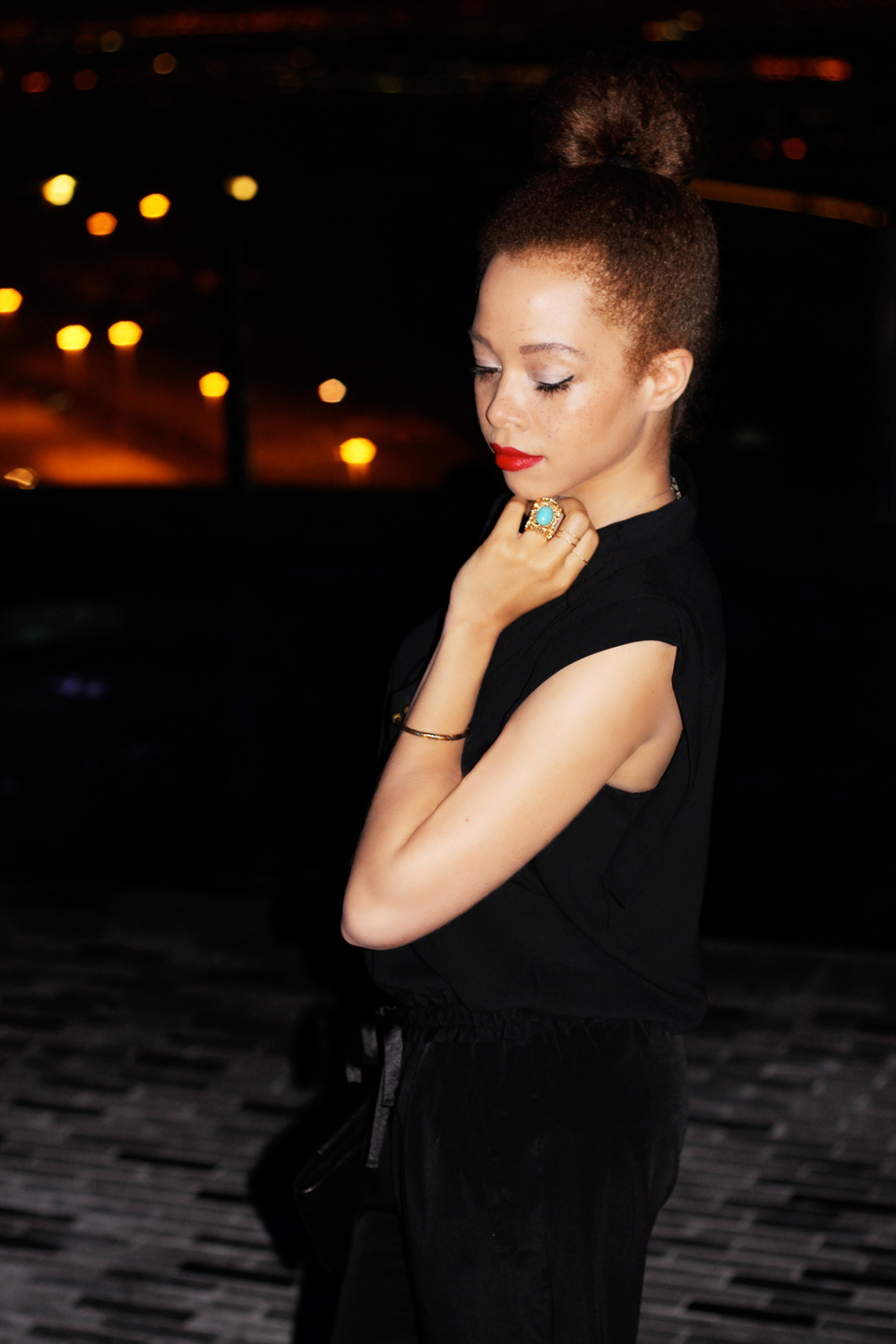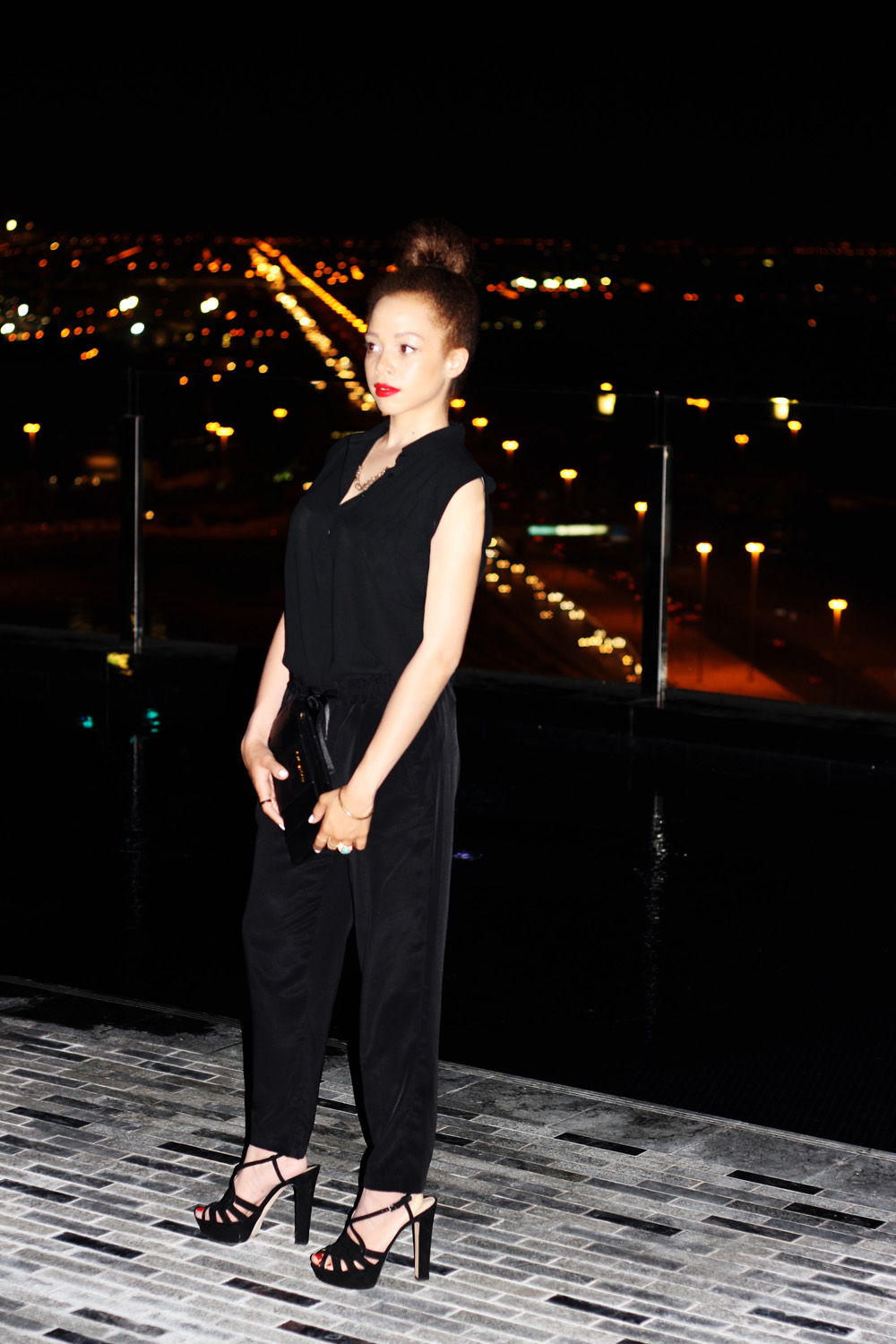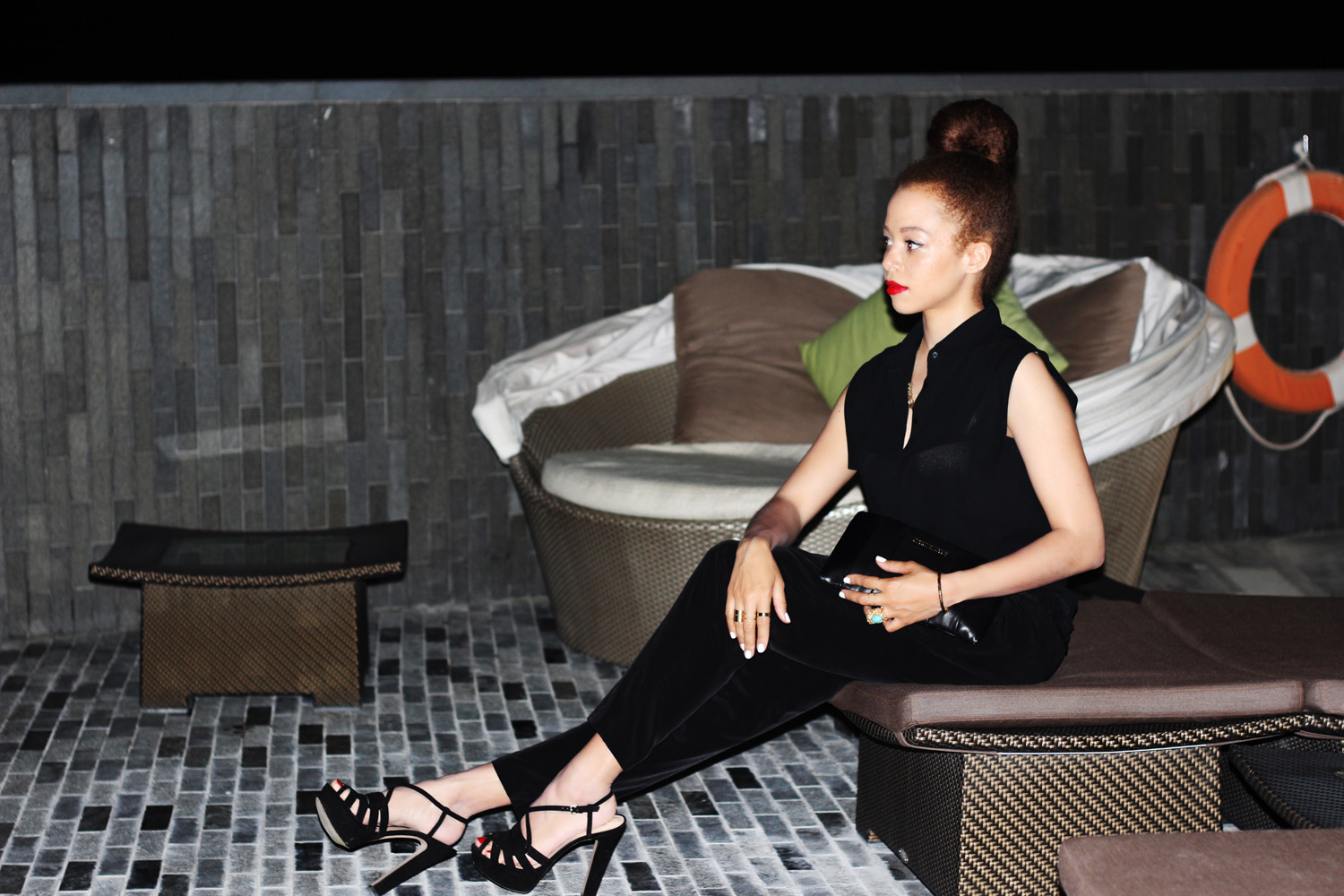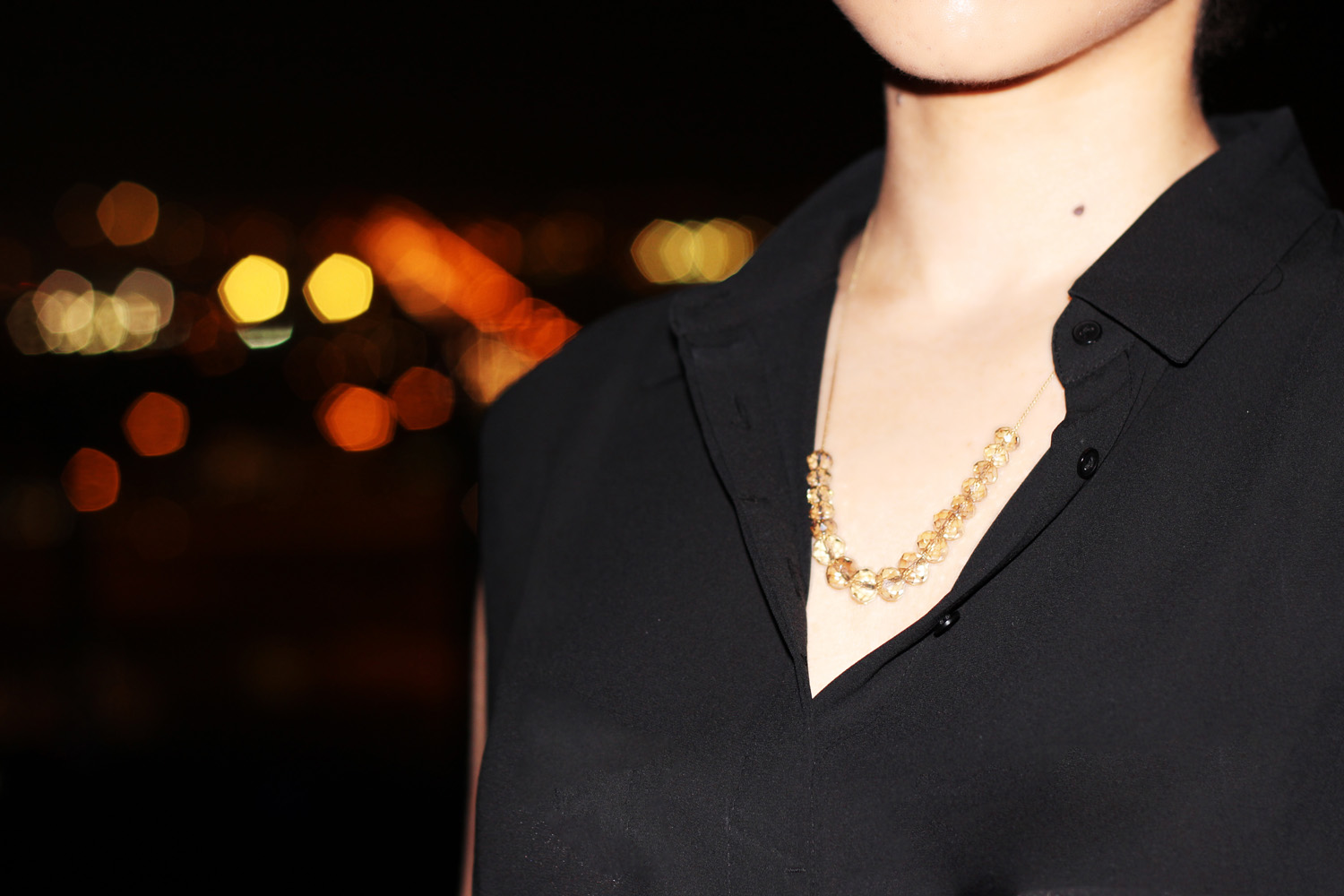 ---
Hello Beauties,
breathtaking United Arab Emirates – one of the most exciting, beautiful and interesting countries I've ever been to. So many different facets combined in one country at the same time: fast-paced modern cities and skyscrapers, luxury boutiques and malls on one side, traditional markets, picturesque white sandy beaches with crystal clear water and the desert on the other. This trip was really worth it and my advice to you is: if you have the chance, go see it!
The wonderful view of the Hyatt Capital Gate in Abu Dhabi was perfect for the night shoot. Located at the pool terrace on the 19th floor with the glimmering lights of this great city in the background. I was wearing a black blouse by Mango and ZARA black harem pants.
ZARA Black Harem Pants
The blouse covered my shoulders, so I felt comfortable wearing it in Abu Dhabi and Dubai, as in the U.A.E. appropriate clothing is welcomed. Both the blouse and the pants are made of thin polyester so that the air can circulate and the fabric keeps you cooled – which is quite refreshing when you have 45° C during daytime. I combined both with my black nappa leather clutch by Michael Kors and my black suede high heels.
This is the second part of my U.A.E. series. Stay tuned for more! :)
---
'Women think of all colours except the absence of colour. I have said that black has it all. White too. Their beauty is absolute. It is the perfect harmony.'Coco Chanel
---
Michael Kors | Nappa Leather Clutch, HM | Rings, I Am | Necklace, ZARA | Black Harem Pants, Blouse, High Heels
June 2014