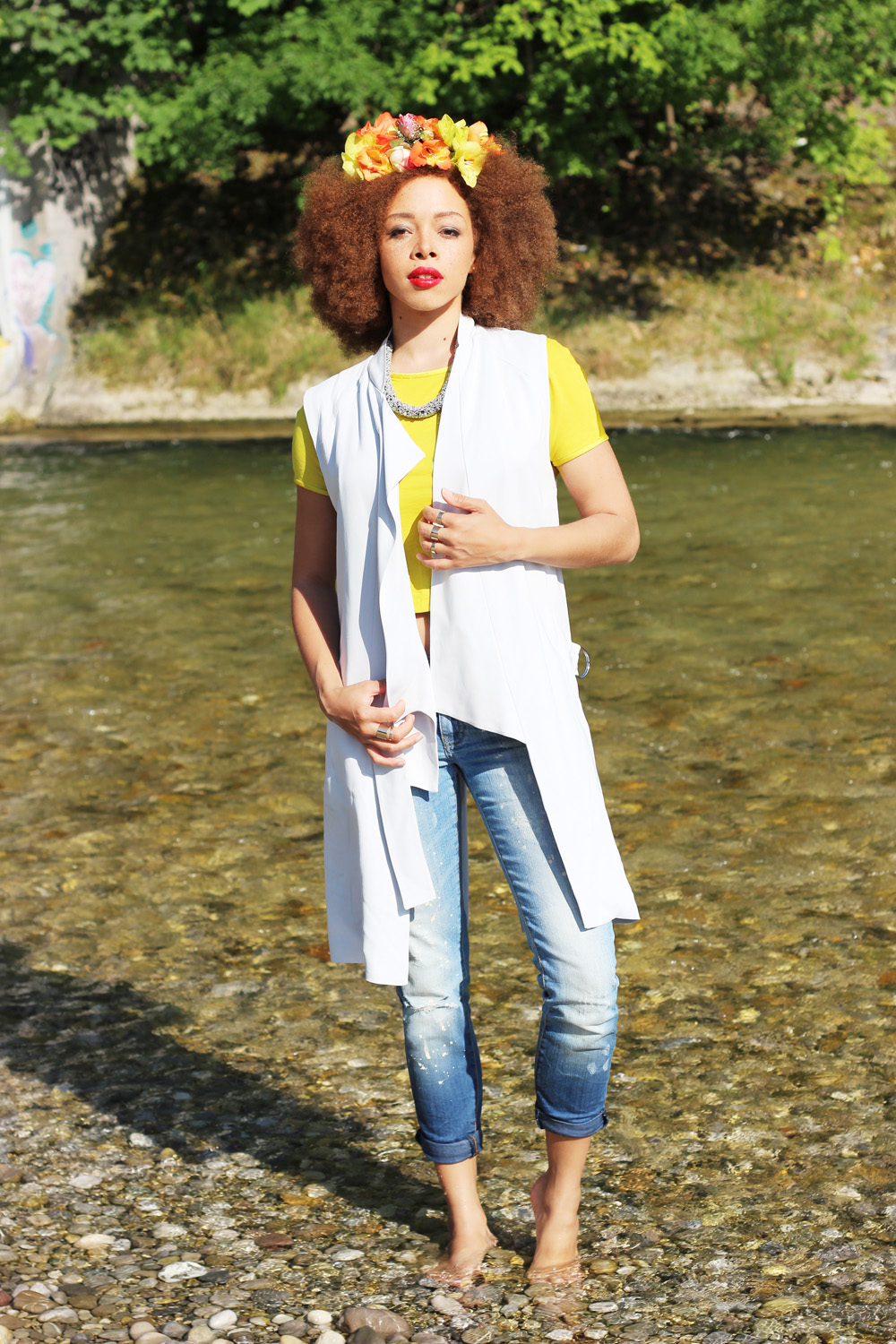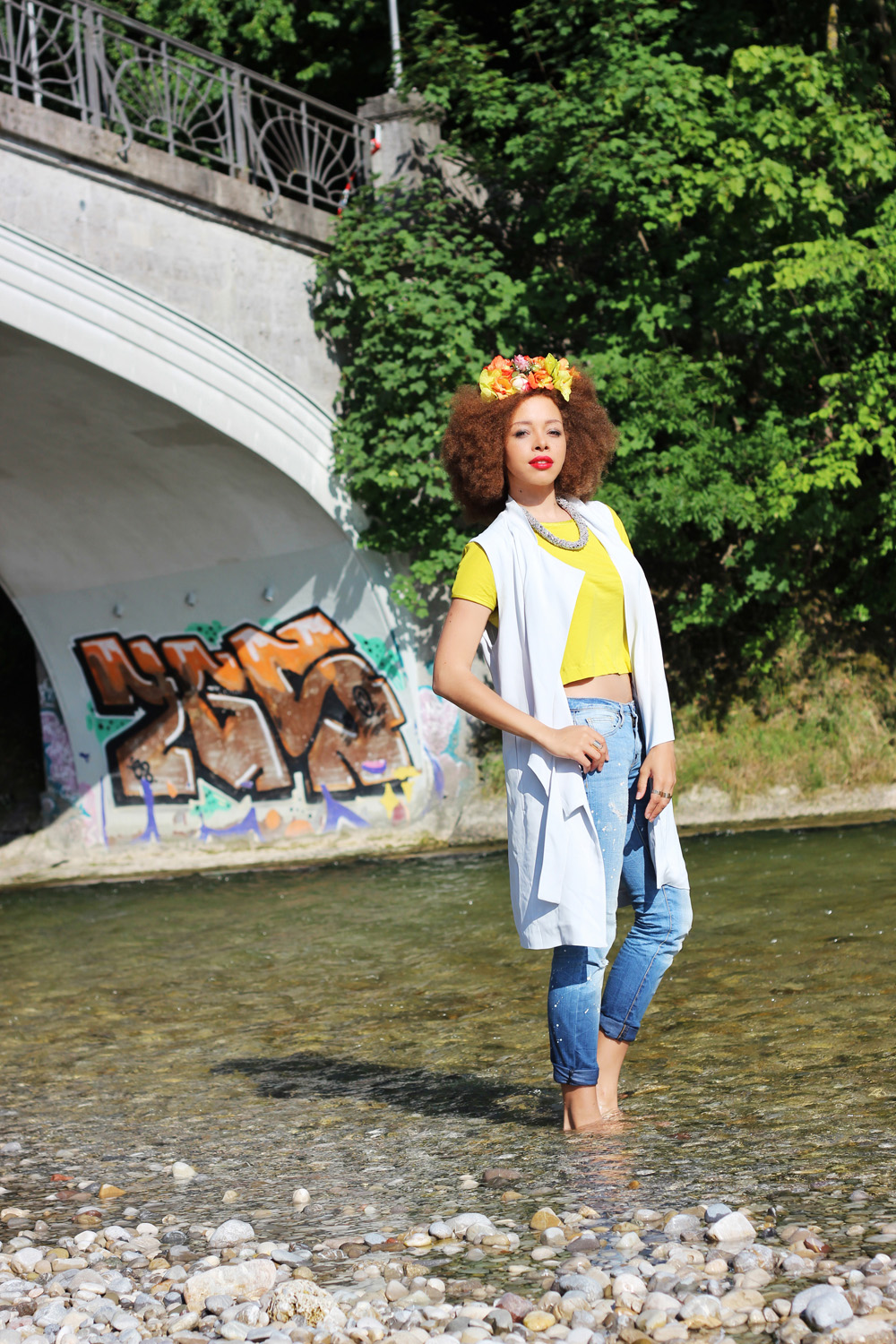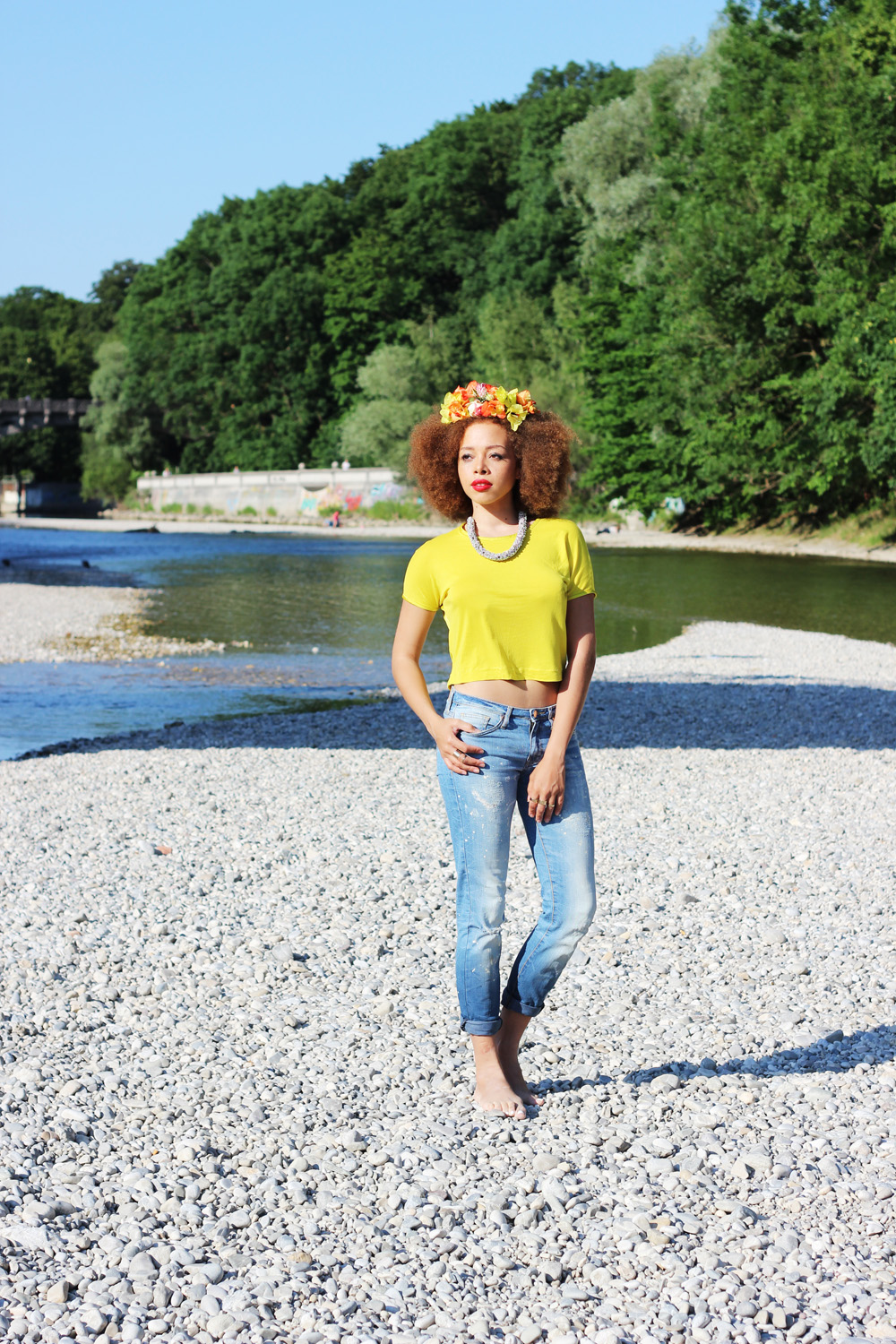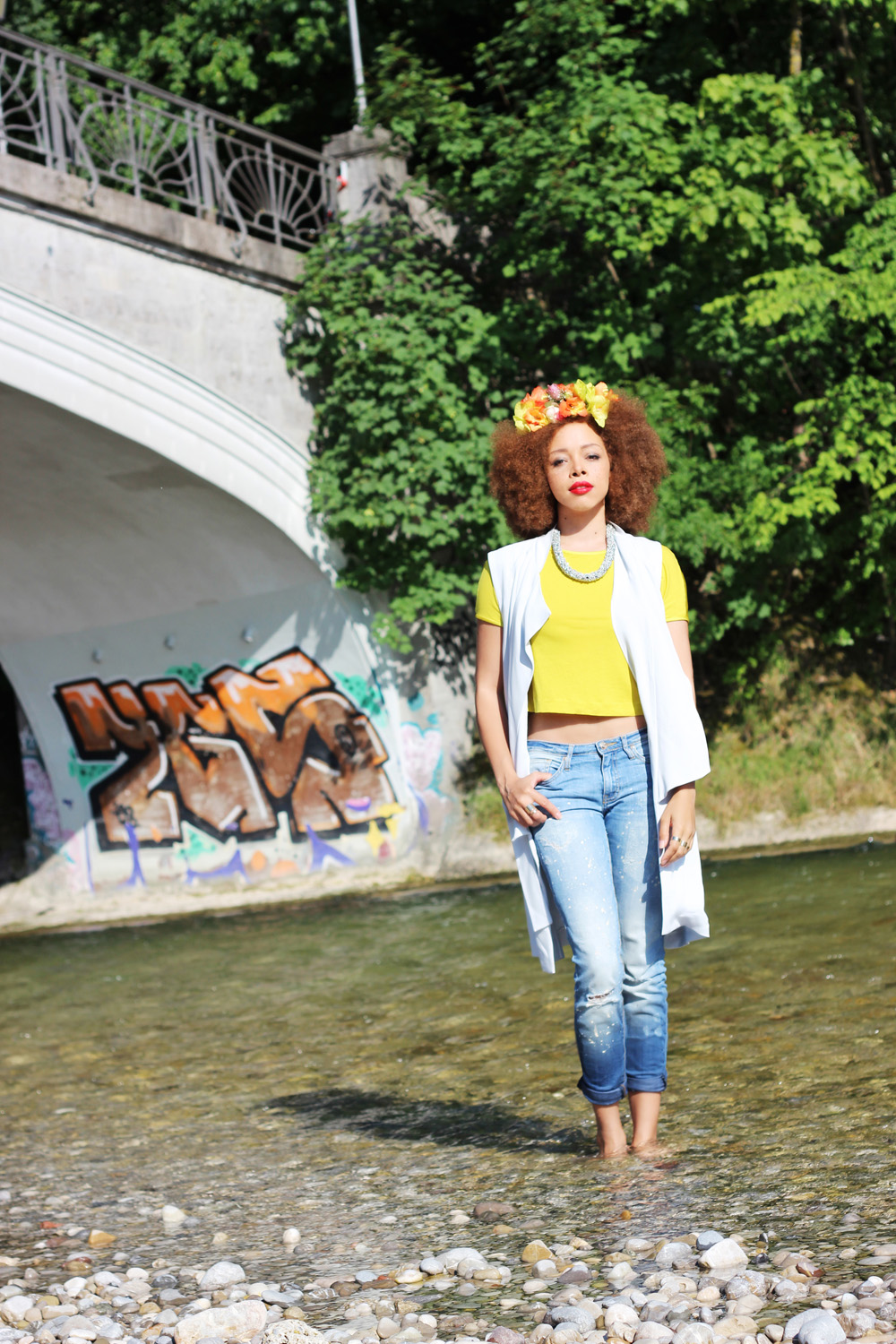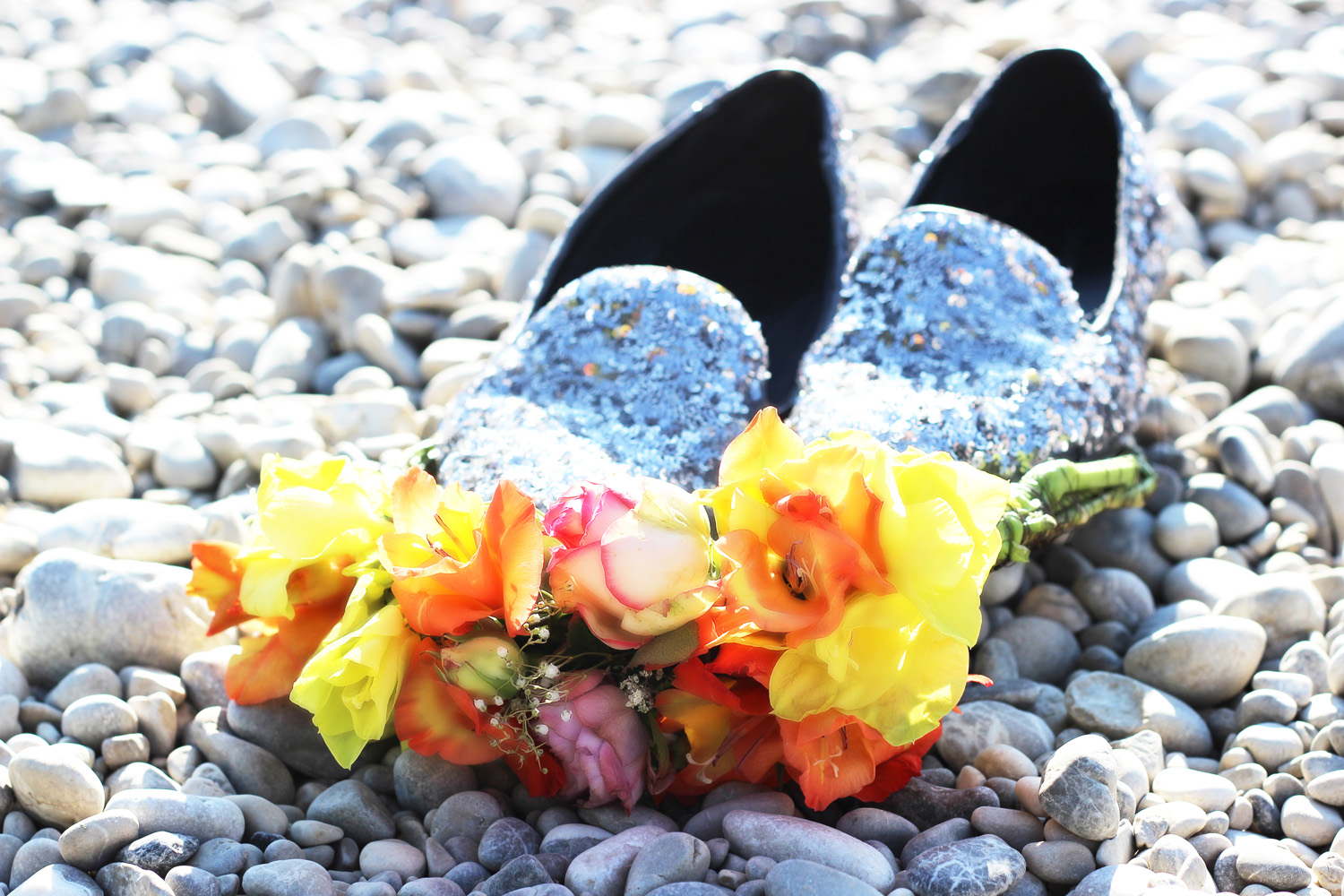 ---
And there it is! My look of the Blogger Bazaar 2014 in Munich. I combined a loose vest with a neon crop top, jeans and my glittering statement necklace. But the key piece to this outfit is definitely the summerly floral wreath in yellow and orange that I twined myself at the bazaar.
Summerly Floral Wreath
Funnily, the colours of the flowers were matching perfectly to my top. I love flowers very much and was totally happy with the beautiful idea of Miflora to provide their flowers for the visitors of the Blogger Bazaar so that they could twine floral wreaths for themselves.
I hope I could inspire you ladies a little bit for your next outfit!
Flower power and love,
Fa
---
'When you stop doing things for fun, you might as well be dead.'Ernest Hemingway
---
Miflora | Flowers, Mango | Jeans, Graceland | Slip On's, ZARA | Vest, Crop Top, Necklace
July 2014