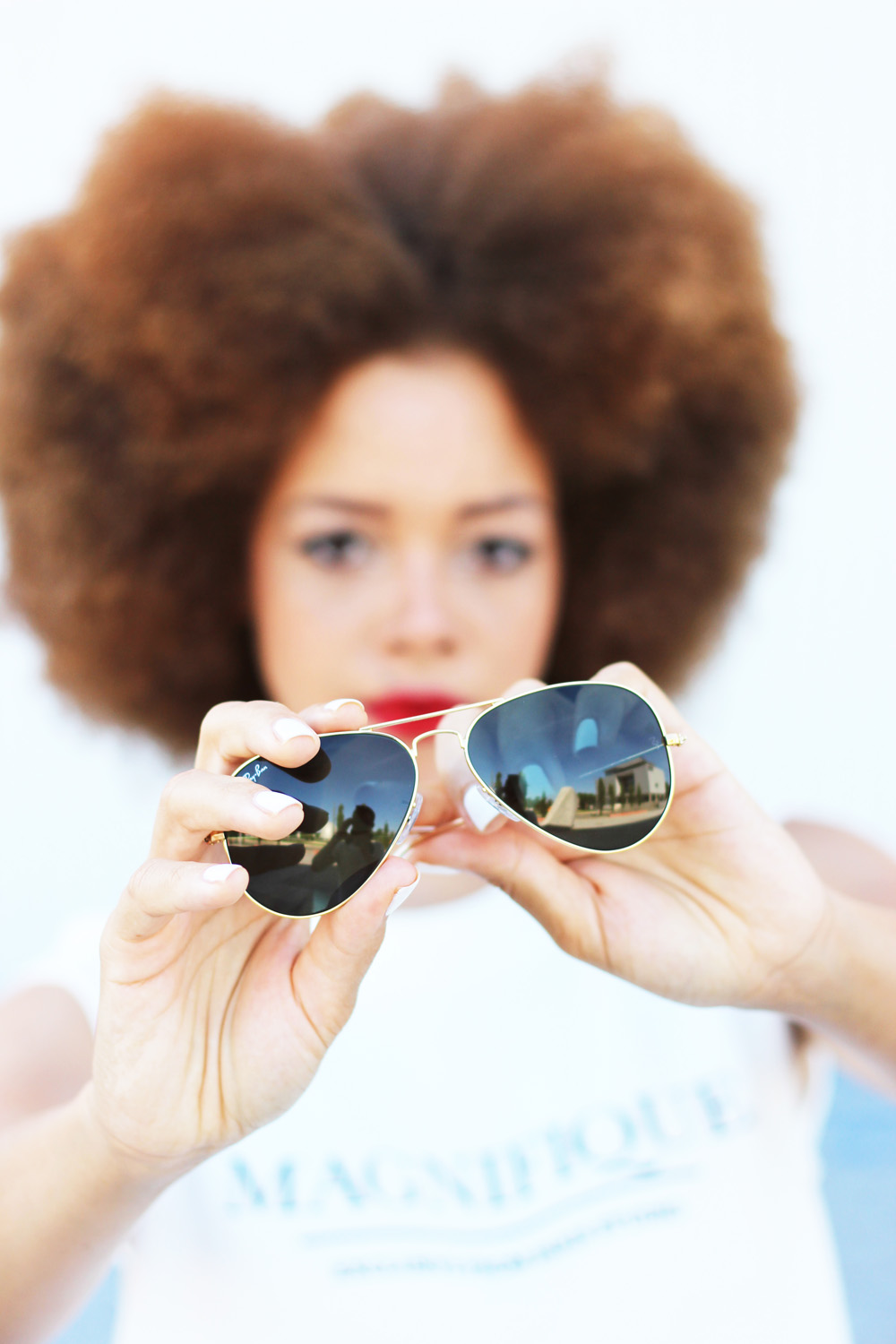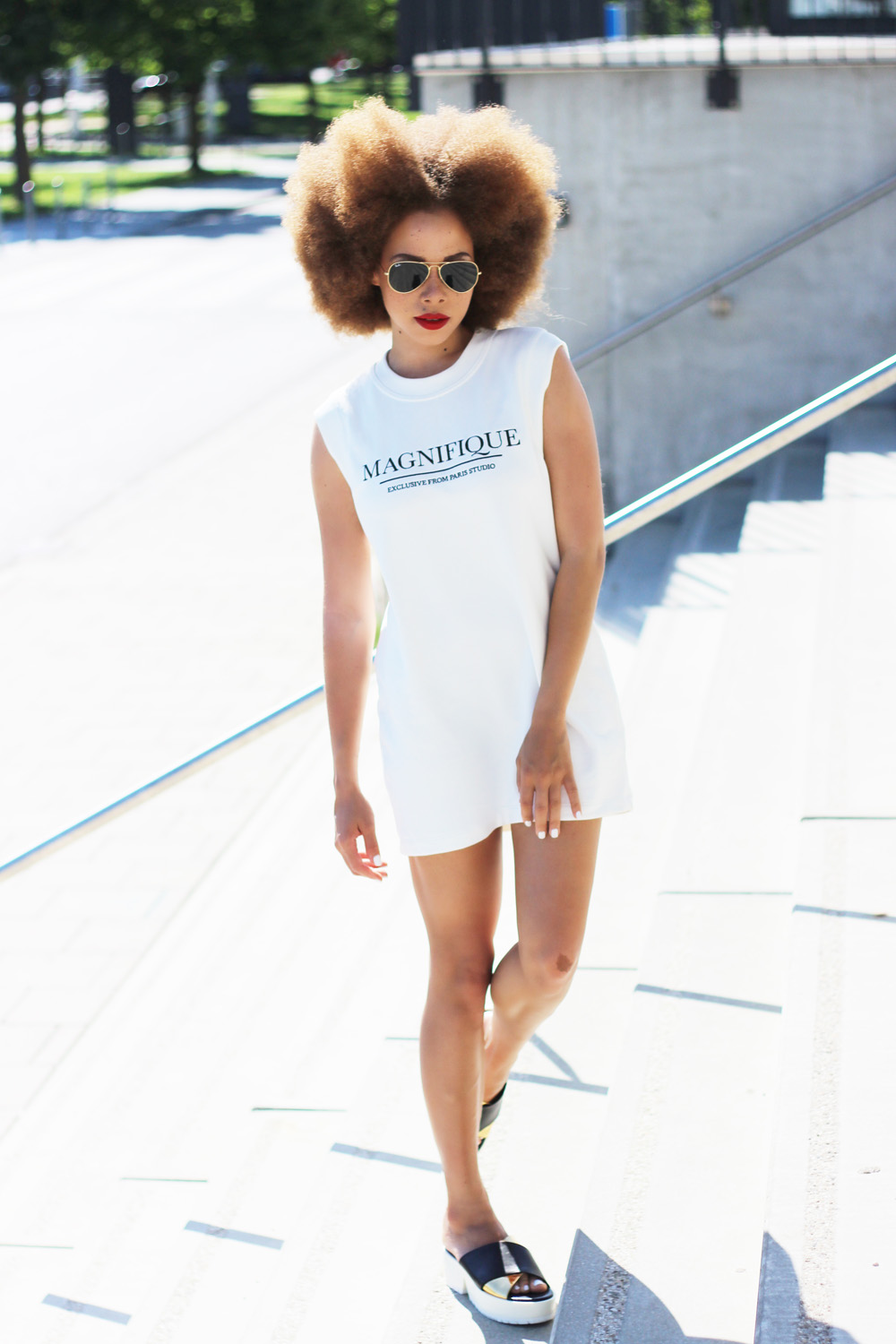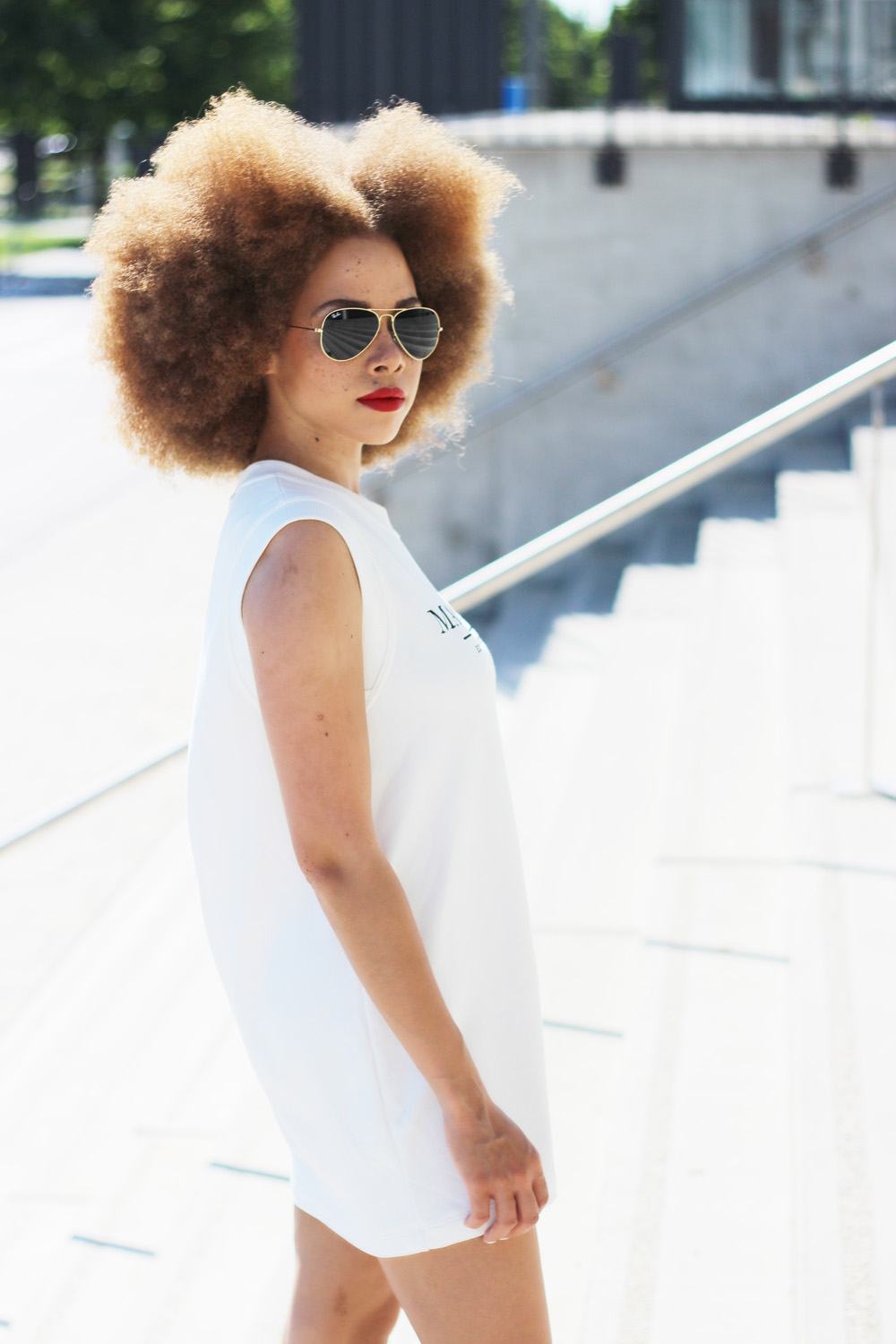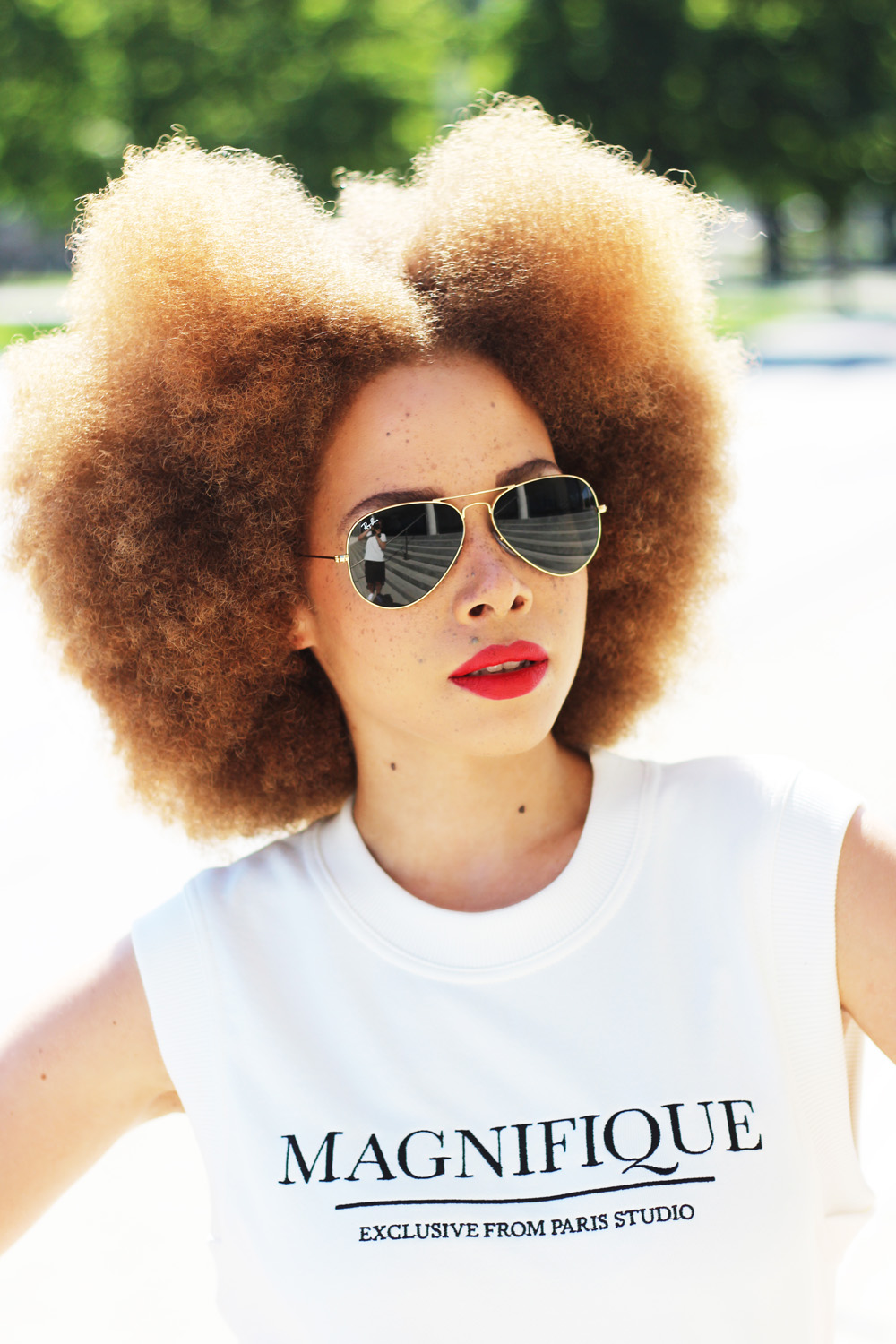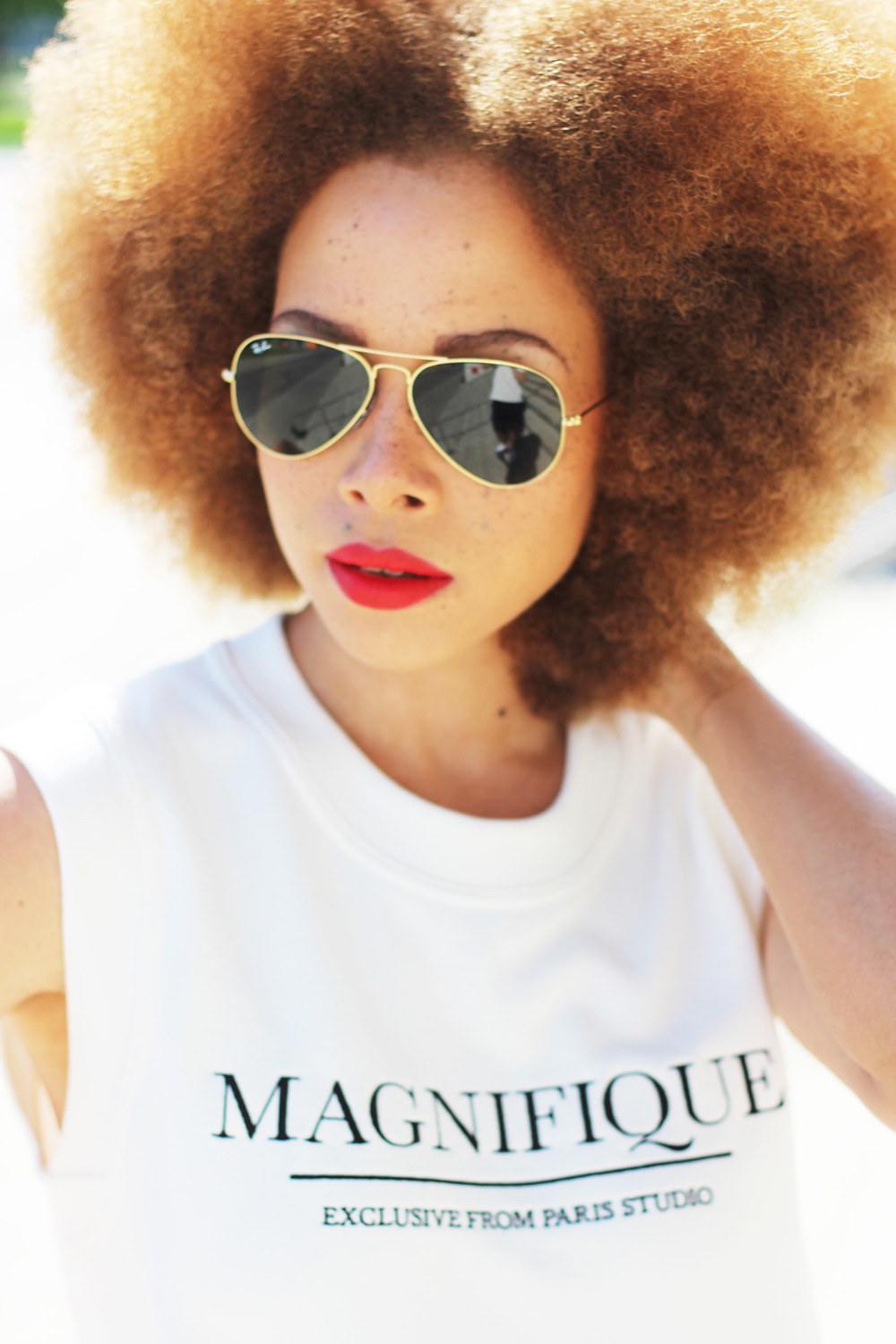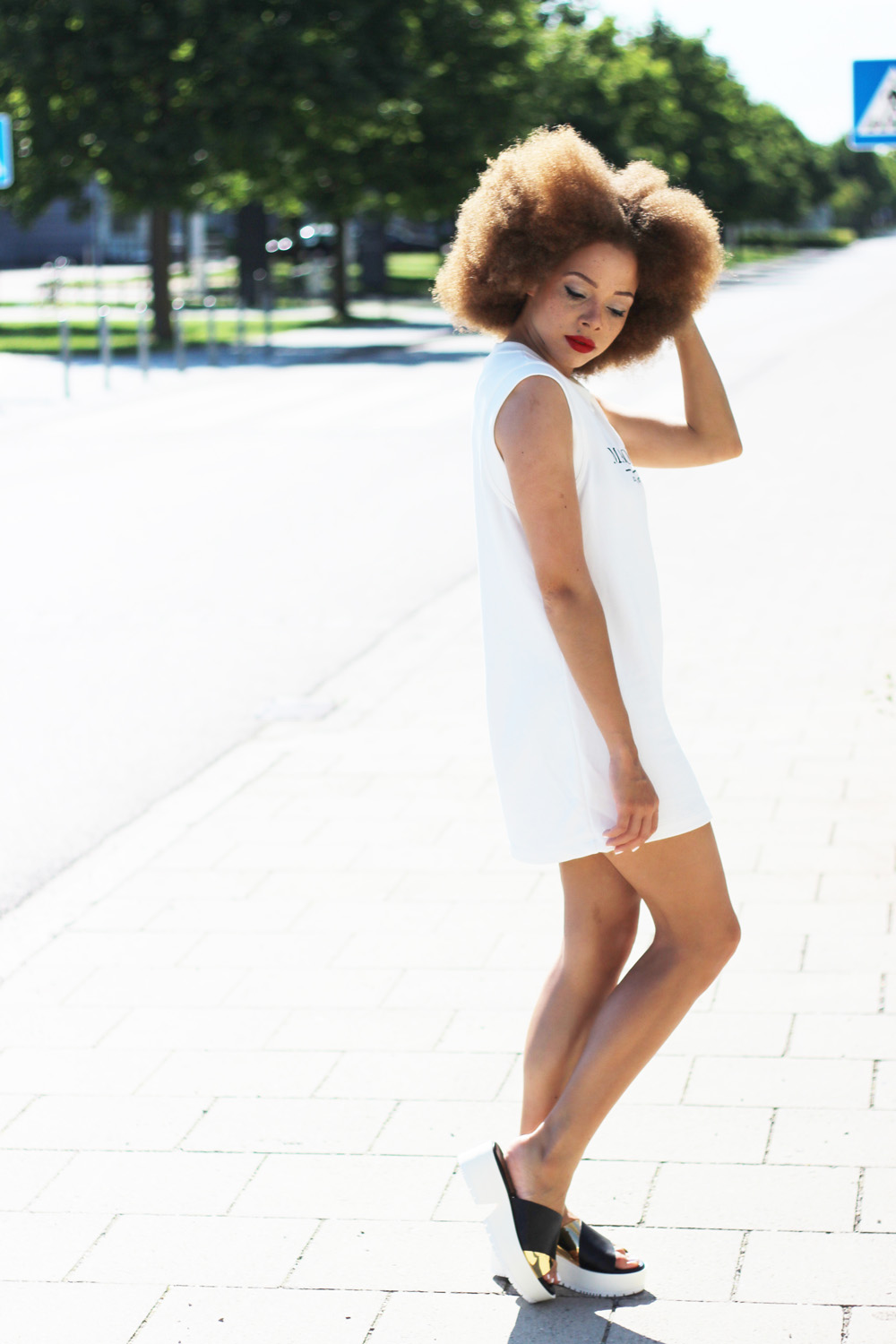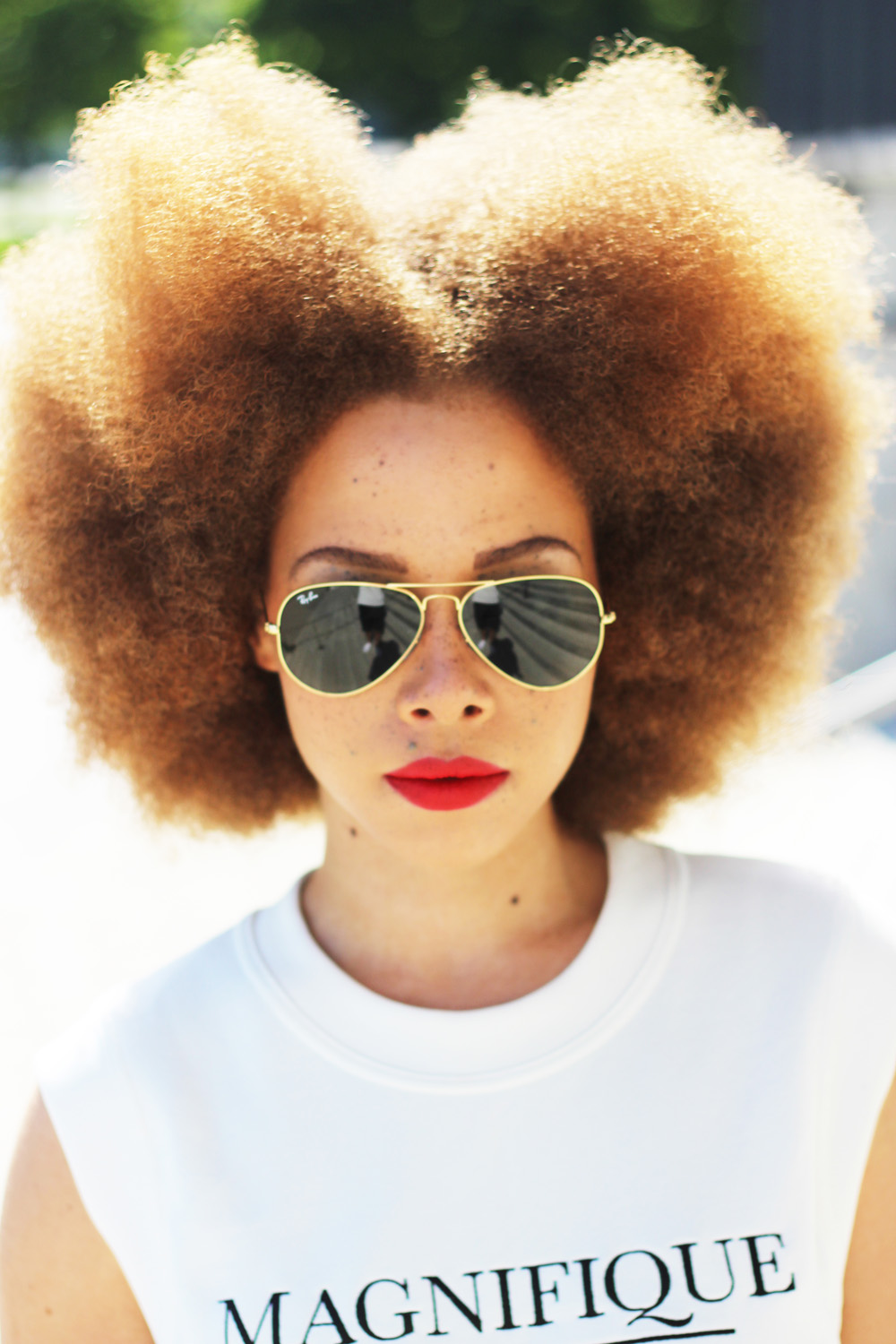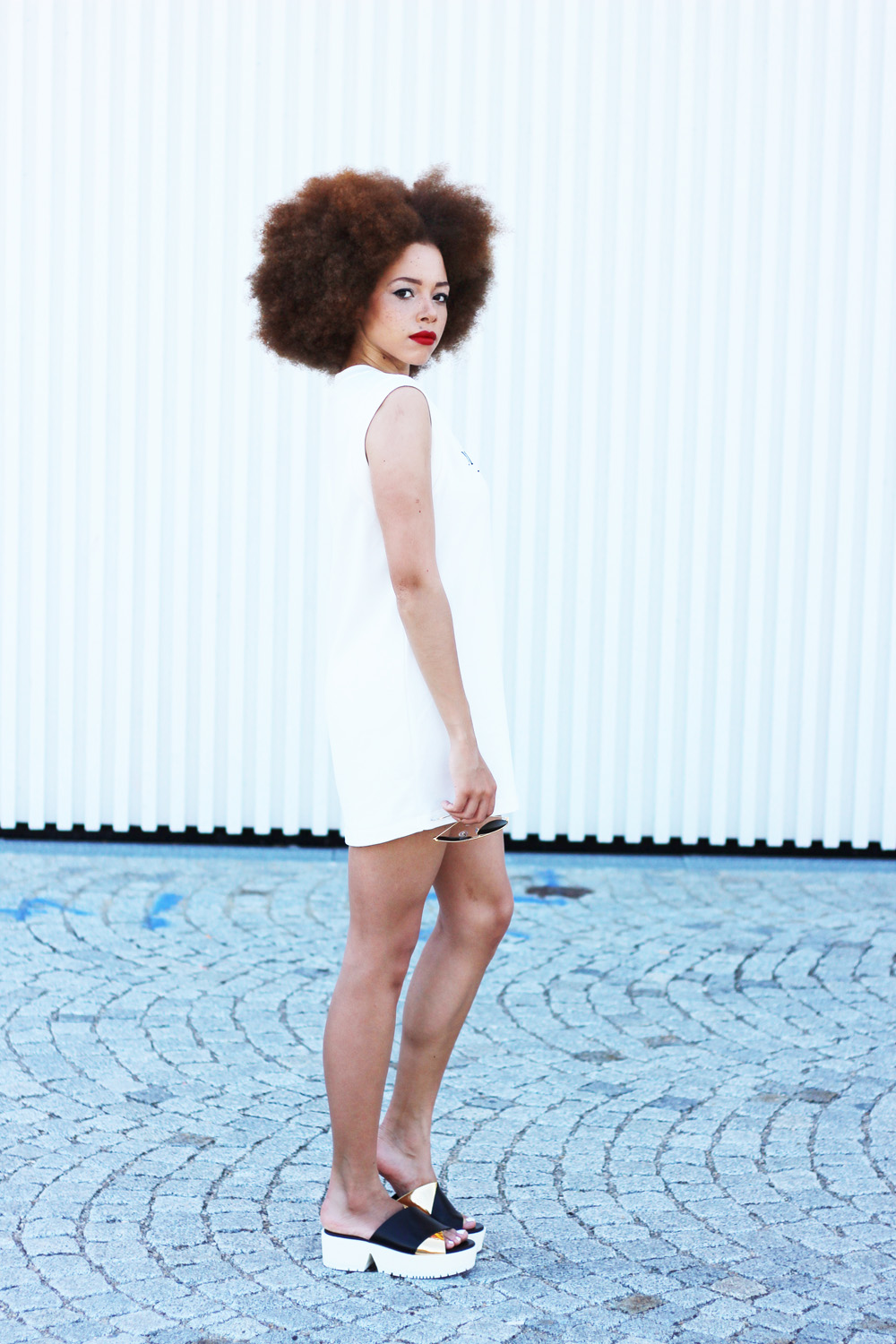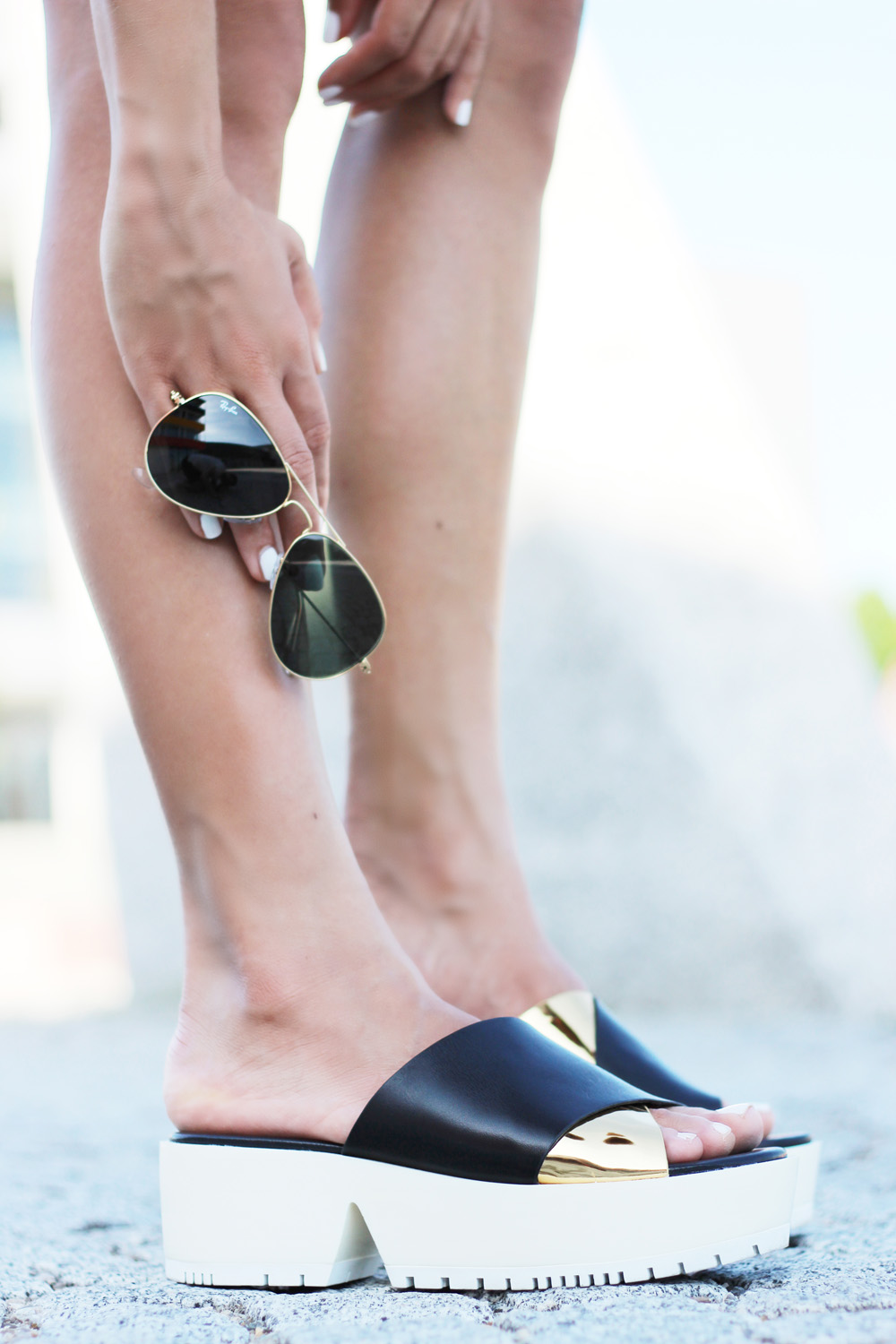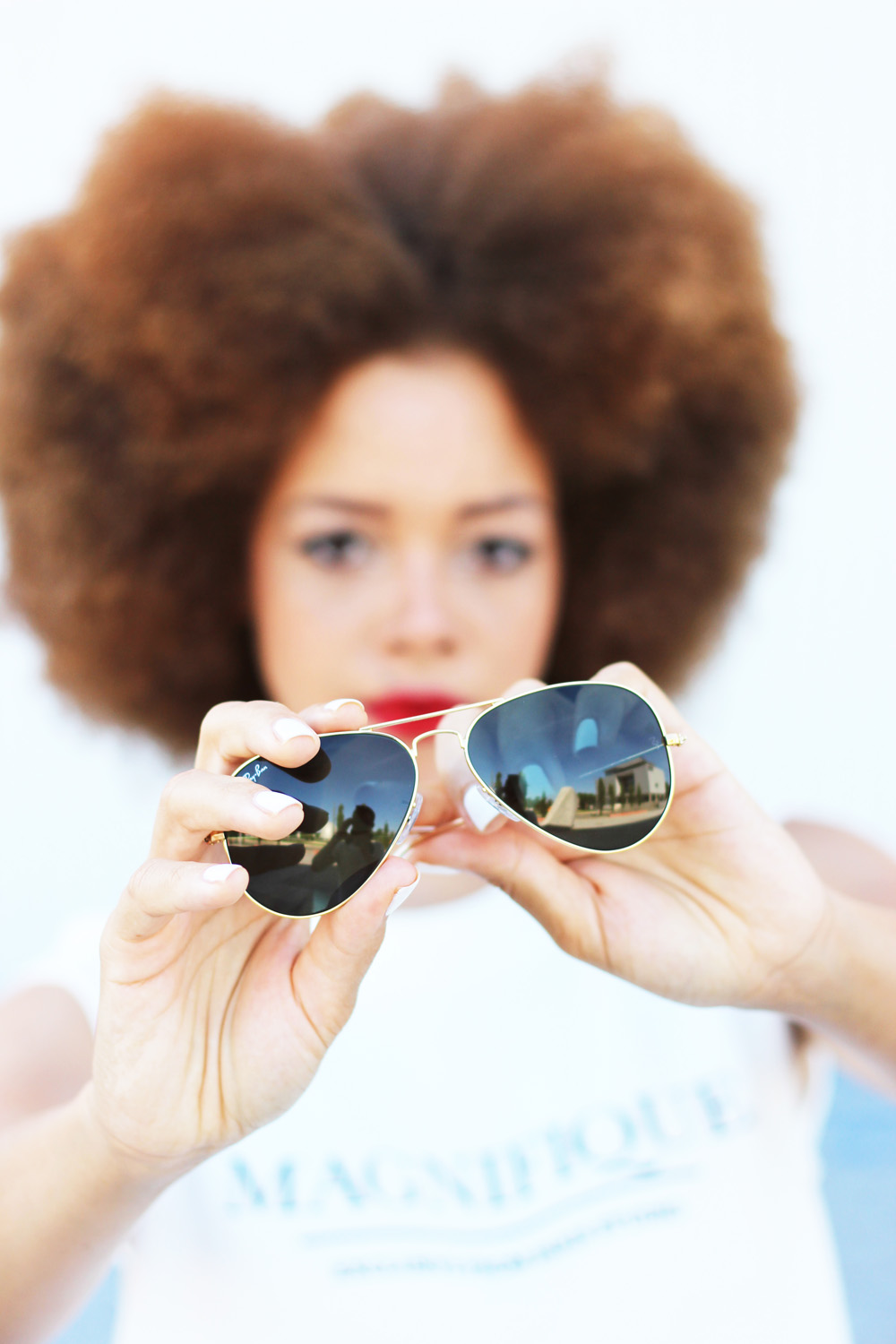 ---
Hello Beauties,
last week I decided to be sporty and elegant. So here is an individual look for you ladies that combines both styles and is perfect for our summer season:
This look is all about showing your legs ladies – and don't be shy, let's have fun! I am wearing my love of the season: my plateau sandals. I wouldn't have expected it but they really lengthen the leg! They are very comfy – and elegant at the same time, I couldn't be happier with them.
Magnifique Sporty White Dress
The second key piece is the Magnifique sporty white dress. And as accessory: the dark green and gold pilot sunglasses by Ray Ban.
Hope you are inspired by this summer look and wish you a happy week Beauties!
---
'I want everyone to wear what they want and mix it in their own way. That, to me, is what is modern.'Karl Lagerfeld
---
Ray Ban: Aviator Pilot Sunglasses | Zara: Dress, Plateau Sandals
June 2014