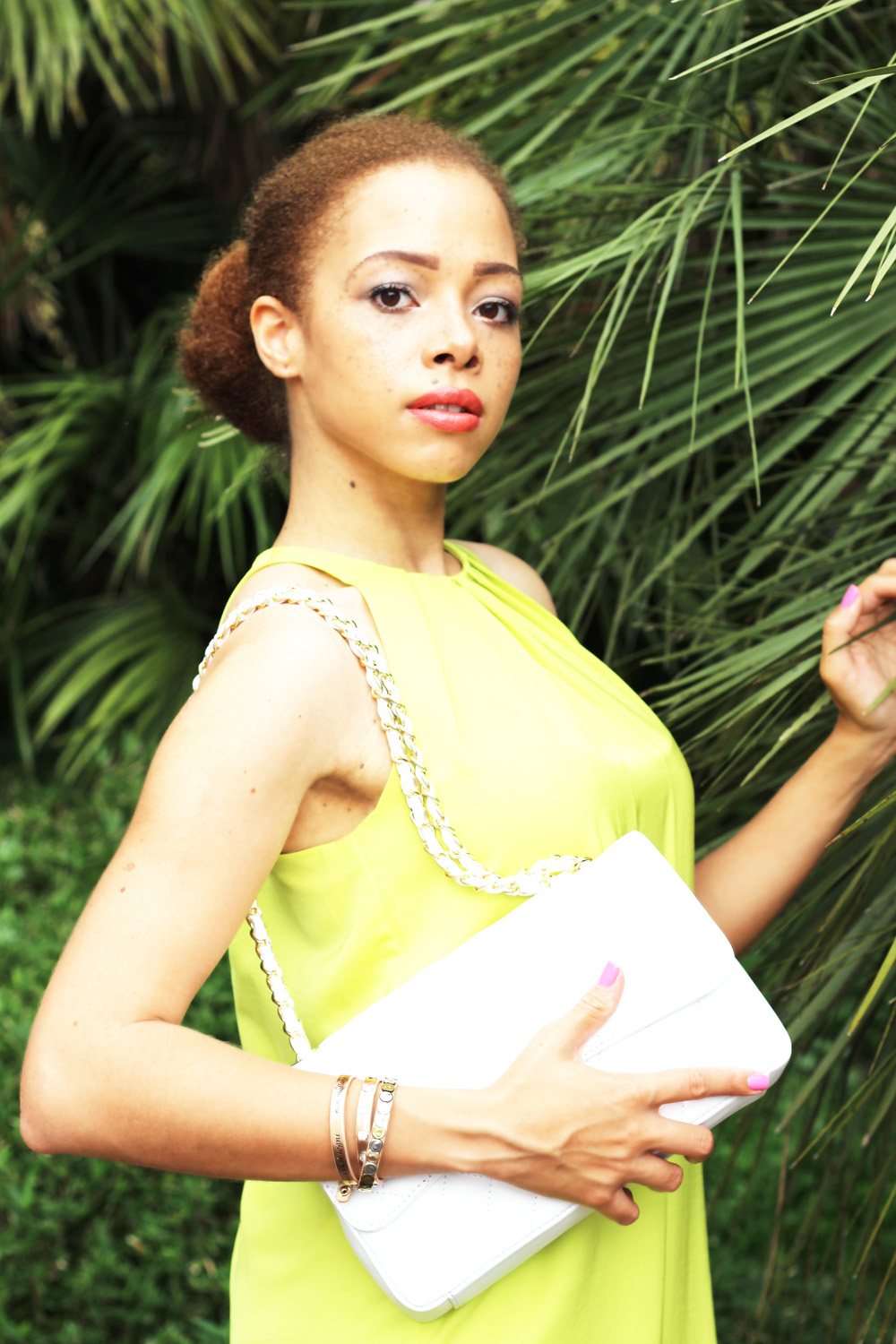 ---
Hallo meine Lieben,
die Tage lerne ich für eine Prüfung in ein paar Wochen. Deshalb werde ich leider die nächsten Wochen nicht viel Zeit haben, um meinen geliebten Sommermonat August zu genießen oder viele Artikel auf dem Blog zu posten. Aber ich gebe natürlich mein Bestes Mädels! Heute möchte ich euch gerne an noch mehr Impressionen meines Gardasee Trips teilhaben lassen!
Riva Del Garda!
An dem Tag habe ich in Riva Del Garda ein trägerloses neongrünes Minikleid getragen. Ich liebe die neongrüne Farbe und das seidige Material. Für mich ist es einfach das perfekte Urlaubskleid für den Abend! Die glitzernden High Heel Sandalen habe ich im Sale bei ZARA gefunden. Die weiße Handtasche aus Leder im Stil der Chanel 2.55 gibt dem Look einen besonderen klassischen Touch.
Habt schöne Ferien!
Alles Liebe,
Fa
---
(Engl.)
Hello My Loves,
These days I am studying for an exam in a few weeks so that unfortunately, there is not much time left to enjoy my beloved summer month of august or to post a lot of articles on the blog. But of course, I do my best for you ladies. And today I would like to show you some more impressions of my Lake Garda trip! That day I was wearing a
Sleeveless Neon Green Mini Dress
in Riva Del Garda. I love the neon green colour and the smooth material. I think it is the perfect holiday evening dress. The sparkling high heel sandals that I purchased in sale at ZARA's and the white leather handbag in the style of the Chanel 2.55 give the look an extra classy touch.
Happy holidays!
Love, Fa
---
ZARA | Dress & Sandals, Italy | Leather Bag, Leather Bracelet
August 2014