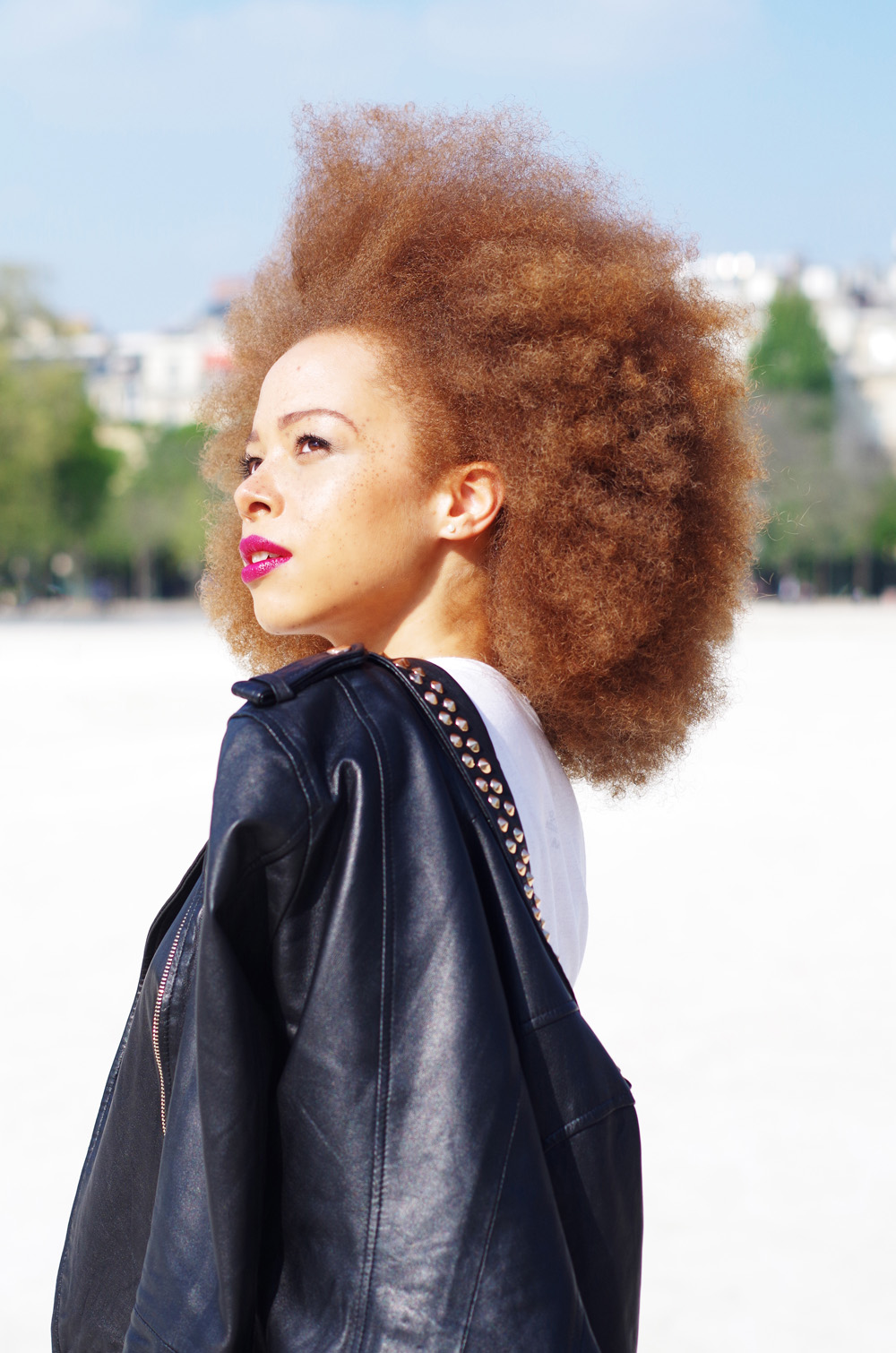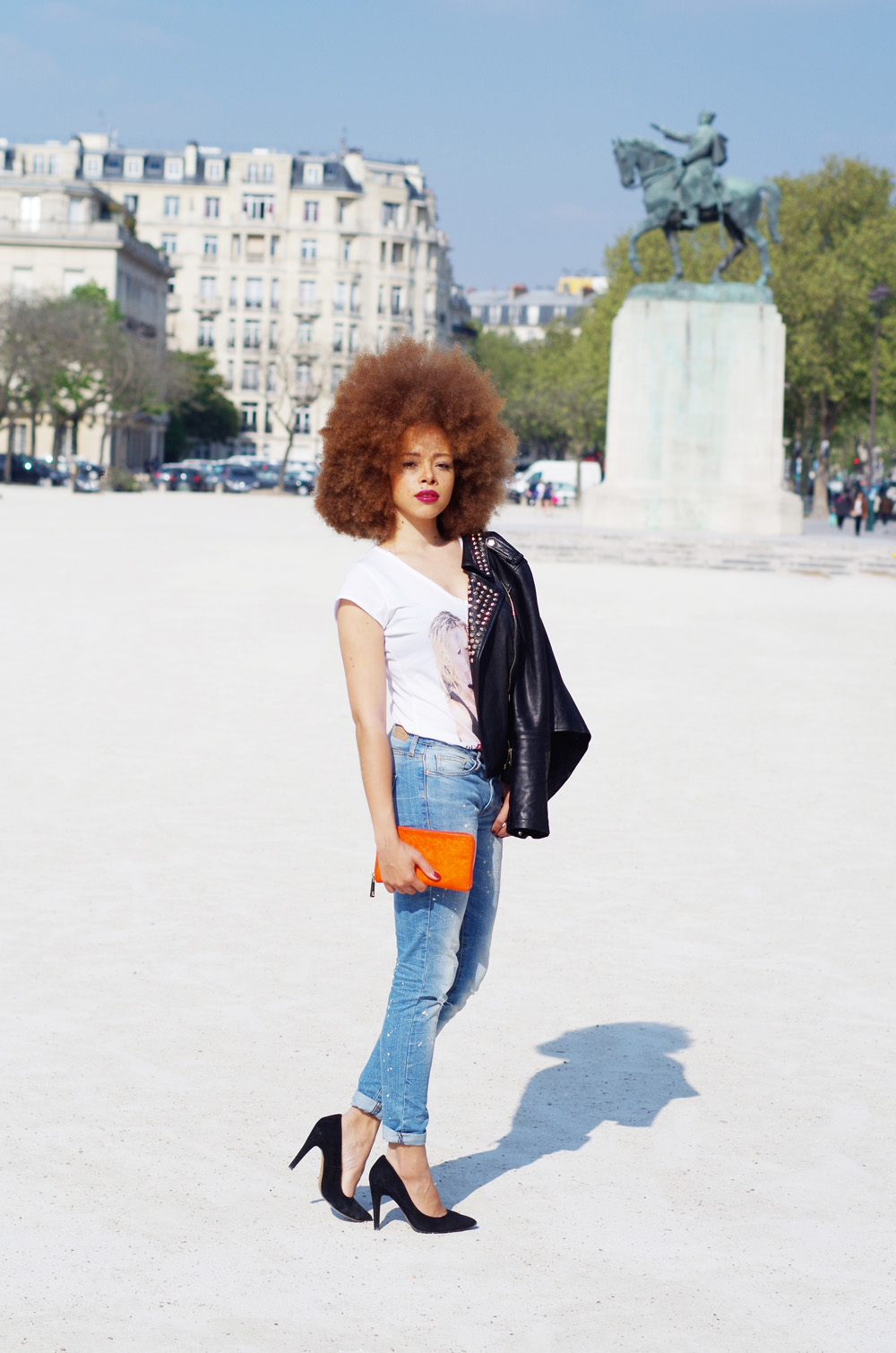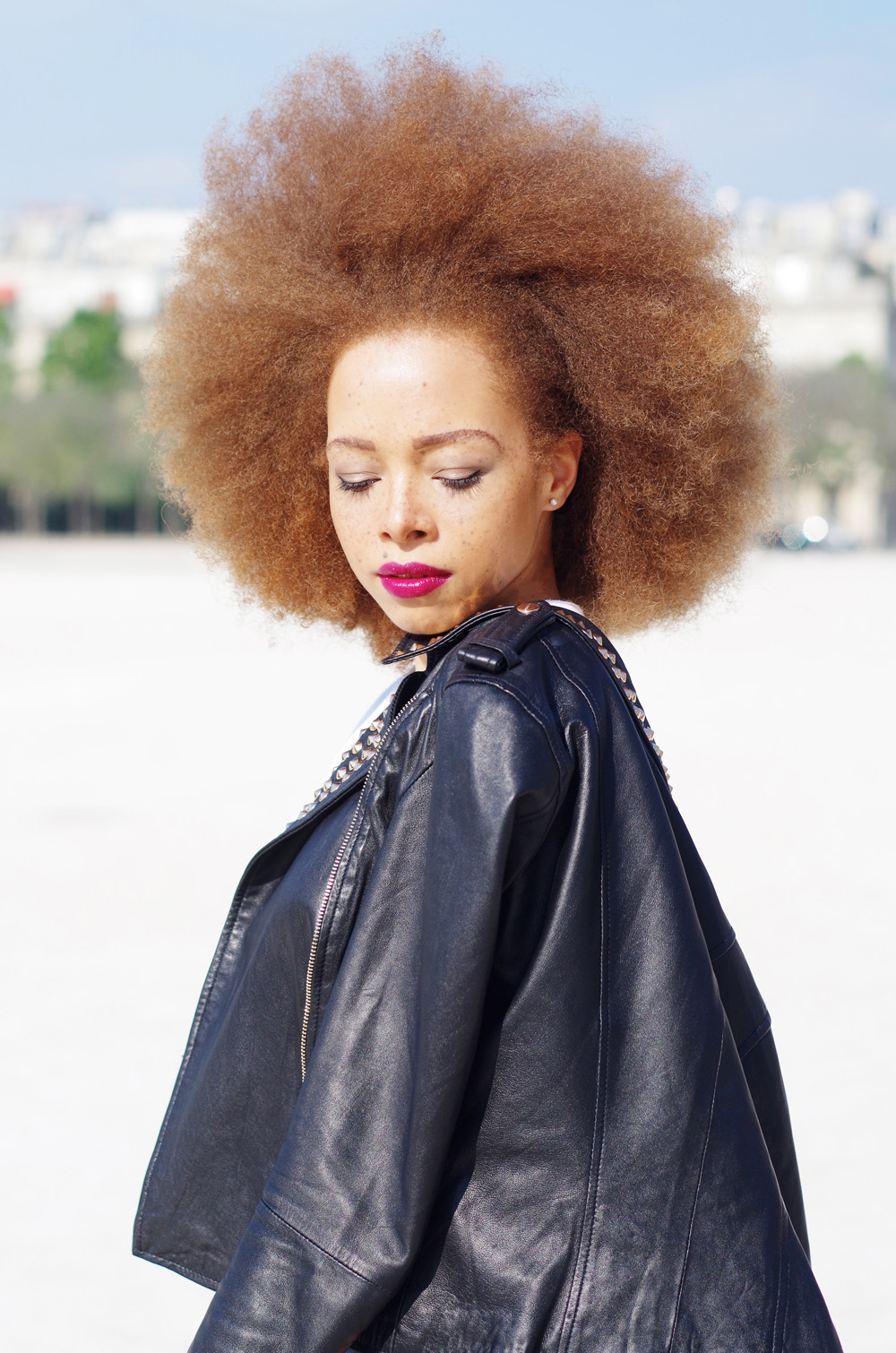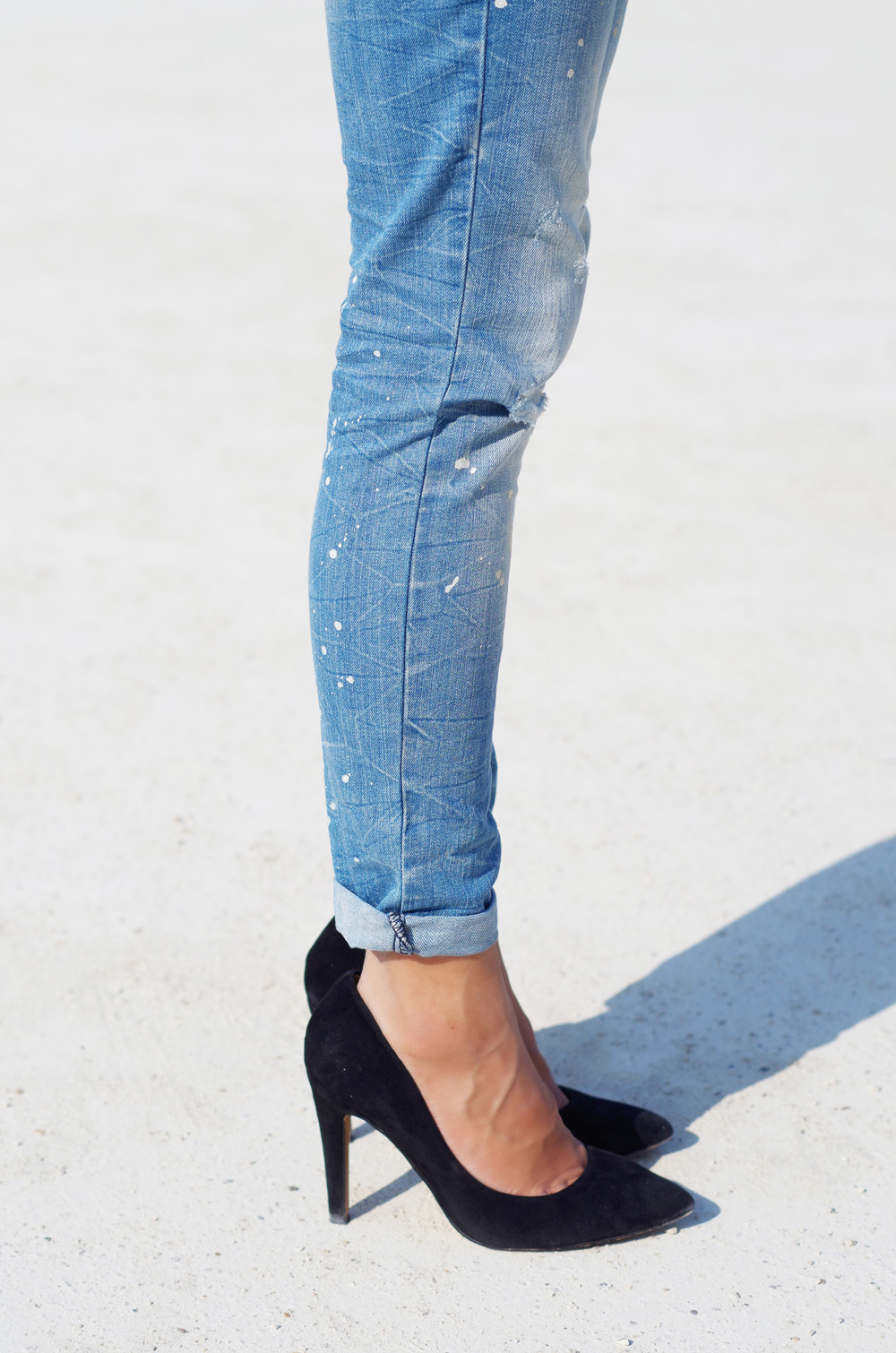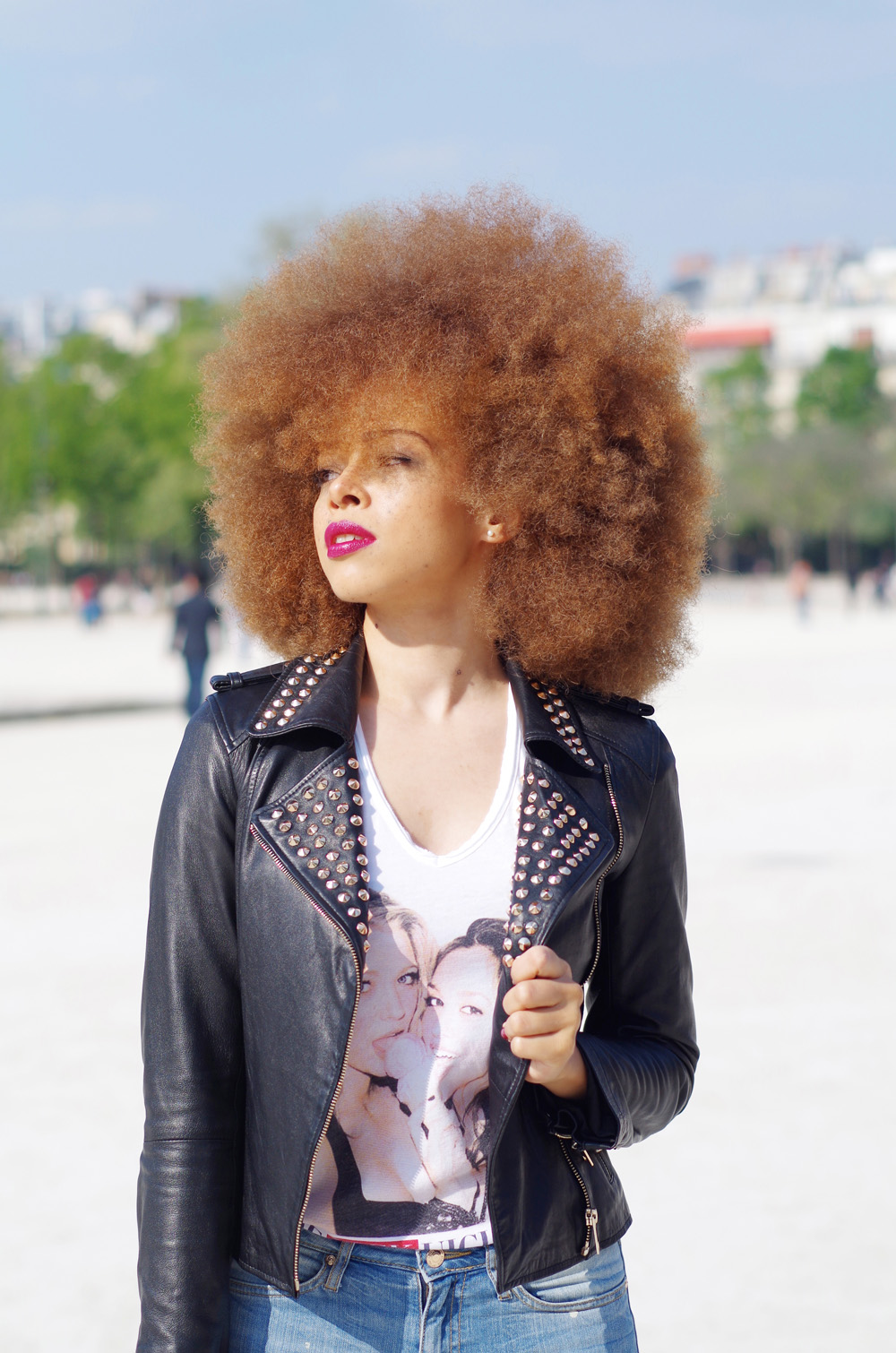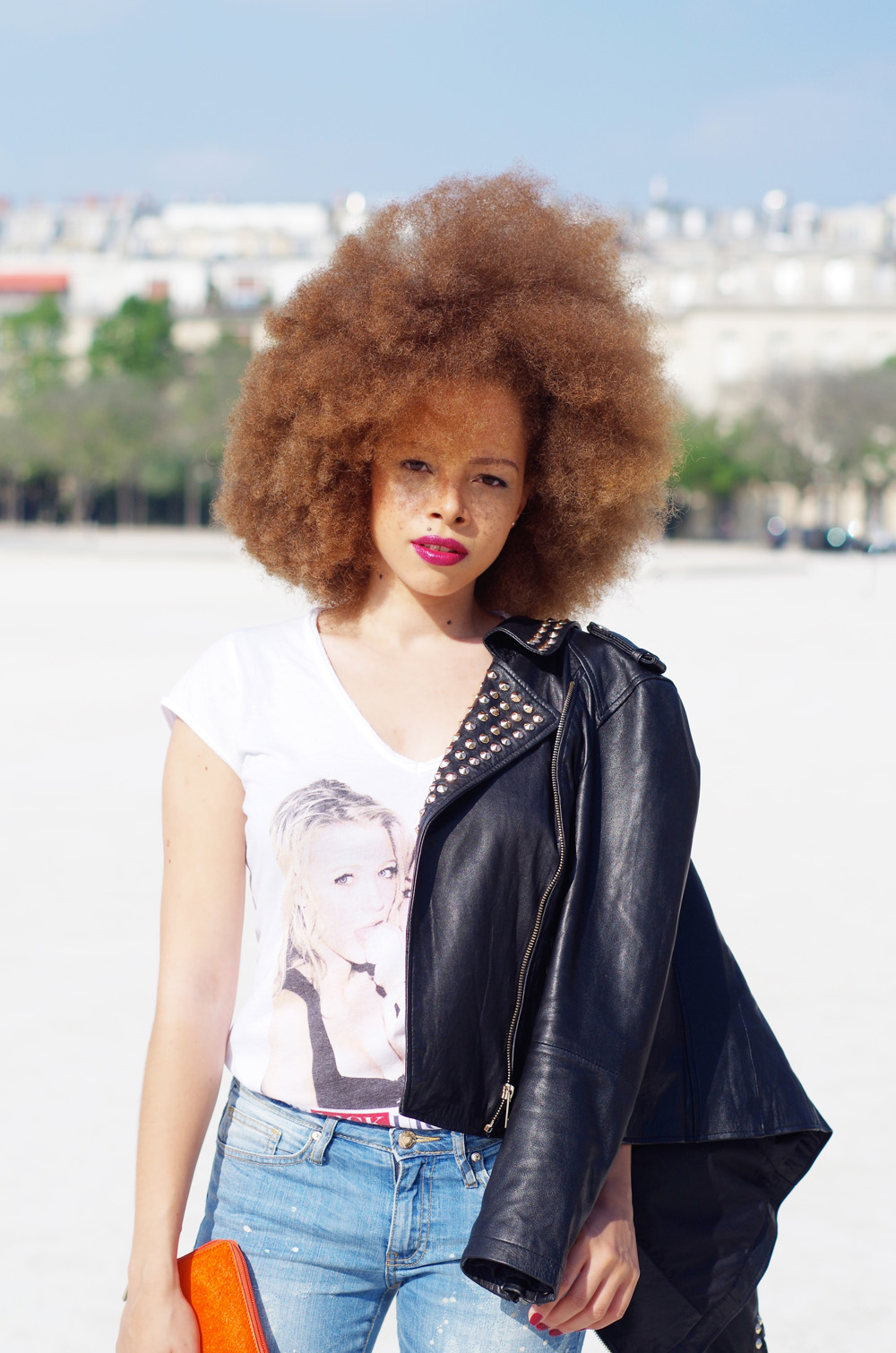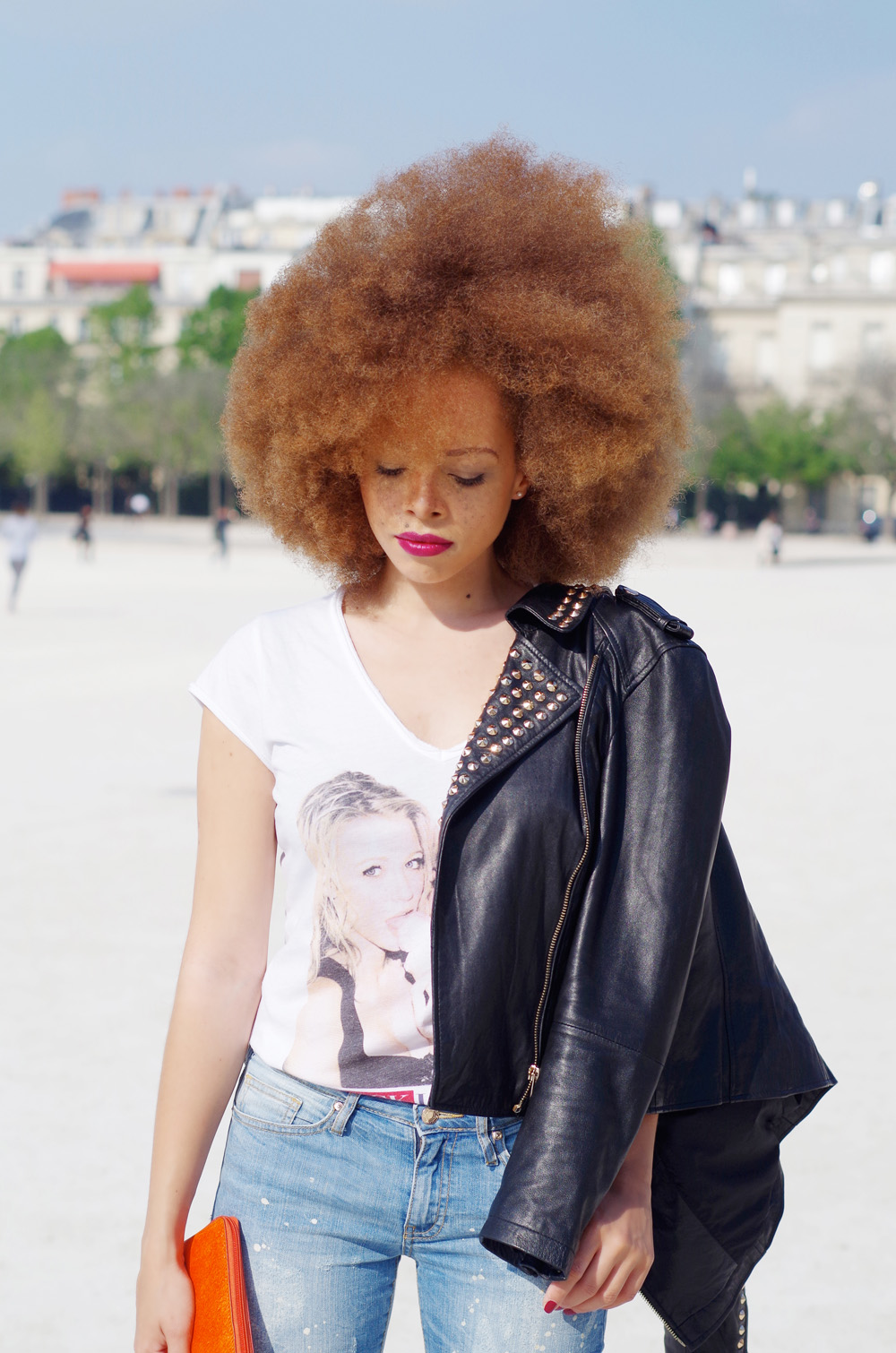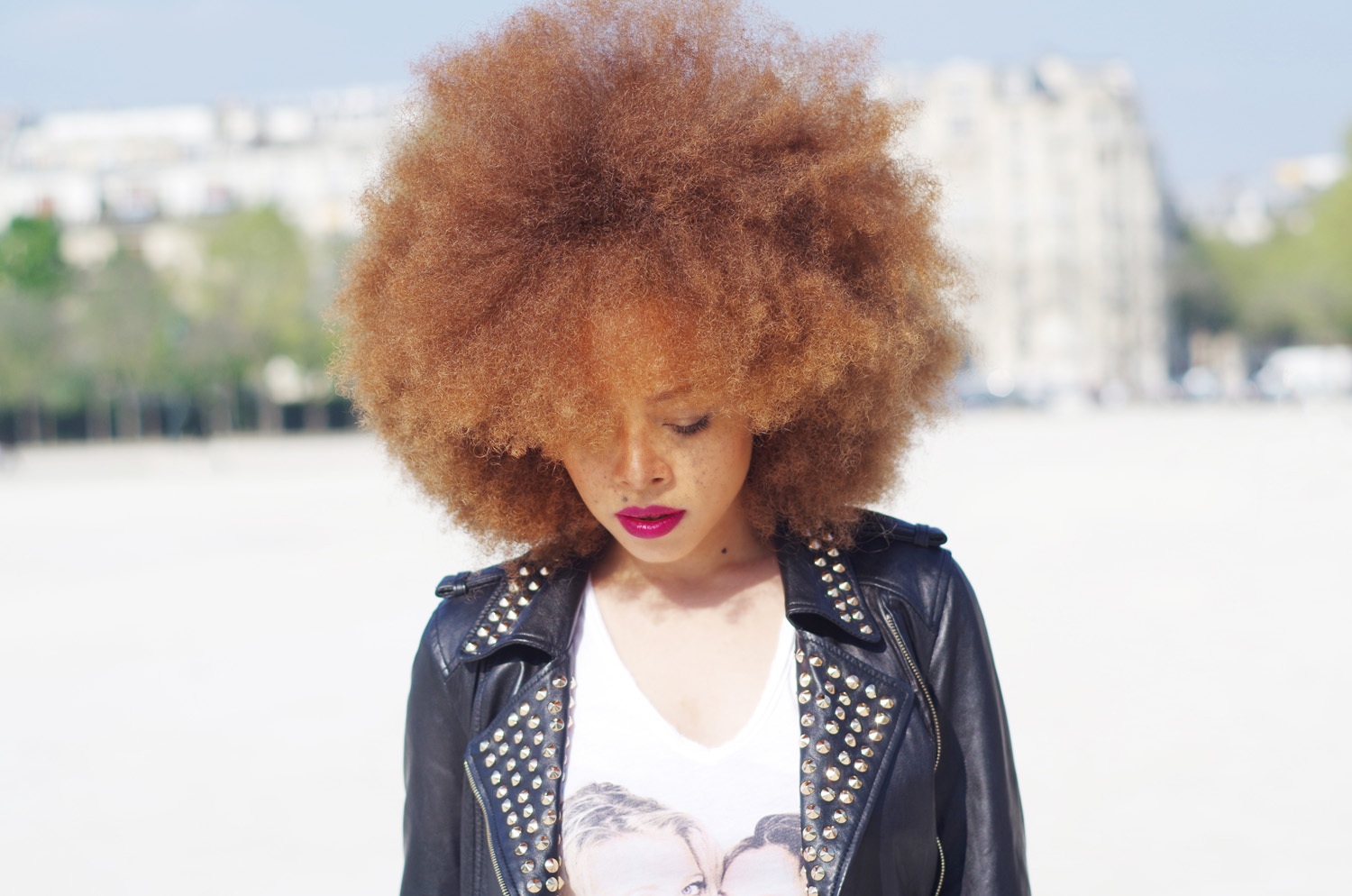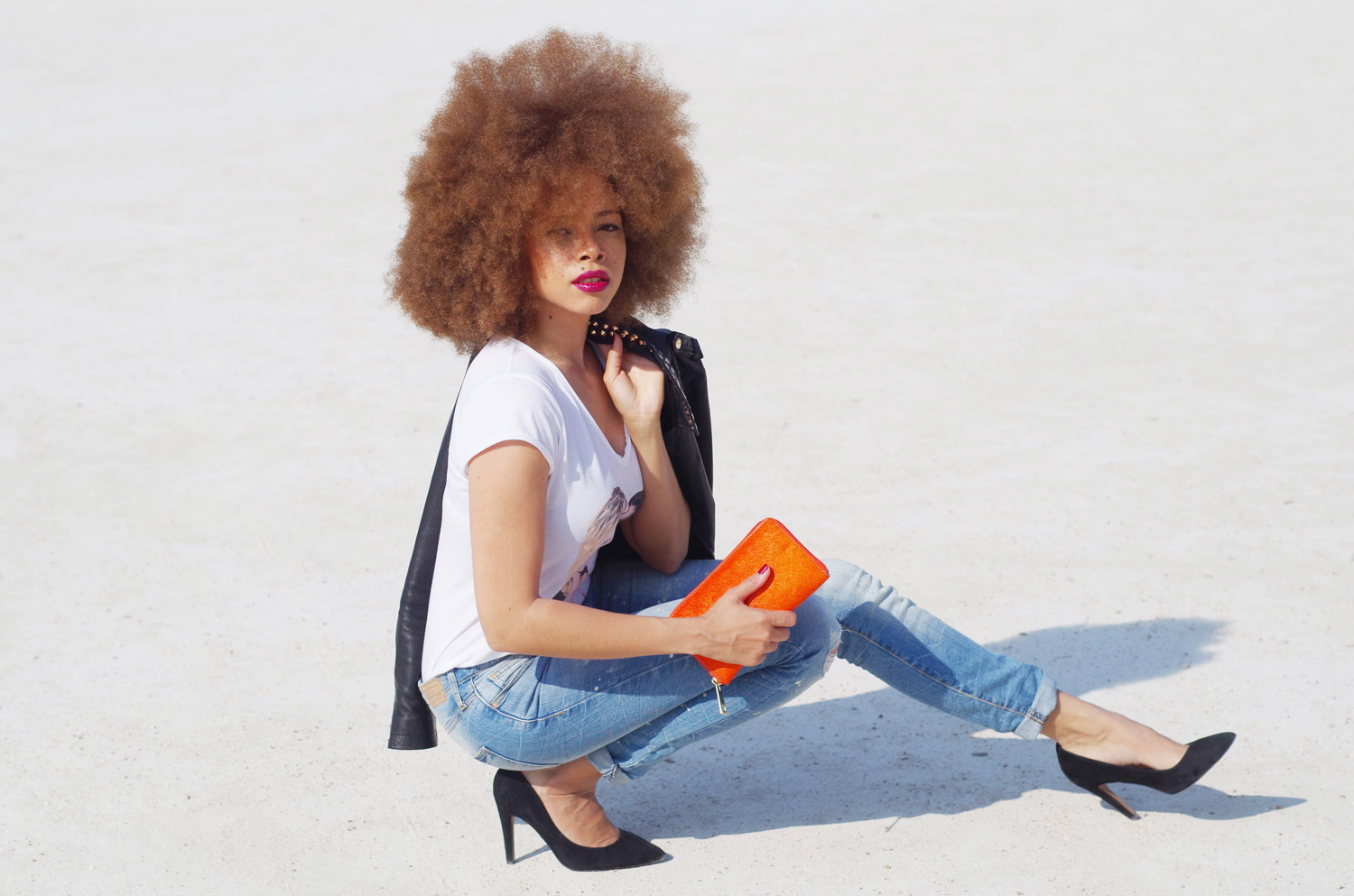 ---
Hello Beauties,
no one would have imagined it, but finally the warm temperatures have conquered Germany! Everybody is starving for putting on their sunglasses and for going out finding a nice place in the sun. Summer dresses, sunshine, barbecue, … I am happy. What are you looking forward to in the summer?
Big Hair Don't Care!
Today's photos are the second part of my Paris series. The weather in Paris was already pretty nice a few weeks ago. I am wearing a print top from the flagship store ISY's in Munich and my favorite jeans. So in love with the t-shirt print with the famous photograph of Leighton Meester and Blake Lively (by Terry Richardson). I combined it in a more rockabilly chic way with my black studded lamb's leather jacket. Accessories: black high heels – of course ;) – and an orange leather portemonnaie. Big hair don't care!
Fro & Rock'n'Roll
And I am happy to announce another wonderful incident: I was so lucky to be chosen to be featured in the first issue of the brand-new fashion editorial and street style magazine Nue Magazine (check out their website). The premiere issue will be distributed in June 2014 in print version in major US cities such as Los Angeles and New York City as well as online on the Nue Magazine website. If you would like to see me there, please check out Nue Magazine and for more infos go follow them on Twitter, Facebook and Instagram.
See my latest street style in Paris here!
---
'My wild and free side unsettled some and unwedged others.' Brigitte Bardot
---
ISY's | Shirt, ZARA | Nappa Leather Jacket, ASOS | Portemonnaie, Mango | Suede High Heels, Jeans
May 2014