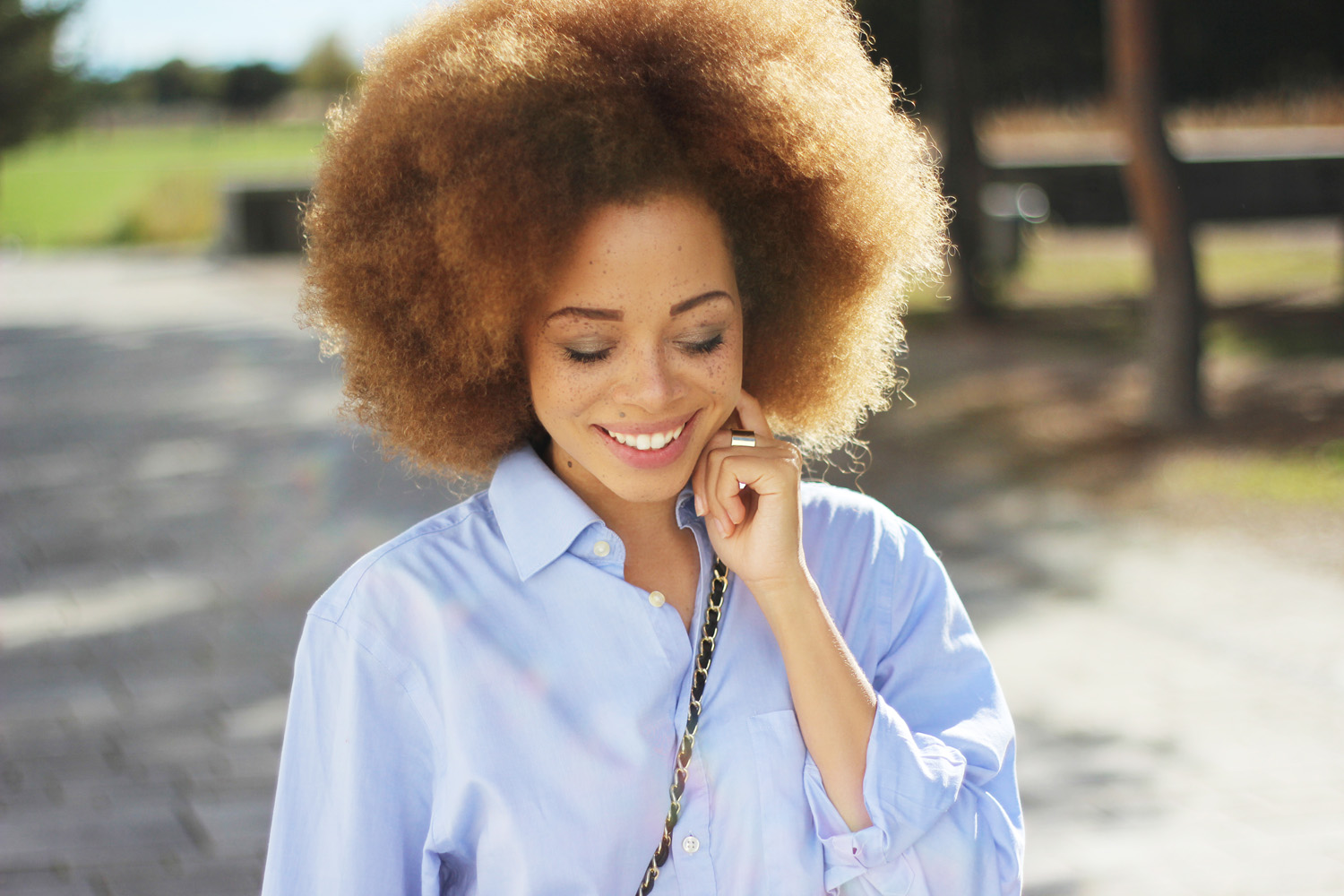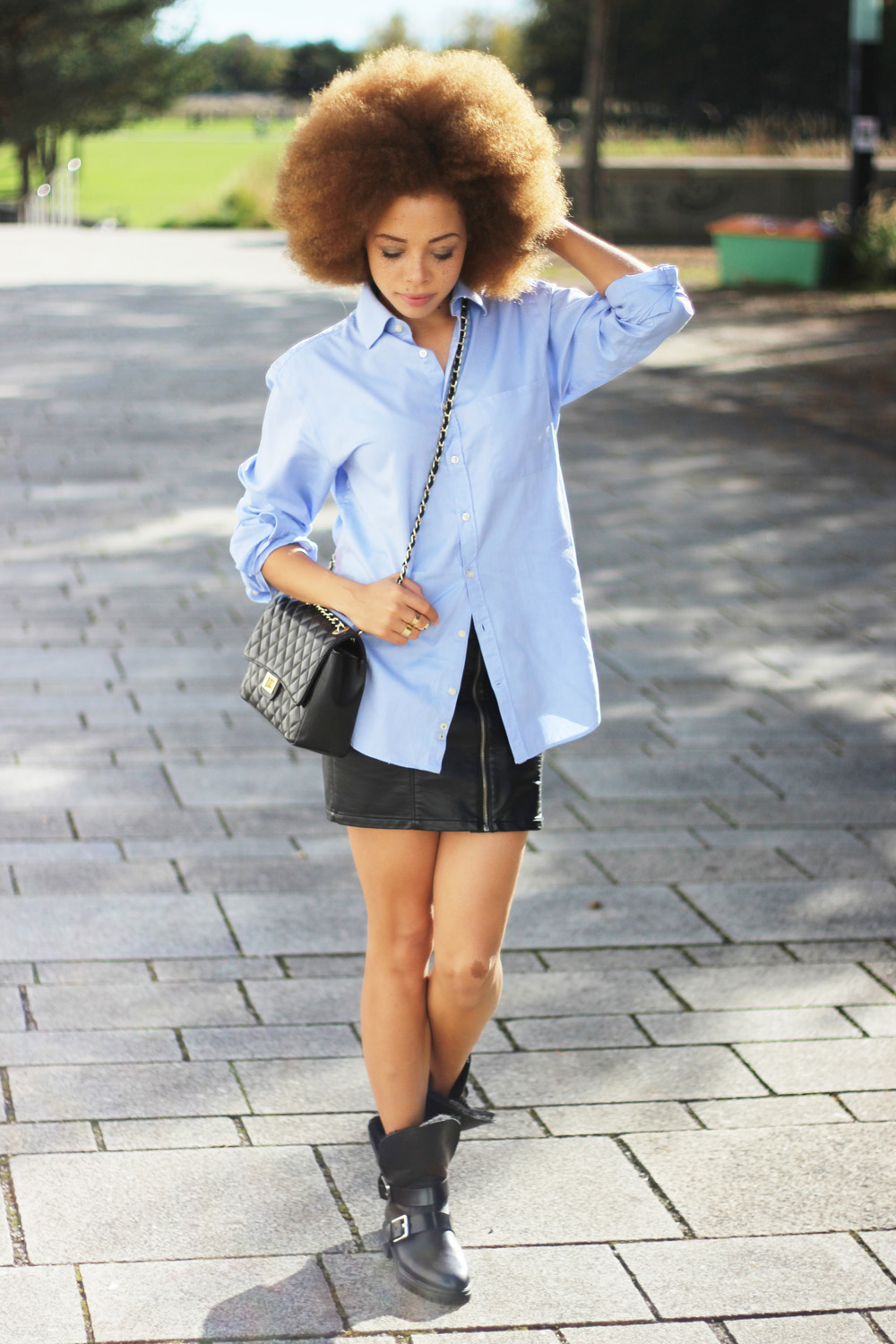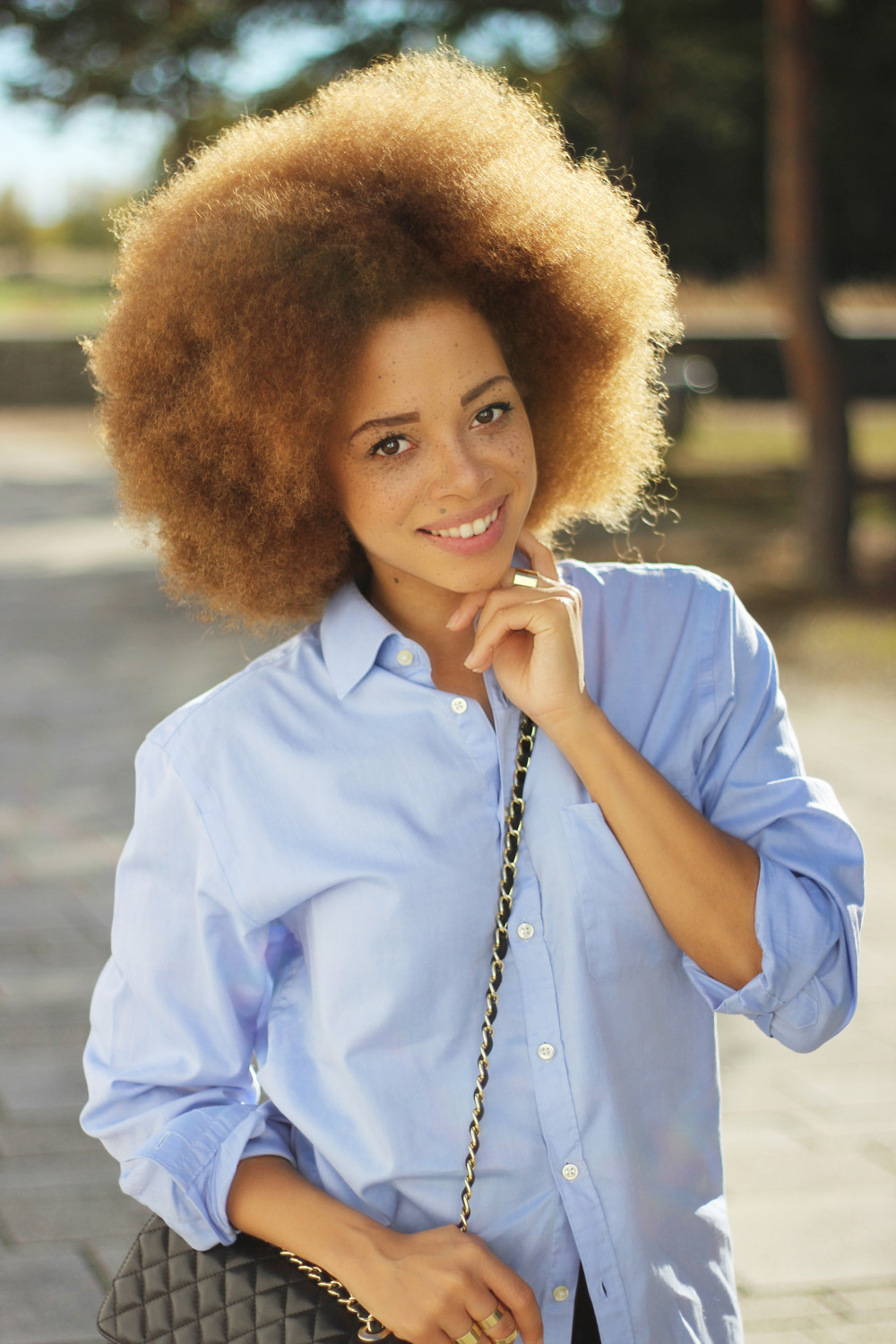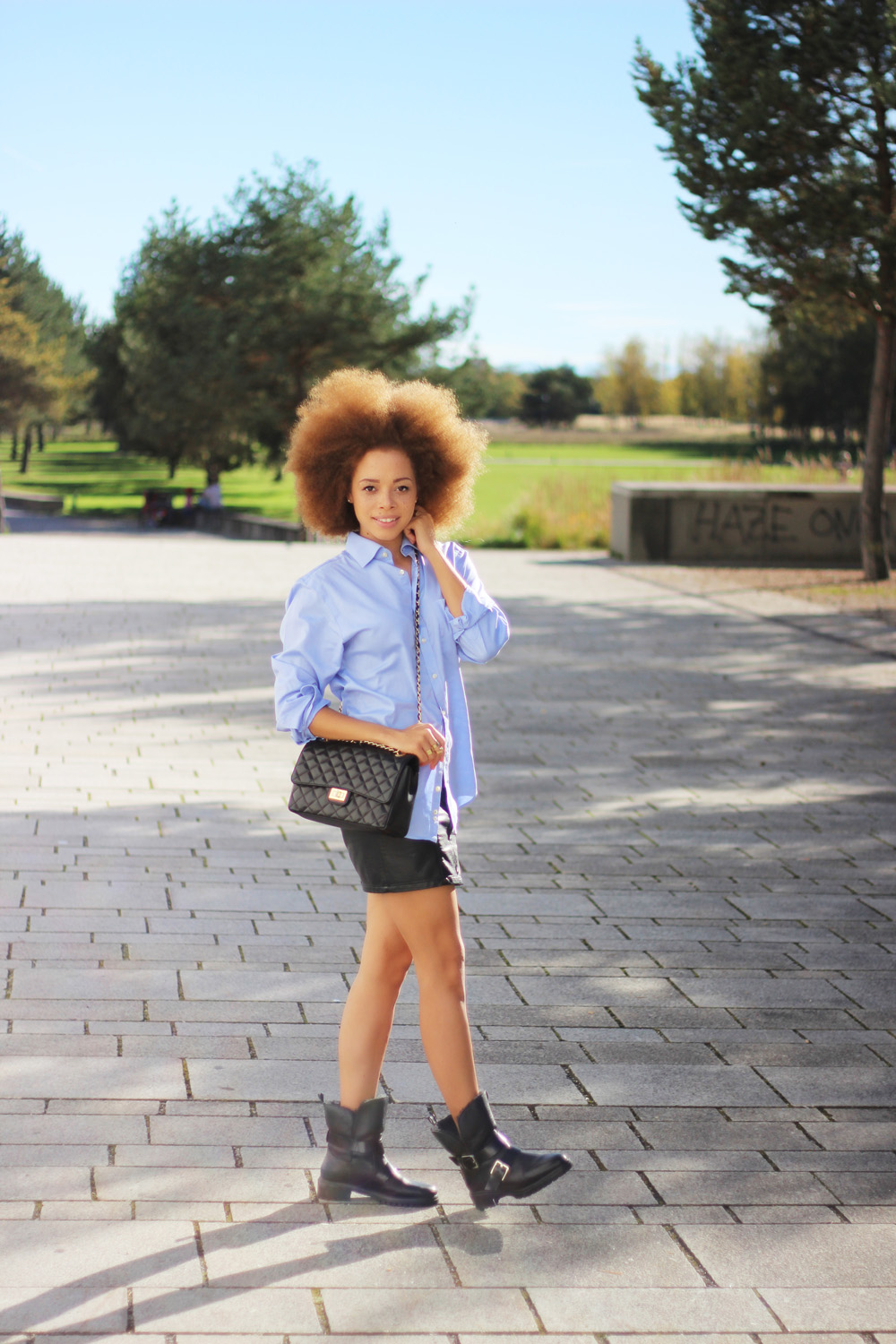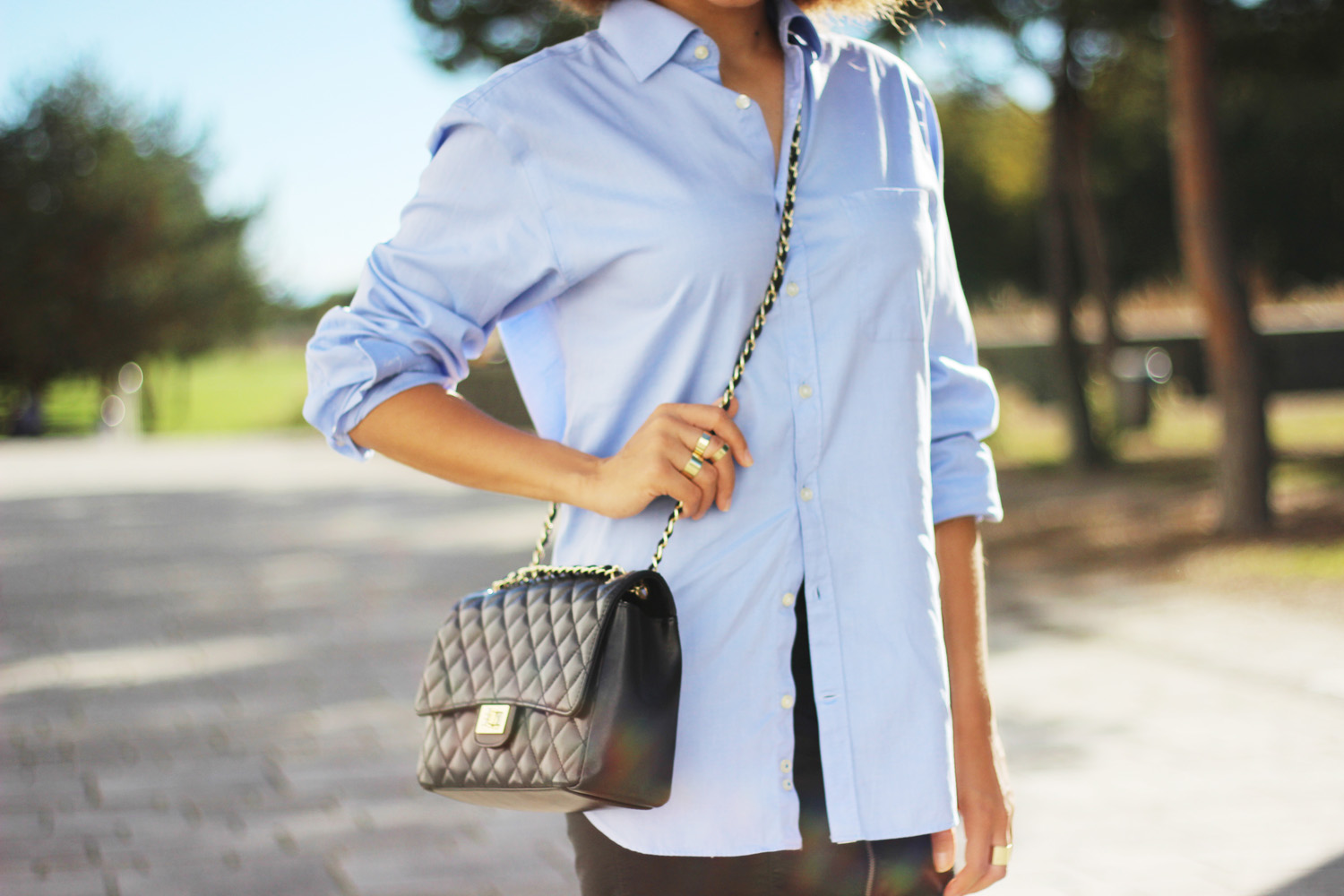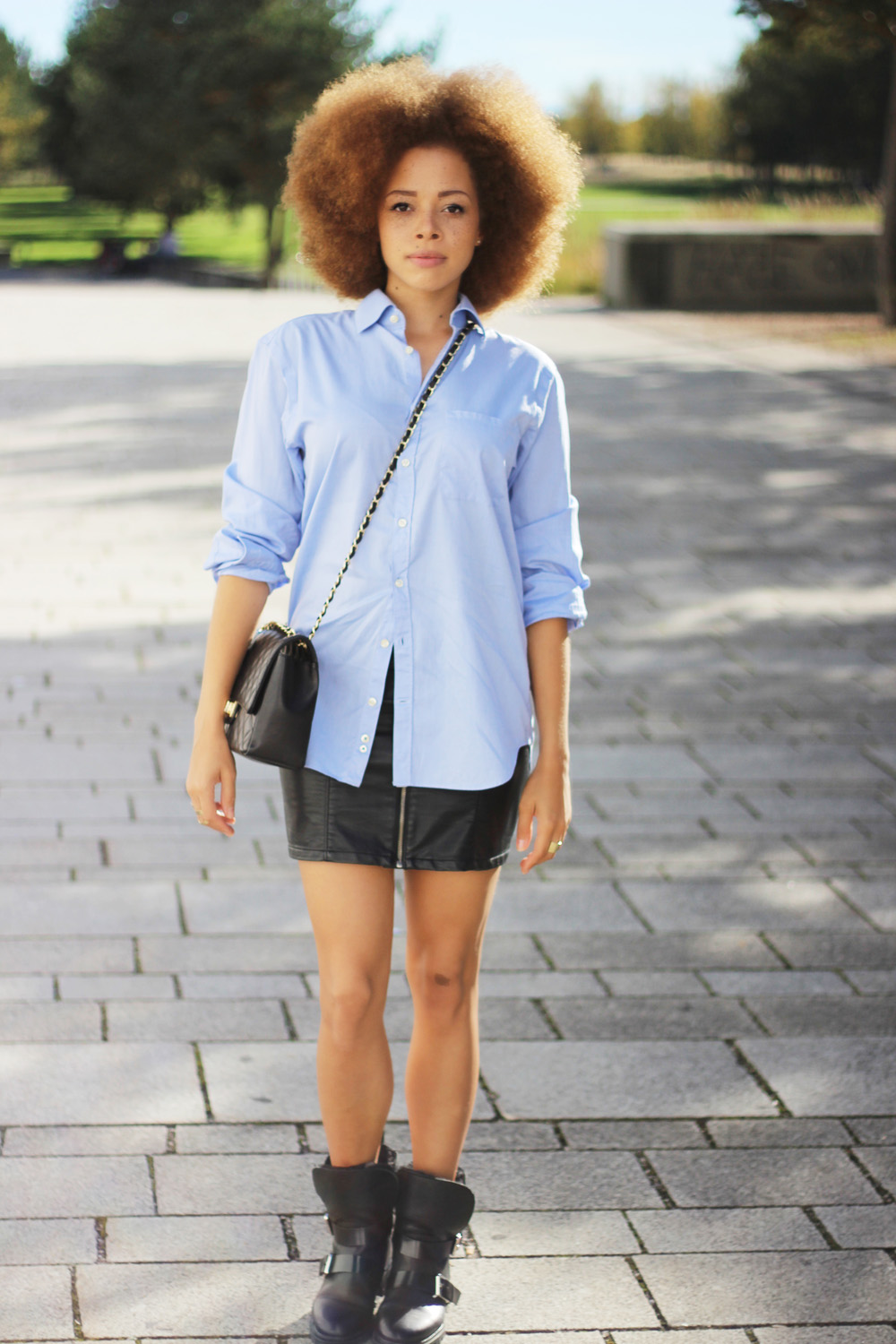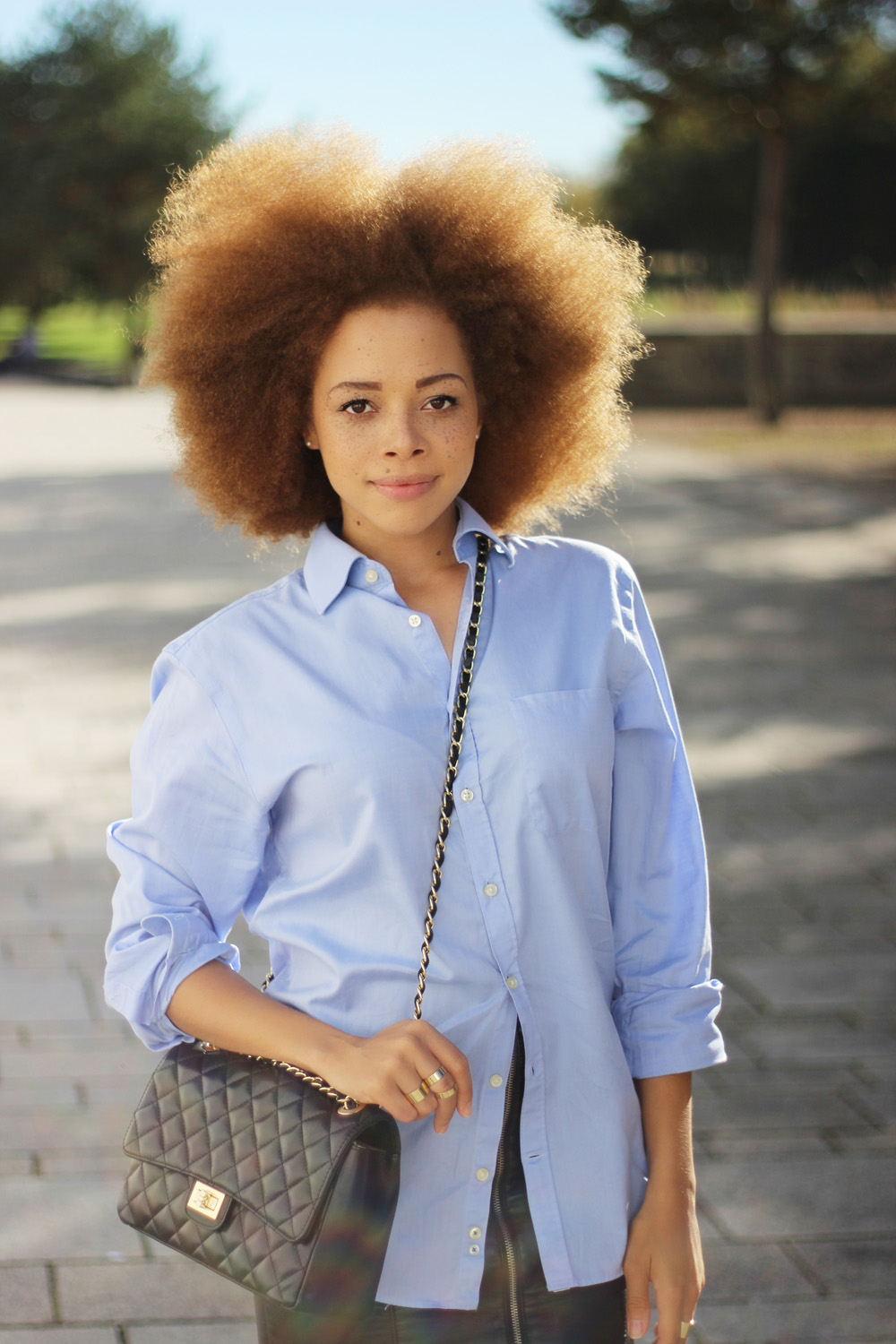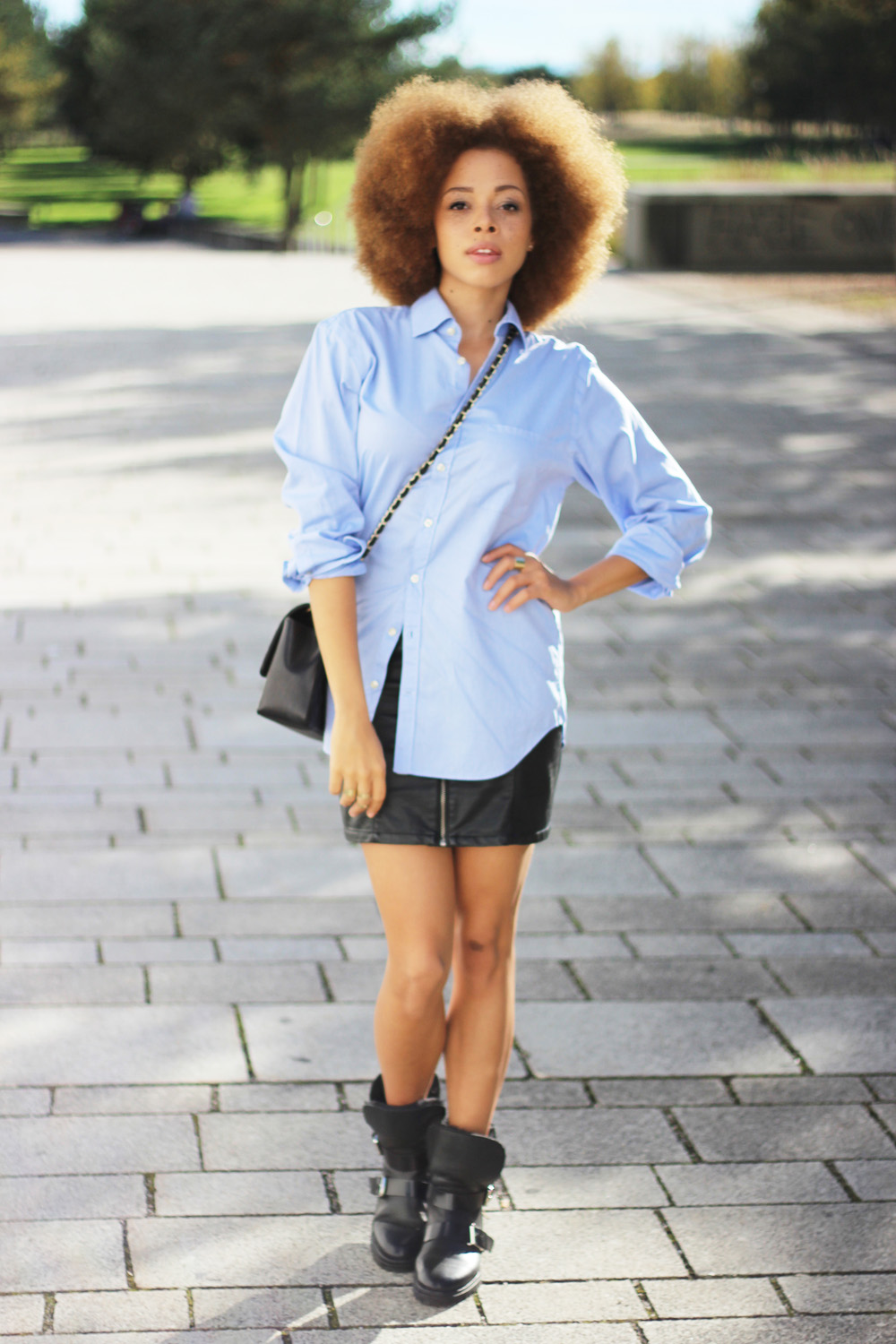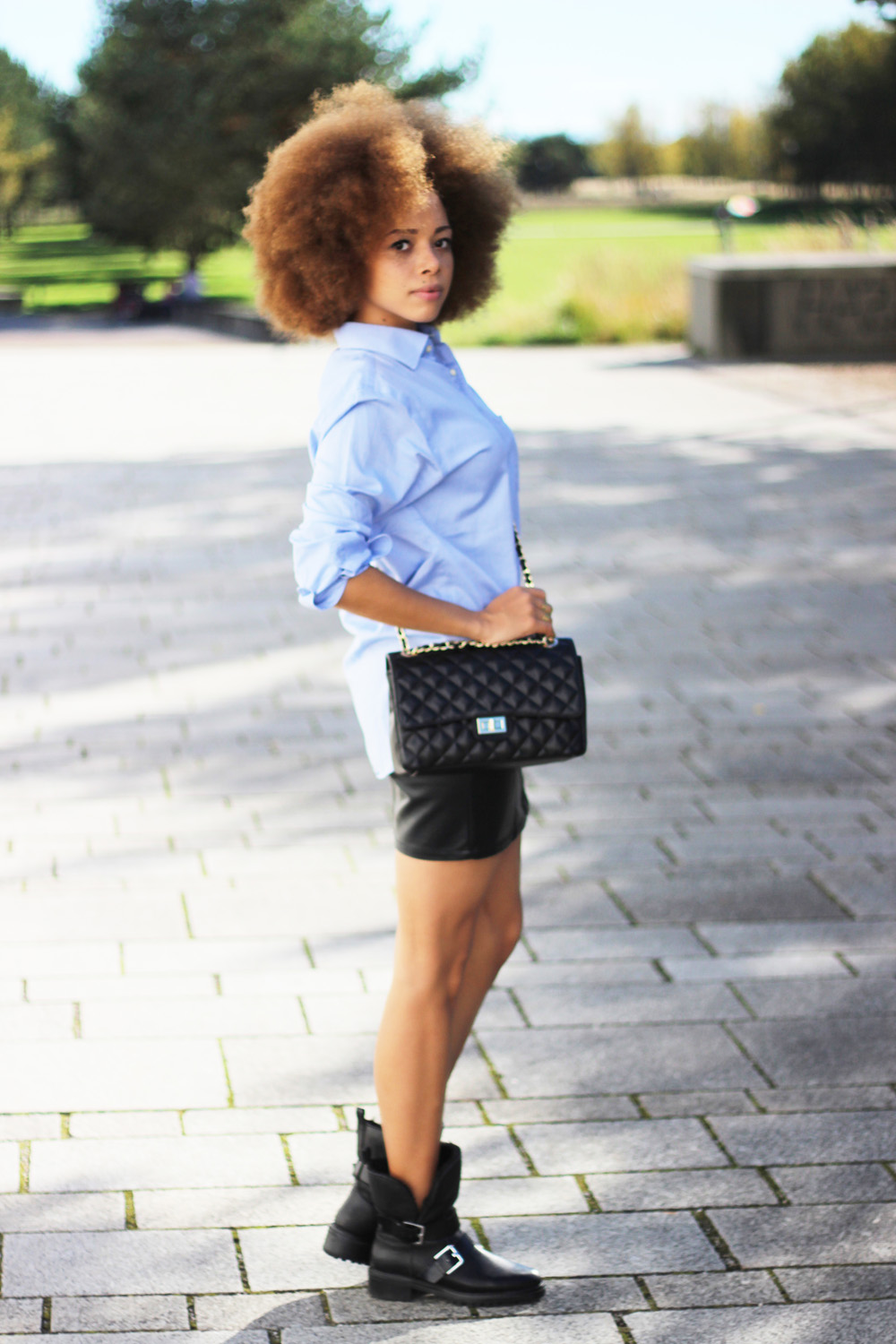 ---
Also ich geb's ja zu, ich bin einfach mehr ein Sommermädchen! Sonne, Licht, fröhliche lachende Menschen, Sonnenbrillen, wo man nur hinsieht. Das könnte ich einfach das ganze Jahr über haben :) In den Wintermonaten in Deutschland bleibt das leider nur ein Traum, aber dafür kann ich euch hoffentlich schöne sonnige Gedanken mit meinem neuen Post heute machen. Den heutigen Look hab ich für euch noch im sonnigen Herbstwetter geshootet und ich möchte ihn euch einfach nicht vorenthalten. Schon früher habe ich oft und gerne blaue Blusen getragen und hab mir aus Mamas Kleiderschrank auch gerne die etwas weiter geschnittenen Pariser Vintage Blusen stibitzt. Ich finde weit geschnitten sind sie nicht nur klassisch schön, sondern eine super Option, um lässig zu wirken. Also: auf in die Herrenabteilung! Jaa, das mein ich so wie ich es sage :D
Classy Blue Boyfriend Shirt
Klassische schön geschnittene blaue Hemden aus gutem Material findet ihr einfach am besten dort. Und wenn man Glück hat, könnt ihr dort noch vom aktuellen Winter-Sale profitieren. Ehrlich, probiert es aus! Ich finde, nichts sieht an einer Frau toller und unbemühter aus, als ein lässiges Herrenhemd. Dazu zum Beispiel einfach blaue Jeans (ruhig in einer dunkleren Farbe oder ausgewaschen) oder wie ich oben einen Lederrock. Auch schwarze Lederröhren passen eigentlich immer zu blauen Hemden.
So jetzt seid ihr dran!
Was sind eure liebsten klassischen Keypieces?
Wünsch euch eine superschöne Woche!
---
(Engl.)
Okay, get it – I'm just a summer kind of girl! The sun, light, cheerful laughing people, sunglasses wherever you go. I could have that all year long :) During the winter months in Germany this one remains a dream, I guess. But maybe I can take your mind off things and make you feel the sun today with my new post. I've shooted today's look for you during the sunny fall days and I don't want to withhold it from you guys. In the past I loved to wear blue blouses and I've snitched as well the wider cut Paris vintage blouses from my Mum's closet. The wide cut ones are not only classically beautiful, but also a good option to look cool. So: let's go to the menswear department. Oh yes, I mean it :D
Classy Blue Boyfriend Shirt
Definitely you will find classic cut blue men's shirts of high quality material there. And if you are lucky, you can still profit from the current winter sale. Honestly, try it! In my opinion nothing looks better and cooler on a woman than a laid-back classy blue boyfriend shirt. Just combine a pair of blue jeans (why not in a darker color or in used look) or like me above a leather skirt. Black leather pants match also to blue shirts.
Now it's your turn!
What are your favorite classic keypieces?
Wish you a lovely week!
---
Roy Robson | Men's Shirt, ZARA | Leather Biker Boots, HM | Faux Leather Skirt, Rings