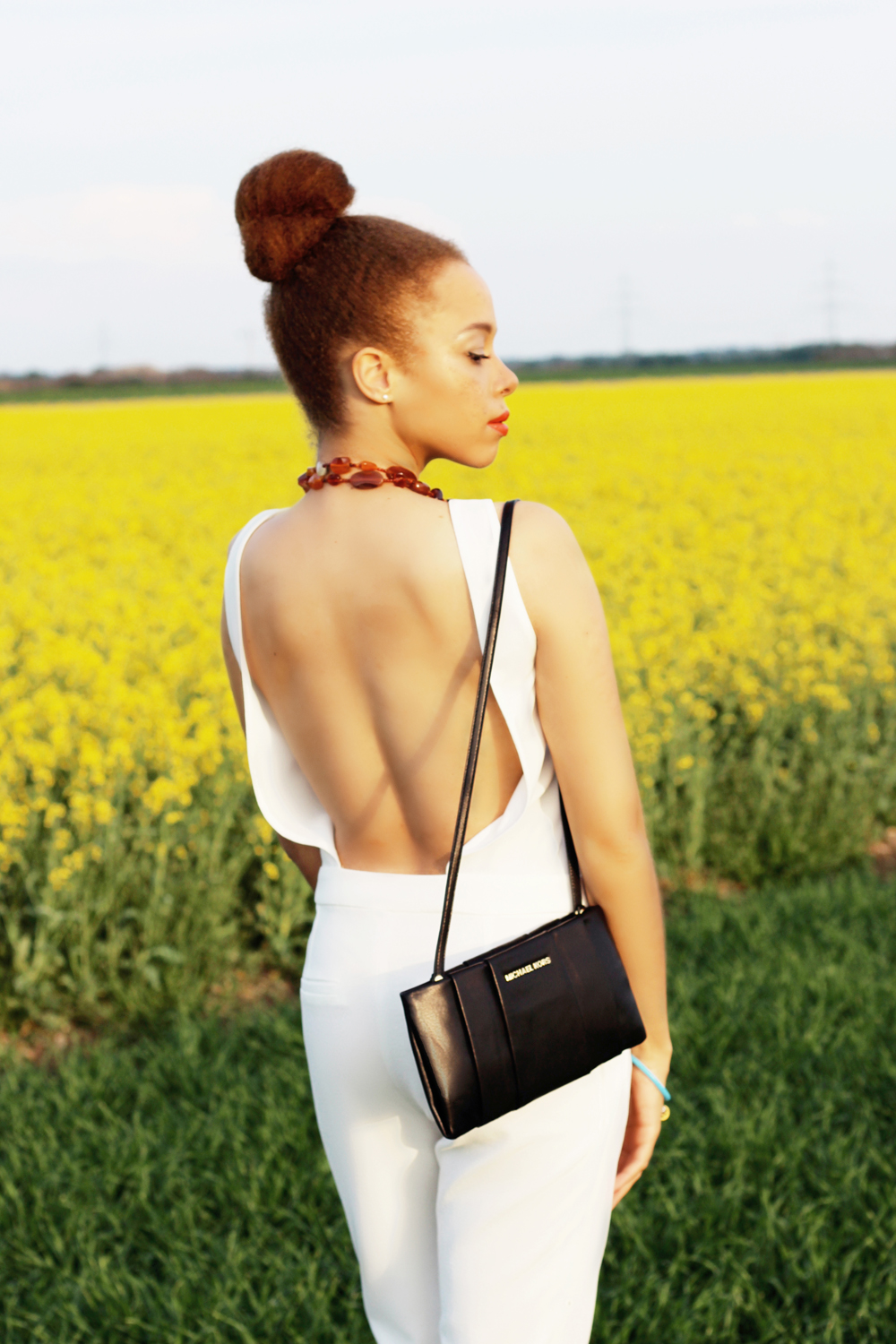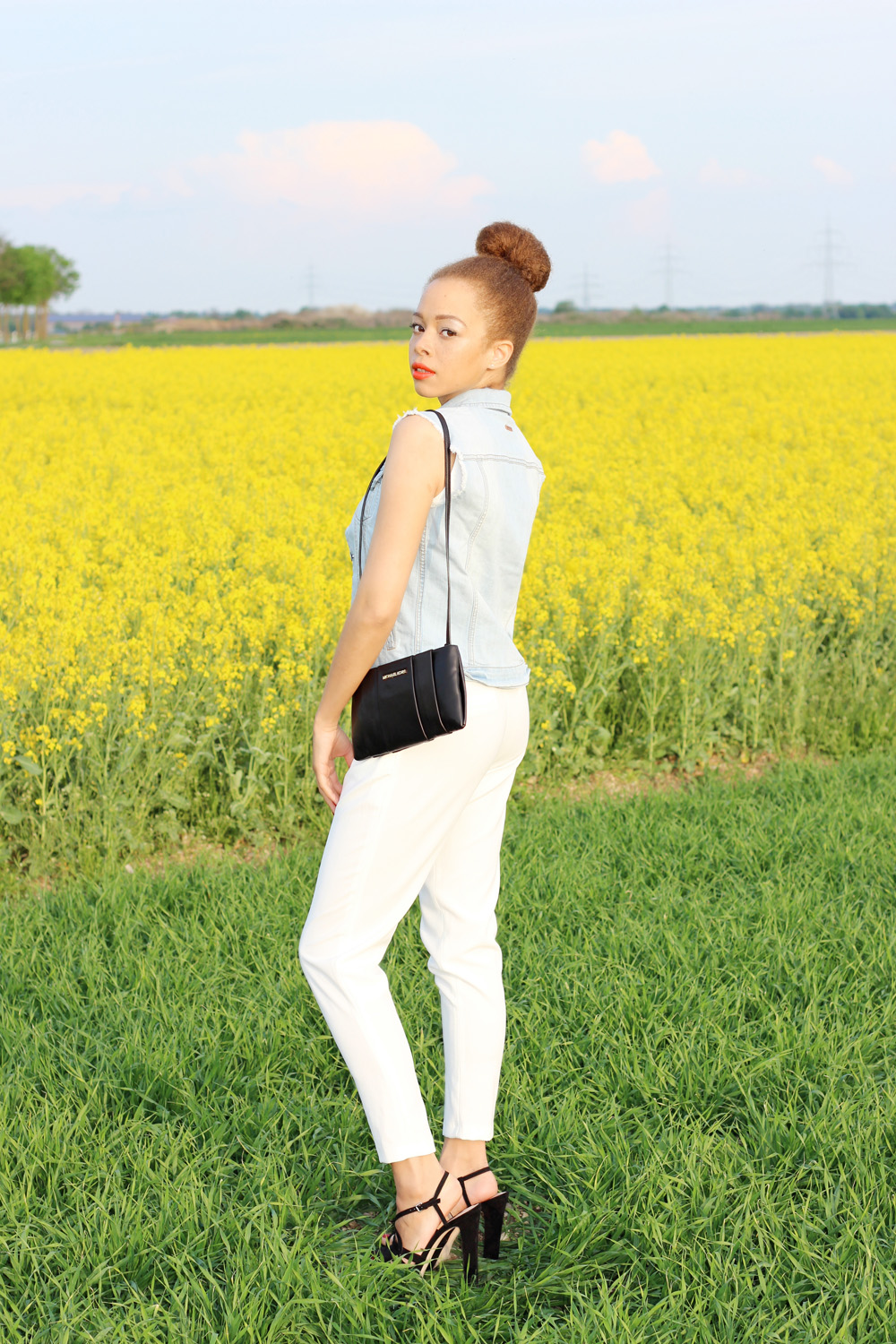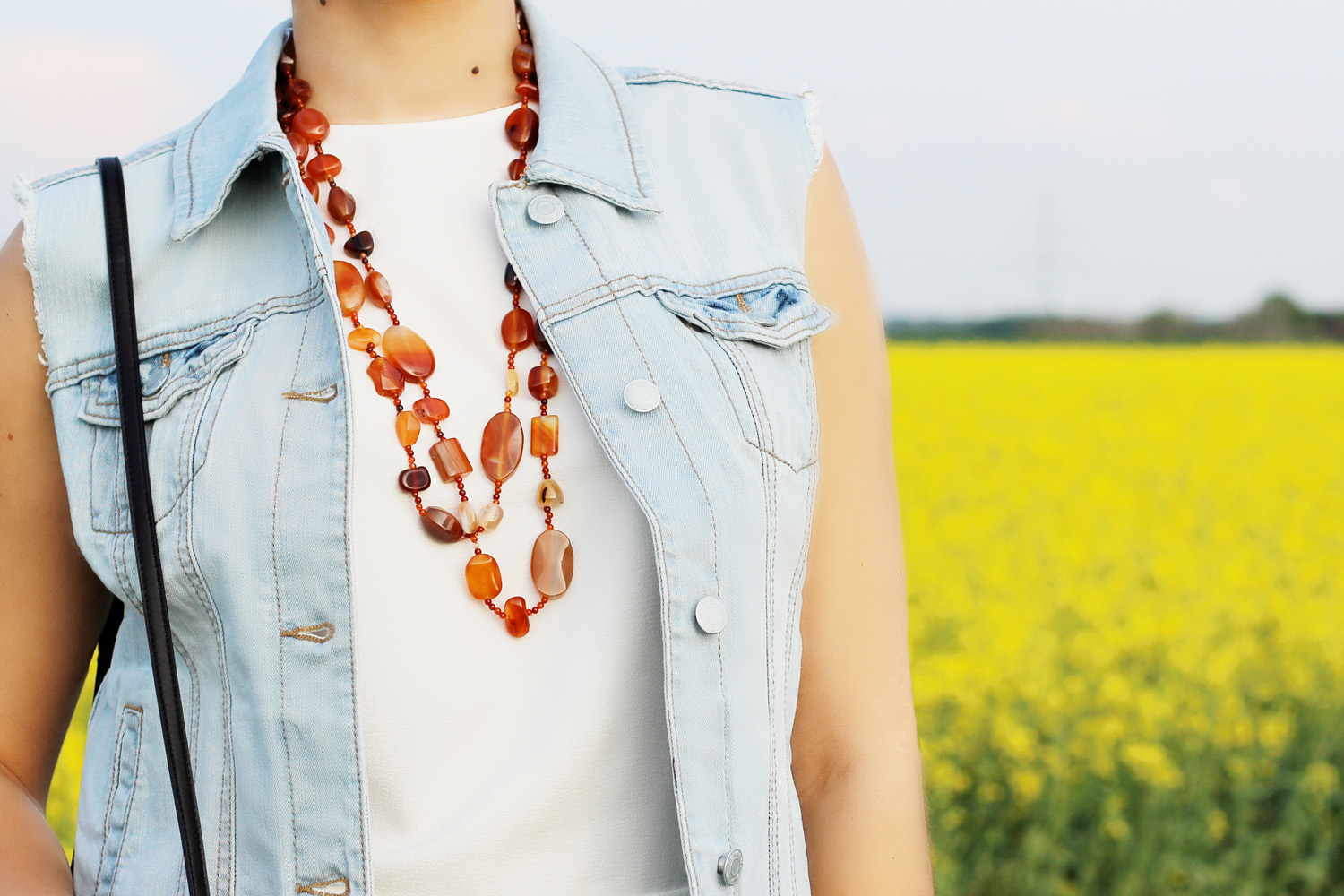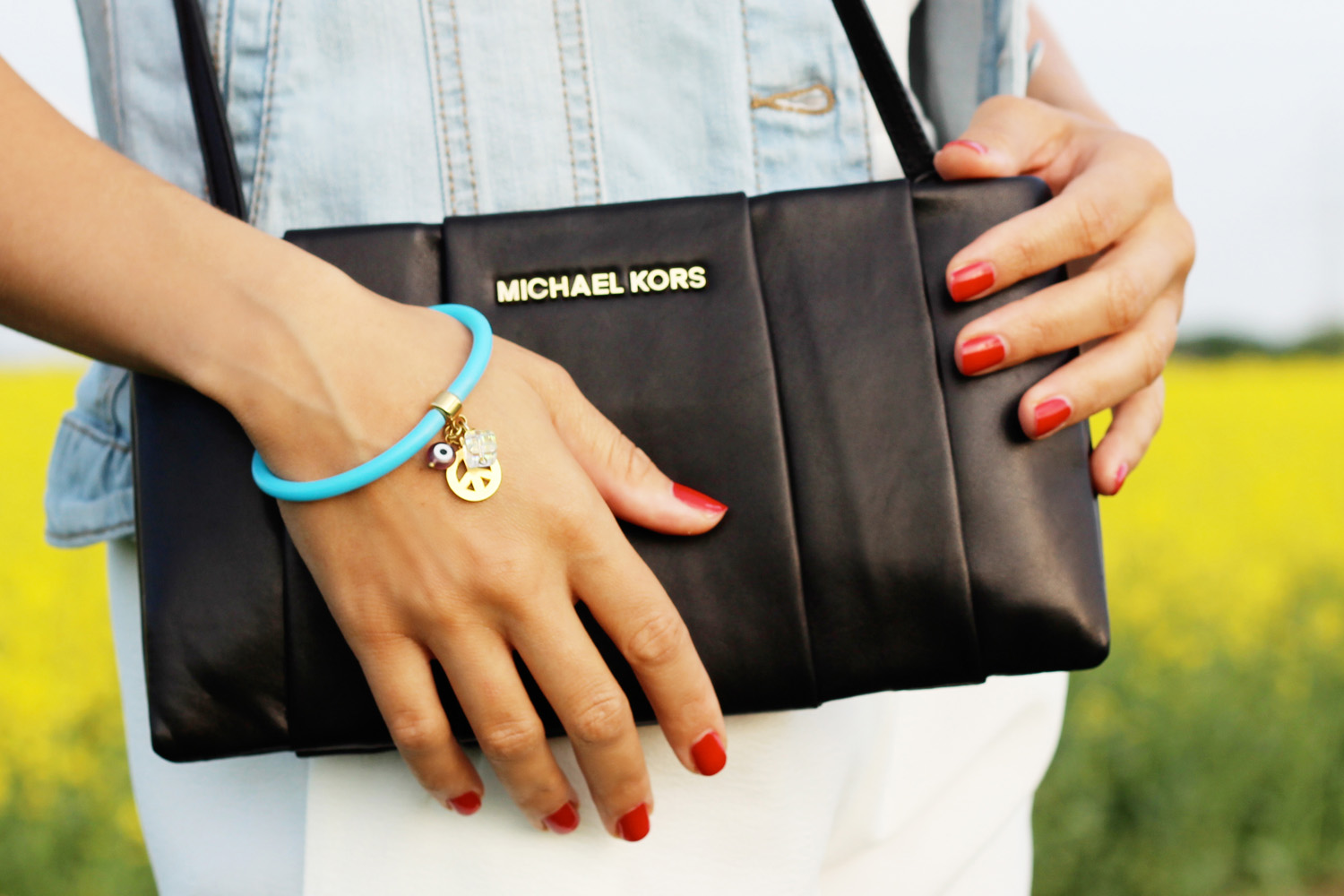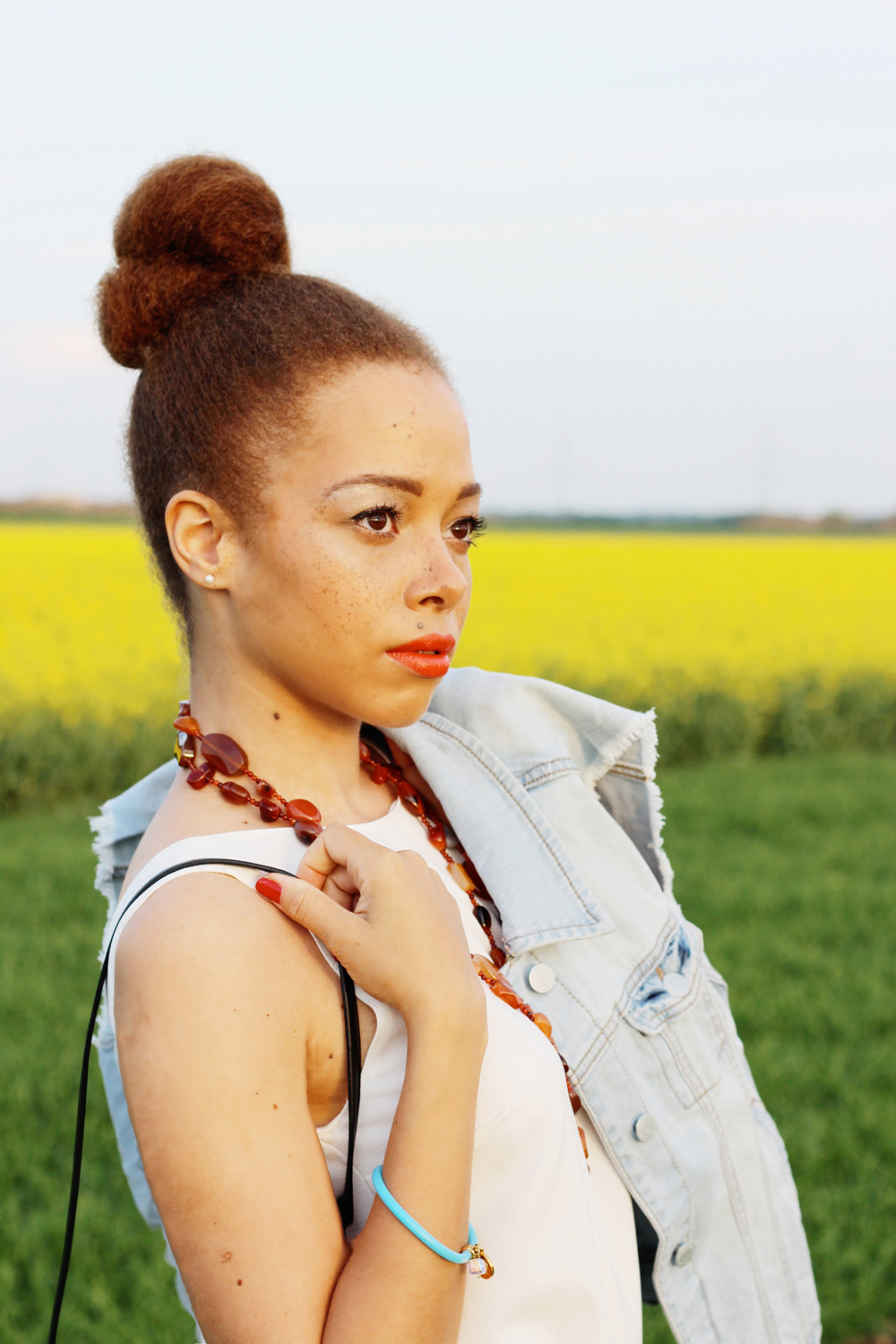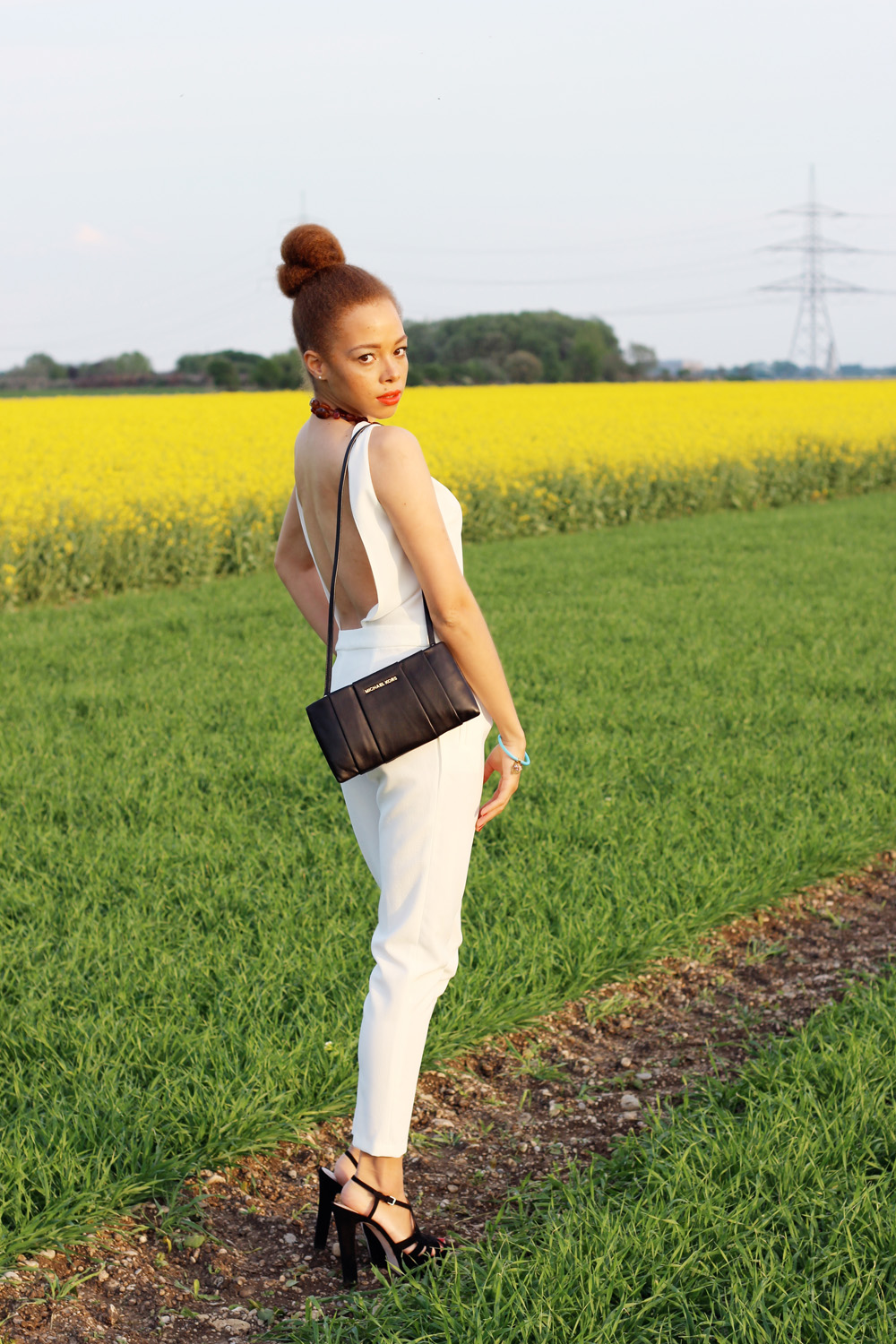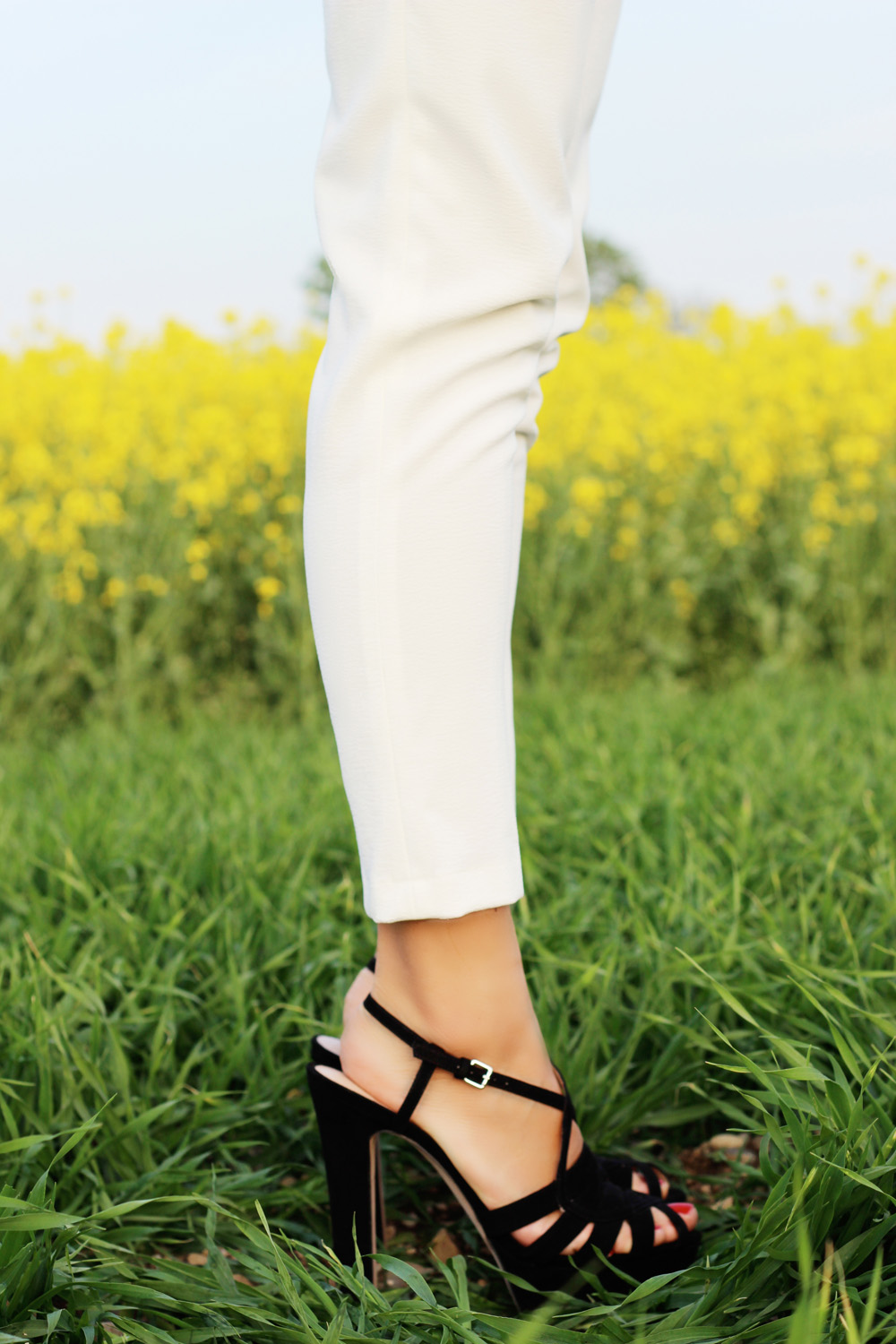 ---
Hello Beauties,
hope you are fine and you had a beautiful weekend! And finally – Spring/ Summer! At last springtime has caught us up again and beautiful sunbeams sweeten our day. Corresponding I would like to present you a summerly look that you can wear both during the day and in the evenings at a party outdoors.
About Yellow Blossoms & Jumpsuits
The all white evening jumpsuit is the highlight of the whole outfit. I was attracted to the cut-out detail at the back at once. It adds a sophisticated touch that is captured again by the black high heel sandals and the black leather clutch. The jeans vest eases that elegant look. Ready to go out?
---
'It's spring fever. That is what the name of it is. And when you've got it, you want – oh, you don't quite know what it is you do want, but it just fairly makes your heart ache, you want it so!' Mark Twain
---
Michael Kors | Nappa Leather Clutch, Mango | Jeans Vest, Kos (Greece) | Bracelet, ZARA | Jumpsuit, High Heels
May 2014