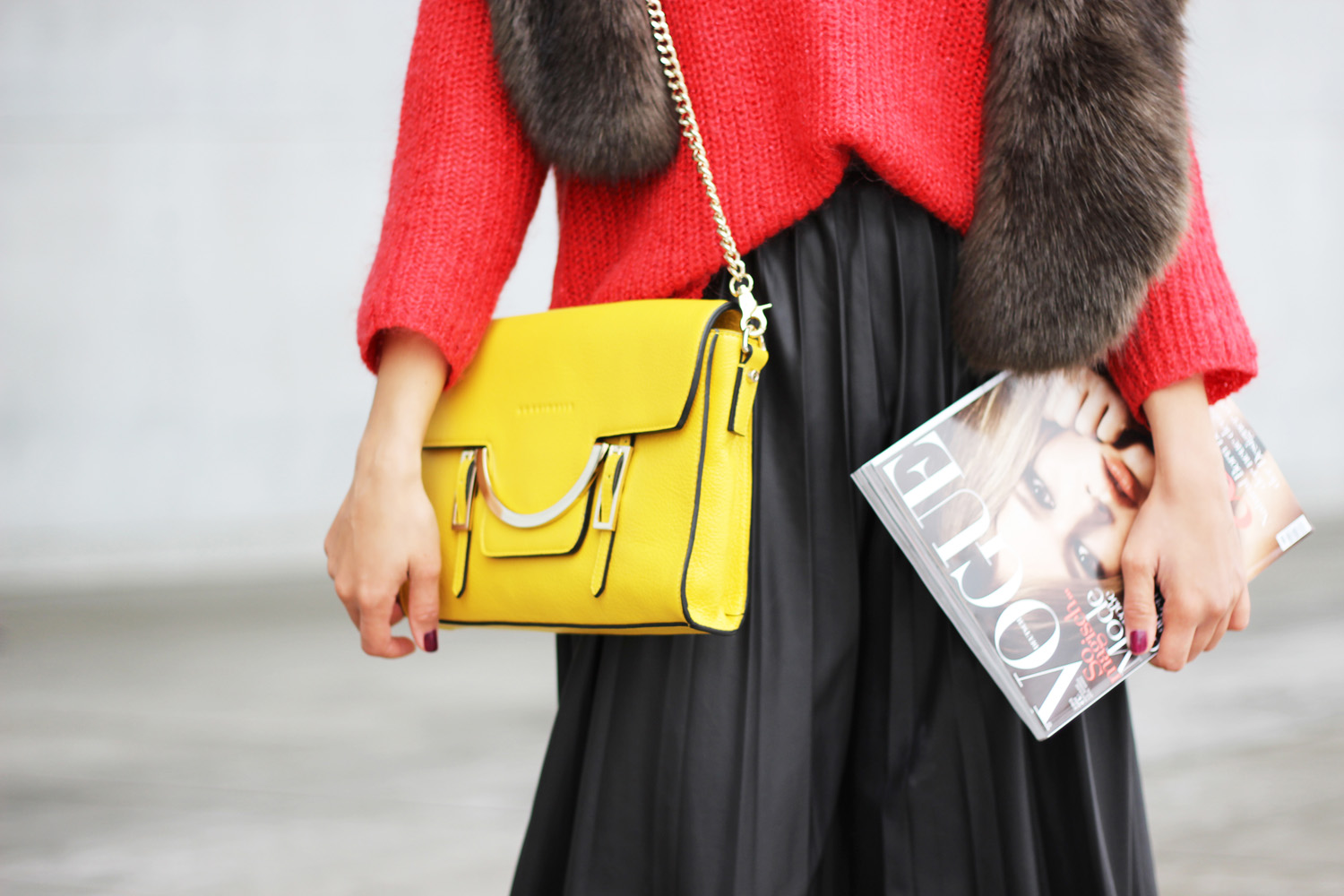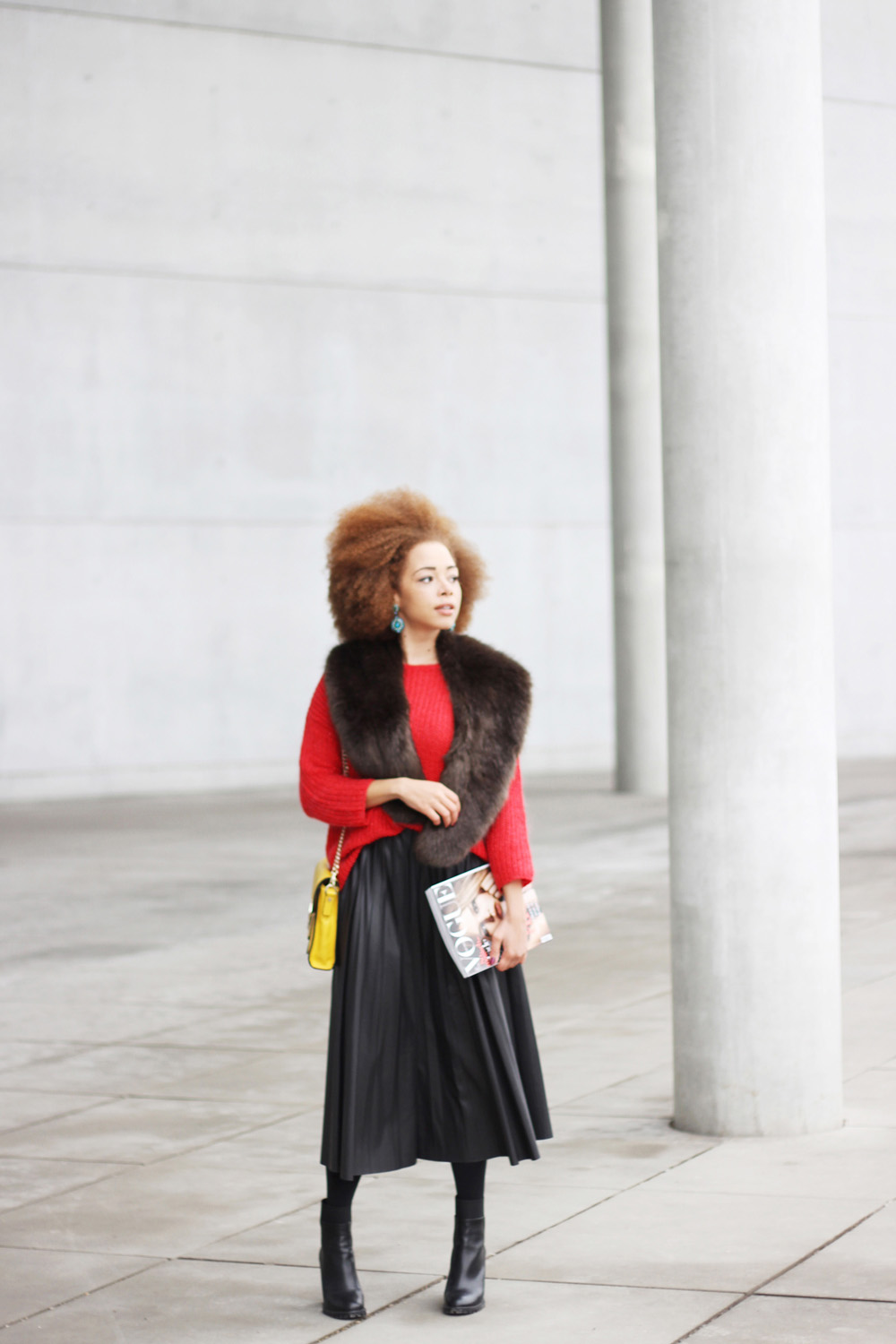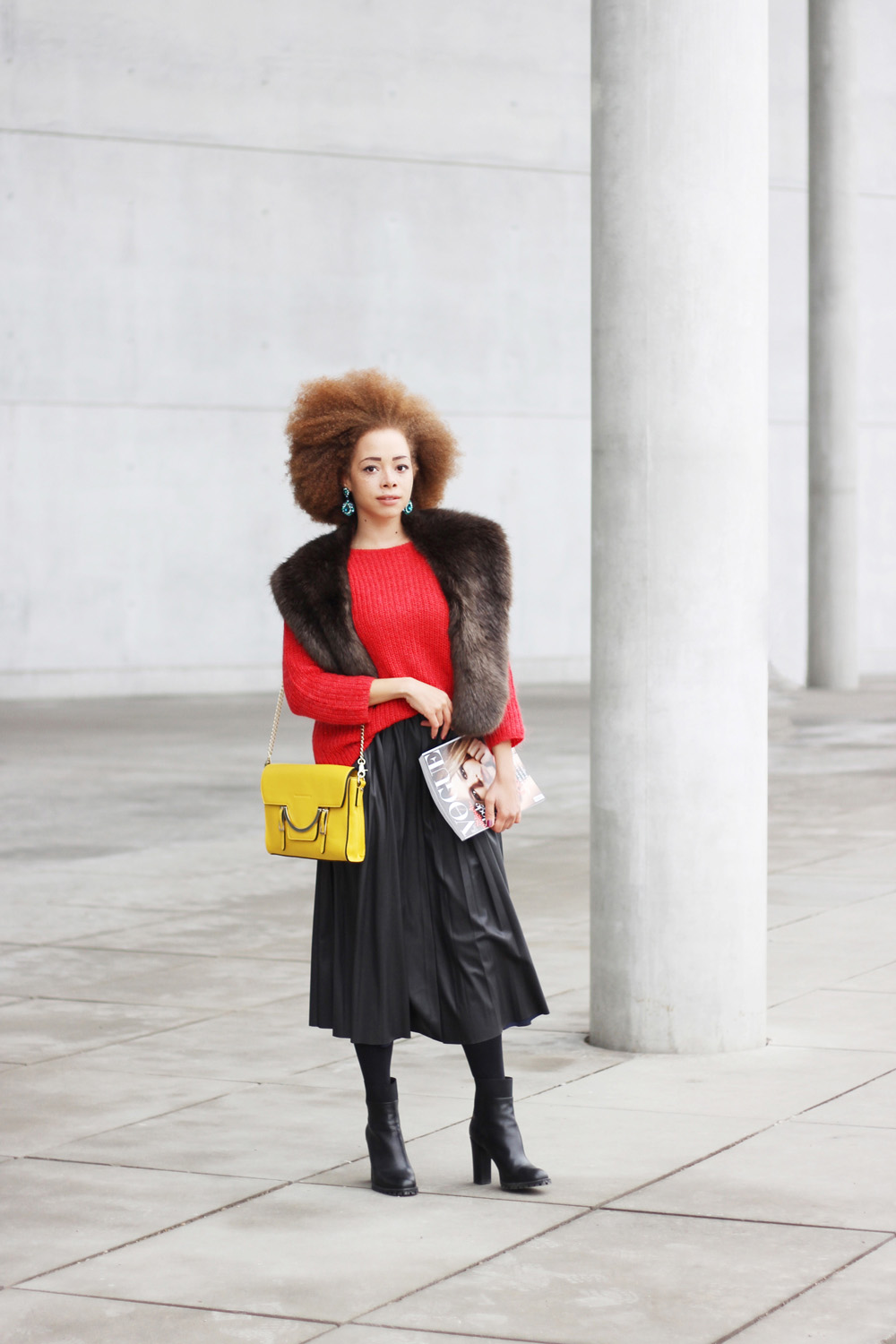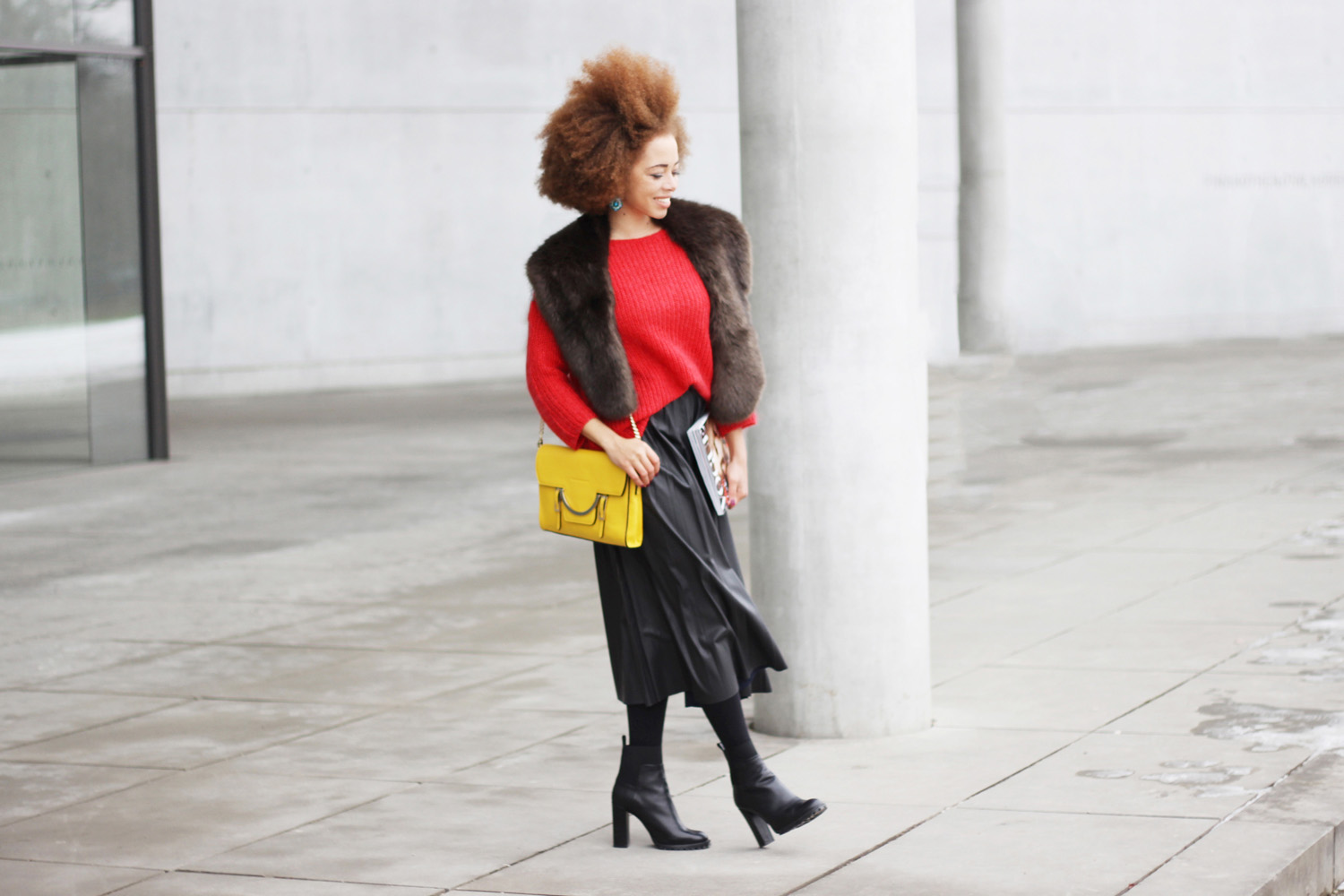 ---
Aller guten Dinge sind drei! Gleich mehrere Keypieces trage ich im heutigen Look. Warum auf ein Highlight beschränken? Ich finde, 2015 ist das Jahr, in dem wir in Sachen Mode mal wieder etwas gewagter sein dürfen. Schluss mit Unifarben, Dunkelheit und tristen Wintertönen … und rein ins farbenstarke Vergnügen!
Lemon Celeste Coccinelle Bag
Numero 1: der Faltenrock. Aus grauschwarzem Lederimitat. Numero 2: der korallrote Pullover. Und Numero 3: meine neue Eroberung, die limonengelbe Celeste Schultertasche von Coccinelle. Ja, beim Kauf habe ich mich schon mal an die wärmeren Sommertage erinnert und daran, wie leicht man mit einer schönen Statement Tasche ein einfaches Outfit jederzeit aufpeppen kann.
Was sagt ihr dazu?
Einen weiteren Look zur limonengelben Celeste Coccinelle Tasche findet ihr hier.
---
(Engl.)
All good things come in threes! In today's look I wear even several keypieces. Why limit yourself? In my opinion, 2015 is the year in which we may be more daring again in the matter of fashion. Enough of plain colors, darkness and trist winter tones … and let's be colorful!
Lemon Celeste Coccinelle Bag
Number 1: the pleated skirt. From grey black leather imitation. Number 2: the coral red sweater. And number 3: my new capture, the lemon Celeste Coccinelle bag. Yes, buying this reminded me of the warmer days and how you can easily pep up an outfit with a nice statement bag.
What do you say?
Find another look with the lemon Celeste Coccinelle bag here.
---
Coccinelle | Lemon Celeste Shoulder Bag (Giallo Limone), HM | Earrings, Vogue | Germany, March 2015, Zara | Pleated Fake Leather Skirt, Boots, Sweater, Fake Fur Stole