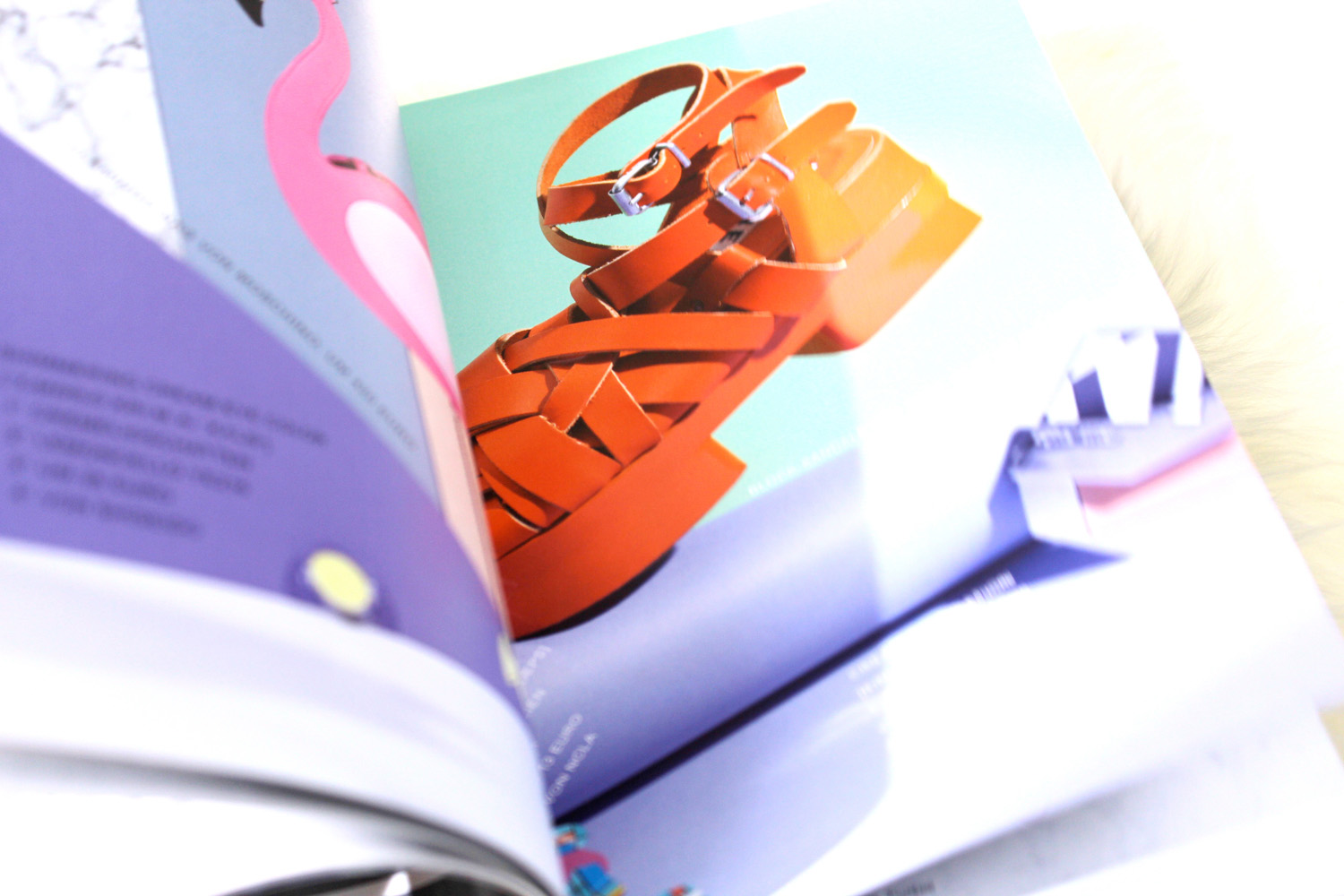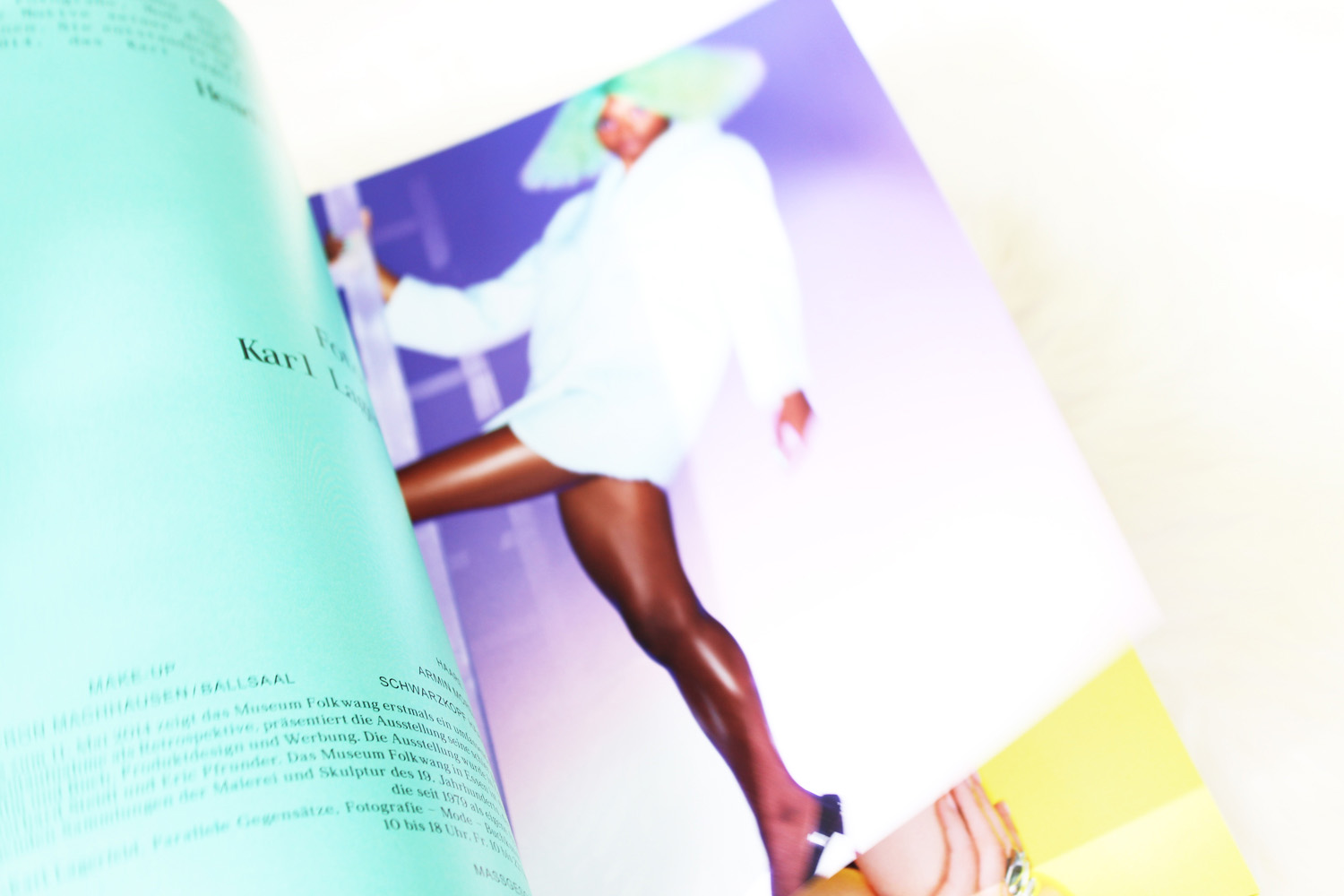 ---
Fashion Trend Color Report SS15
Pünktlich zum Ende der Pariser Modeschauen (3.-11. März) kündigt sich auch schon die neue Jahreszeit an: Frühling, ja du bist's! Habt ihr die Shows als Vorgeschmack auf den nächsten Herbst verfolgt? Herzlich lachen musste ich ja bei Valentino's gekonnt brillantem Zoolander Remake mit Ben Stiller und Owen Wilson. Die Seidenpyjamas, die sehr ungewollt-gewollt lustig anmutende kühle Attitude der beiden, das war definitiv einen Blick wert. Wunderschön die von Gustav Klimt inspirierten gemusterten Kleider von den Valentino-Designern Maria Grazia Chiuri und Pierpaolo Piccioli. Elegant das extravagante durchsichtige Stahlmaterial von Iris van Herpen. Kreativ wieder die Brasserie Szenerie von Lagerfeld.
Aquamarin, Orange, Erdbeerrot, Gelb
Jetzt läuten bei uns aber erstmal die Frühlingsglocken – und das nicht zu knapp. Die Farben des Modehimmels im Lenz sollen aquamarin, orange, gelb und erdbeerrot leuchten! Wer es von euch gedeckter mag, der wird diesmal auch nicht enttäuscht, kühle Blau-, Grau- und Grüntöne sind immer noch angesagt. Wobei ich wirklich froh bin, dass auch wieder schöne frische ausdrucksstarke Farben unseren Frühling/ Sommer aufhellen werden. Ich liebe gelb und orange. Erdbeerrot habe ich noch nicht getestet, aber werde ich vielleicht jetzt mal machen.
Habt ihr auch schon Frühlingsgefühle und auf welche Farben freut ihr euch am meisten?
---
(Engl.)
Fashion Trend Color Report SS15
Just in time to the end of Paris fashion shows (March 3rd-11th) the new season arrives: oh yes, spring! Have you traced the shows as foretaste of what is to come next fall? I laughed dearly at Valentino's masterly brilliant Zoolander remake with Ben Stiller and Owen Wilson. The satin PJ's, the unwanted wanted funny cool attitude of both of them, were definitely worth a look. Beautiful were the Gustav Klimt inspired patterned dresses of Valentino designers Maria Grazia Chiuri and Pierpaolo Piccioli. Elegant the extravagant see-through steel material of Iris van Herpen. Creative again Karl Lagerfeld's brasserie scenery.
Aquamarine, Orange, Strawberry, Yellow
But for now the spring bells are ringing here – and plenty of them. The colors of fashion heaven in springtide shall glow in aquamarine, orange, yellow and strawberry! The ones of us that like it more muted, won't be disappointed either, cool blue, grey and green tones are still happening. Whereas I'm really happy that this time beautiful fresh and expressive colors will brighten up our spring/ summer again. I love yellow and orange. I haven't tested strawberry yet, but maybe I will do that now.
Do you also have spring feelings yet and which colors are you looking for the most?
---
TUSH Magazine, 1/2014