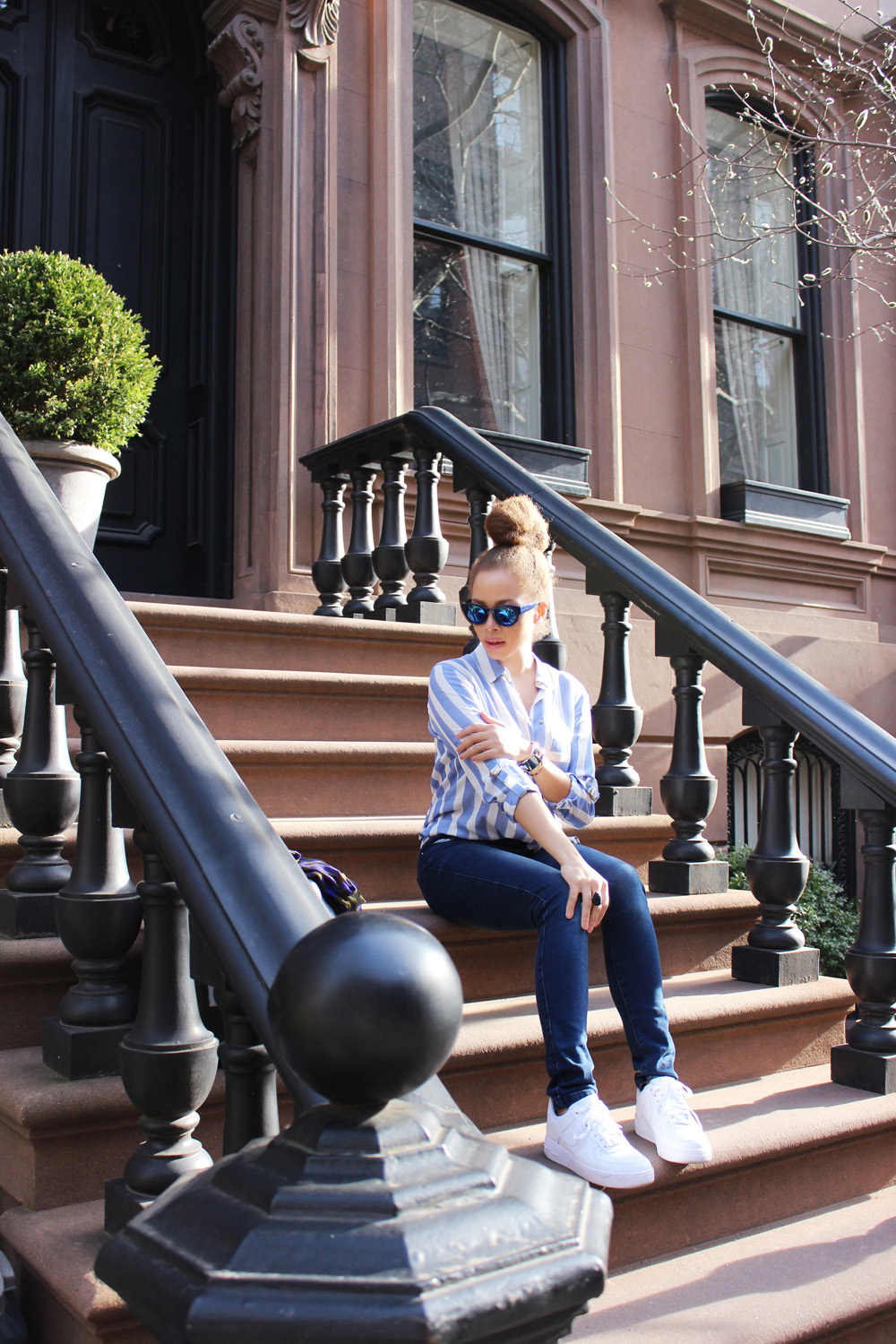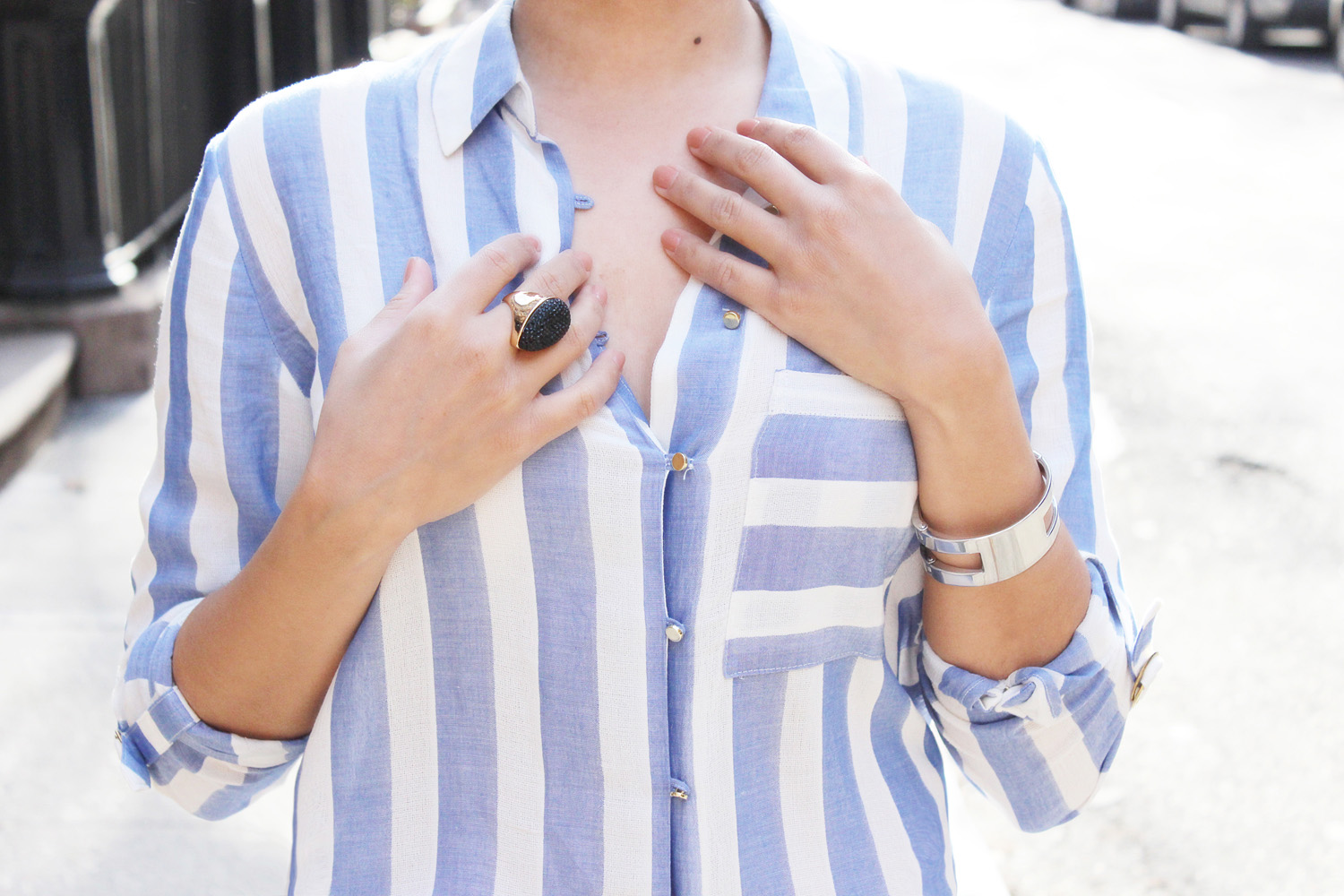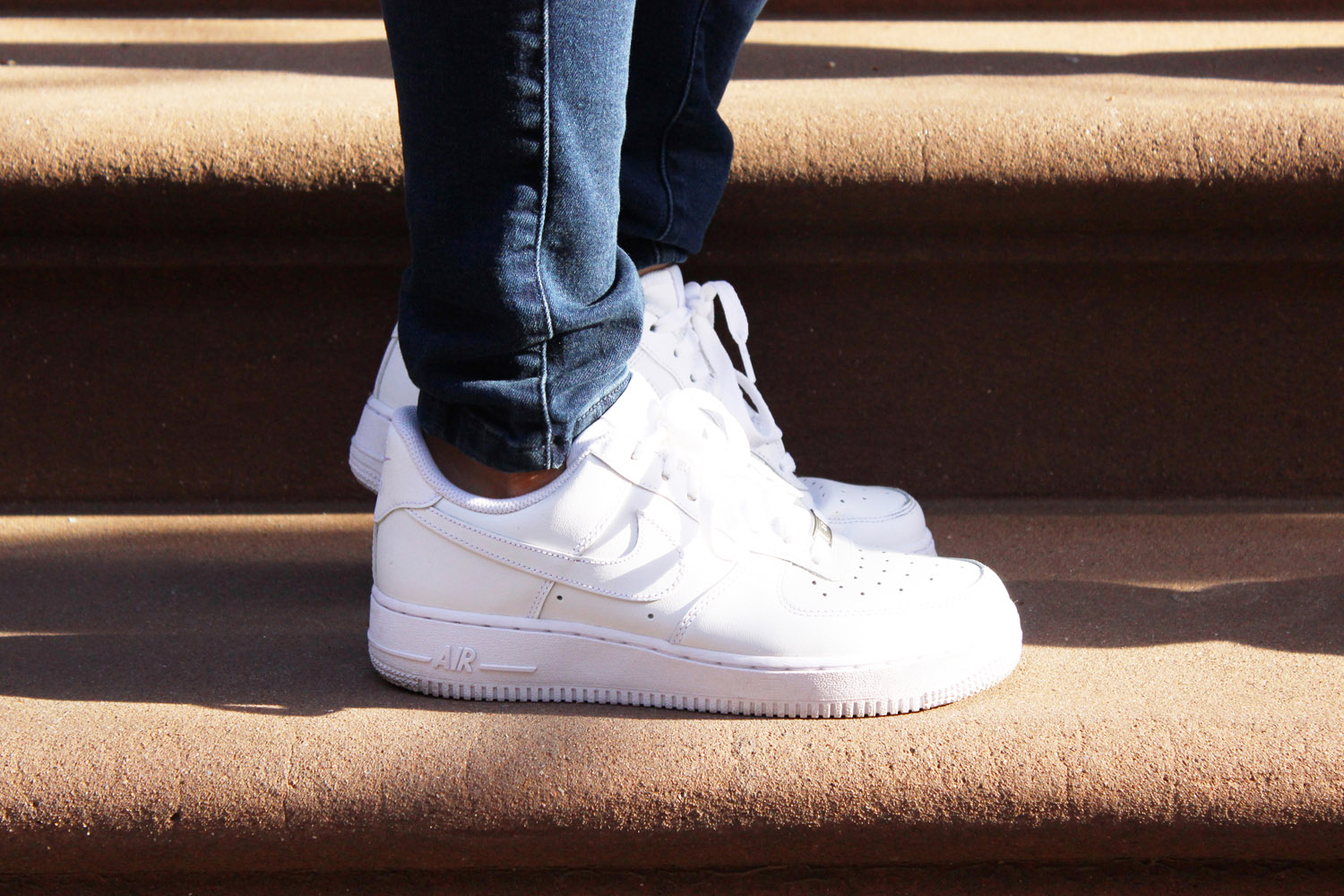 ---
Wenn ihr mir auf Instagram und Facebook folgt, habt ihr schon in den letzten Monaten von einer unglaublichen Reise erfahren. Eine Reise, die ich mit einer Freundin als glückliche Gewinner eines Fotowettbewerbs nun vor einer Woche antreten durfte. Fashionchick.de hat uns auf einen Citytrip nach New York City geschickt! Ja, so wie ihr das bestimmt auch kaum glauben könnt, ging und geht es mir noch heute … Ein so wunderbares Glücksgefühl, das mir die Tränen nur so kullerten!! Vor einer Woche ging es für uns mit dem Flieger gen Westen. Das erste Mal, das meine Füße amerikanischen Boden betreten haben. Und ich sage es euch schon vorab: es war bei dem nebligen und sehr düsteren Wetter zwar keine Liebe auf den ersten, dafür aber eine tiefe wunderschöne Liebe auf den zweiten Blick!
New York, New York
Was ich erlebt habe, erfahrt ihr in den nächsten Tagen mit vielen Bildern auf meinem Blog! Heute gibt als Vorgeschmack schon einmal einen Look aus dem Greenwich Village, New York, von dort aus, wo zahlreiche Geschichten aus dem New Yorker Modehimmel ihren Anfang nahmen: Carrie Bradshaw's Stairway to Heaven, die Treppe vor dem Haus von Carrie Bradshaw aus meiner Lieblingsserie Sex and the City!
Carrie Bradshaw's Stairway To Heaven
Na gut, eigentlich eine Treppe weiter, weil das Licht dort einfach toll war. Die Atmosphäre der berühmten Großstadthäuser ist dort aber nicht minder schön festgehalten. Meine weißen Nike Air Force 1 waren in den Tagen meine ständigen und lässig bequemen, treuen Begleiter. Viel Spaß mit dem Frühlingslook und habt einen sonnigen Tag!
---
Nike: Air Force 1 Sneaker | Zara: Striped Blouse, Jeans | H&M: Rings, Bracelet | Mali, West Africa: Golden Bracelet