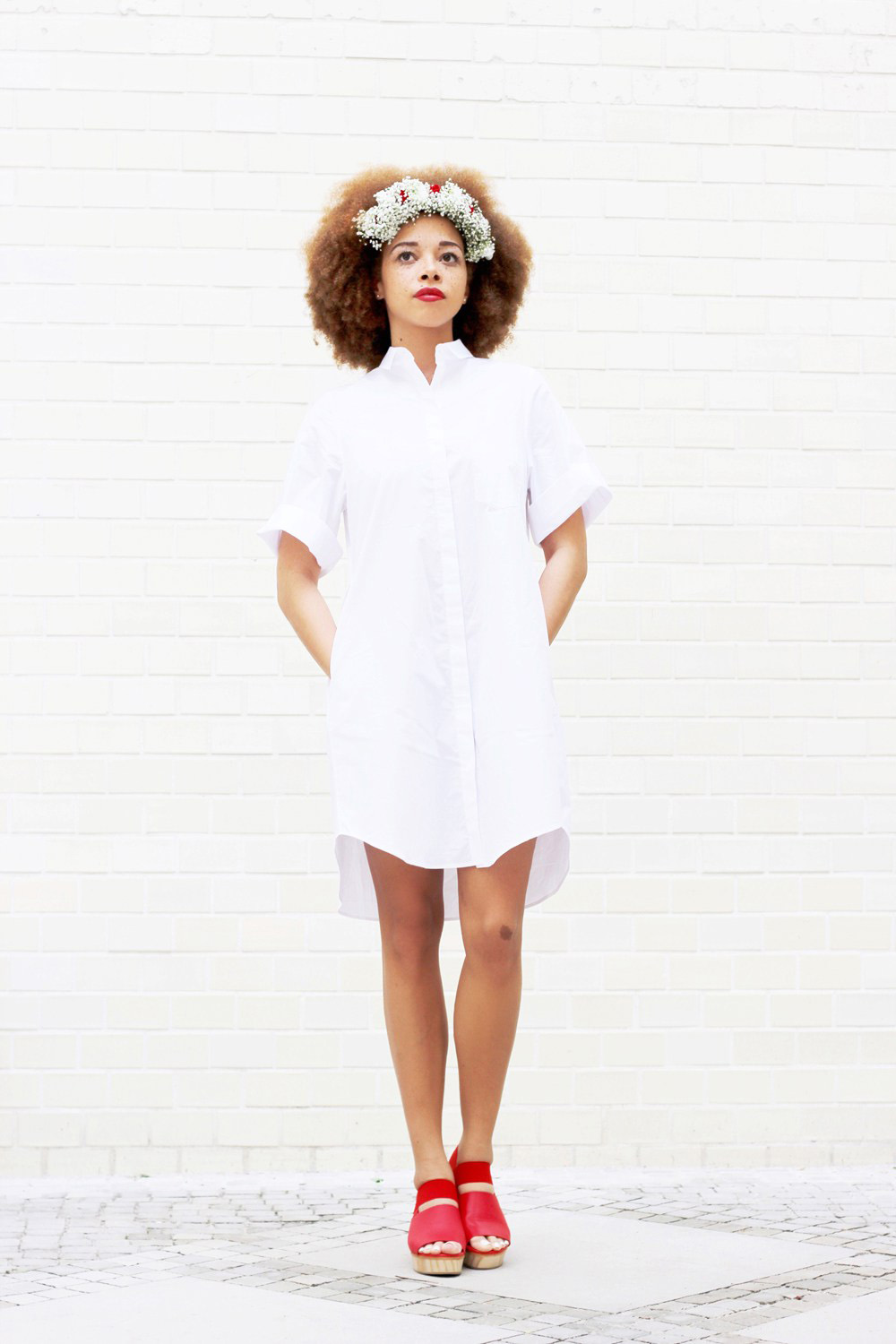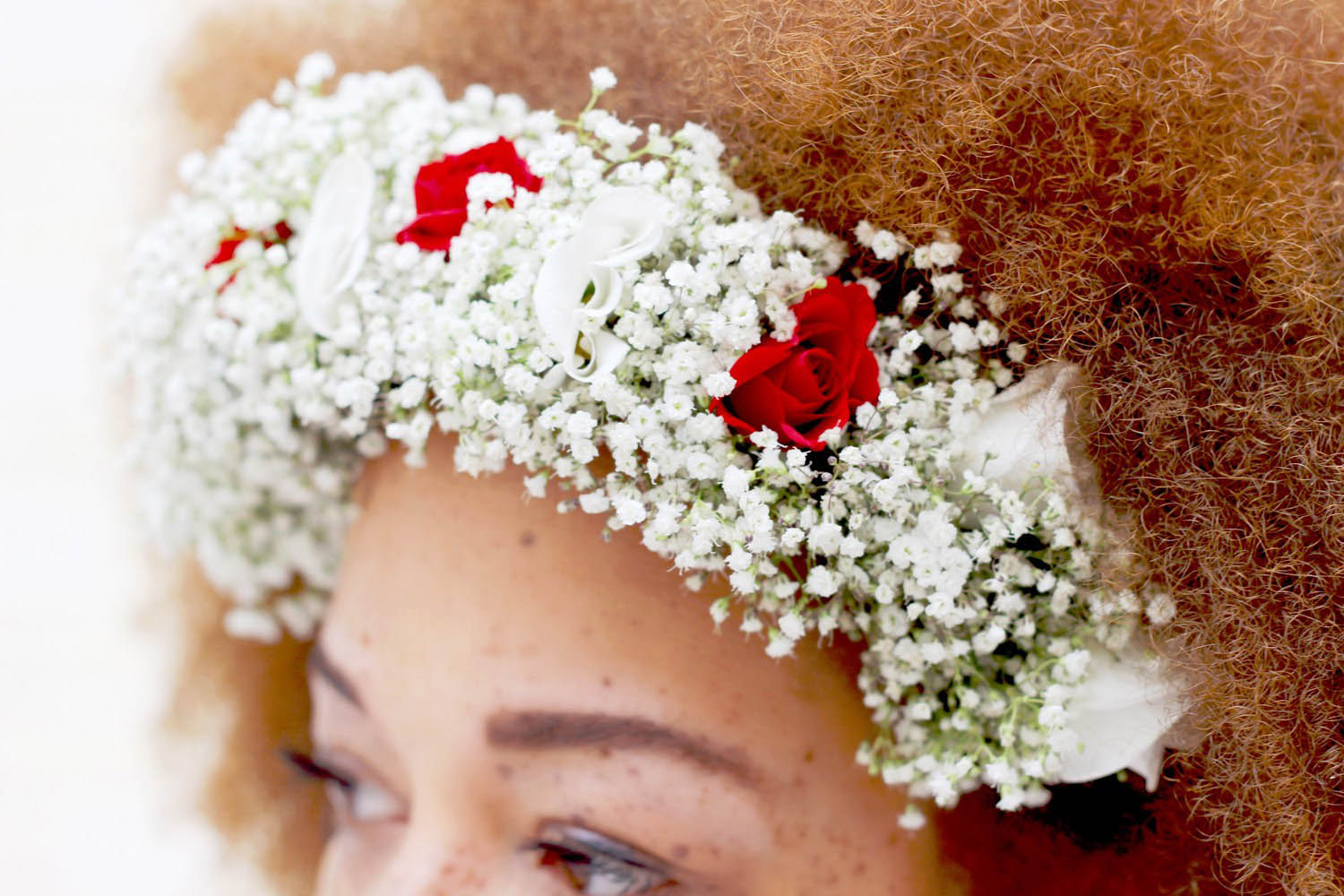 ---
Inspiriert. Die letzten Tage in der Hauptstadt während der Mercedes-Benz Fashion Week Berlin waren hektisch und doch sehr entspannend. Ein Widerspruch? Eigentlich ja, und doch irgendwie wieder nicht. Denn ich durfte genau das machen, was mir am meisten Spaß macht. Mode bewundern. Menschen treffen. Von Ort zu Ort reisen (und manchmal auch rennen). Was ich erlebt habe, möchte ich die nächste Woche über mit euch teilen.
Red & White Floral Wreath
Beginnen wir mit einem Look, dessen einfaches Accessoire ich in der HashMAG Blogger Lounge selbst geflochten habe. Mit dem Blumenkranz im Haar fühlte ich mich ein bisschen wie Madonna. Accessoires trage ich wenig. Ich mag es lieber, mich frei zu fühlen. Aber der Kranz aus weißen und roten Blüten von Miflora gefiel mir spontan dazu, weshalb ich das gleich für euch festhalten wollte. Liebe. Unschuld. Frieden. Sei es, dass sie im späten 19. Jahrhundert zu Queen Victoria von England's Zeiten gern getragen wurden, sei es, dass sie in den 60ern zum Symbol der Blumenkinder-Generation wurden, Blumen bleiben einfach immer modern. Das sind sie auch diesen Frühling-Sommer 2015 wieder.
---
(Engl.)
Inspired. I was very busy the last days during Mercedes-Benz Fashion Week Berlin. I didn't get a lot of sleep, but surprisingly, these days were so relaxing as well. You don't believe me? But, yes, it is true. It was a pure pleasure for me to do what I love: admiring fashion and style, meeting people and traveling around – sometimes also running from one location to the other. I would like to share my experiences with you guys the next days.
Miflora Floral Wreath
First to start with a look that stands out due to its accessory: the floral wreath which reminded me a bit of Madonna. I am not used to wearing accessories as I mostly prefer to feel free during the day. But I spontaneously fell in love with the Miflora floral wreath consisting of white and red blossoms. I braided the wreath myself at the HashMAG blogger lounge and I didn't want to hold it back from you guys. Love. Innocence. Peace. In Europe, the floral wreath was worn during the reign of Queen Victoria in the late 19th century, in the 1960s the flower power kids loved this type of natural accessory. Flowers are always in fashion – why not this spring summer 2015 again!
---
Cos: T-Shirt Blouse, Plateau Shoes | Miflora: Floral Wreath
Photographs shot by Theresa