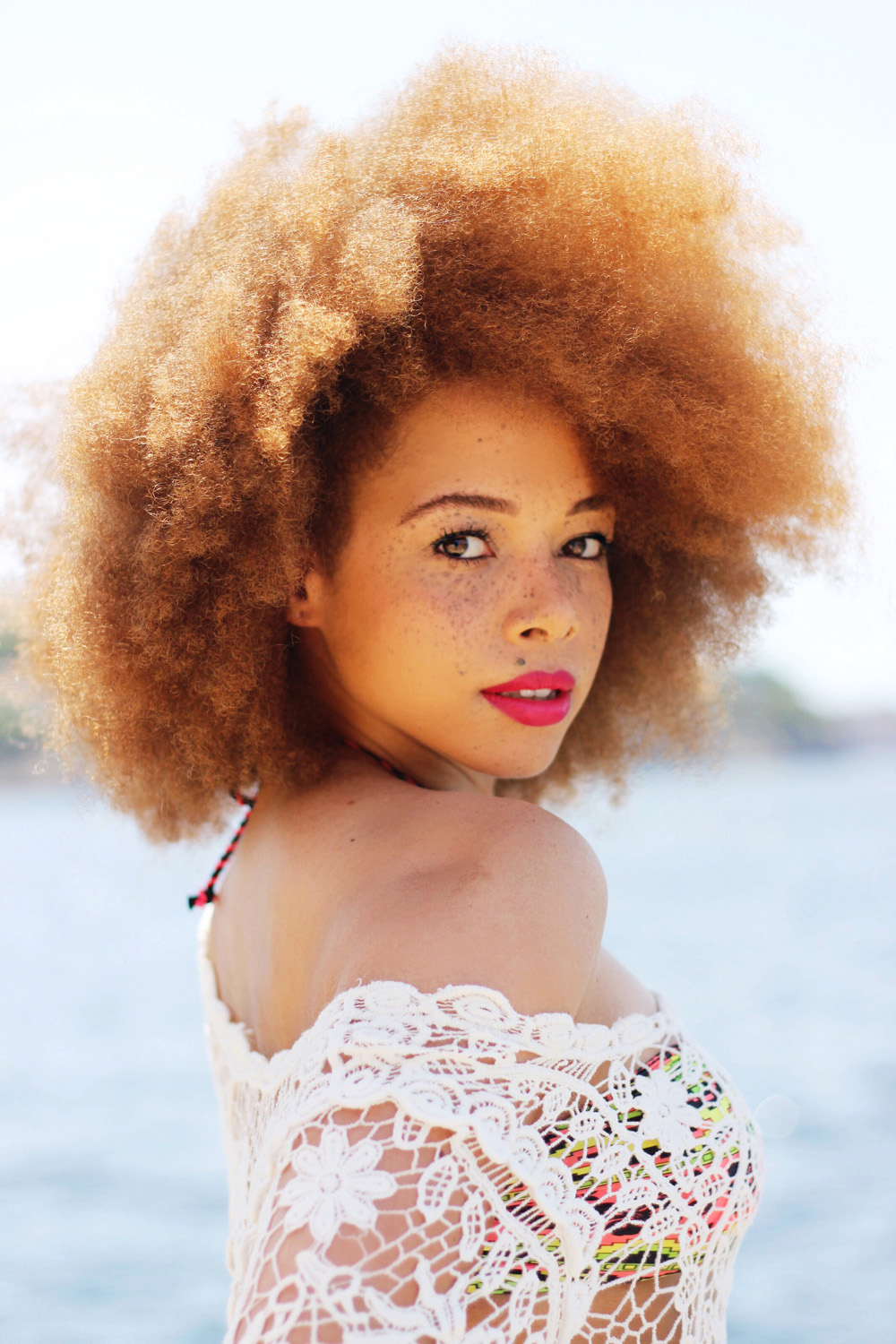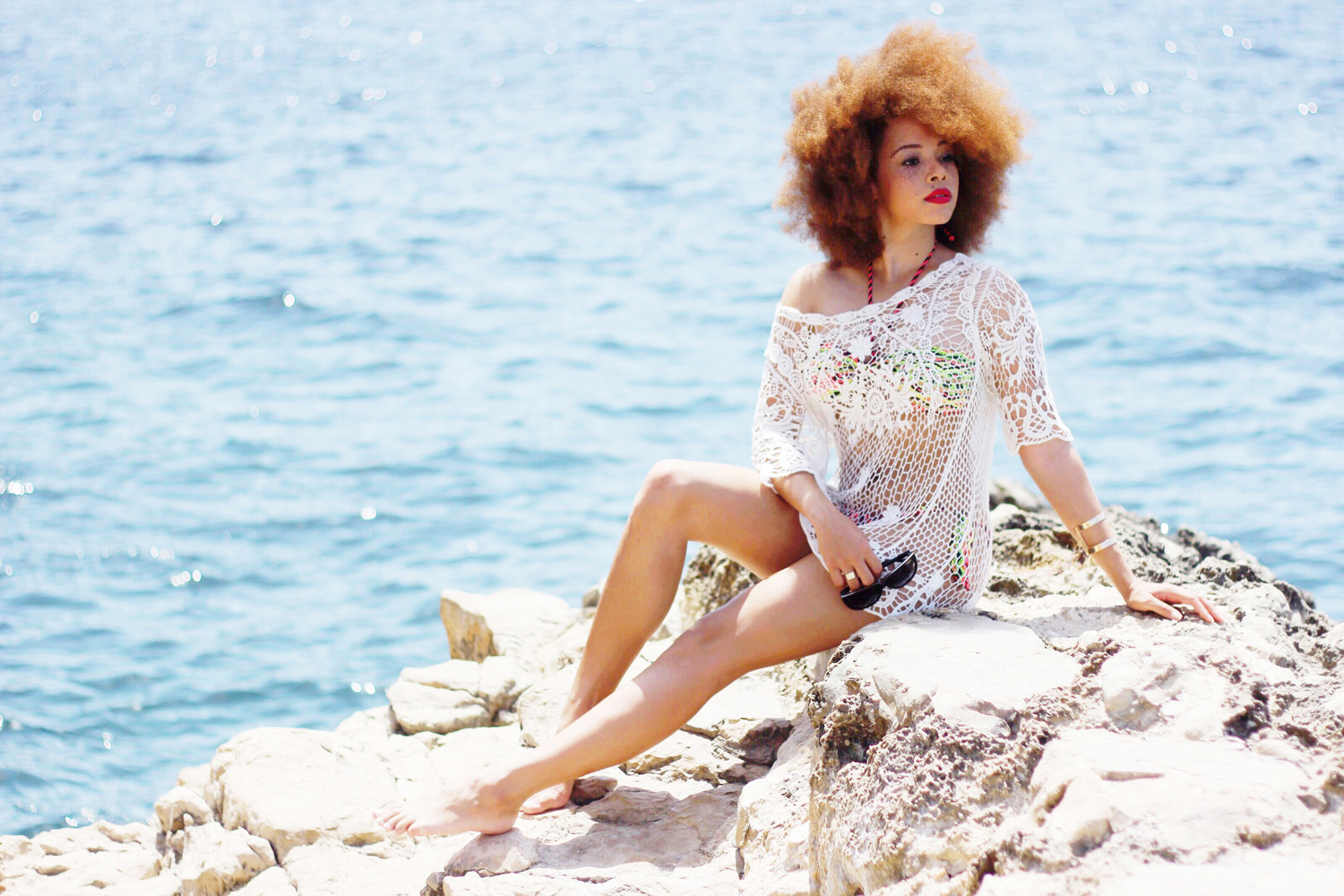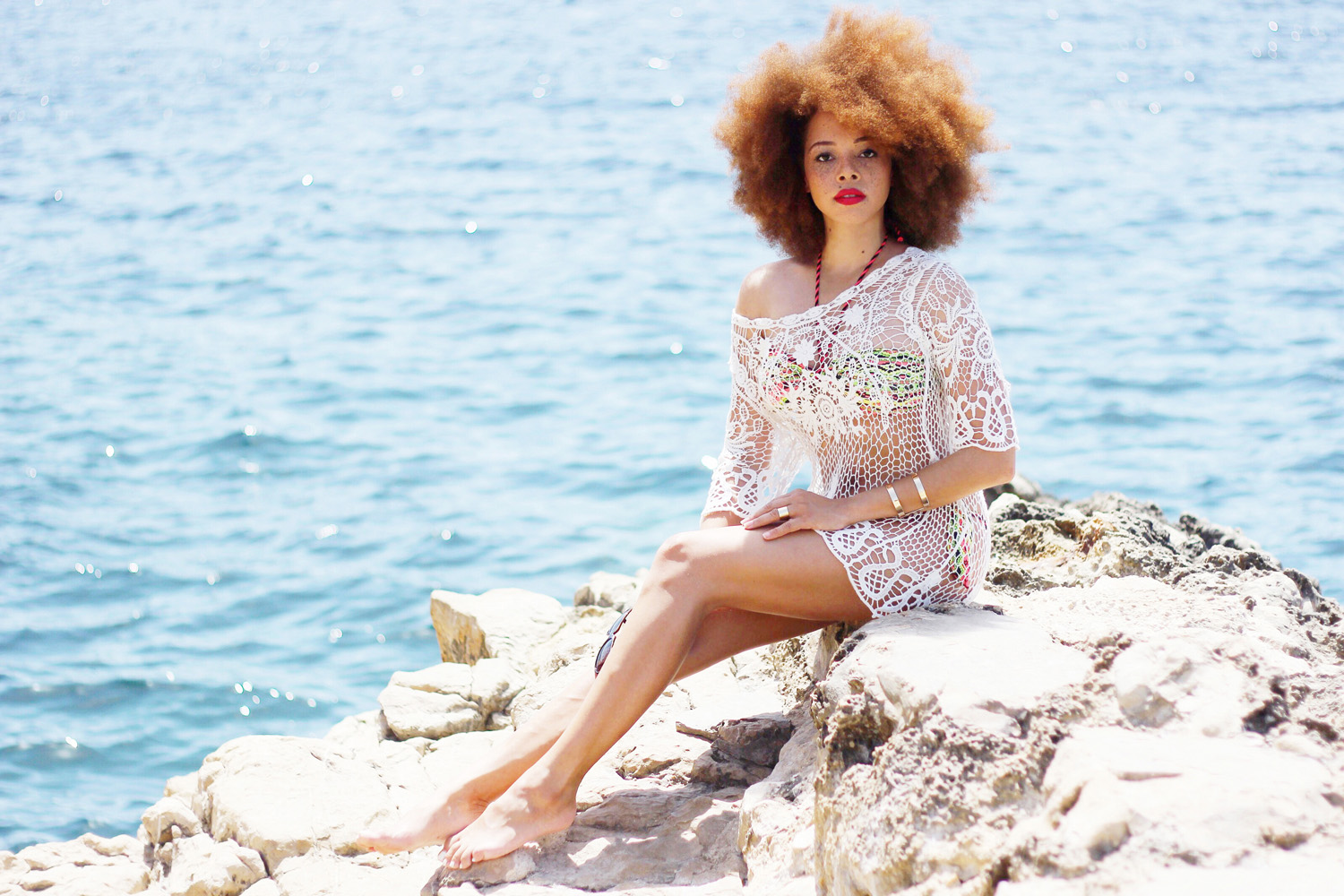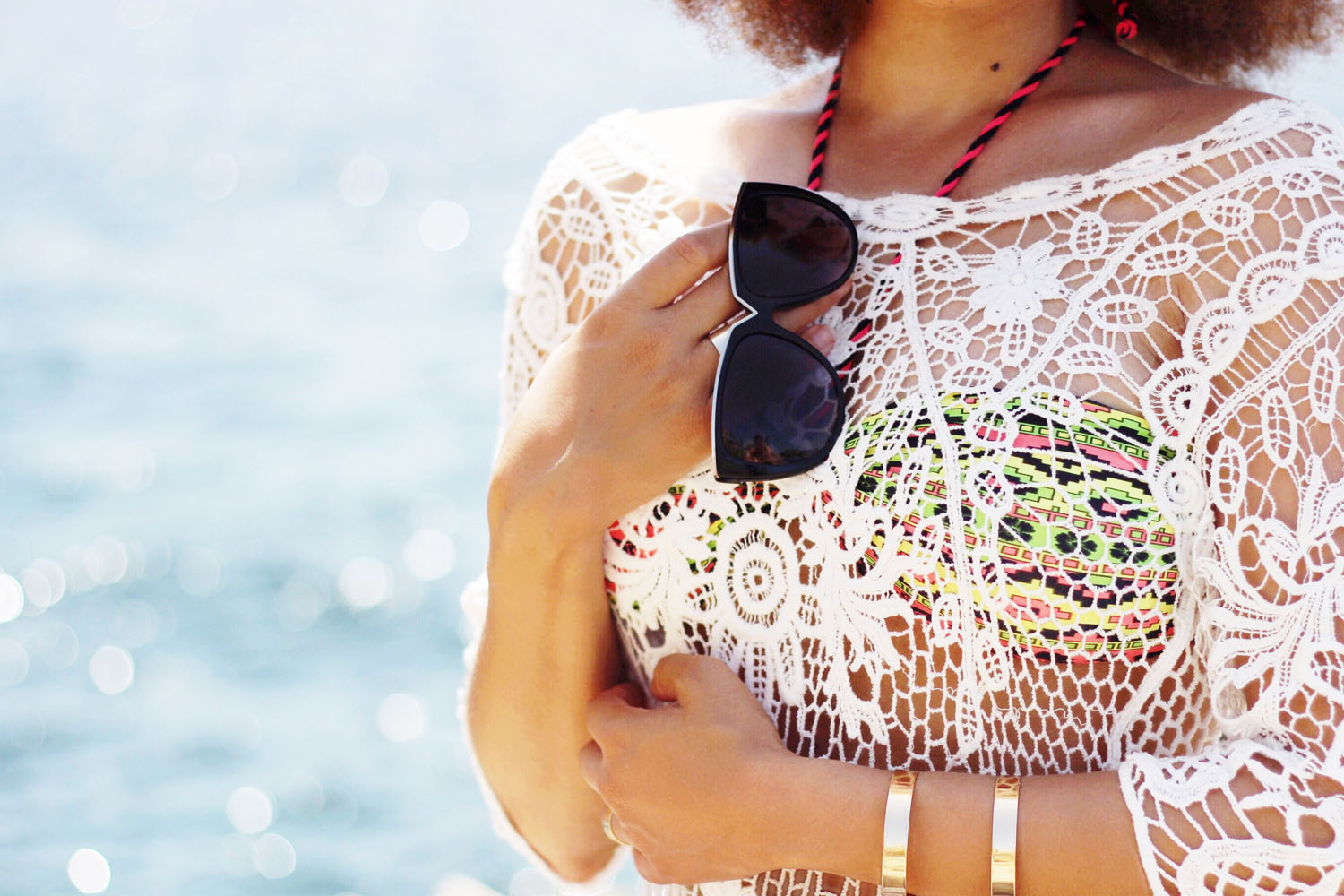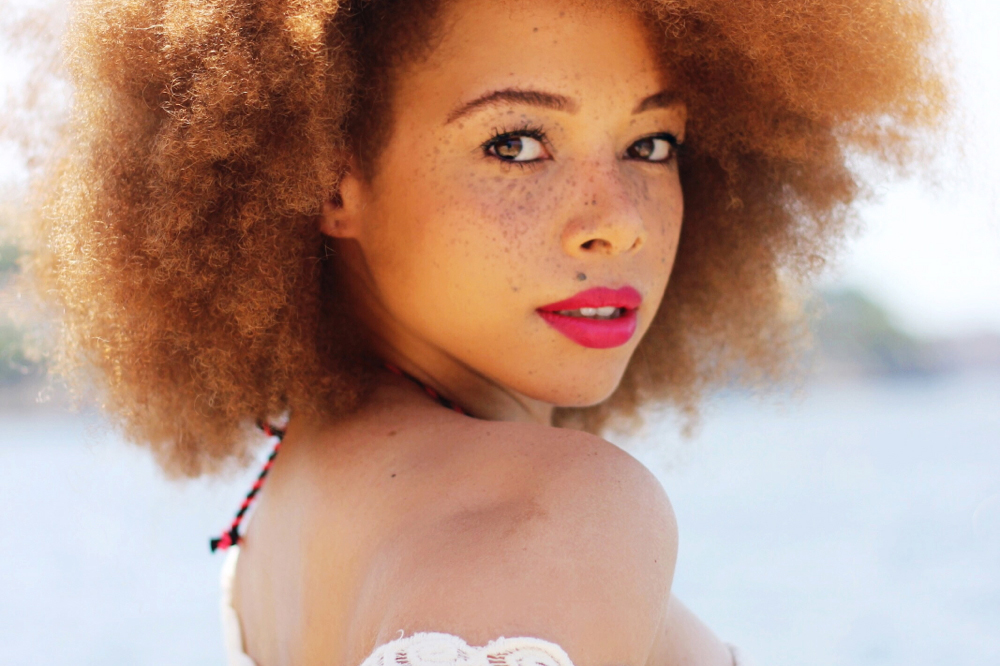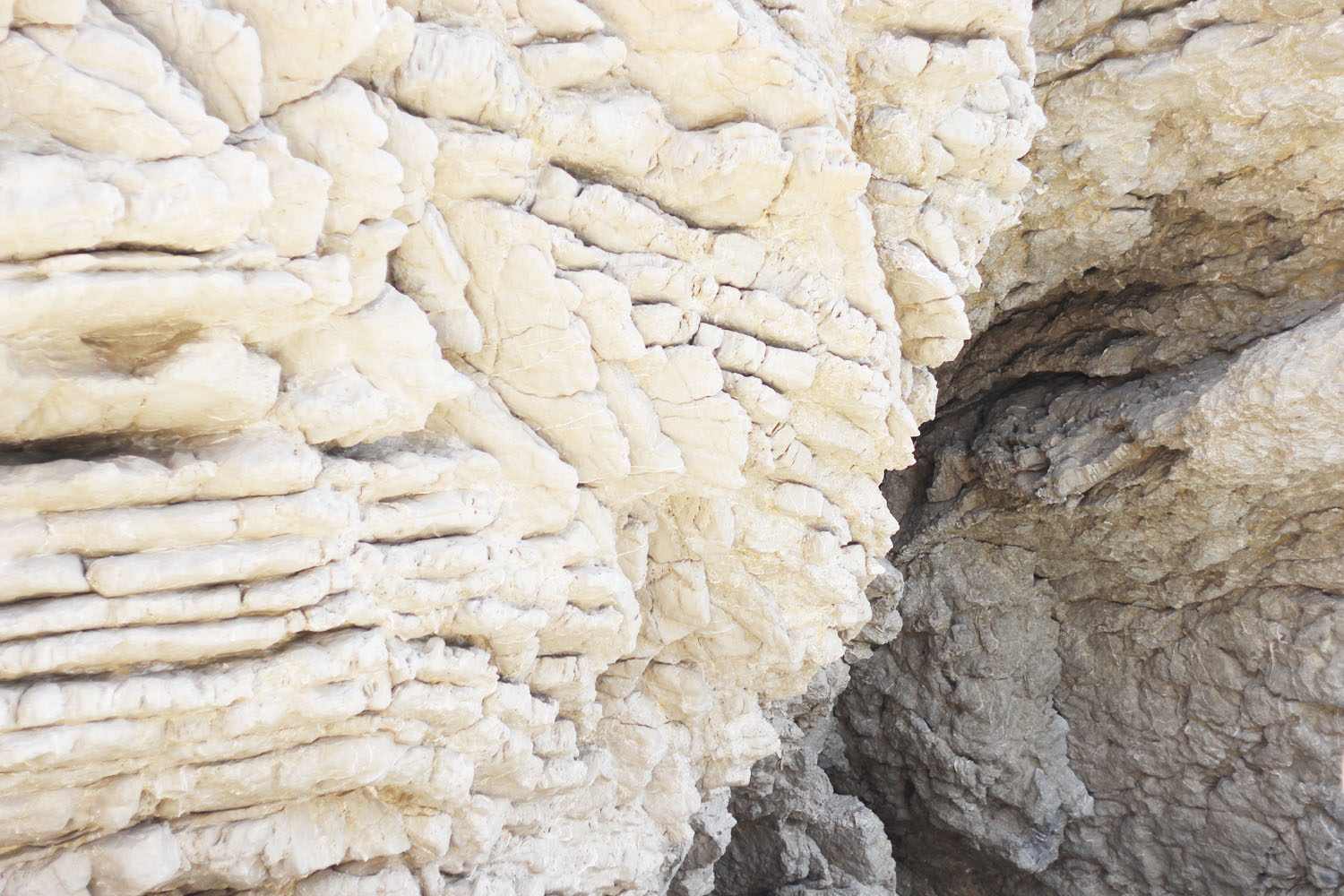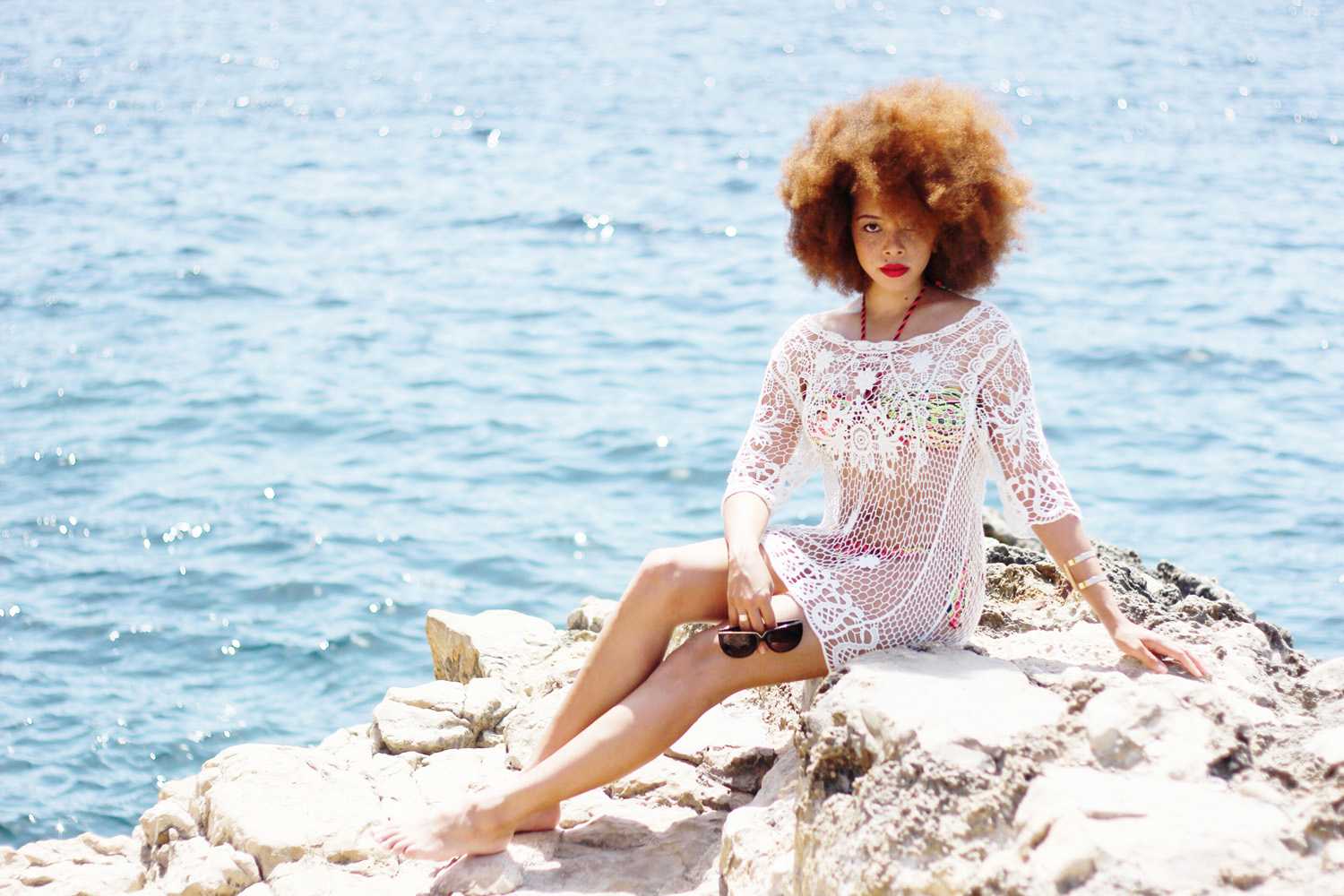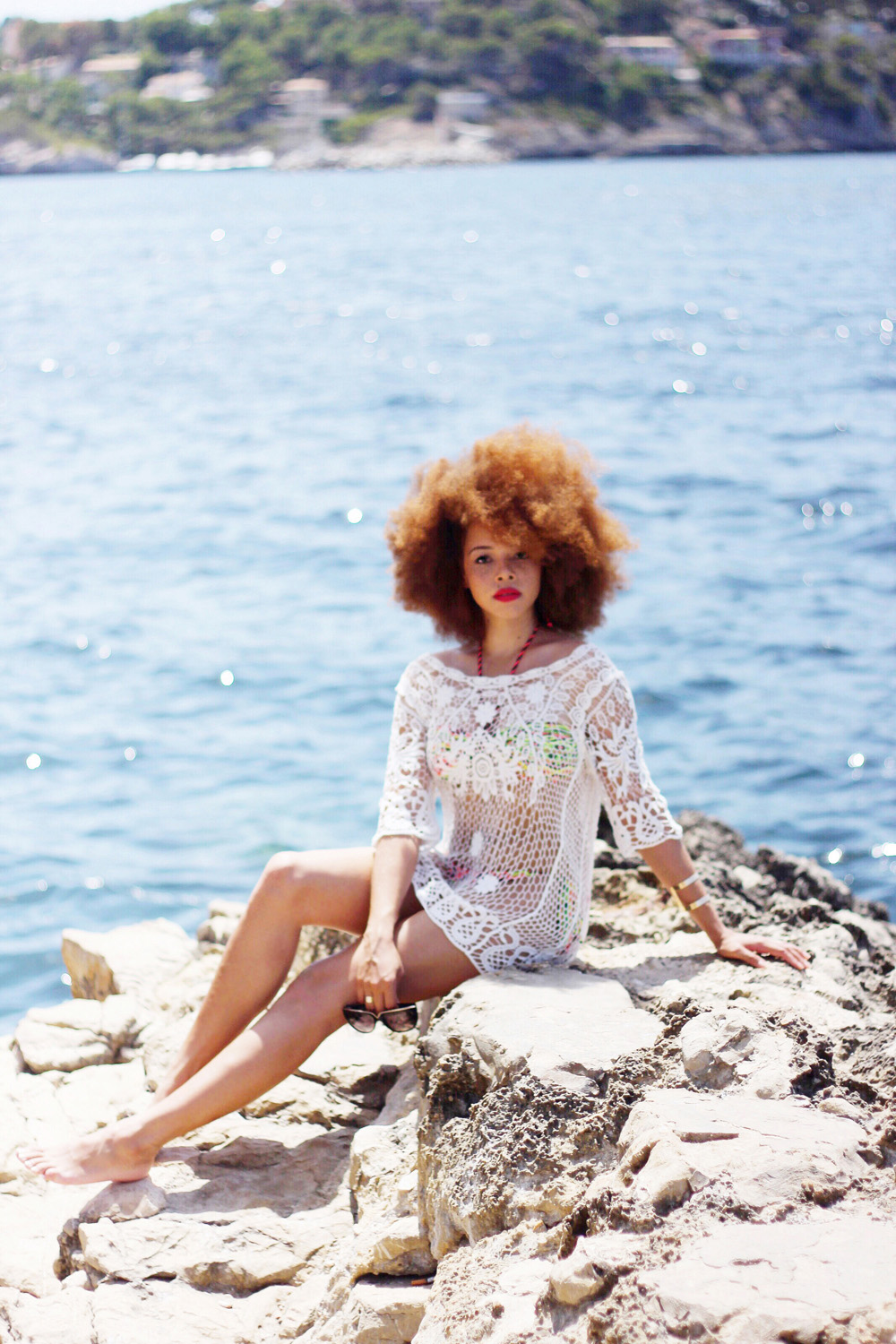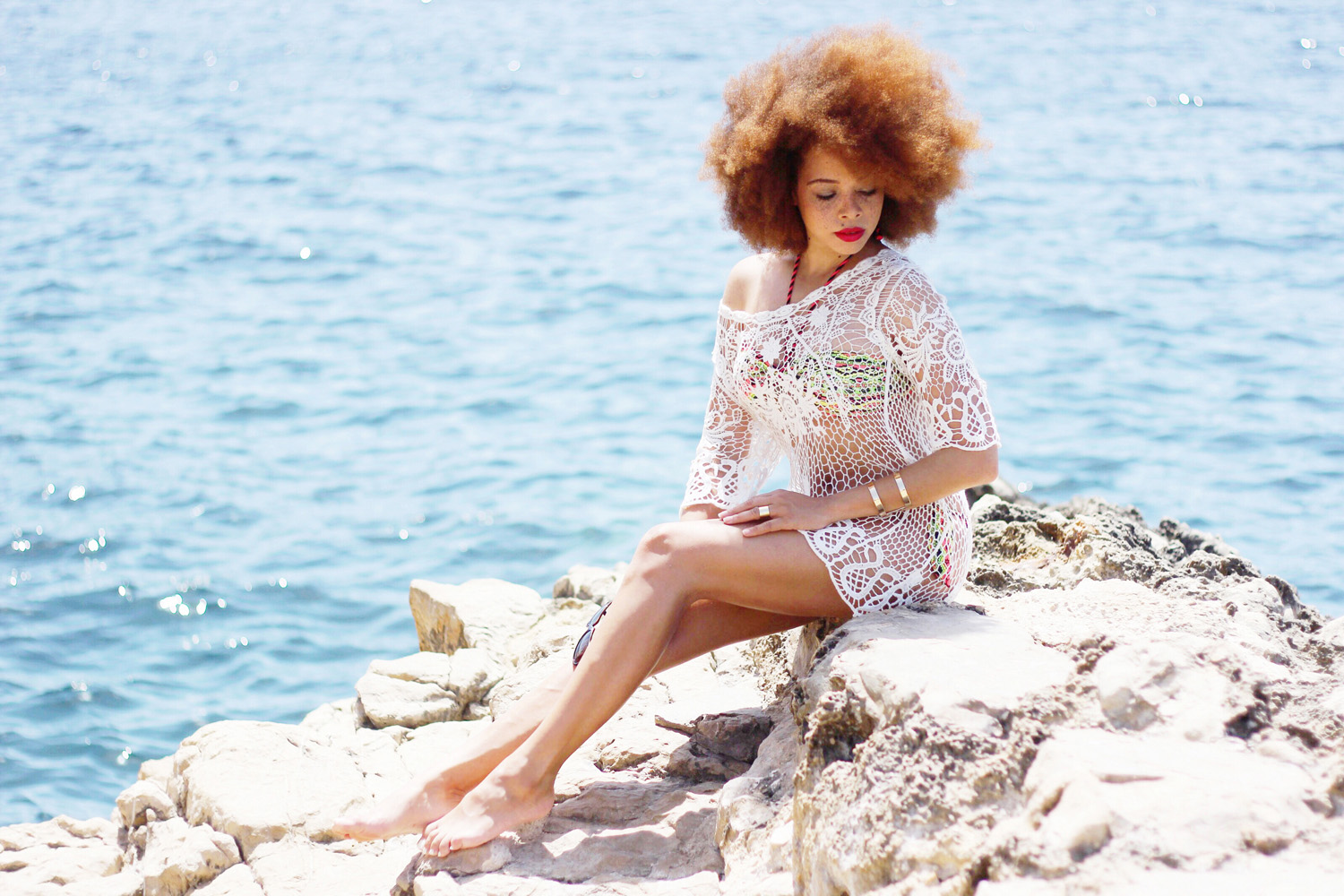 ---
Eine malerische Bucht, blaues Wasser, rote Blumen am Wegrand … und ein magischer Ausblick auf das weite Meer. Das ist Santa Ponça, wie ich es kennen und lieben gelernt habe. Bekannt ist einer meiner Lieblingsorte auf Mallorca für die Schlacht im 13. Jahrhundert unter Jaume I. von Aragón, der die Insel in der Nähe des heutigen Yachthafens von den Mauren zurückeroberte. Aus meiner kurzen prüfungsbedingten Sommerpause kehre ich für euch mit einem Strandlook zurück.
Brazilian Print Bikini
Auf Mallorca habe ich das weiße Häkelkleid sehr gerne zu dem brasilianisch-afrikanisch gemusterten Bikini am Strand getragen. Ich habe den Bikini in einem Laden im Ort gesehen und fand er passt perfekt zu meinen Afrolocken und Sommersprossen. In den letzten Tage hat bei uns in München die Wies'n begonnen und es hieß wieder O'Zapft Is'! Nur leider die Sonne ist bisher noch fast ausgeblieben. Ich hoffe, ich kann mit meinem Look wieder ein paar Sommergefühle in euch wecken! Habt einen tollen Tag!
---
(Engl.)
Picturesque bay, blue water and red flowers by the wayside … and a magical sea view. That is Santa Ponça, my love, known for the battle of Jaume I. of Aragón who reconquered the island of Mallorca by the Moors in the 13th century. After my short exam break I am now back with a beach look for you guys.
Bikini Girl With Afro Red Curls And Freckles
I loved the crochet dress and the brazilian print bikini, that I found in one of the little shops on the island, and I was wearing them at the beach all the time. Seen in a local shop, I had to buy the bikini immediately. It seems to match just perfectly to my afro and freckles. The last days the Octoberfest has started in Munich. Here we say 'O'Zapft Is'! The sun didn't show up that much in our city this time, but I hope, I can bring back some summer feelings to you guys with this look! Have a nice day!
---
Valentino | Sunglasses, By me | Bikini, No Name | Crochet Dress