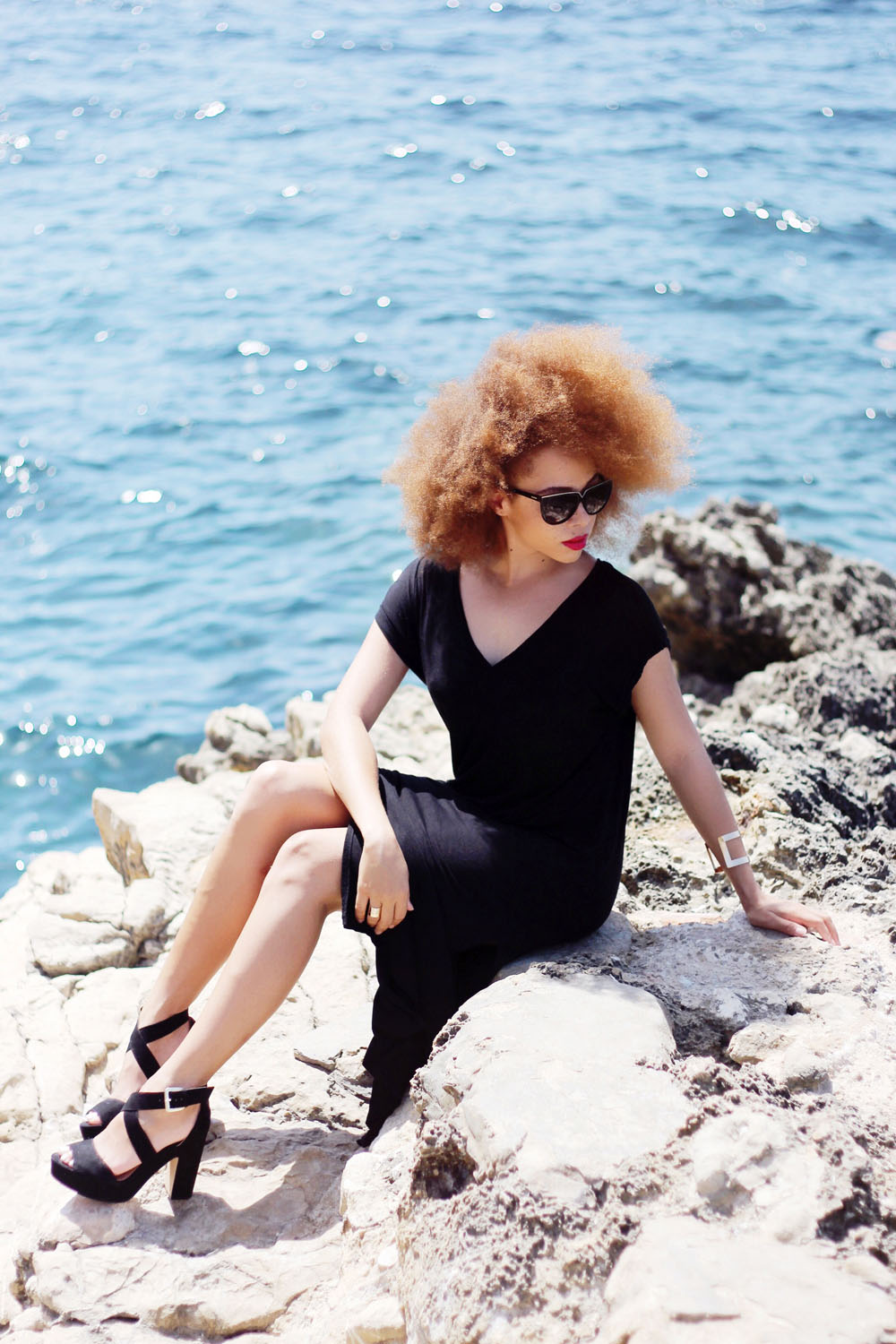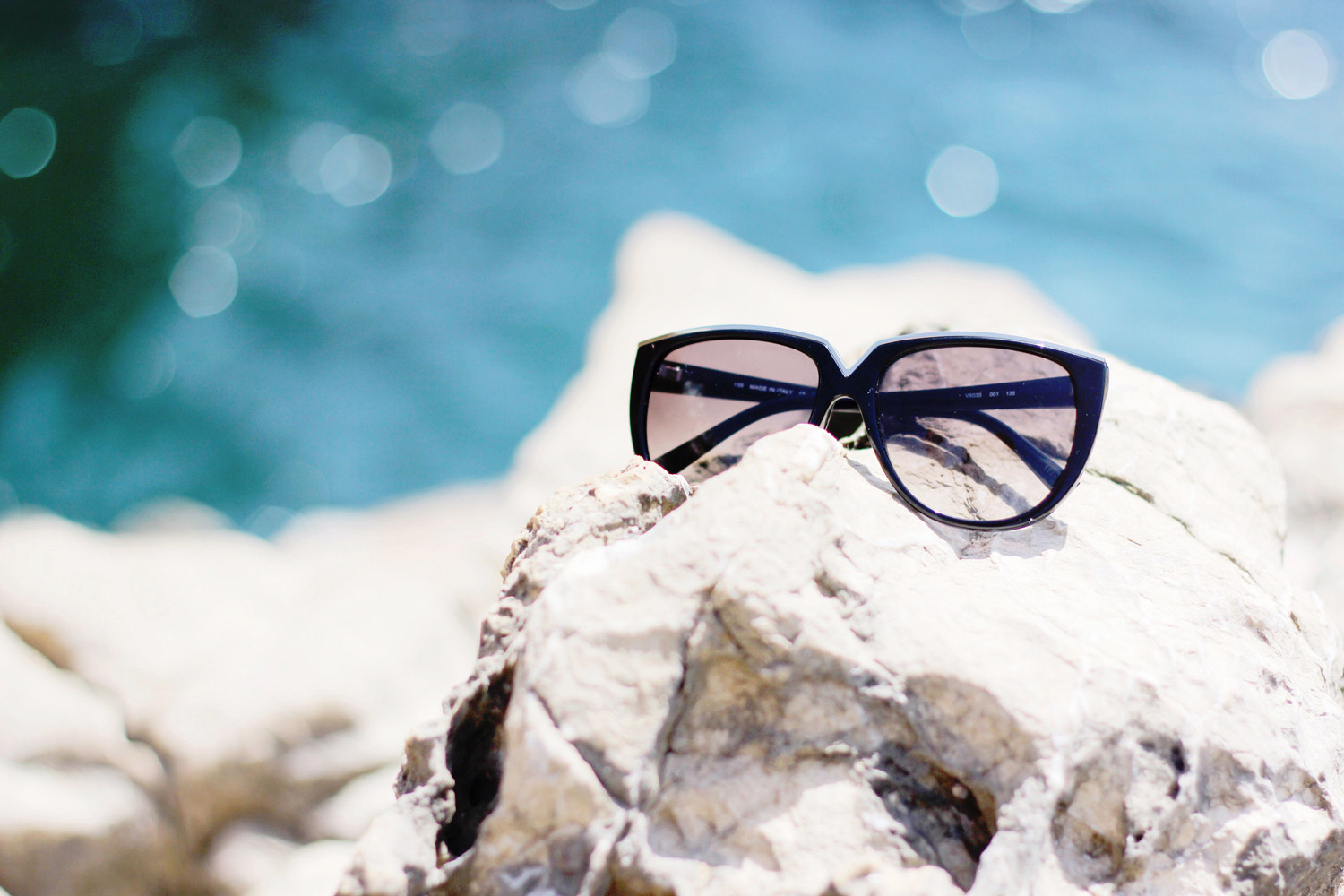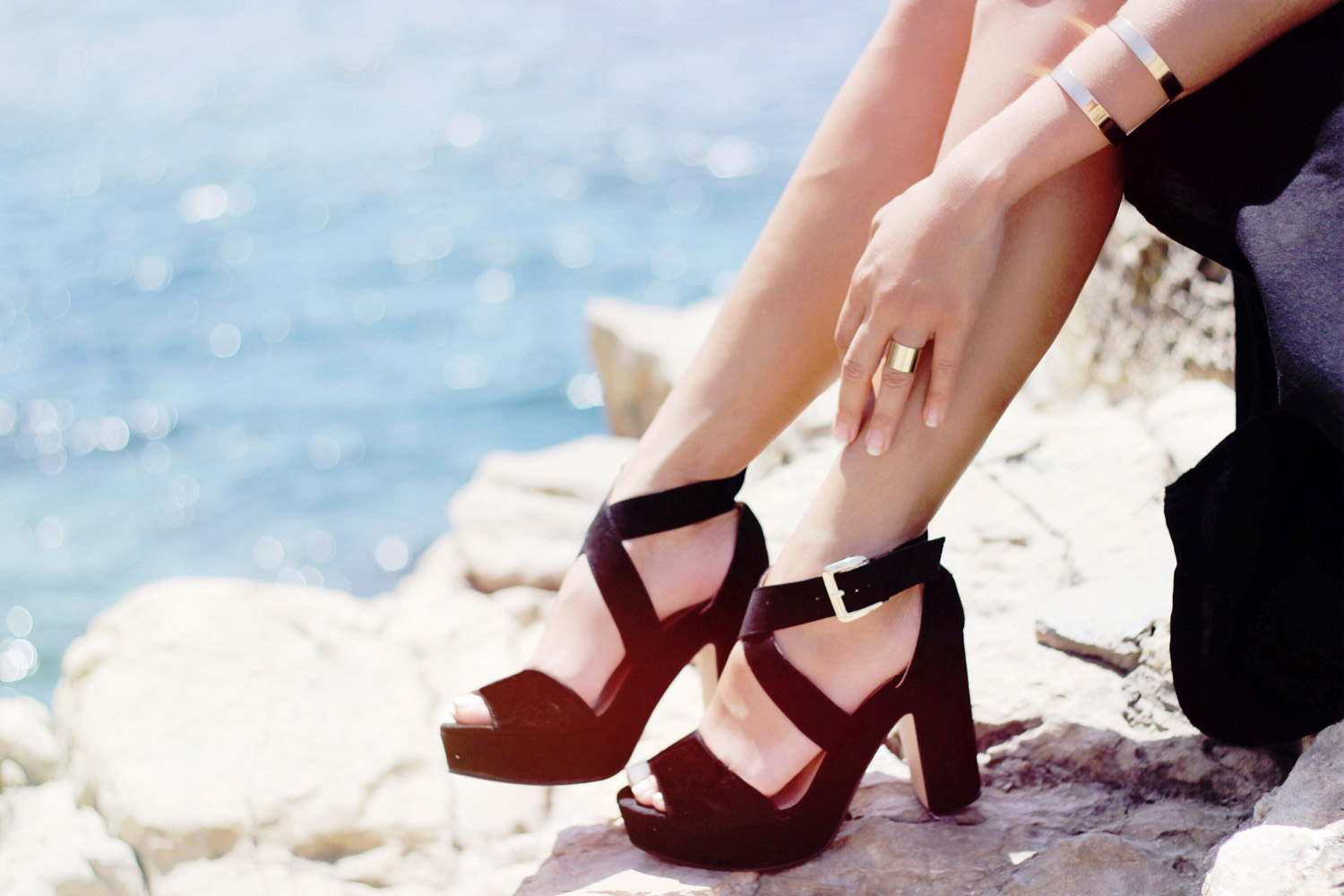 ---
Und hier kommt der zweite Look meines Sommertrips nach Mallorca! Für mich darf eine Sache eigentlich nie fehlen, solange die Sonnentage noch nicht vorbei sind: eine schützende Sonnenbrille! Deshalb war meine schwarze Valentino natürlich am Strand immer mit dabei. Dieser Sommer war einer der heißesten und man wusste gar nicht mehr, was man anziehen sollte, um nicht in der gleißenden Sonne zu vergehen.
Sonne, Sonne, Sonne!
Das luftige schwarze Maxi-Kleid war meine Rettung! Es weht leicht um die Beine wie eine kühle Brise. Es lässt sich aber auch in den kälteren Tage wie jetzt zu Jeans, Stiefeln und einer Lederjacke gut kombinieren. Die Plateau High Heels sind jetzt wieder aus den Siebzigern zurück auf den Laufstegen und versüßen uns die kommende Herbstsaison – also lasst uns gleich einsteigen!
---
(Engl.)
Here we go with the second look of my summer trip to Mallorca! When at the beach, of course, I can't miss one thing: protecting sunglasses! That's why I carry my black Valentino sunglasses always with me. Especially when I decide to spend a day at the beach. This summer was one of the hottest and you didn't quite know what to wear to cover against the burning sun.
Valentino Glasses
I loved wearing the light black maxi dress during the summer time. But it is still a good companion, when the leaves are now falling, as you can combine it with pants, boots and a leather jacket for example. Plateau high heels like the ones I am wearing here, are back again from the 70s and sweeten our fall season – let's step right into it!
---
Valentino | Sunglasses,  Zara | Maxi Dress, HM | Plateau High Heels, Bracelet, Rings