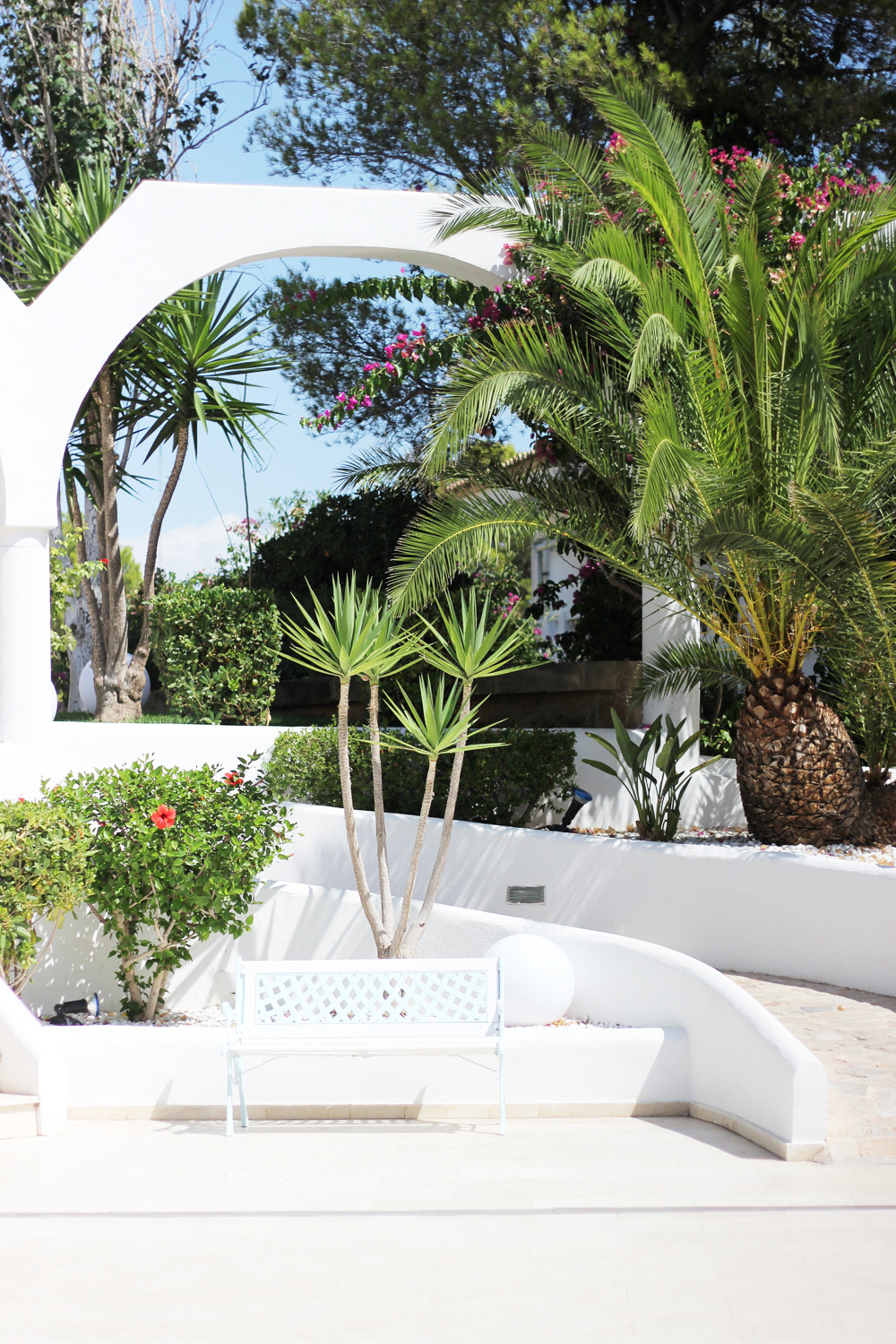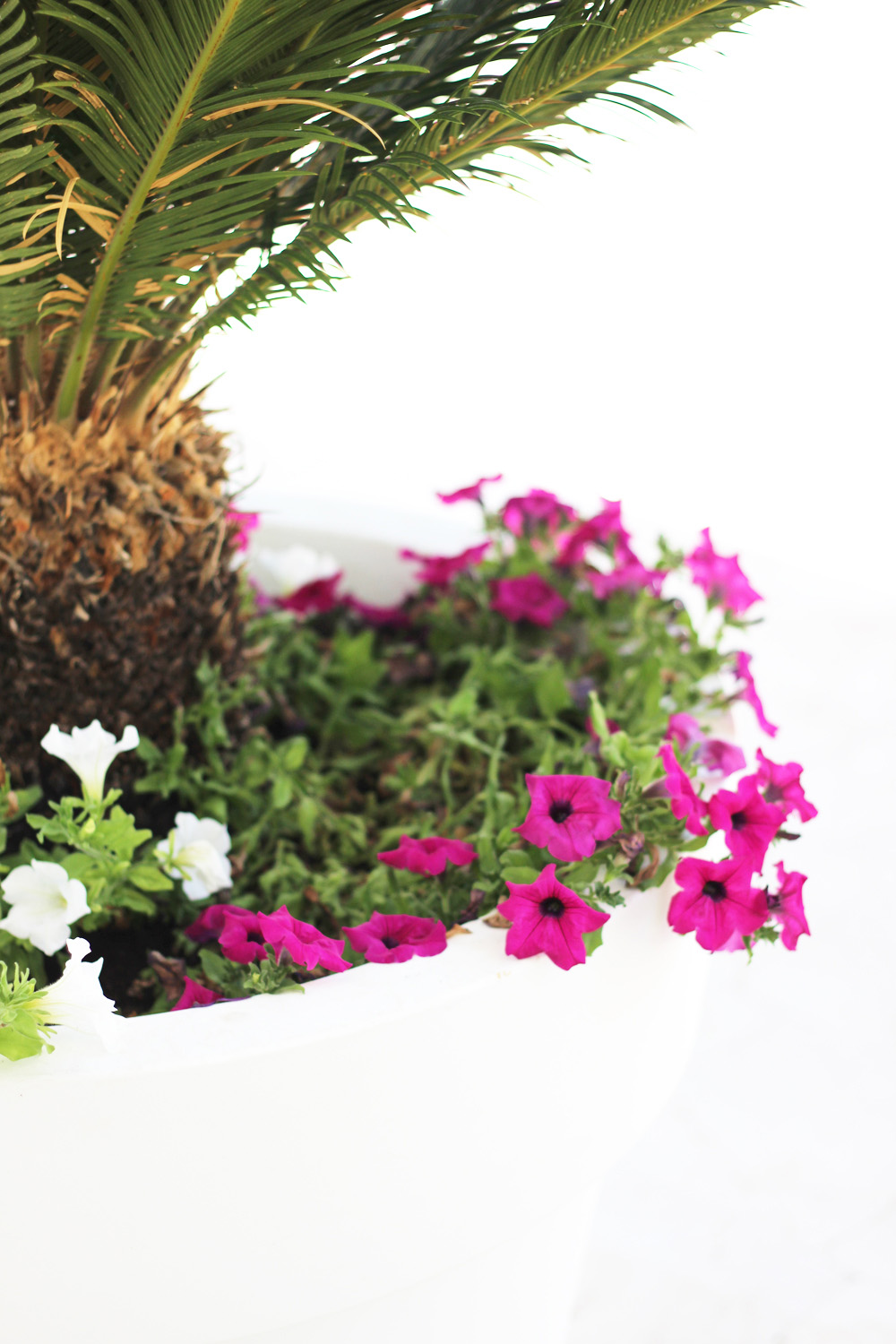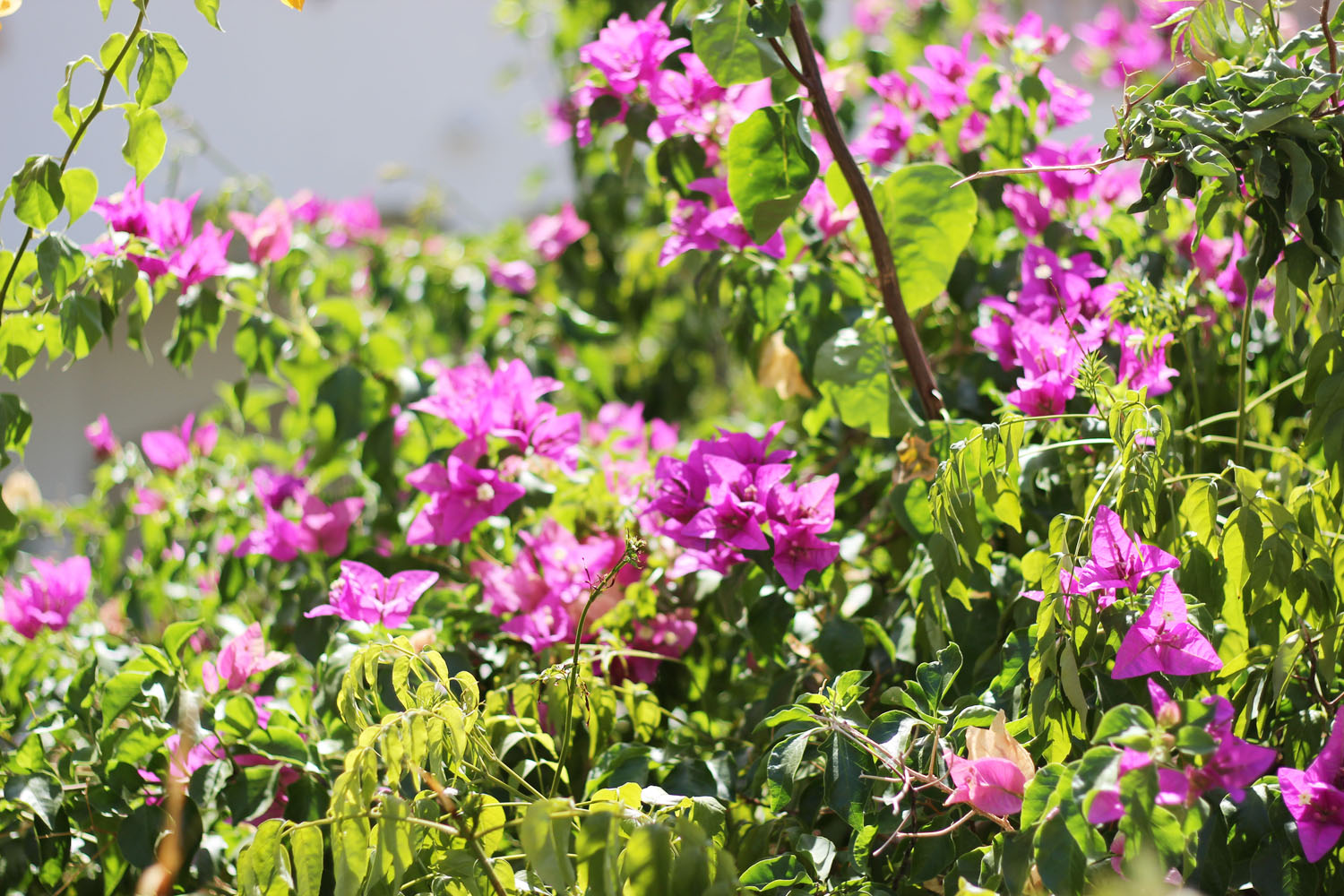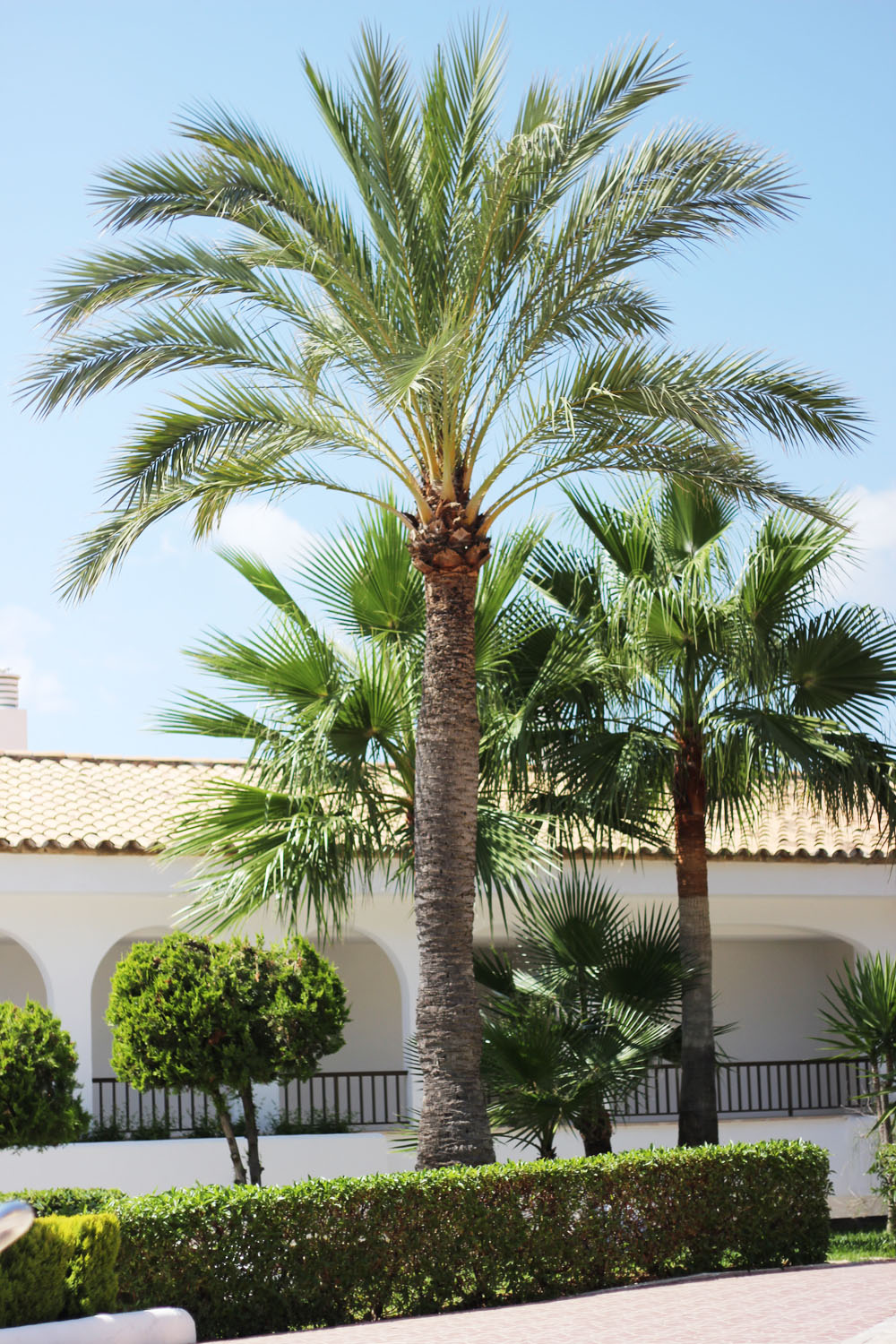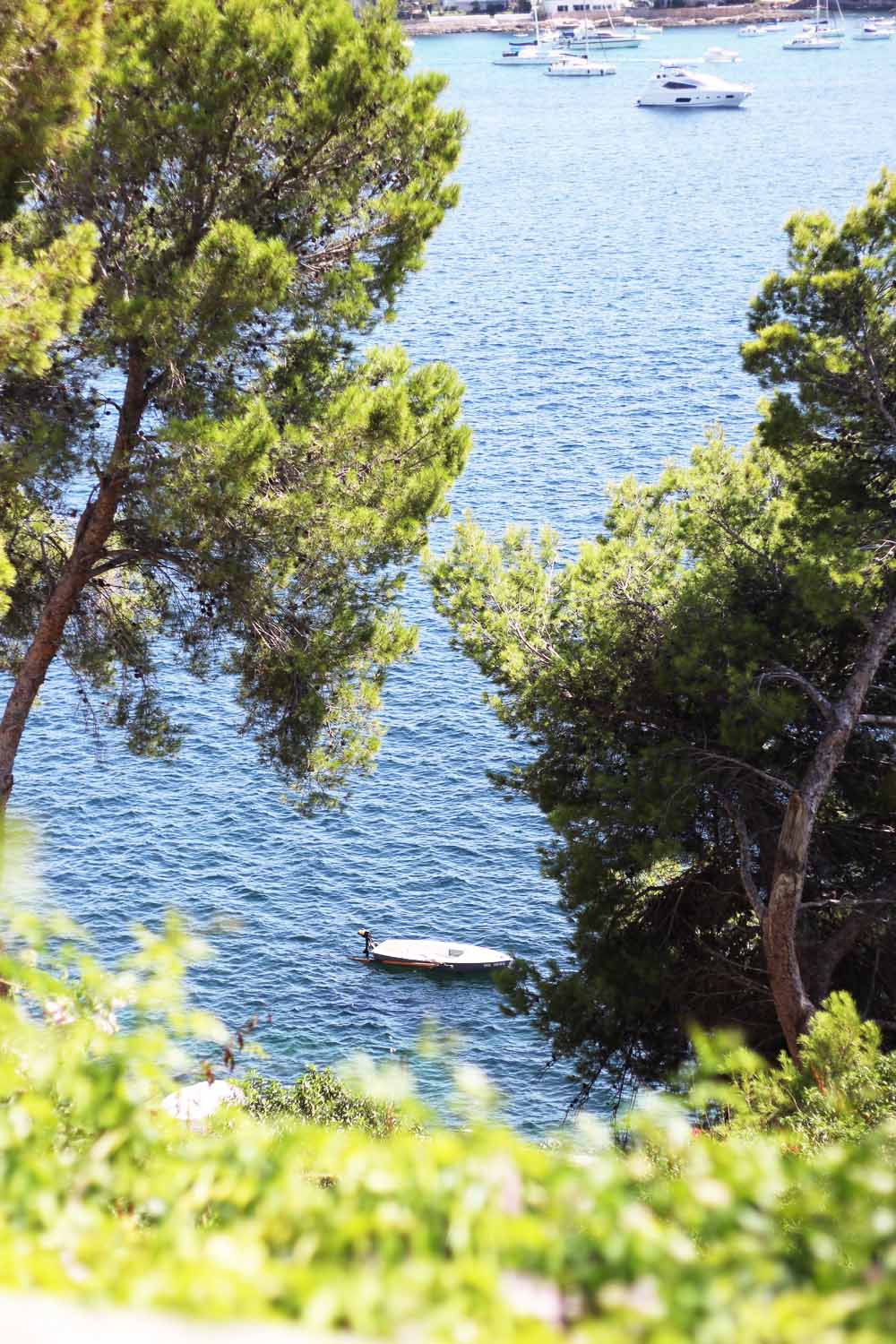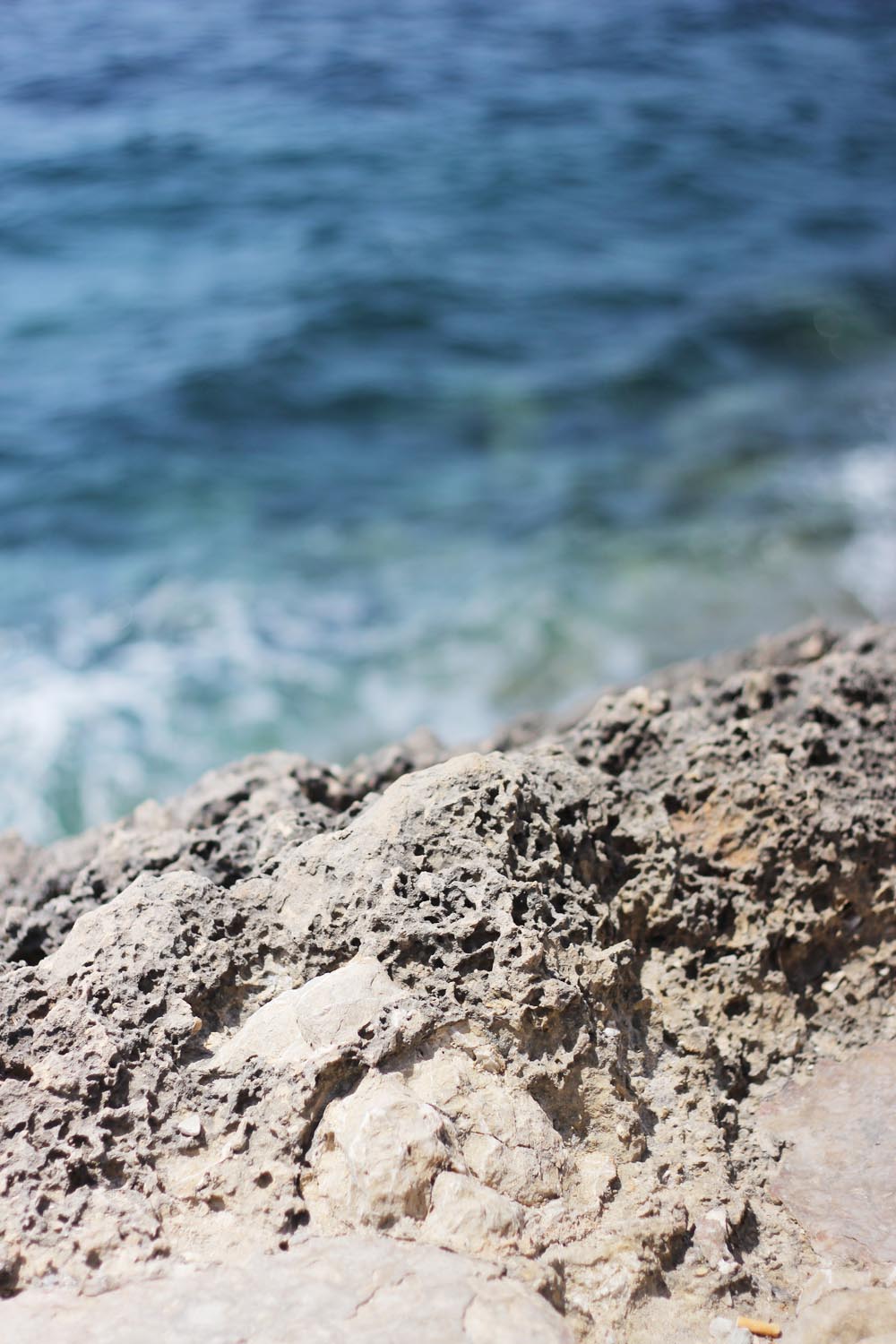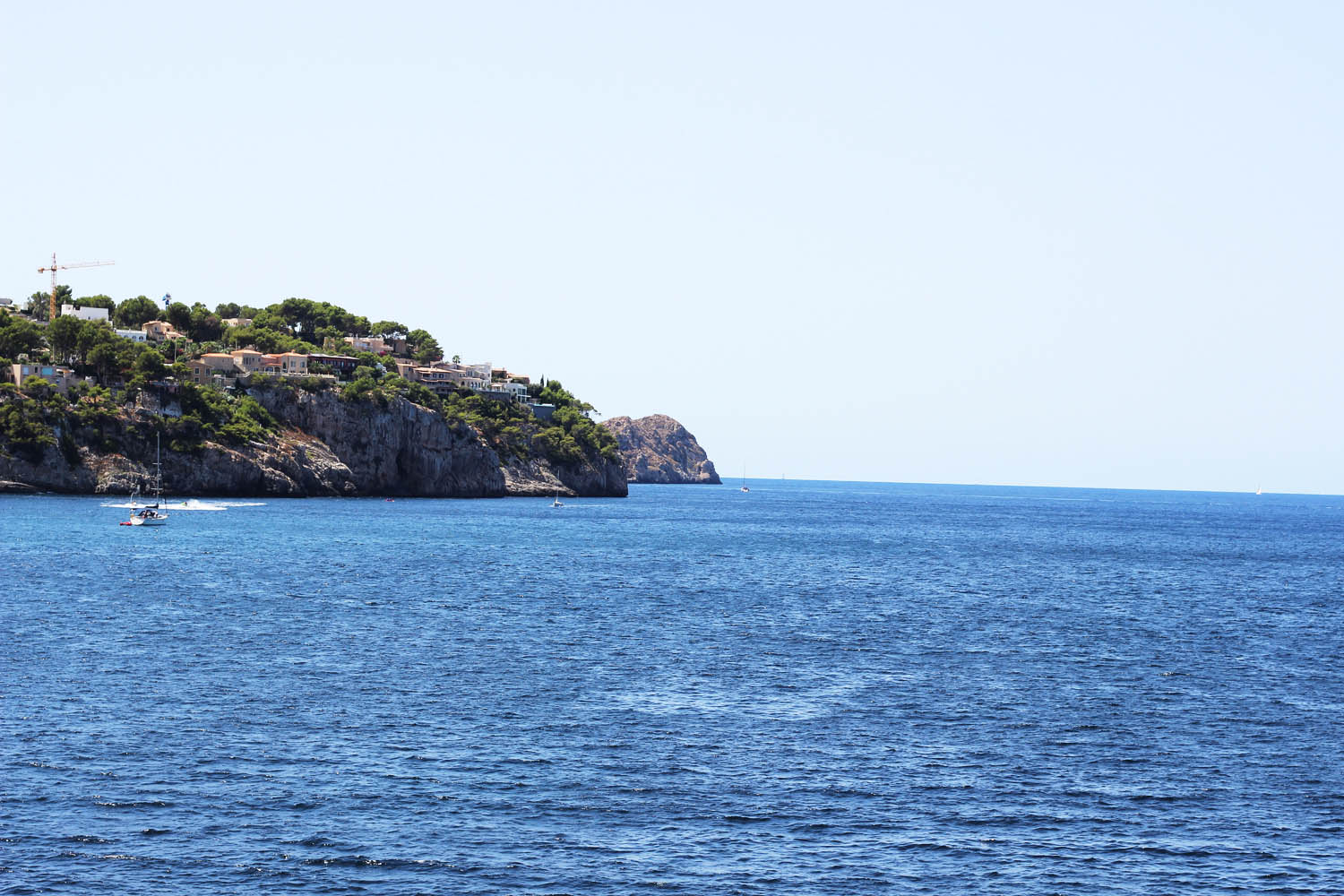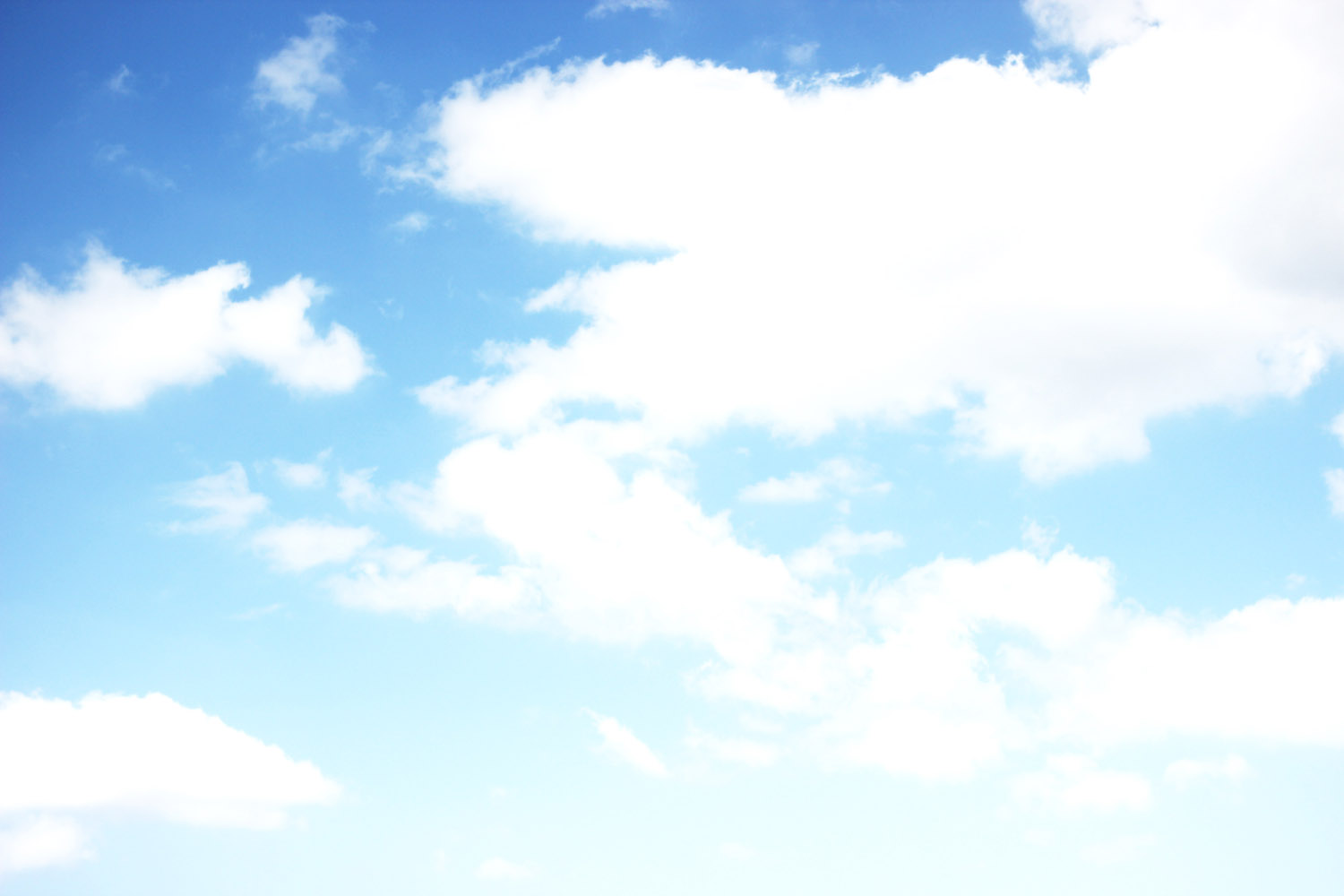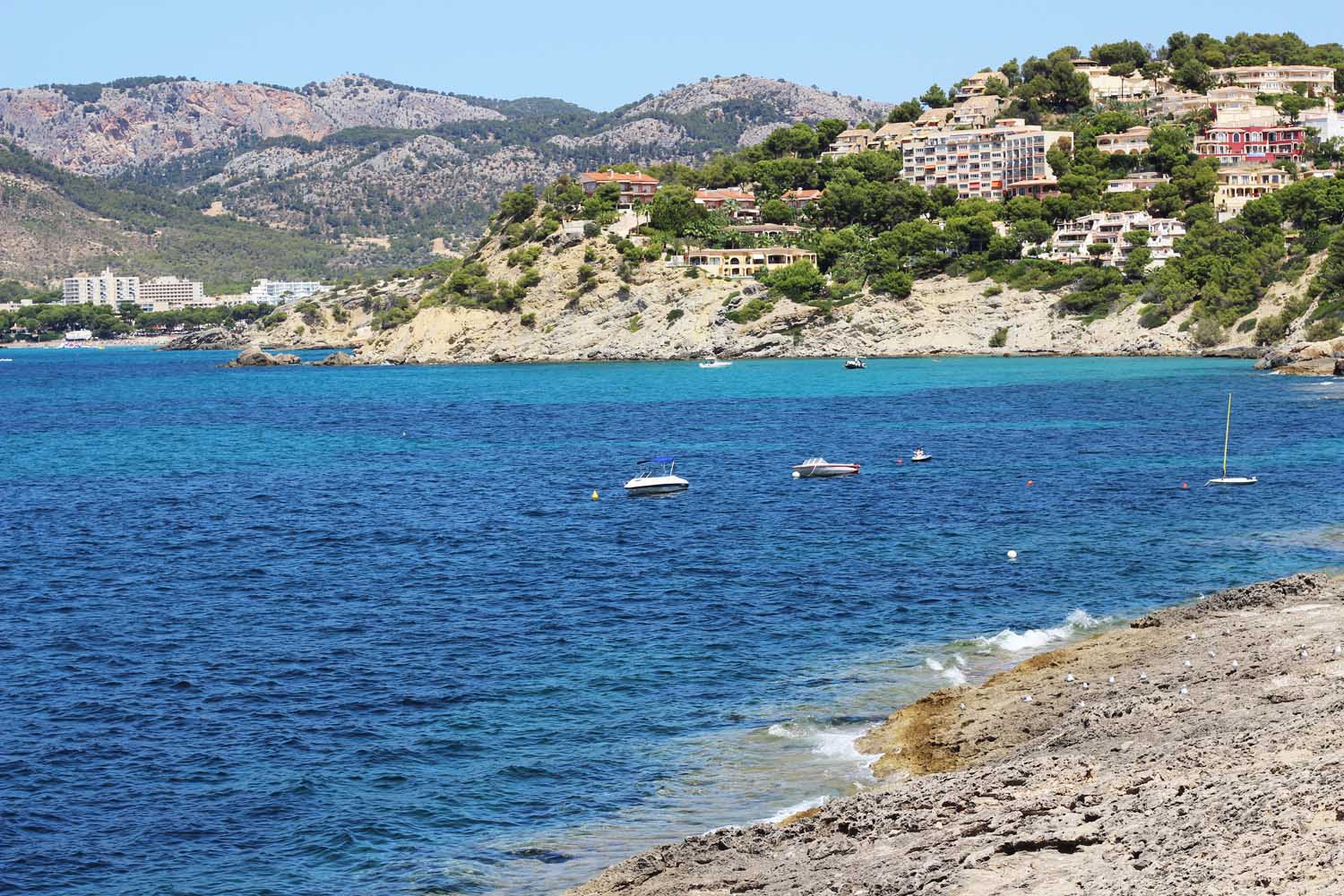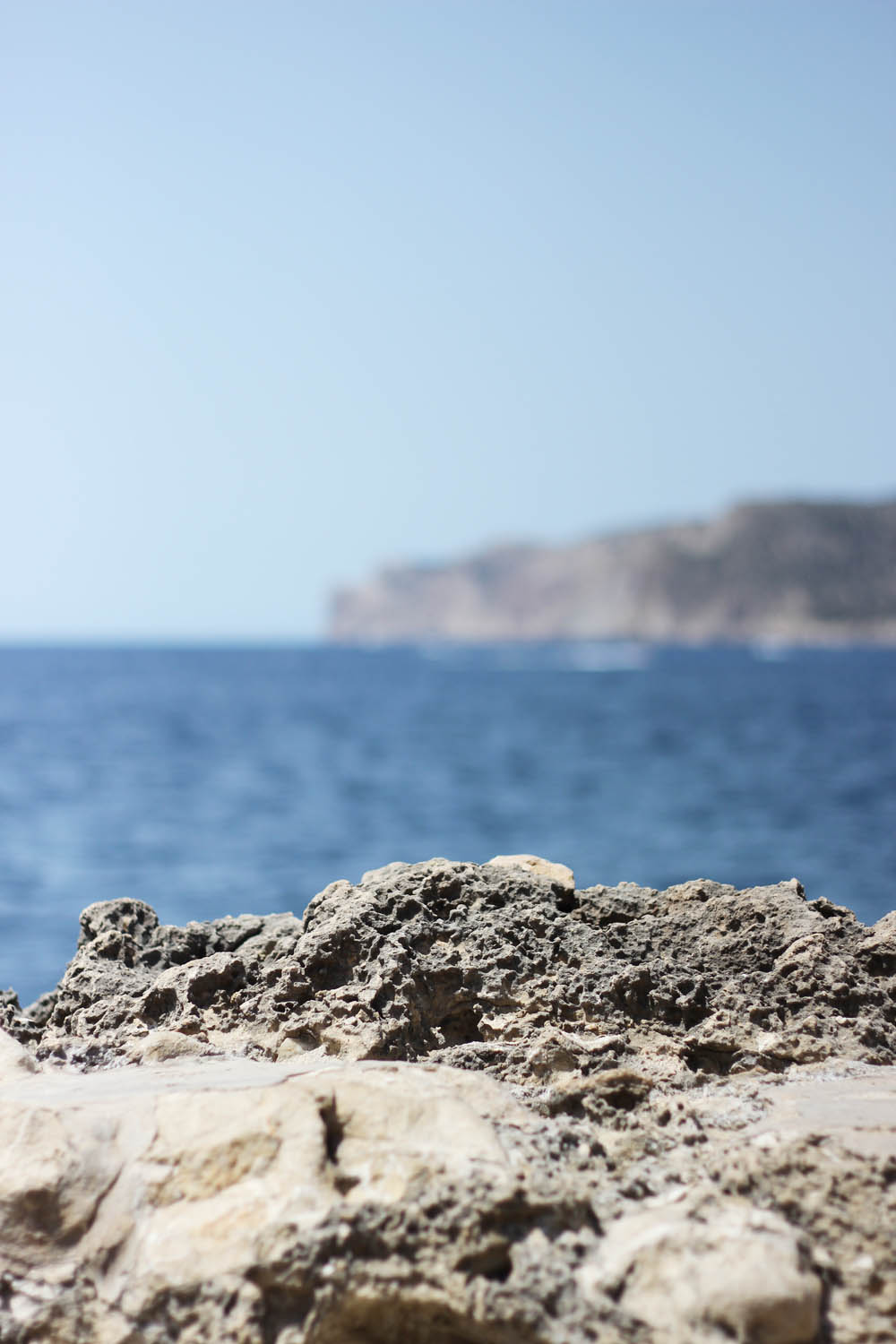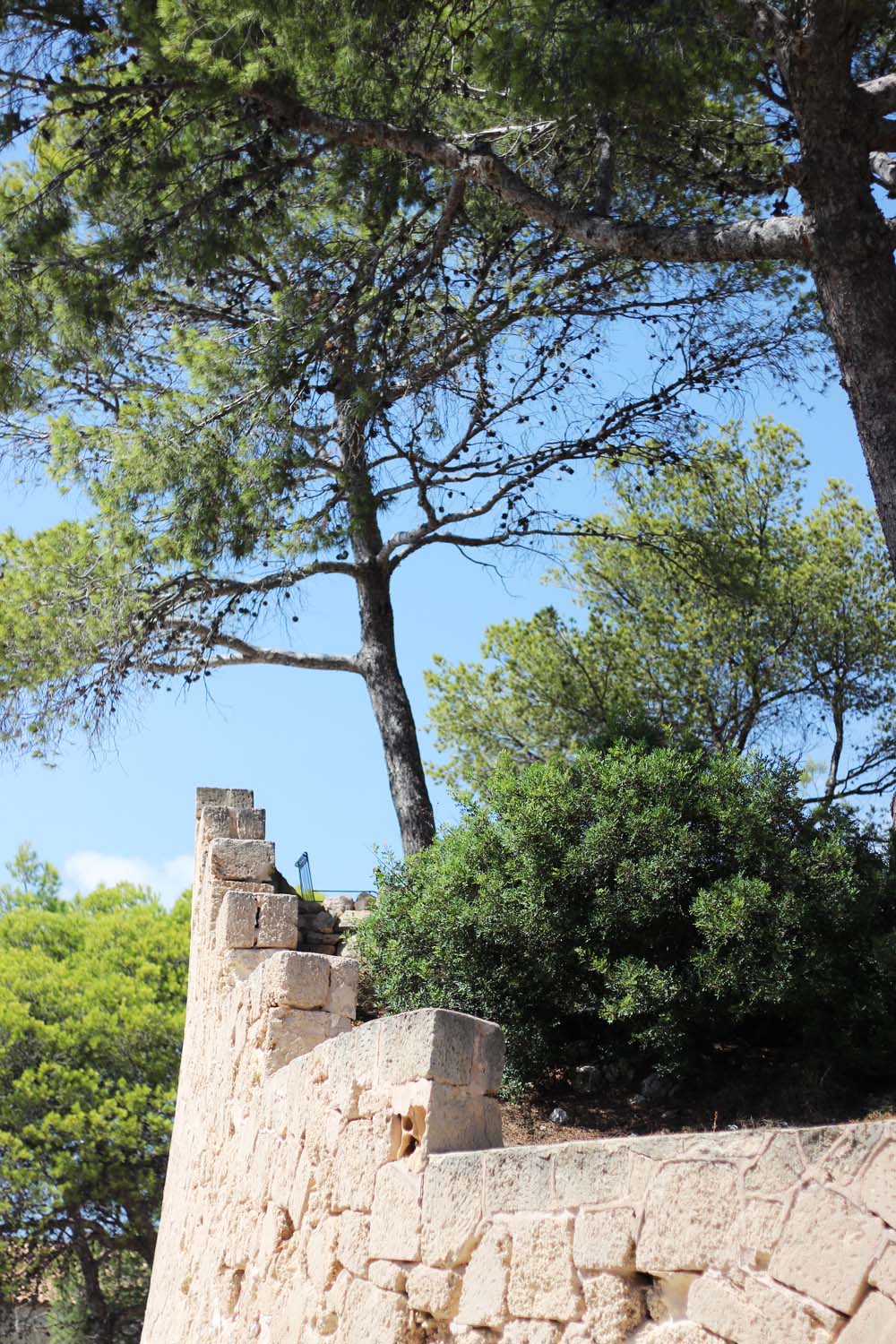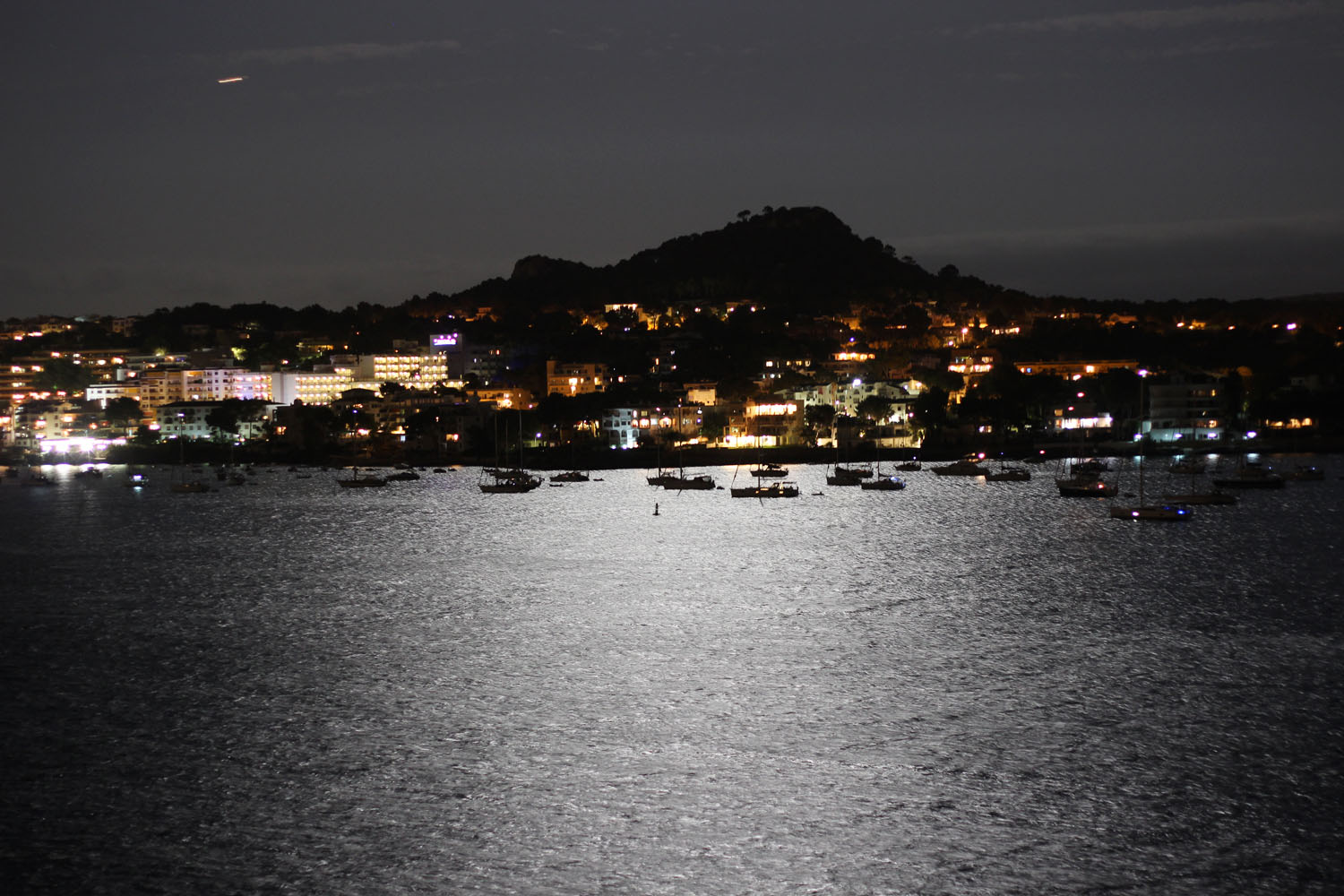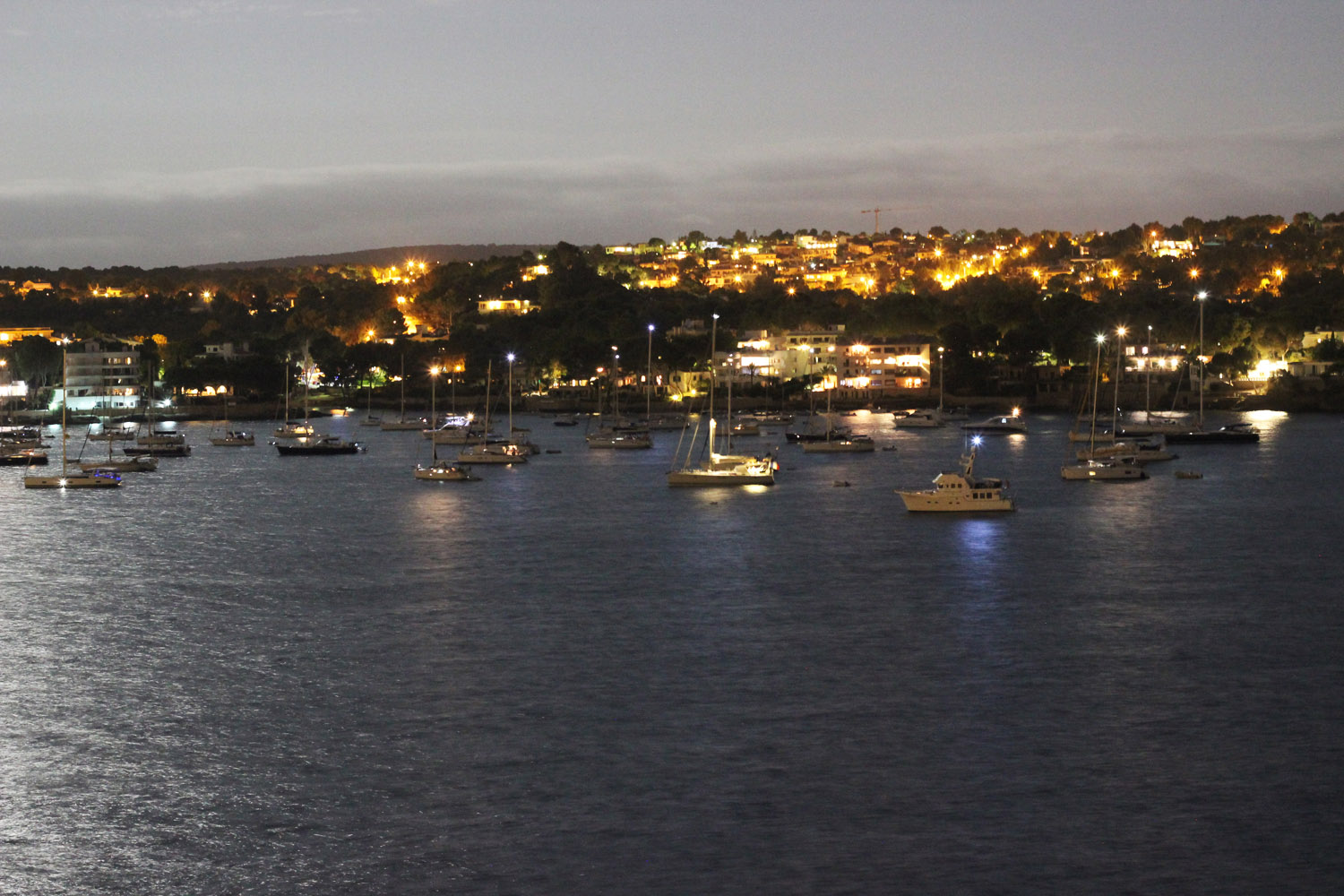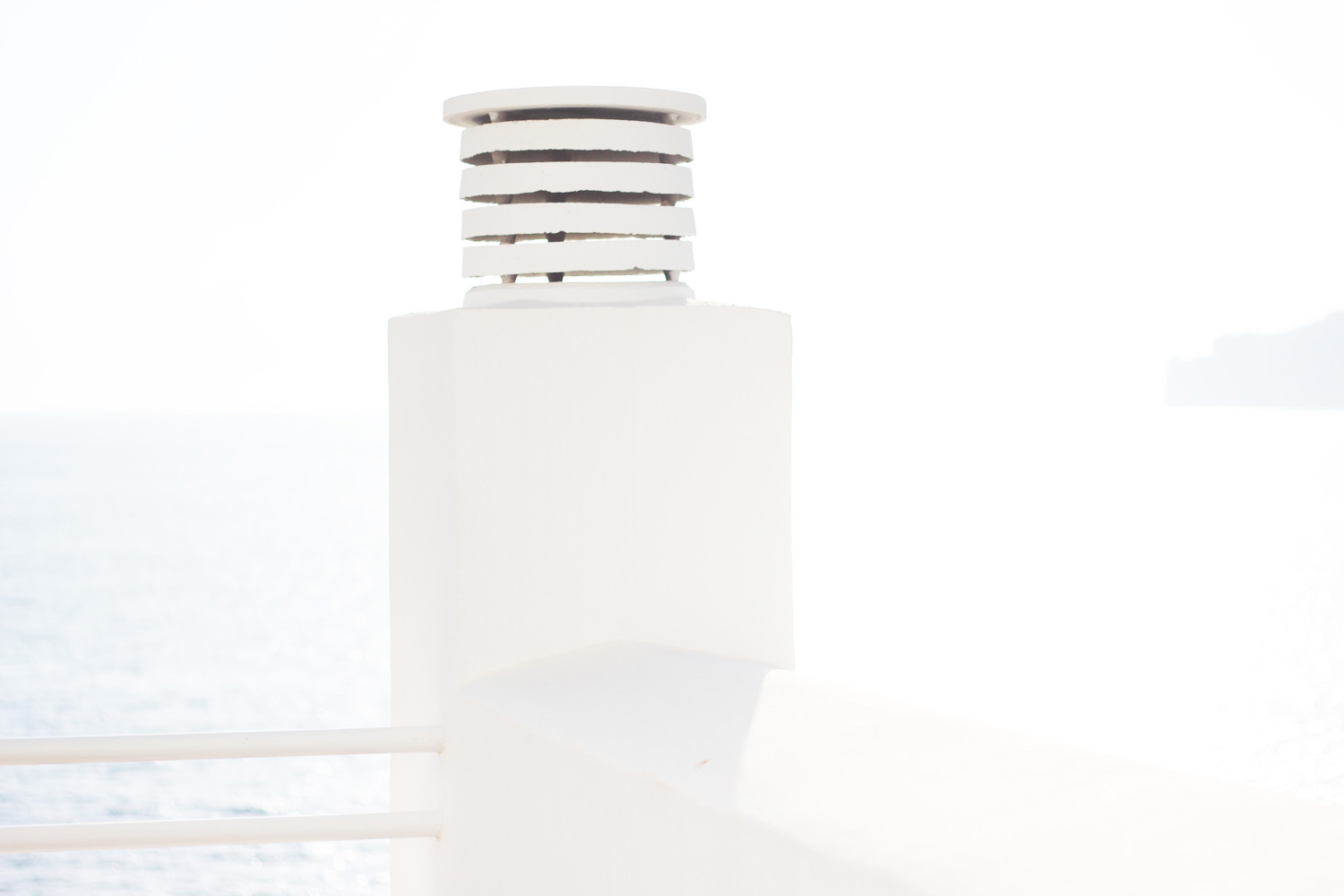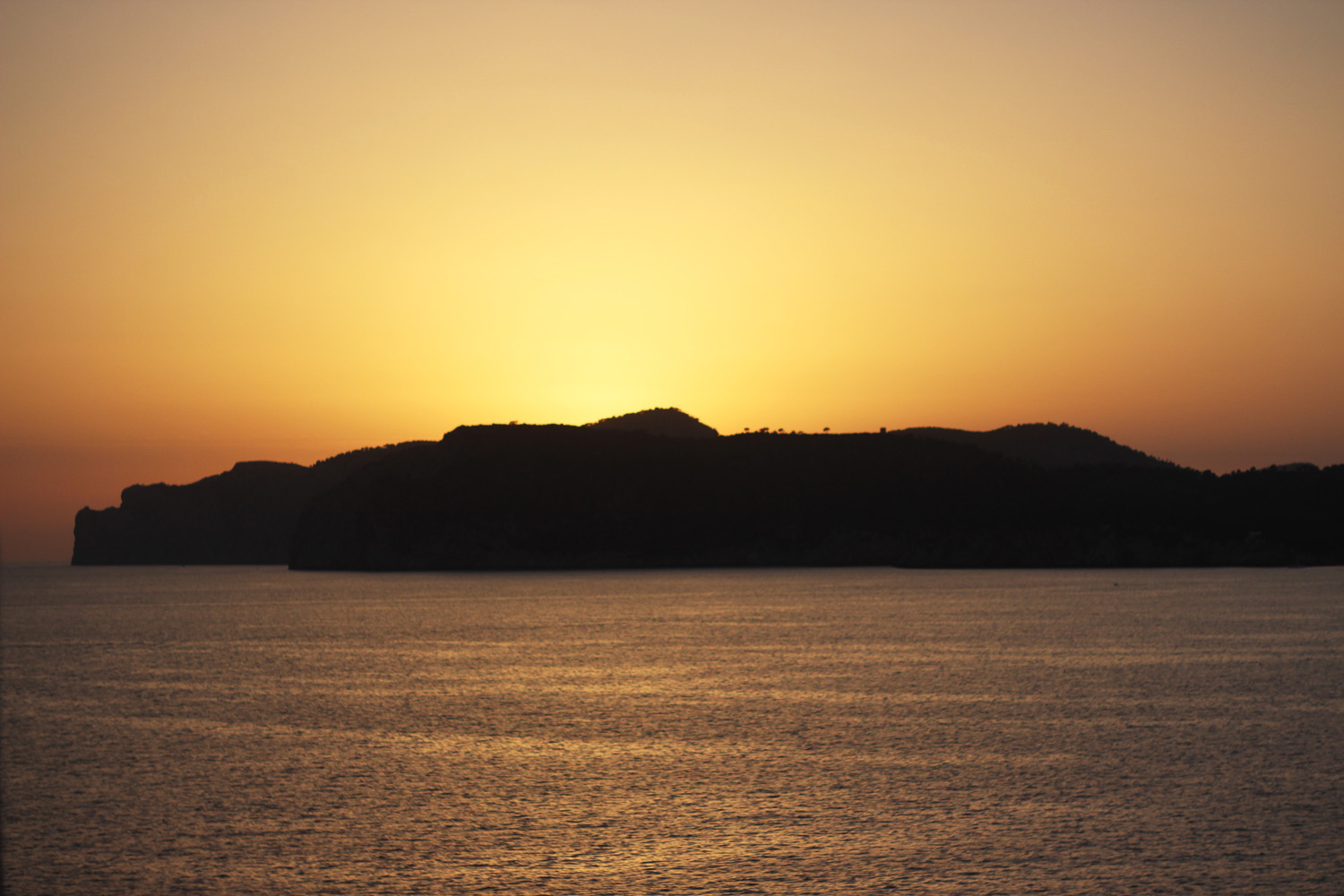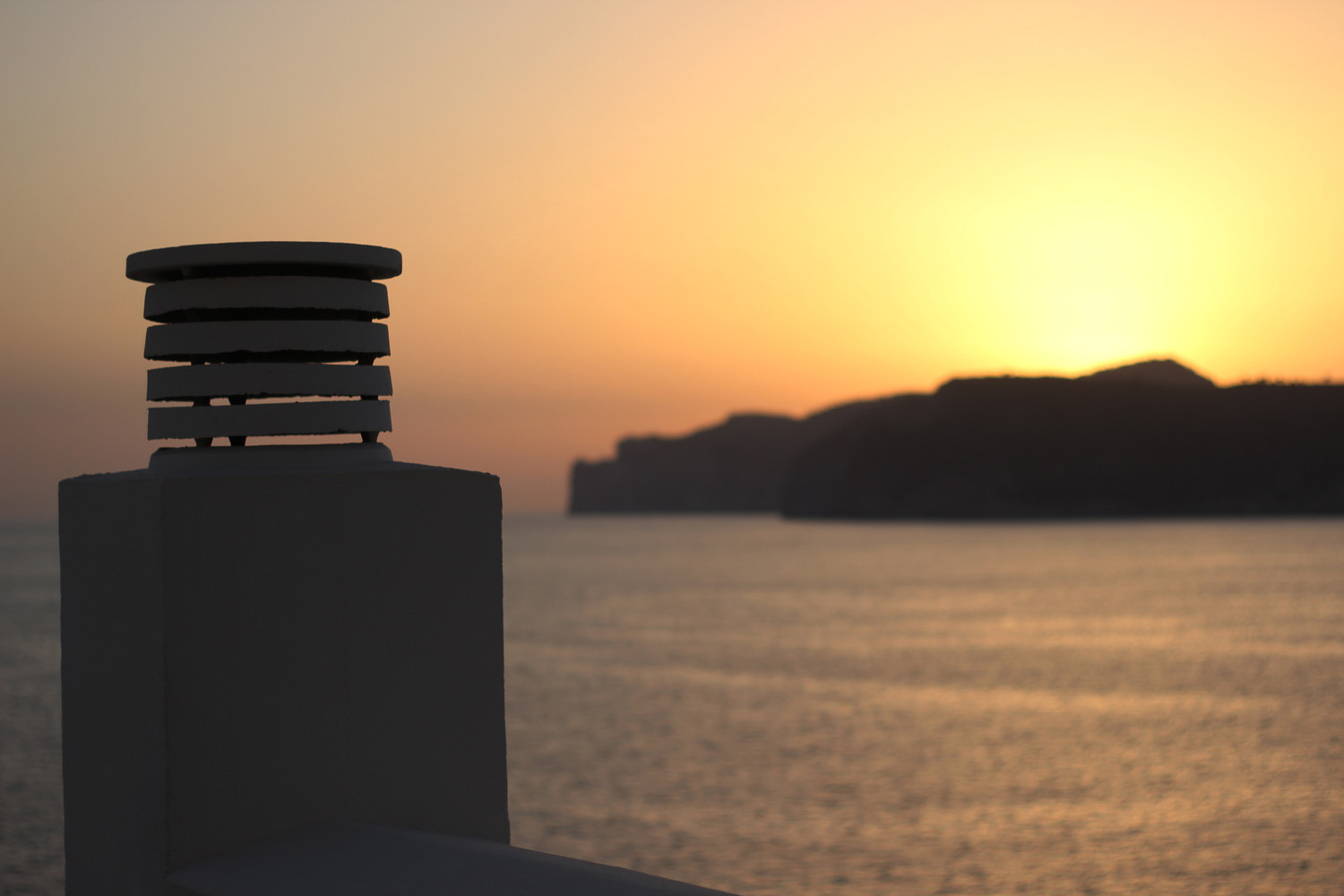 ---
Entspannt die Füße in den Sand graben, von der Sonne und der leichten Meeresbrise den Rücken küssen lassen, sich in literarische Fantasiewelten vertiefen oder Tagträumen hingeben. Die schönsten Orte auf meiner Trauminsel Mallorca, um einfach mal die Seele baumeln zu lassen und das Leben zu genießen … Hier sind meine Highlights meiner fünf schönsten Plätze auf Mallorca für euch!
Meine Lieblingsplätze auf Mallorca
1. Olà, Santa Ponça!
Entlang der Klippen von Santa Ponça gibt es auf Schleichwegen wunderschöne Natur, wilde Blumen und neben dem malerisch gelegenen Yachthafen einen magischen Ausblick aufs blaue Meer zu entdecken.
2. Before Sunset …
Am Strand von Cala Major (von der Hauptstadt Palma nur wenige Fahrminuten entfernt) träumst du dich einfach weg oder siehst den ortsansässigen Surfern beim Wellenreiten zu. Der Sonnenaufgang und -untergang dort ist magisch. Tipp: früh morgens, wenn wenig los ist, ab an den Strand, den Sonnenaufgang erleben und danach im daneben gelegenen Nixe Palace auf der Terrasse mit Meerblick frühstücken – Entspannung pur!
Sand Und Verträumte Buchten
3. Die Kathedrale ('La Seu')
Das monumentale Wahrzeichen Mallorcas aus dem 13. Jahrhundert ist gewaltig. Die gotische Kathedrale in der Hafen- und Hauptstadt Palma ist ungefähr 110 Meter lang, 33 Meter breit und 44 Meter hoch. Wenn man davor oder besser gesagt darunter steht, fühlt man sich ganz klein. Ein Besuch ist ein Muss!
4. Schlemmen auf See!
Auf einer kleinen Insel inmitten der Bucht von Camp de Mar im Südwesten Mallorcas liegt ein Restaurant. Man erreicht es über eine kleine Brücke vom Strand aus. Von dort aus ist nicht nur der Ausblick fantastisch, sondern man bekommt hier auch traditionelle Paella und frischen Fisch direkt aus dem Meer!
La Isla Bonita
5. Wenn die Nachtigall singt …
Nachts verwandelt sich die Altstadt von Palma in einen fast noch schöneren Ort als tagsüber. Sei es der märchenhafte Garten und der Burggraben, in dem Schwäne wie im Märchen ihre Bahnen ziehen, seien es die spanischen Gitarrenklänge, die man manchmal am Hafen von Palma hört, oder der Passeig del Born, eine von Bäumen umsäumte Einkaufsstraße, die nachts in romantischen Lichtern erstrahlt. Zum Verlieben!
Ich hoffe, ich konnte euch mit meinen Lieblingsorten auf Mallorca ein paar schöne Tipps geben und habe euch Lust gemacht, auch mal zu meiner Trauminsel zu reisen oder euch zumindest in der kalten Herbstjahreszeit für ein paar Minuten dahin wegzuträumen!
---
(Engl.)
Digging your feet in the sand, let the sun kiss your neck, feel the sea breeze and smell the pines, delve into literary fantasy worlds or indulge in daydreaming. The most beautiful spots on the island of my dreams Mallorca ('Majorca'), to simply let your body, mind and soul relax and enjoy life … Here are my highlights of my five favorite travel spots Mallorca for you guys!
My Favorite Travel Spots Mallorca
1. Olà, Santa Ponsa!
Along the cliffs and the sea path of Santa Ponsa, you will find beautiful nature, wild flowers and besides the scenic yacht port, a lovely view over the blue sea.
2. Before Sunset …
Laying on the beach of Cala Major, surrounded by palms, you can simply dream yourself away or watch the surfers conquering the waves. Sunrise and sunset there are magical. Hot tip: go to the beach early in the morning, when little is happening, watch the beautiful sunrise and enjoy a breakfast with view on the nearby Nixe Palace terrace afterwards – pure relaxation!
Sand And Dreamy Bays
3. The Cathedral ('La Seu')
The monumental landmark of the 13th century is huge. The gothic cathedral in the capital of Mallorca, Palma, is 110 metres long, 33 metres wide and 44 metres tall. Standing in front of or rather beneath the imposing structure, you feel pretty small. It's a must see!
4. Feasting On The Sea?
On a little island in the middle of Camp de Mar bay in the south west of Mallorca, there is a restaurant. You reach it via the beach on a small bridge. Not only the view there is fantastic, but you get there also traditional paella and fresh fish of the sea!
Island Of Dreams
5. Romantic City Lights!
At night the historic city of Palma is even more beautiful than during the day. A fairytale garden and a castle moat with swans swimming circles, spanish guitar sounds on the port or the Passeig del Born, a tree-lined shopping street which shines at night in romantic lights. Just to fall in love!
I hope, my five favorite spots of Mallorca could whet your appetite for travelling to my island of dreams or simply take you away for a few minutes from the cold fall season!
---
Copyright by Fatima Yarie 2015. Photographs taken in Santa Ponsa, Mallorca.
Source (historical and geographical facts): wikipedia.org.