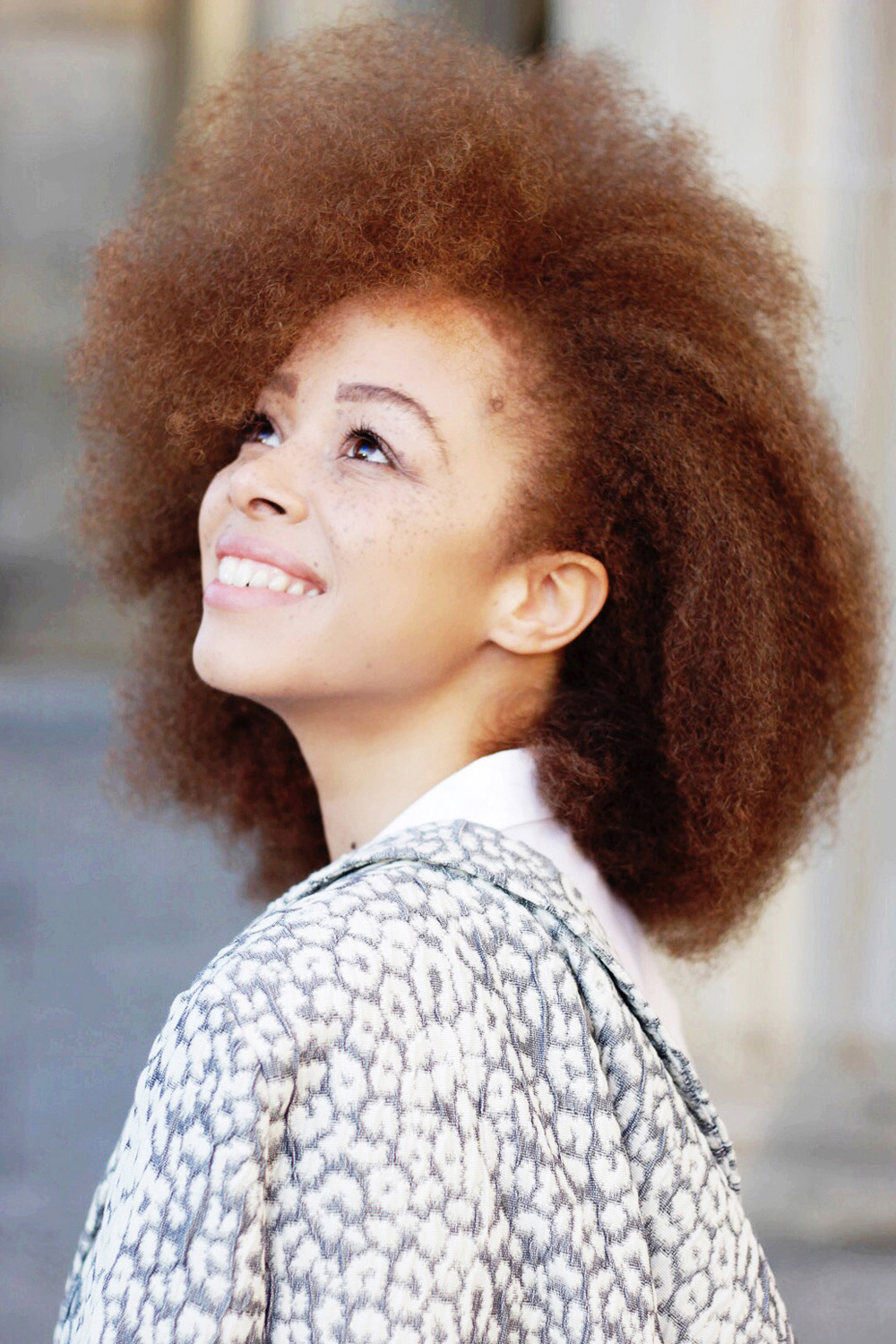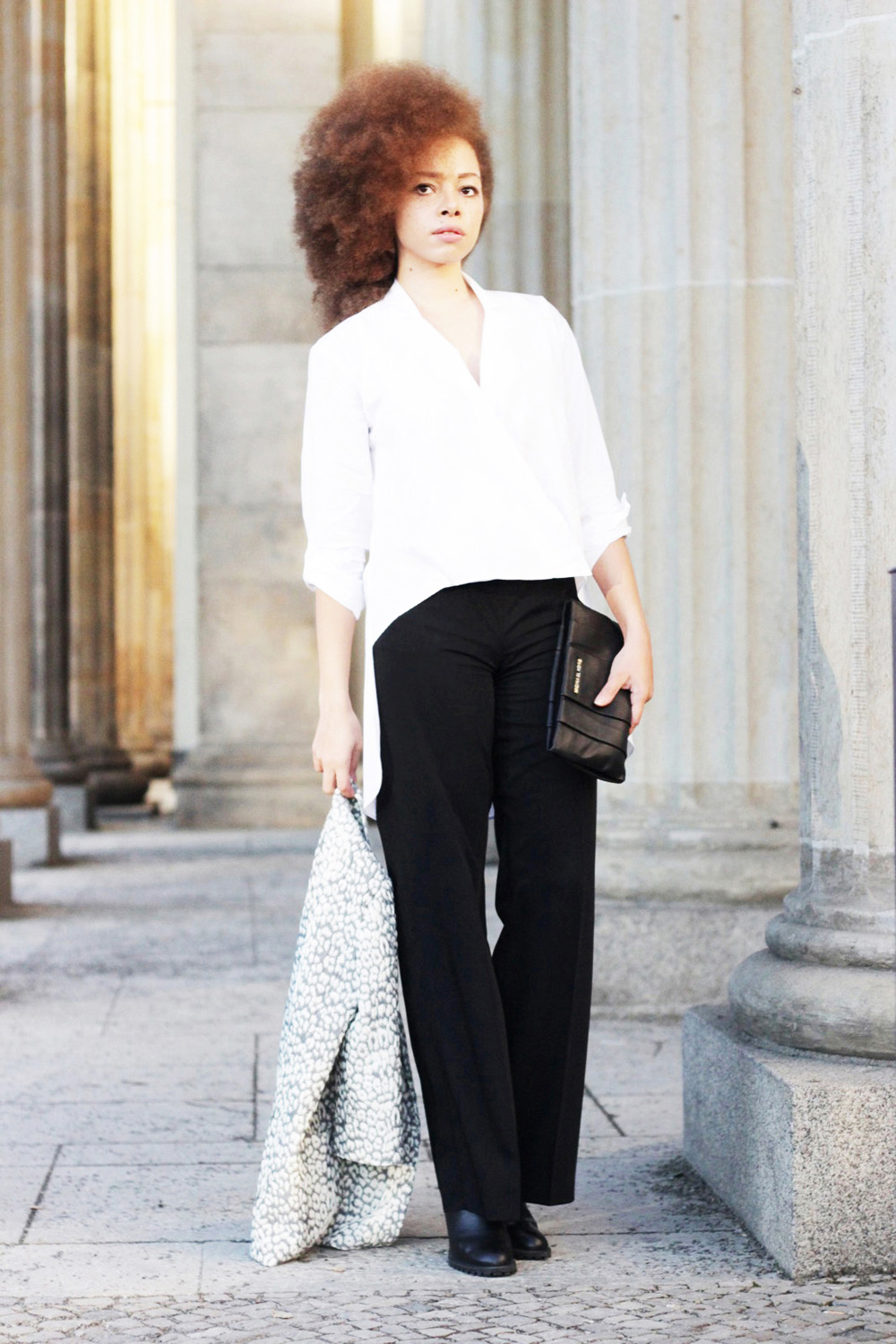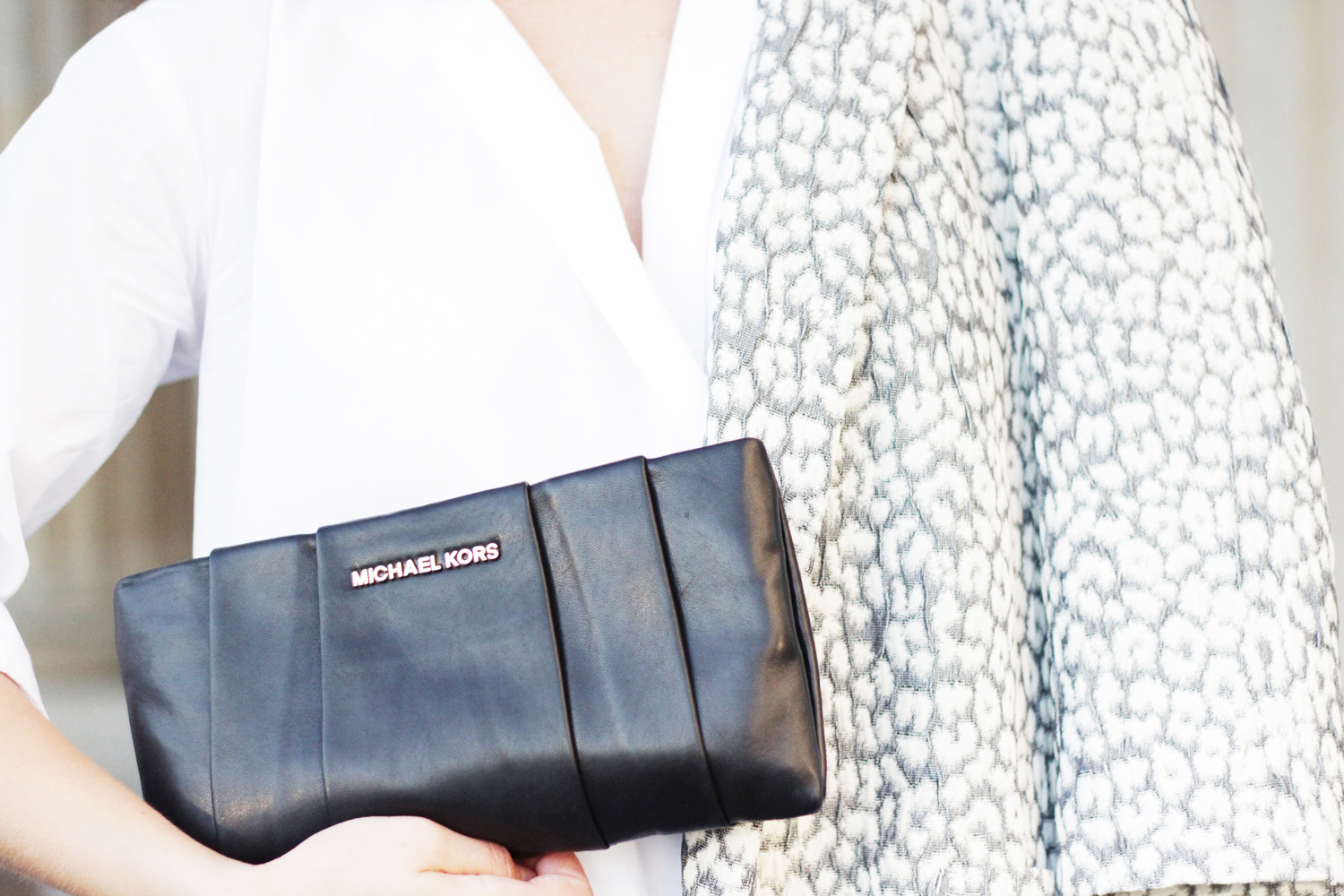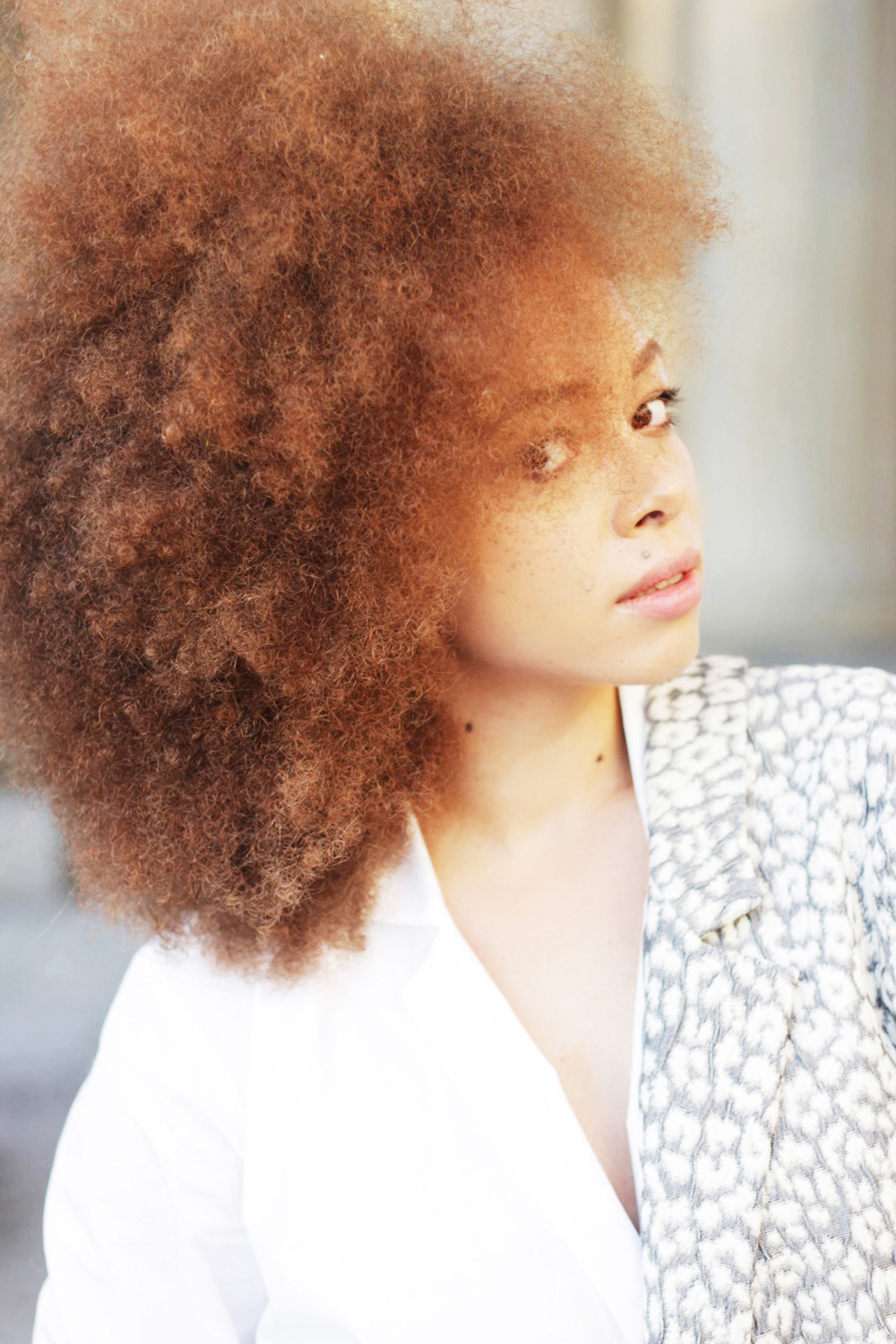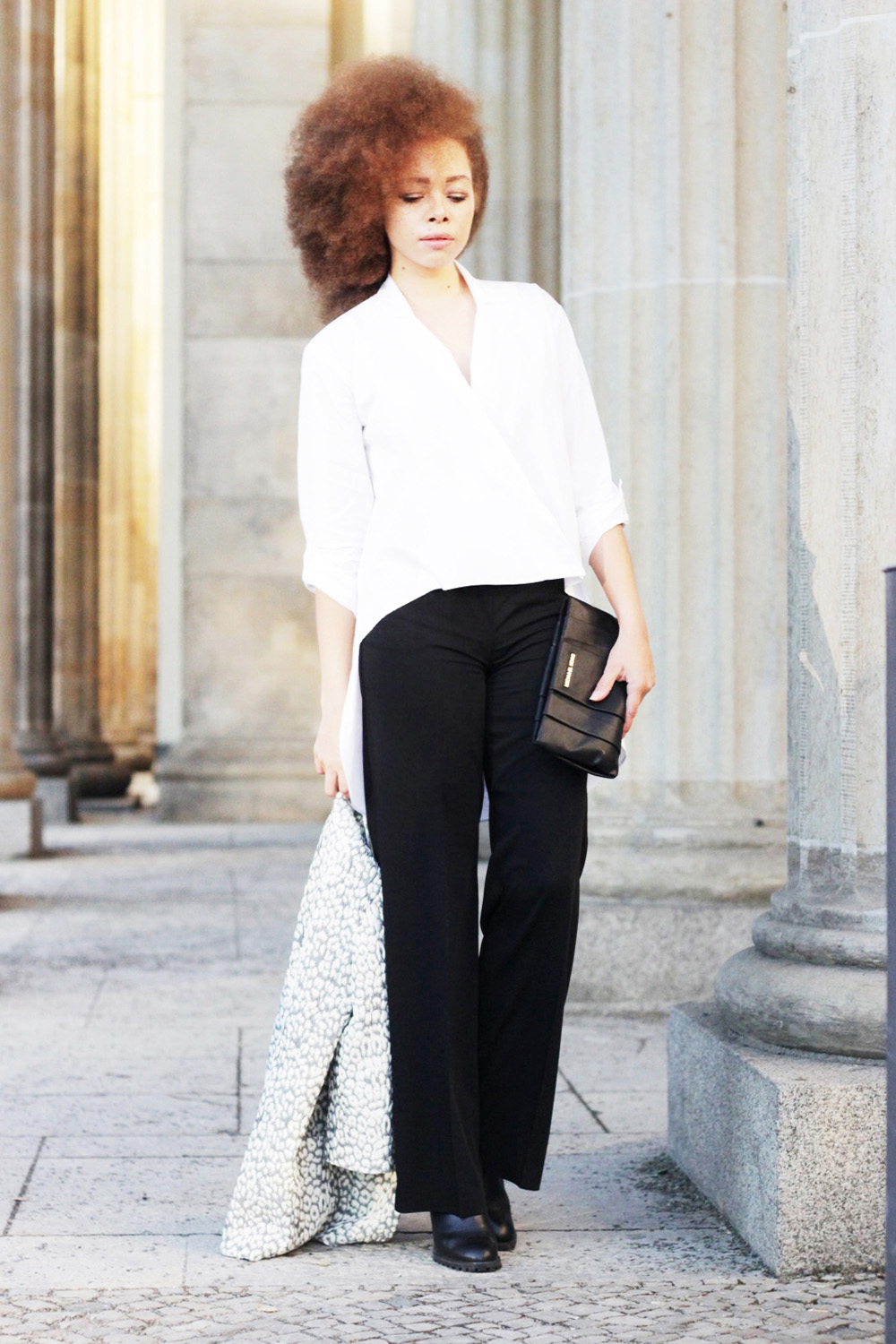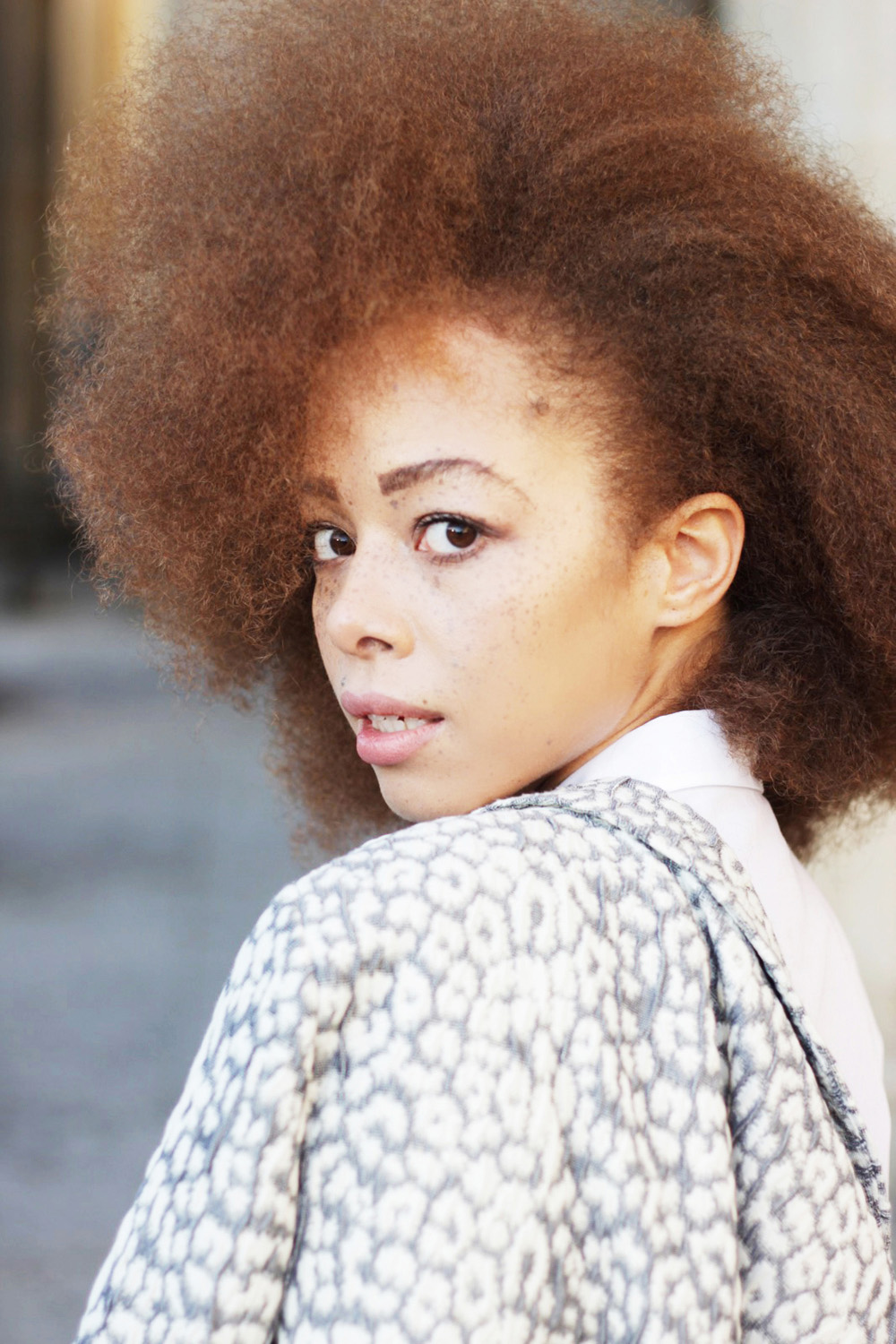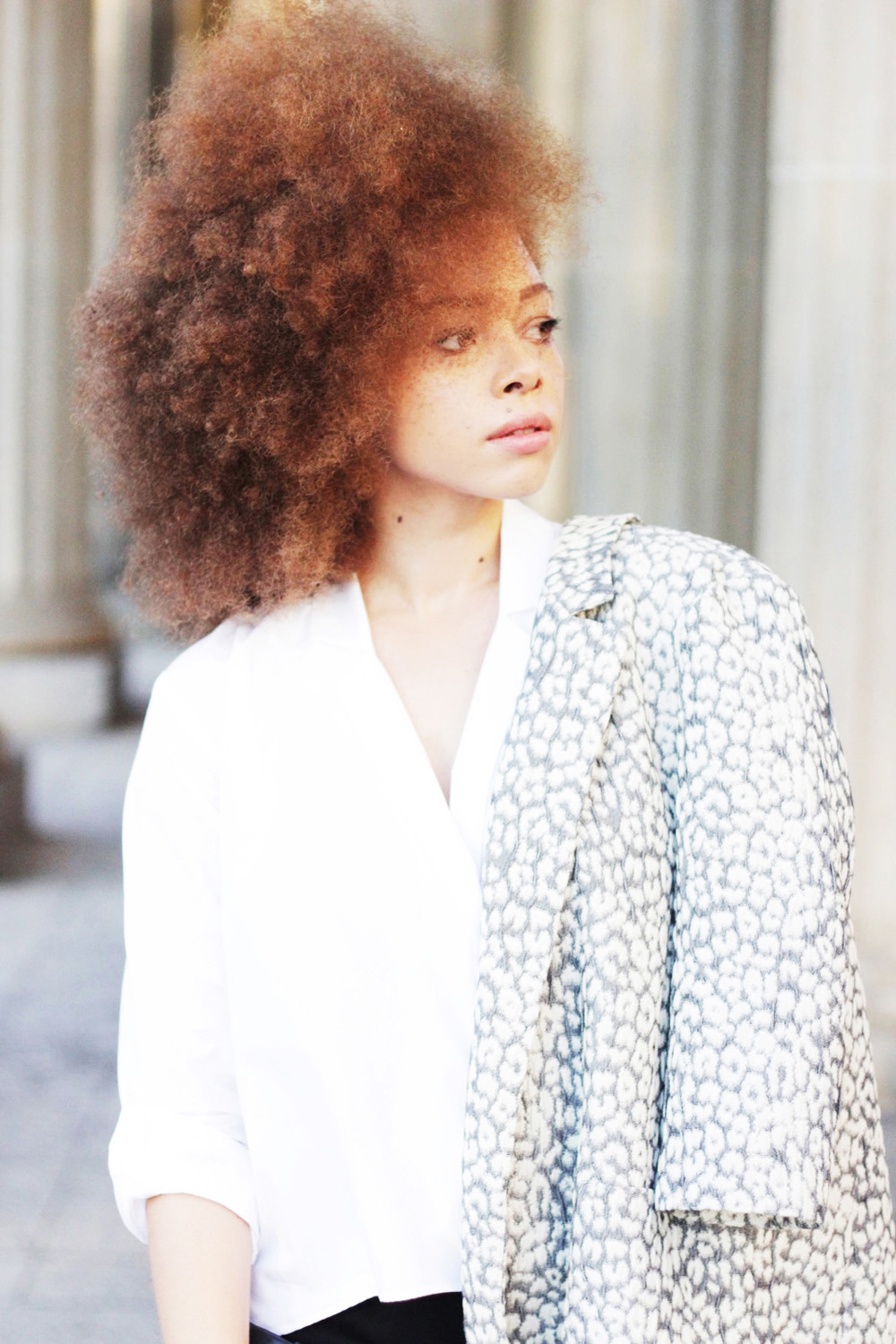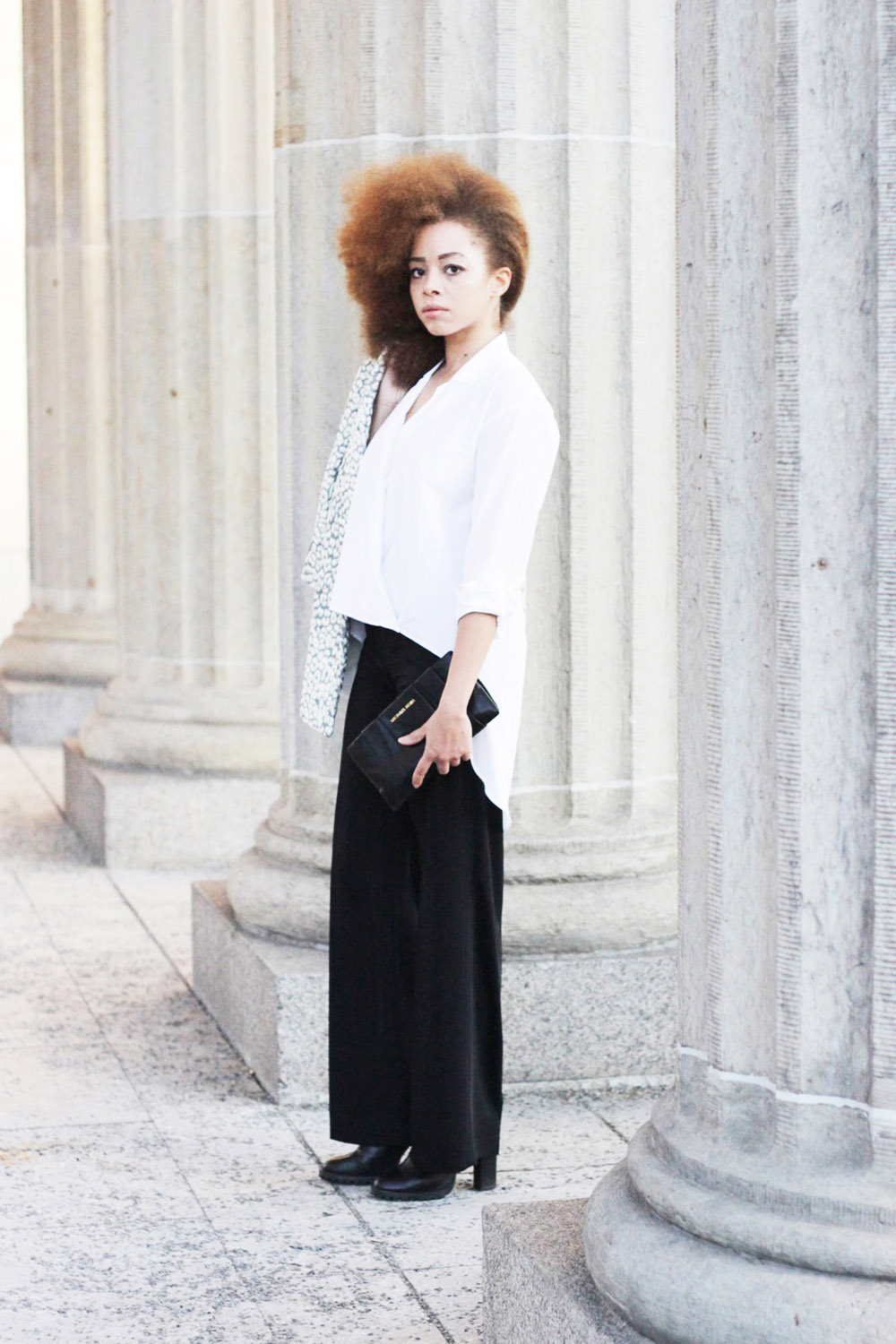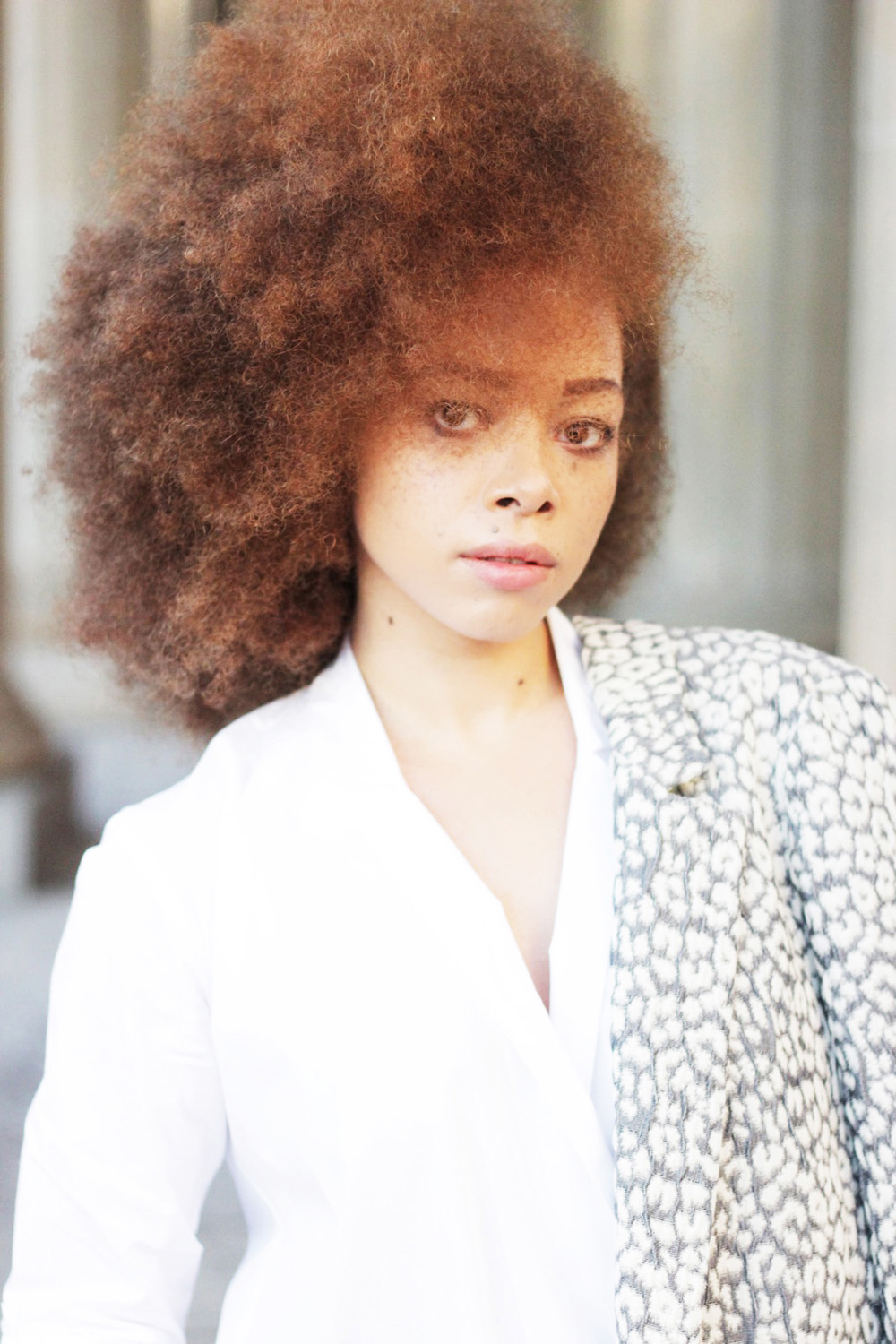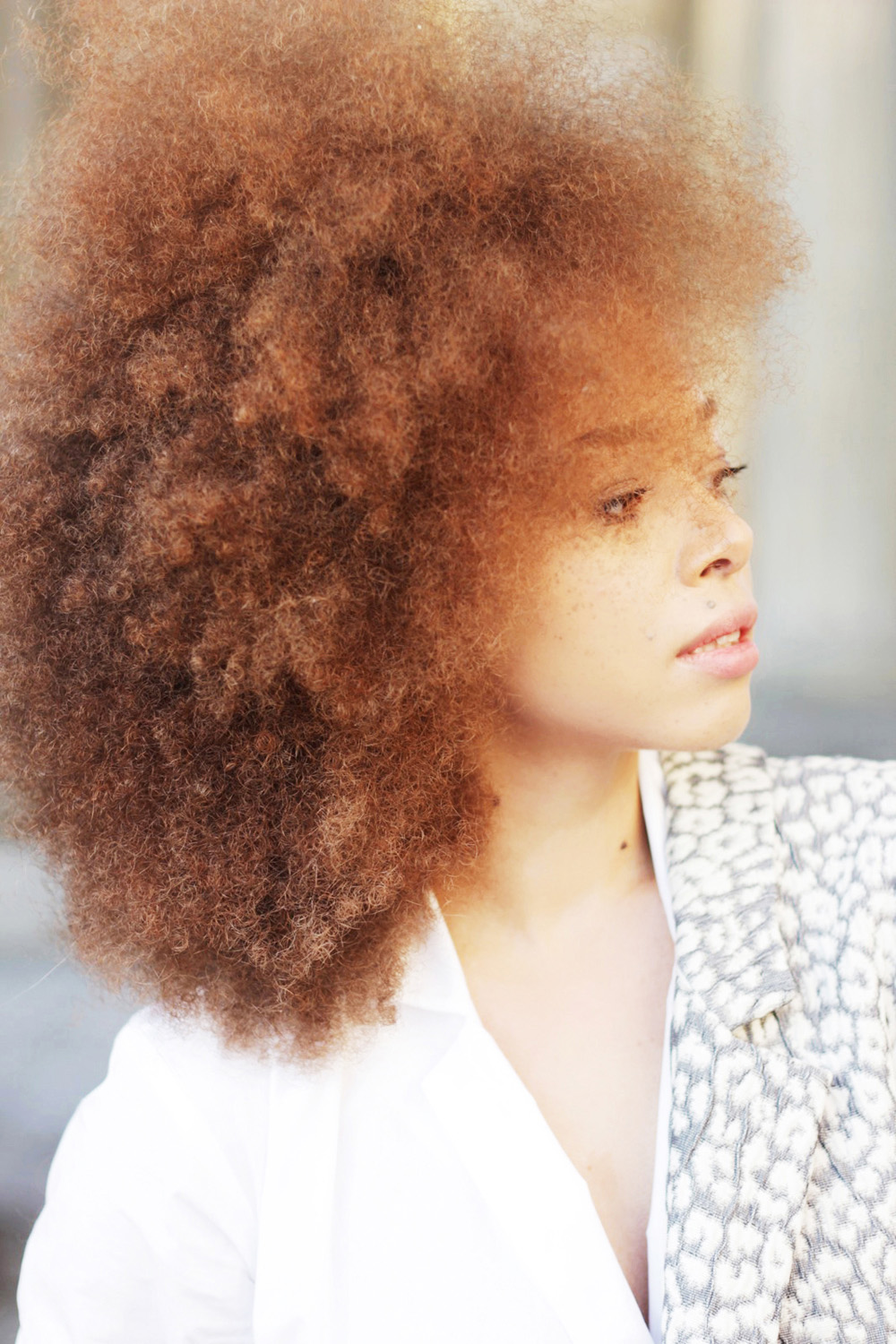 ---
Was Mode angeht, habe ich ein einfaches Credo: erlaubt ist, was gefällt! So kommt es, dass in meinem Kleiderschrank weiße Sneaker neben bunt gemusterten Seventies-Kleidern ihren Platz gefunden haben, schwarze derbe Lederjacken neben dunkelblauen Business-Midi-Röcken, hellrosa Lack-High-Heels neben zerrissenen Jeans, alt neben neu, knallrot neben ganz viel weiß, also kurz gesagt viele Gegensätze – jedoch alles natürlich sehr bedacht ausgewählte und geliebte Schätze, die je nach Stimmung und Anlass kombiniert werden.
Buntes Mode-Mekka?
Wer mich kennt, weiß aber, dass eine Sache wenig an mir zu sehen ist: Schmuck. So war es auch bei der Berlin Fashionweek Autumn Winter 2016/17 dieses Jahr wieder. Einen meiner liebsten Looks für die Shows der MBFWB stelle ich euch heute vor.
Marlene Hose und Blazer
Der gemusterte Blazer ist mein besonderes Lieblingsstück geworden. Highlight ist aber die Marlene Hose (benannt nach der Schauspielerin und 30er-Jahre-Ikone Marlene Dietrich; weit geschnittene, taillierte, bodenlange Hose), die ich mit einer asymmetrischen Bluse kombiniere. Schwarz und weiß.
---
(Engl.)
Do as you like! That is definitely my everytime credo for fashion and that is why you will find a colorful mix of various patterns and cuts in my wardrobe. White sneaker next to colorful patterned seventies dresses, black rough leather jackets next to dark blue business midi skirts, light pink enamel high heels next to ripped jeans, old next to new, bright red next to quite a lot white, briefly said many contrasts – but of course, all well chosen and beloved darlings that I combine depending on mood and occasion.
Colorful Fashion Mix?
But one thing is often missing in my looks: jewellry. Same this year at Berlin Fashion Week Autumn Winter 2016/17. Today I am showing you one of my favorite looks for the MBFWB shows.
Marlene Pants
The patterned blazer has become my special showpiece. But the highlight are the Marlene pants (named after the actress and 30s icon Marlene Dietrich; midi cut, wide loose fit pants) which I combined with an asymmetric blouse. Black and white.
---
Michael Kors: Leather Clutch | Zara: Marlene Pants