Hello Summer! Wo hast du dich versteckt? Hier in München wechseln die Temperaturen gerade wie im Takt. Heute heiß, morgen kalt. Ein Wechselbad der Gefühle?
Summer, Summer, Baby!
Heute geht es auf dem Blog auf jeden Fall heiß her… Sonne raus, Kleider (r)aus! Mein gelbes Sommerkleidchen mit Blumenprint habe ich im Sale bei Hallhuber geshoppt. Dazu passend meine limonengelbe Coccinelle Celeste Ledertasche und goldene Details: geflochtene Slipper (auch aus dem aktuellen Sale) und mein Marc Jacobs Armreif.
So gehen wir Mädels diesen Sommer auf nen kleinen Citytrip oder ans Meer – egal, gelb macht glücklich, versucht es mal!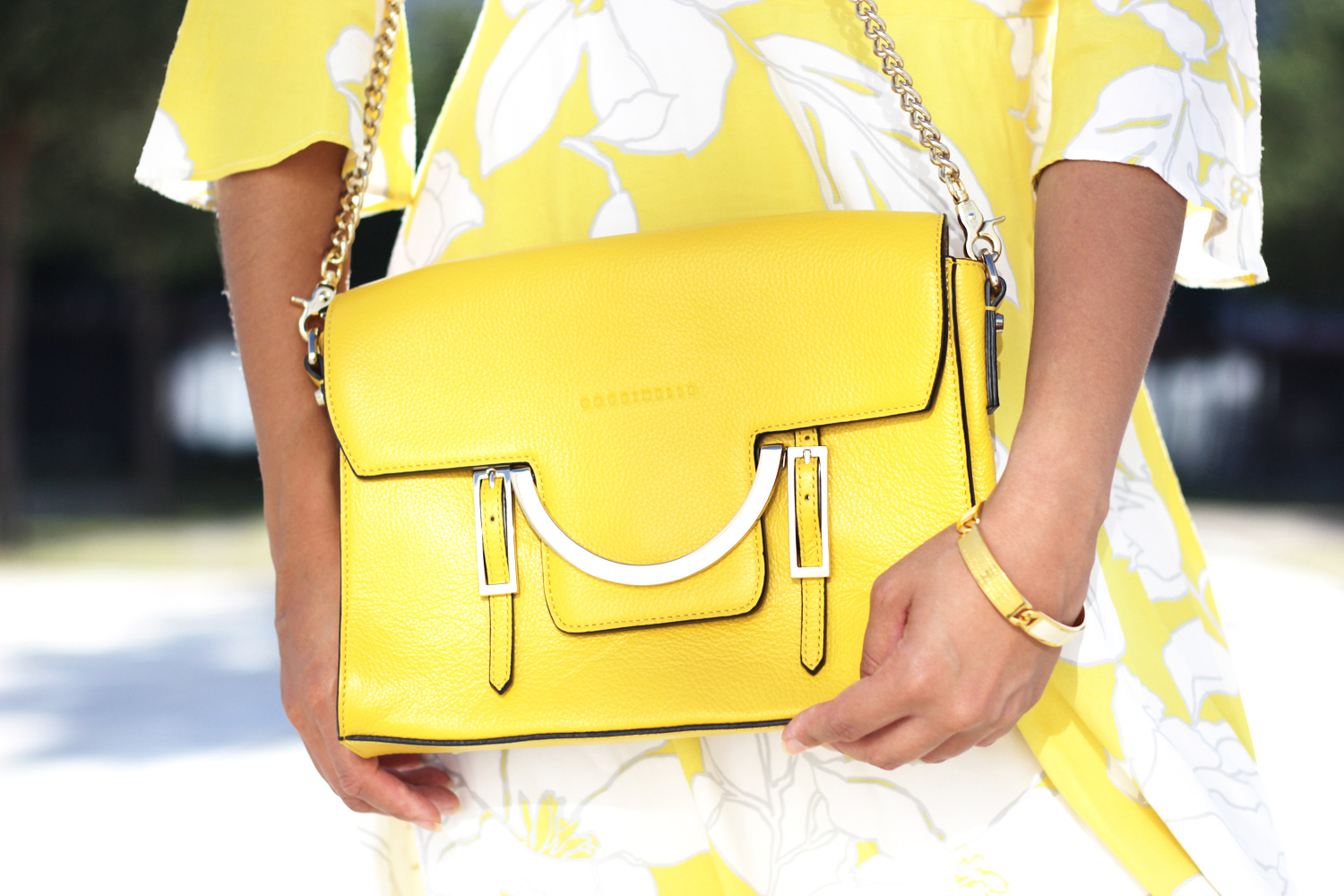 ---
(Engl.)
Hello Summer! Where have you been? Temperatures go high and low in Munich at the time. Hot and cold!
Yellow Flower Dress!
In today's look everything is about summer! I've shopped the yellow flower dress in sale at Hallhuber. Matching items: my lemon Coccinelle Celeste leather bag, golden braided slippers and my golden bracelet by Marc Jacobs.
Let's go to the city or the beach girls – no matter what, yellow is the color of happy, try it!
---
Hallhuber | Kleid, Coccinelle | Celeste Giallo Limone Bag, Zara | Slipper, Marc Jacobs | Bracelet