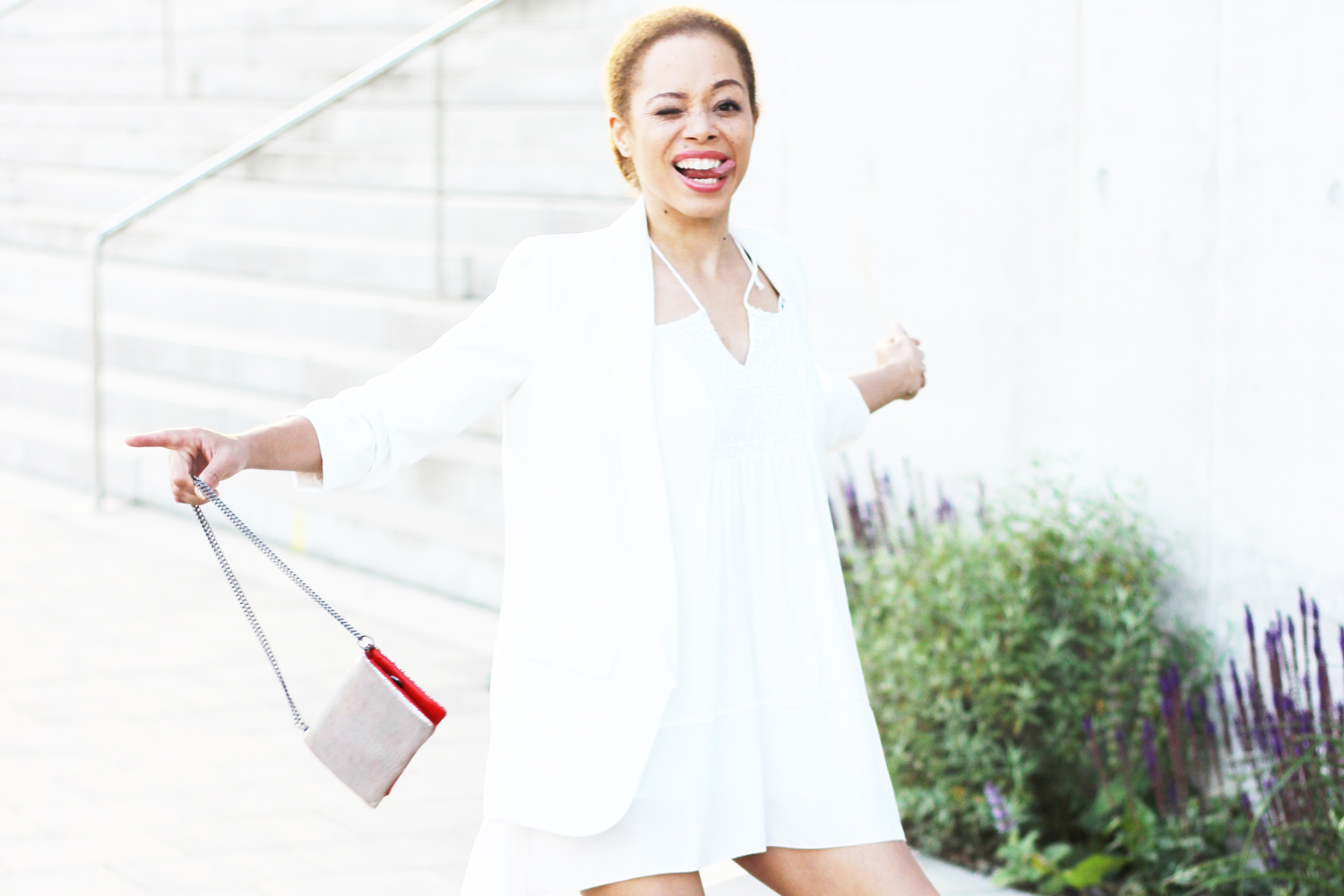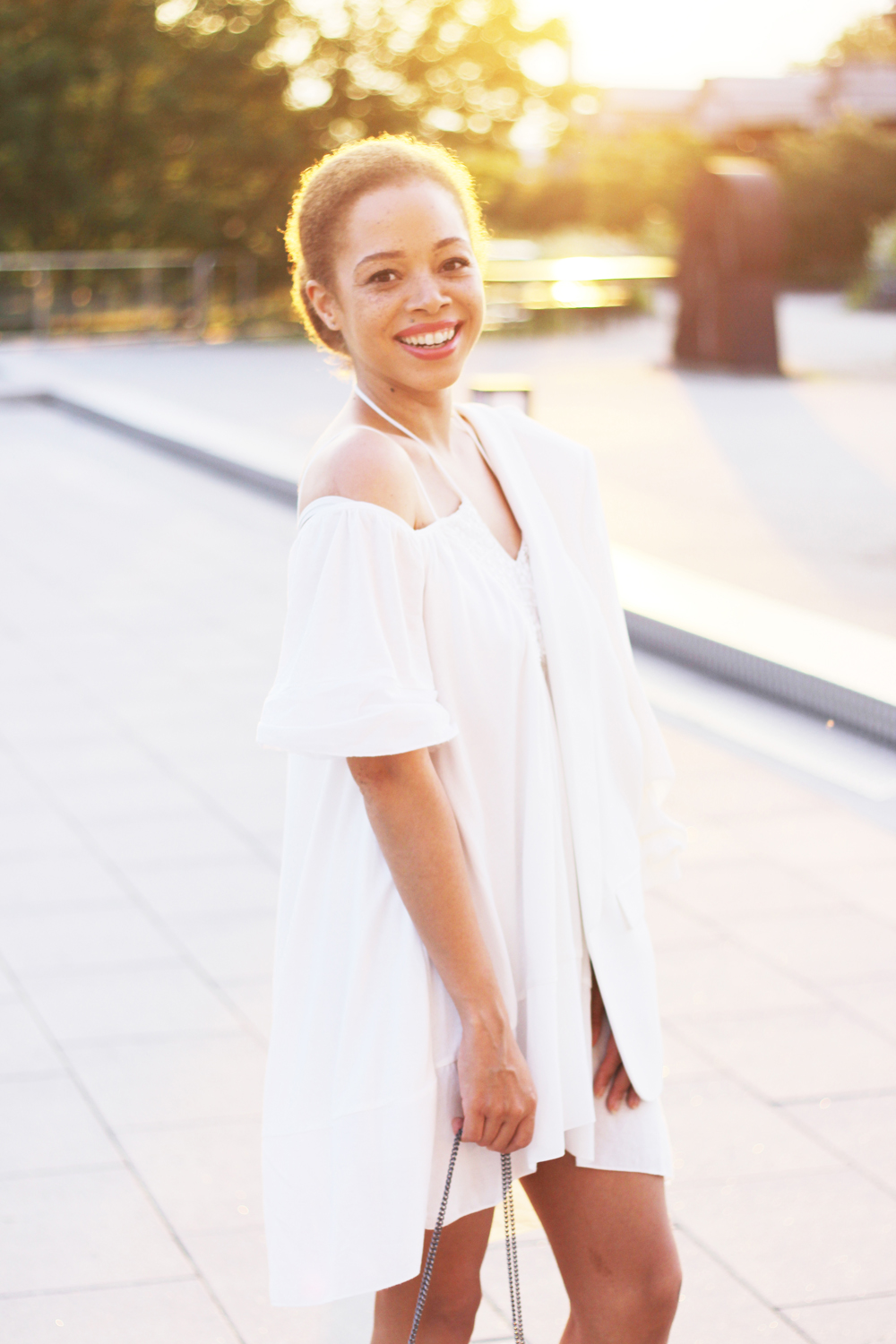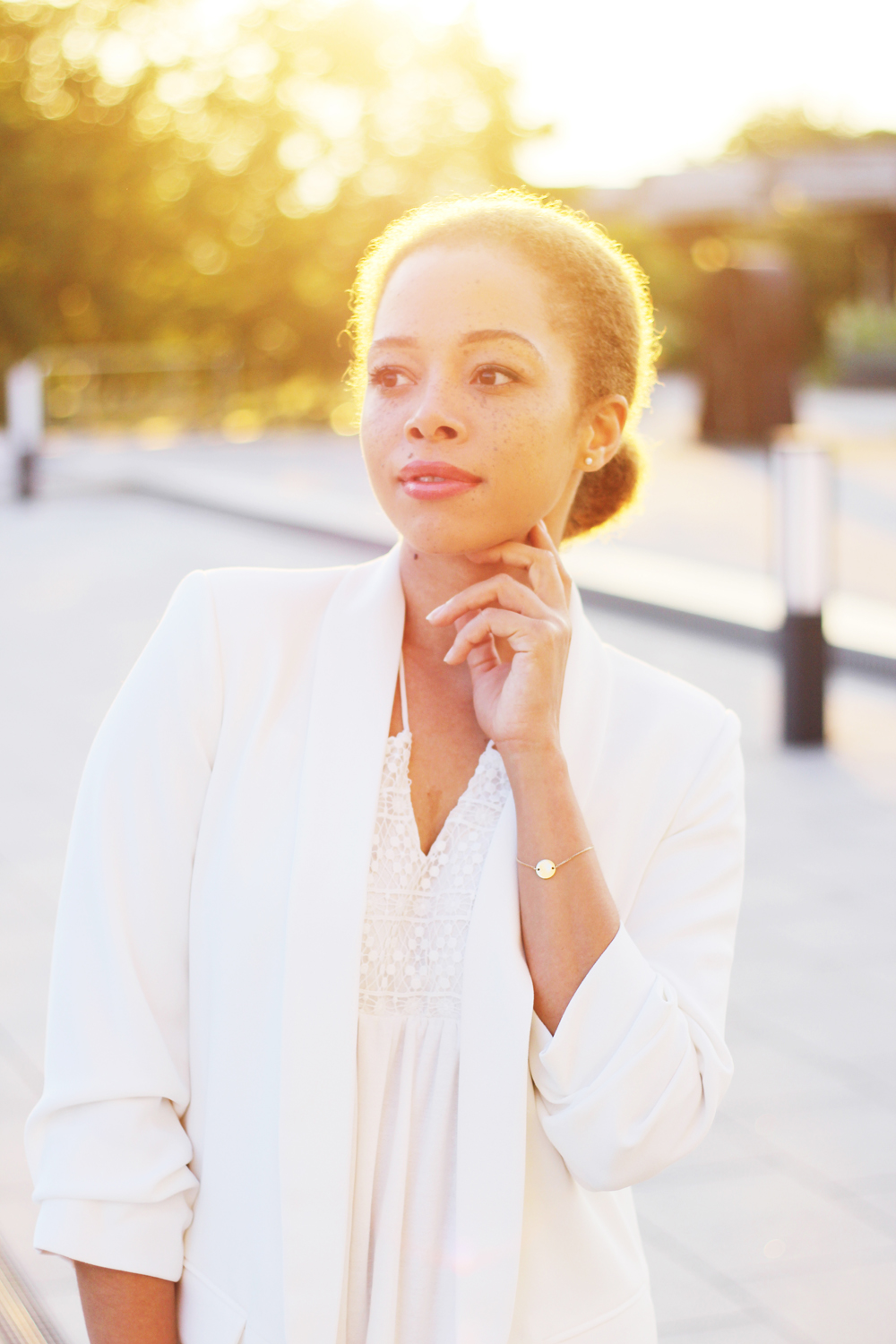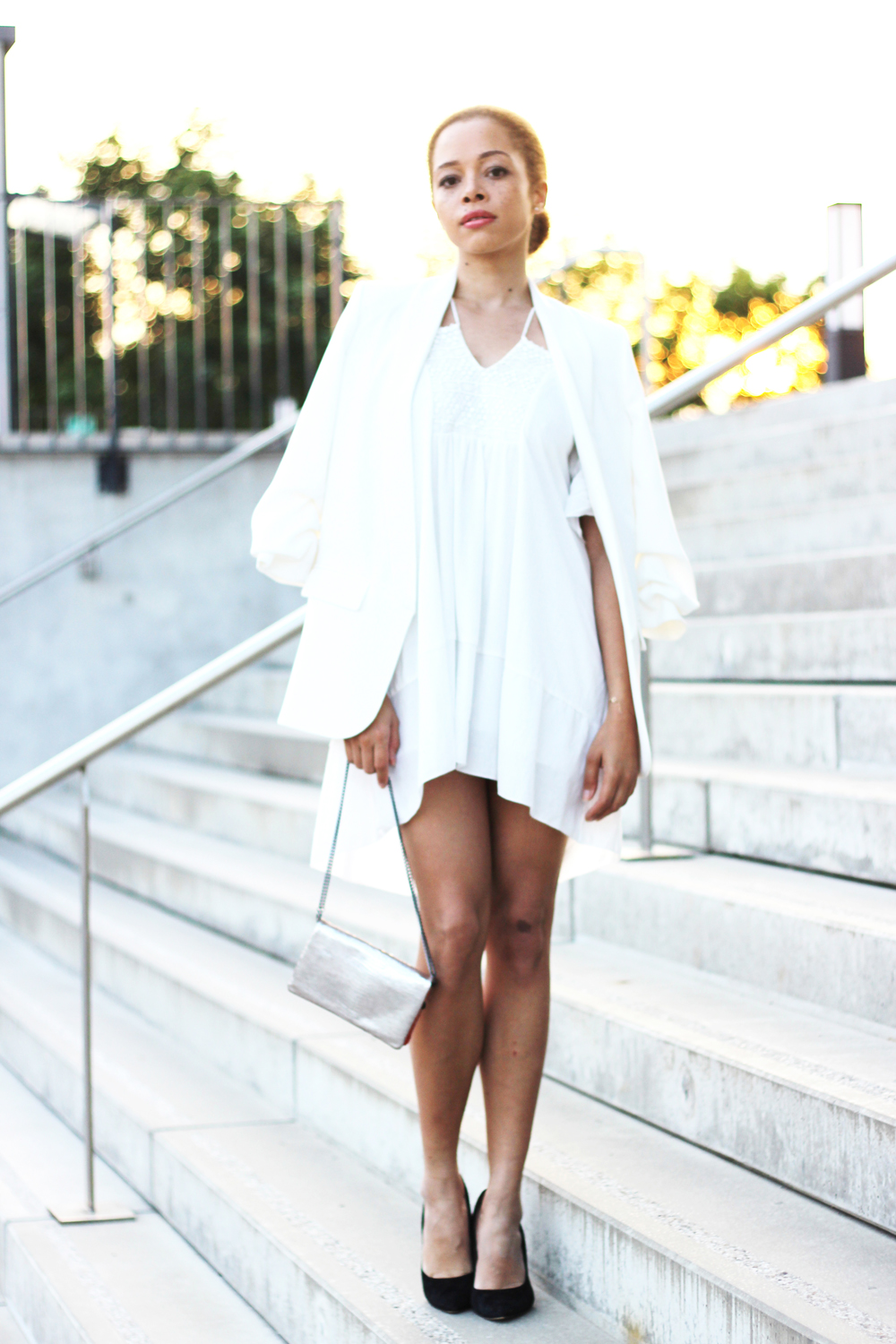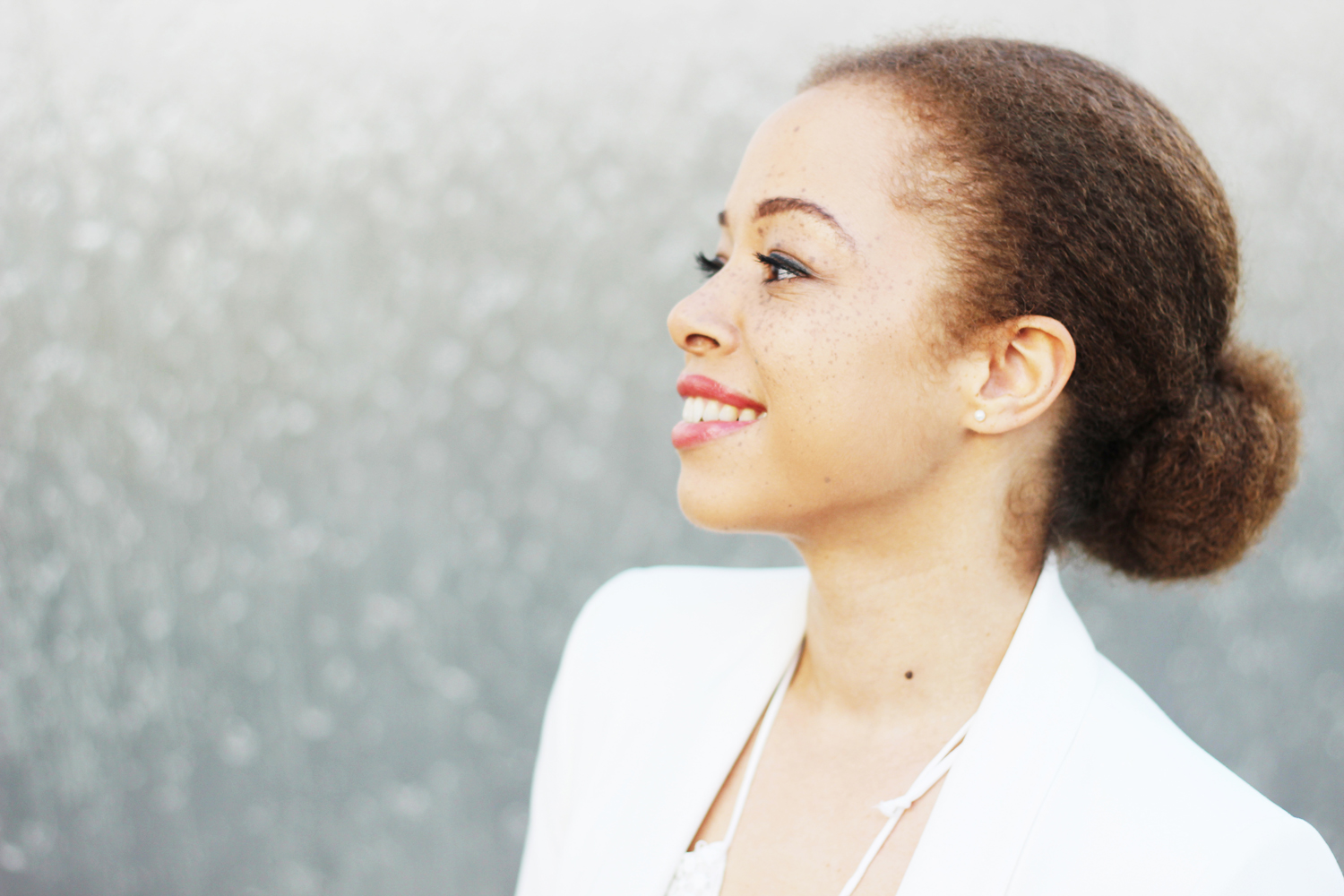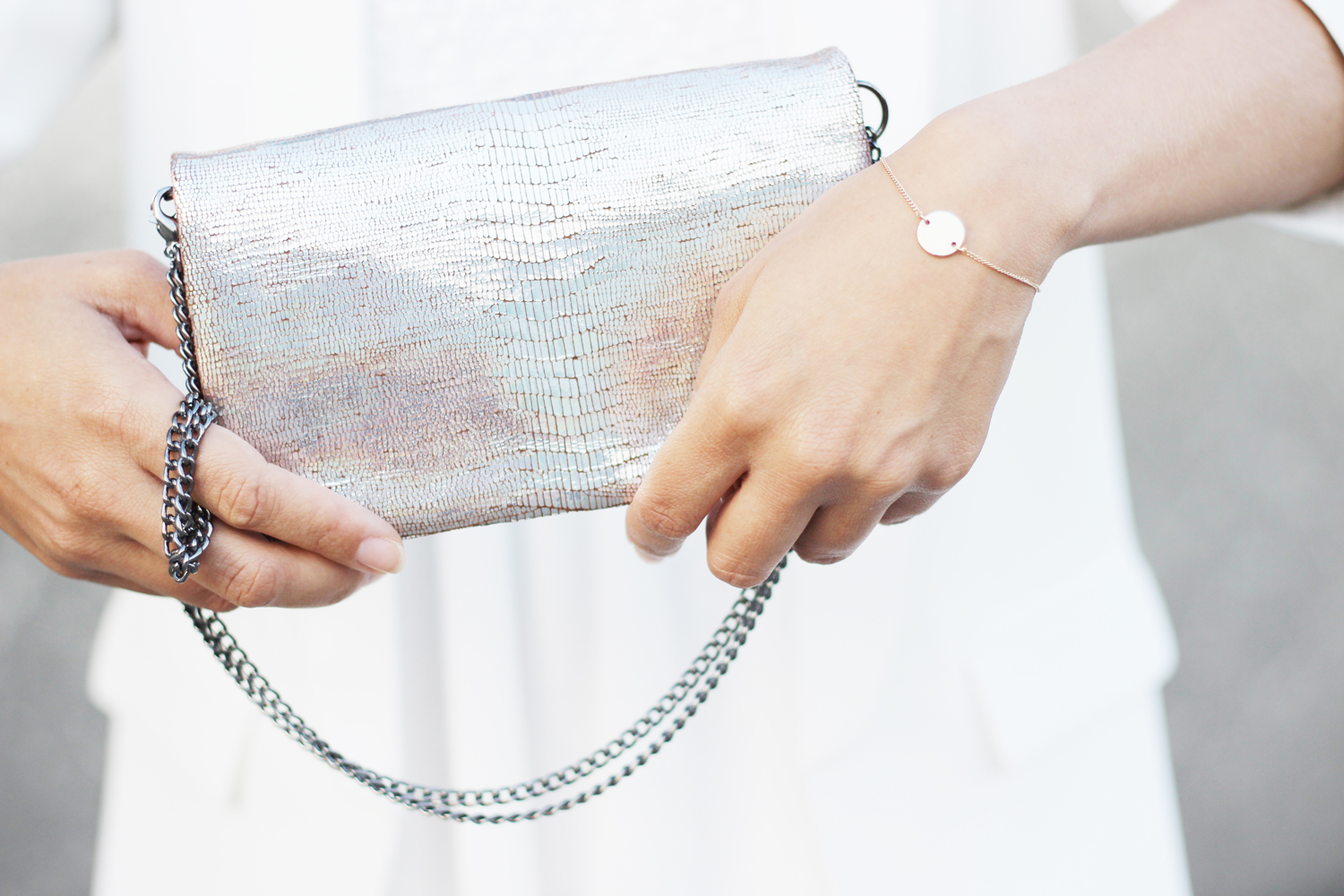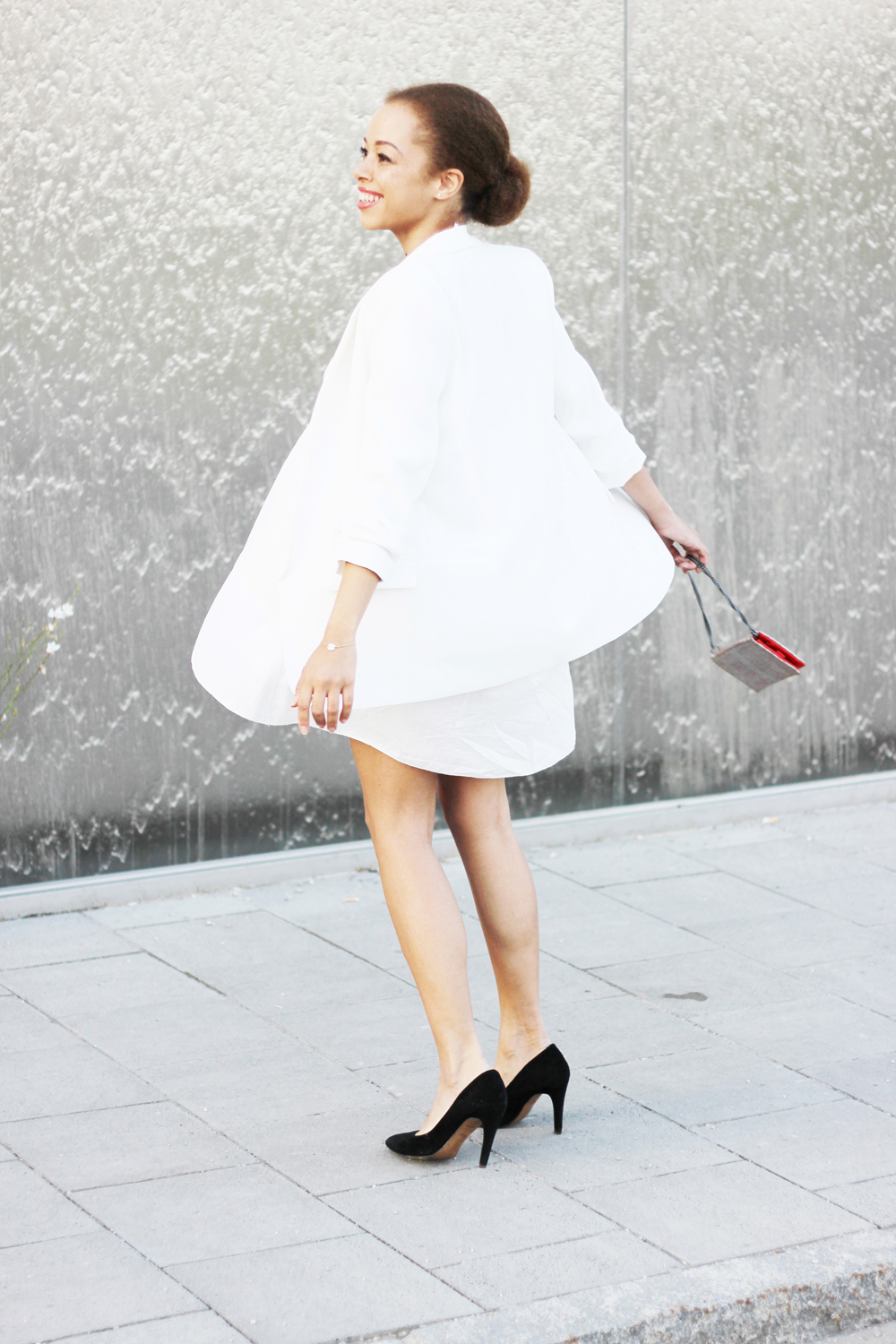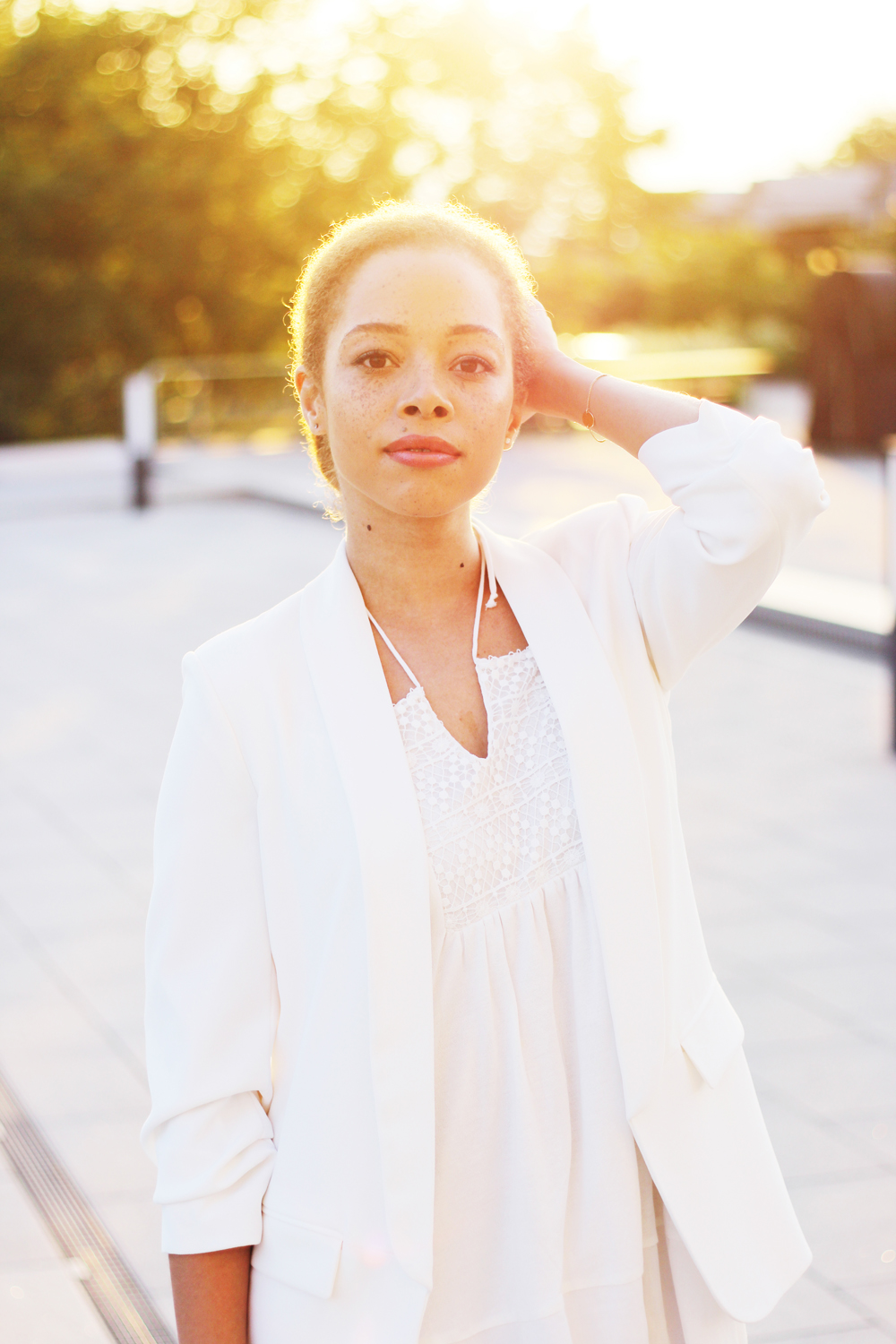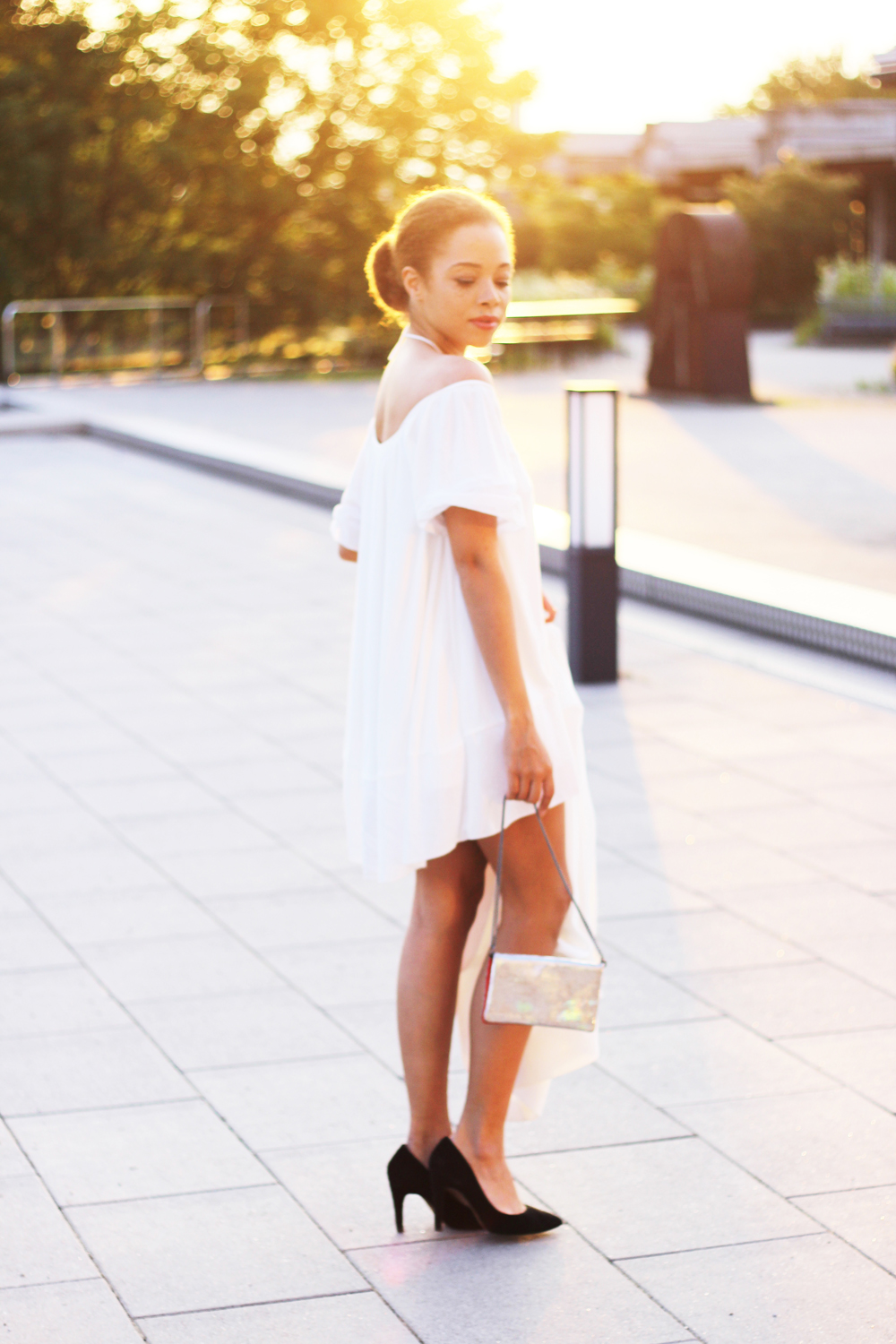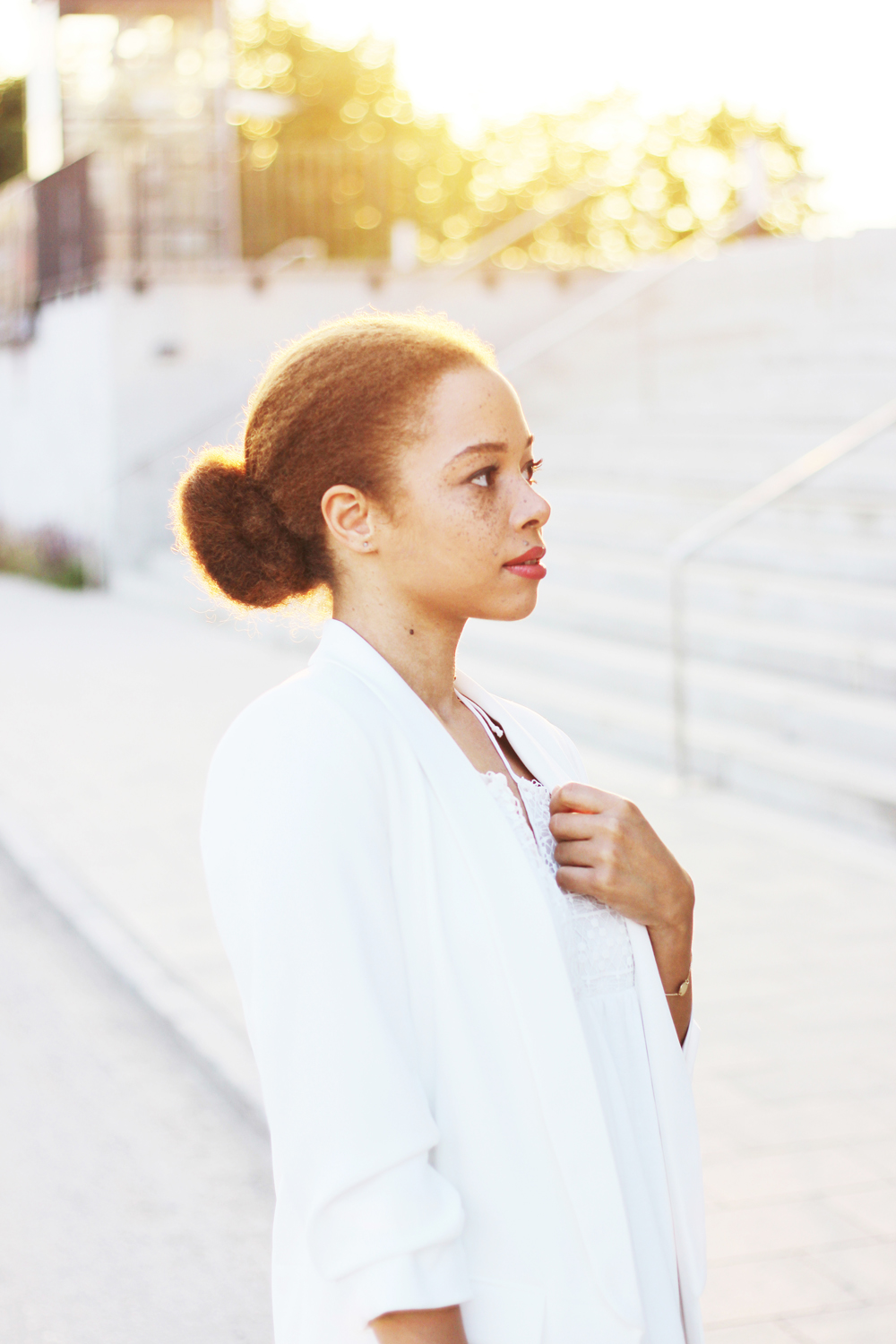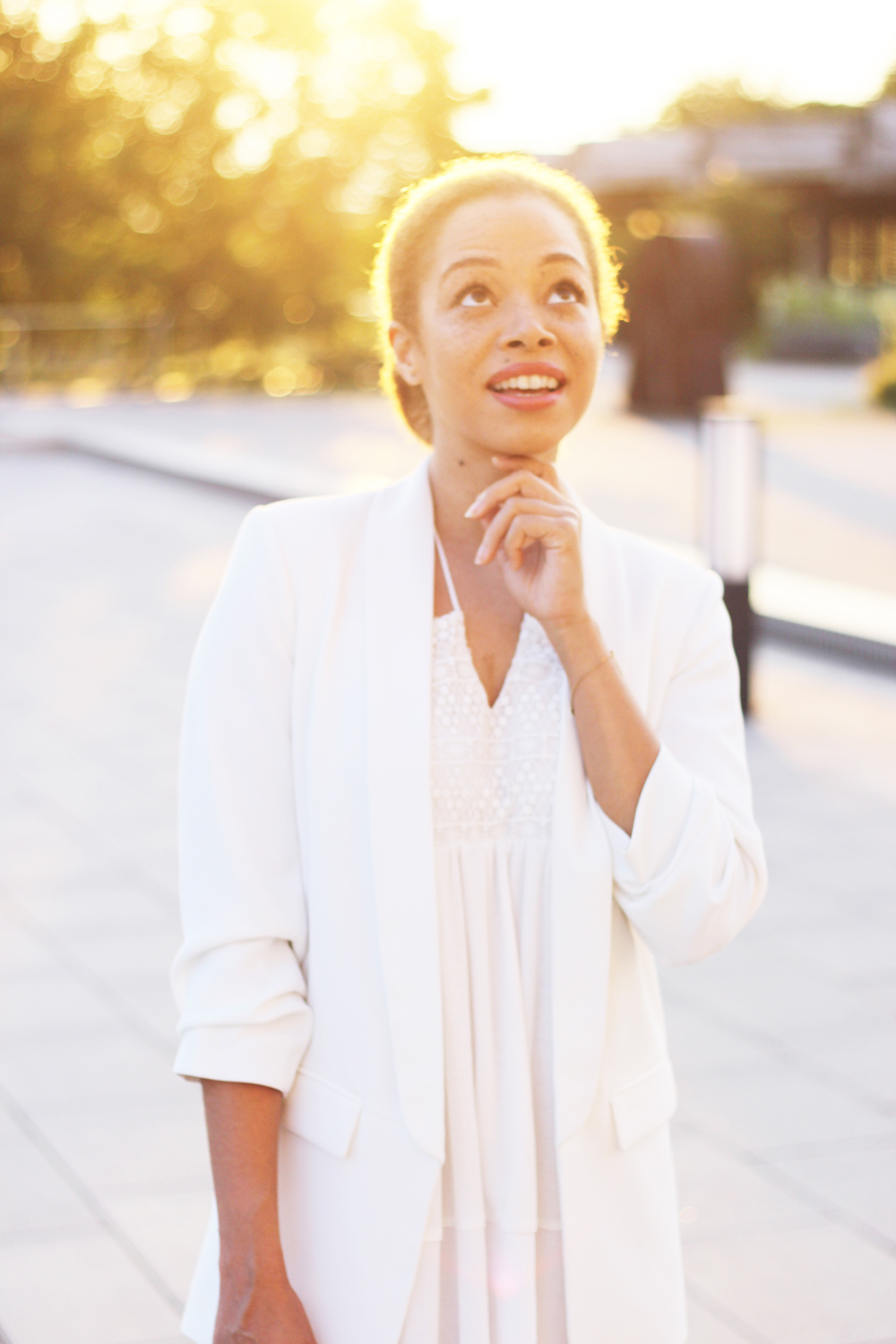 ---
Always celebrate the happy days! Könnt ihr euch auch noch an die Tage erinnern, an denen wir durch Wiesen gerannt sind, Gänseblümchenketten geflochten und mit unseren Freunden Verstecken gespielt haben? Also ich kann mich daran erinnern, als ob es gestern gewesen wäre. Ehrlich gesagt, weigere ich mich auch bis heute, etwas anderes zu sein, als ich selbst, die durch Wiesen rennt. Wie Ronja Räubertochter den Frühling mit einem Schrei willkommen heißt und Bäume umarmt. Einen Baum hab ich erst gestern spontan auf einem Mädchensommerabendspaziergang umarmt. Wer noch? Einfach raus in die Natur und machen! Grimassen ziehen und glücklich sein. Als Sommermädchen war ich sehr glücklich, meinen Geburtstagsmonat August wieder mit meiner wunderbaren Familie und wunderbaren Freunden zu feiern und wurde mit der wunderschönsten Überraschungsparty auf Wolke 7 katapuliert. Gelacht habe ich dabei wie ein Kind. Genau wie auf den Fotos, die ich schon letztes Jahr im Frühling für euch geshootet habe.
ZARA Off Shoulder Kleid
Am liebsten mag ich daran bis auf meine Fröhlichkeit und Albernheit (Grimassen schneidend, hüpfend und singend kennen mich meine Familie und Freunde immer wenn ich mich einfach glücklich fühle;) mein Zara Off Shoulder Kleid und die unglaublich schöne silberne FranCa Euphoria Clutch, die ein Geschenk von meiner süßen Cousine war! Lasst euer inneres Kind nicht in der hintersten Ecke eures Herzens verkümmern, lasst es frei!
Wünsche euch eine wunderbare Woche und gebt Bescheid, wenn ihr mal wieder was "Verrücktes" und "Kindisches" (die Wörter streicht endlich aus eurem Wortschatz) gemacht habt!
Fühlt euch umarmt,
eure Fati
---
(Engl.)
Always celebrate the happy days! Do you still remember the days when we ran through grassland, braided daisy chains and played hide and seek with our friends? Well, I do remember as if it was yesterday! To be honest, I refuse until now to be anything but myself, the one who runs through fields. Welcoming spring with a yell like Ronja the Robber's Daughter and hugging trees. I just hugged a tree yesterday on a girly summer evening stroll. Who else? Just go outside into nature and do it! Making funny faces and being happy. As a summer kid I was very happy to celebrate my birthday month August again with loveliest family and friends and I just floated on cloud 9 with the best surprise party! Thereby I laughed like a child. Just like you see me laughing on the photographs above that I already shooted last year in spring for you guys.
ZARA Off Shoulder Dress
Besides my joy and silliness (I make funny faces and jumping jacks when I am happy, just ask my family and friends;) I love most about the look the Zara off shoulder dress and the stunningly beautiful silvery FranCa Euphoria clutch that was a present from my lovely cousin! Don't let your inner child shrivel in the backmost corner of your heart, set it free!
I hope you lovelies have a wonderful week and let me know when you did something "weird" and "childish" (just cut these words out off your vocabulary) again!
Love,
Fati
---
FranCa | Euphoria Clutch, Zara | Off Shoulder Dress (embroidered), Zara | Blazer, HM | Bracelet, Zara | Suede High Heels