Meine Lieben, ich wünsche euch ein wunderbares glückliches neues Jahr 2017!
Ein Jahr, in dem ihr scheint und eure Träume und euer Potential verwirklicht. Ein Jahr, in dem ihr euch traut, ihr selbst zu sein, ohne Kompromisse, und euch traut, an euch zu glauben. Wir alle haben im letzten Jahr wieder viel dazu gelernt, über uns selbst, über unsere Mitmenschen, über die Welt! Ich habe im letzten Jahr viel nachgedacht, darüber, wer ich in meinem Herzen bin, was mir wichtig ist, was ich der Welt zurückgeben möchte. Und wieder mehr zu mir selbst gefunden.
Nimm Dir Einfach Zeit!
Ich denke, es ist wichtig, dass wir uns manchmal diese Zeit für uns nehmen, um uns bewusst zu werden, wohin wir gehen. Einfach du. Einfach ich. Sich einfach Zeit nehmen. Keine Ausreden. Fern von Social Media, fern von irgendwelchen Ablenkungen. Einfach nur deinem Herzschlag lauschen. Und … Was hörst du?
Wofür Schlägt Dein Herz?
Nehmt das alles, was ihr letztes Jahr erlebt habt, was euch stärker gemacht hat, und seid positiv! Immer. Achtet auf euch, liebt das, was ihr tief im Inneren seid, aber denkt auch an diejenigen, denen es nicht so gut geht wie euch. Schenkt ein Lächeln! Seid aufrichtig und stark. Liebevoll und verzeihend. Lacht mit freiem Herzen und lacht auch dann, wenn ihr traurig seid.
Lächle, Weil Du Es Kannst!
Lacht das Leben an! Und seid dankbar. Alles, was ihr gebt, kommt irgendwann auch zu euch zurück. Es gibt zu viel Schönes auf der Welt, als dass wir davor die Augen verschließen. Lasst alles, was euch traurig macht, nicht vergessen, was schön ist auf der Welt. Wir sind alle eins. Und es liegt an jedem von uns, auf andere immer mit offenem Herzen zuzugehen und Liebe zu schenken, um die Welt nicht wieder, sondern noch schöner zu machen. Ich sende euch ganz viel Liebe und denke an euch!
Eure Fa
(Details zum Look bald auf dem Blog)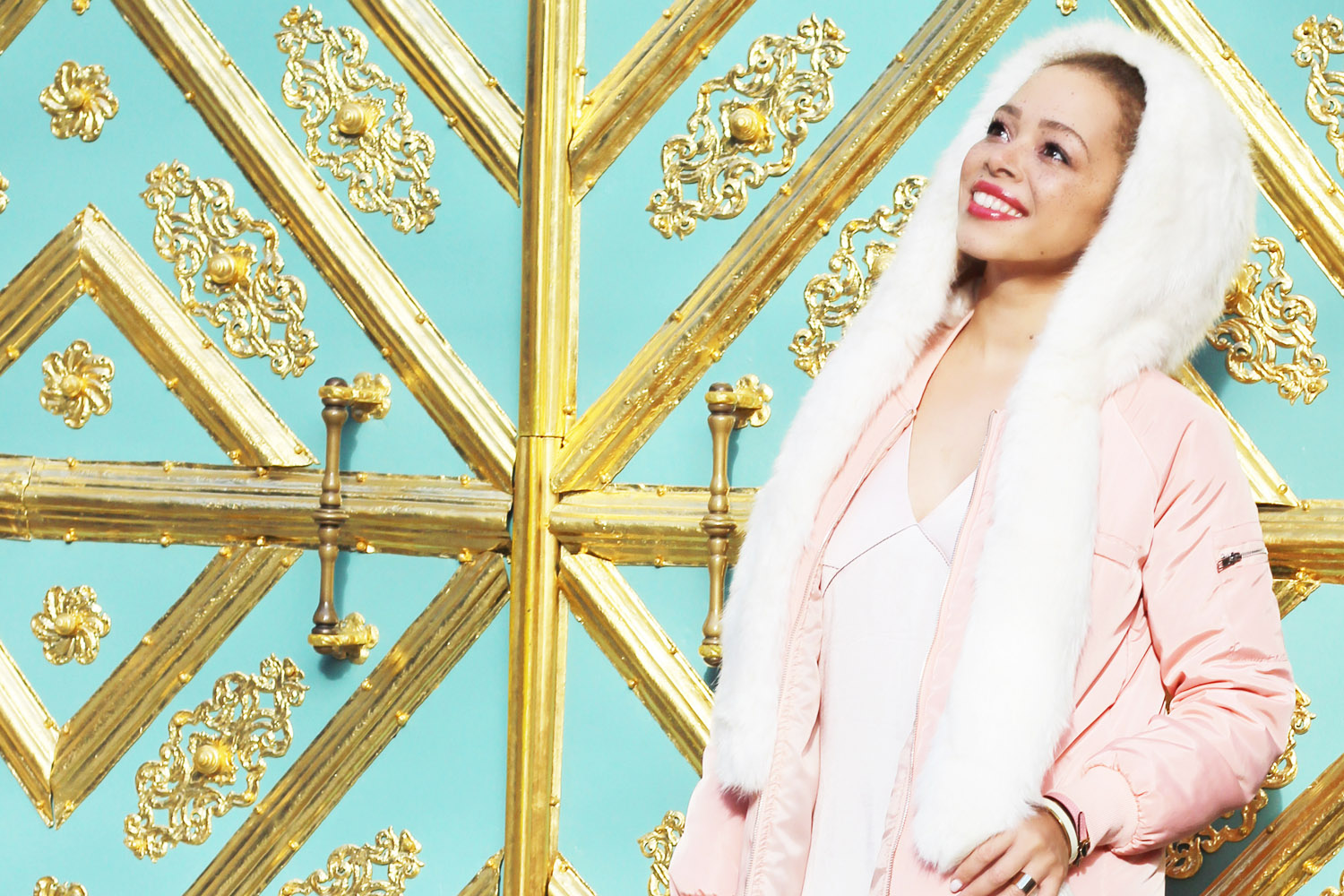 ---
(Engl.)
My Loves, I wish you a wonderful Happy New Year 2017!
A year, in which you let your inner light shine and in which you are living your dreams and your potential. A year, in which you dare to be truely yourselves, without compromises, and to believe in yourselves. We all have learned and experienced again a lot during the last year, about ourselves, about our fellows, about the world! I've thought much about life this year. Who am I, what touches me deep in my heart, how can I be a part of the circle of life and give something back. And I'm feeling myself even more again.
Just Take Your Time!
I think it is important for us to take this time for yourselves some time to become clear where we are heading to. Simply you. Simply me. Just take this time. No excuses. Out of social media, out of any distractions. Just listen to the beat of your heart. Now … What are you hearing?
Where Is Your Heart?
My loves … All that you've experienced the last year, all that you've grown from – just take it! And be positive! Always. Care for yourselves, love what you are feeling deep in your heart. But don't forget to also care about those that are in a worse position than you. Give somebody a smile! Be honest and strong. Loving and forgiving. Laugh with all your heart and laugh as well when you are feeling sad.
Smile Because You Can!
Give life a big smile! And be grateful. Everything you give will return to you some day. There is too much beauty on earth to close your eyes to it. Do not forget all that is beautiful in this world because of what makes you sad. We are all one. And it is up to us to always approach others with an honest and open heart and spread love. To make this world not again but rather even more beautiful as it already is. I send you lots of love whereever you are and I am thinking of you. I believe in you. We're gonna make it. Happy New Year.
Love,
Fa
(See the details of the look soon on the blog)