Rebel with or without a cause? Die Winterglöckchen läuten schon seit einiger Zeit. 2017 hat den Schnee nach München gebracht und auch ich Sommerkind kann es nicht mehr länger verleugnen und stelle mich so langsam auf die kalte Jahreszeit ein. ;) Das heißt für mich, dicke warme Wintermäntel und kuschelige Stiefel. Meine schwarzen Faux-Fur-Bikerboots kennt ihr ja schon. Ihr wisst ja, ich liebe schwarze boyische Teile, die man einfach überwerfen kann und schon ist man angezogen. Zu den Boots habe ich jetzt endlich vor ein paar Monaten den perfekten Twin gefunden – meine geliebte schwarze Bikerjacke!
Bambi And The Biker
Damals im Herbst war die schwarze Biker Jacke ganz schnell ausverkauft und ich war glücklich, dass ich sie mitgenommen hatte. Jetzt gibt es sie aber wieder in den Läden. Wenn ihr also noch eine super warme wunderschöne Jacke sucht, dann schnappt sie euch, Mädels! Dazu kombiniere ich im Moment am liebsten von Codello den rosa Beanie und die Clutch, auf dem der knuddelige Klopfer von 'Bambi' abgebildet ist. Ein bisschen rebellisch sein kann nie schaden ;)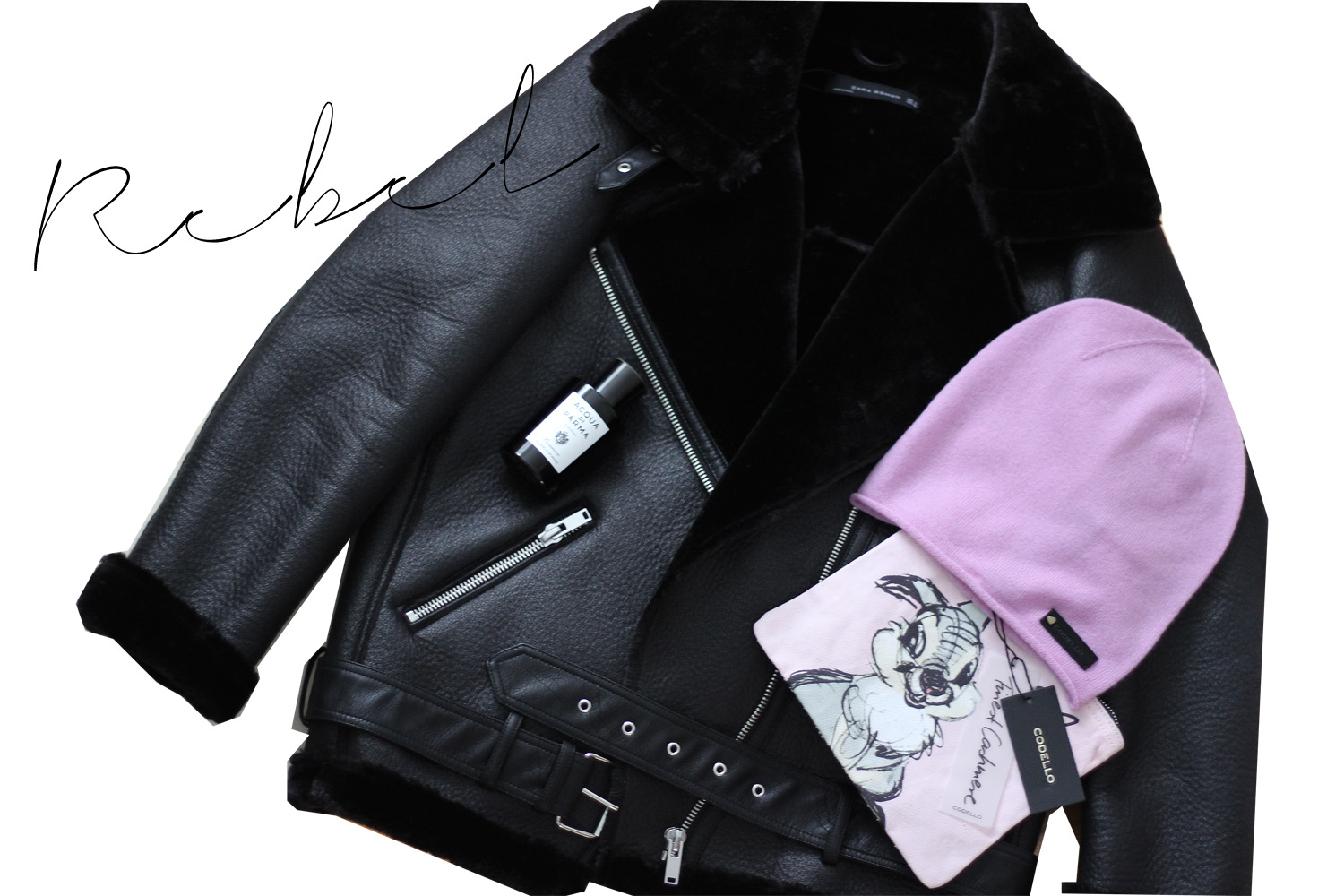 (Engl.)
Rebel with or without a cause? The winter bells are ringing for quite some time now. 2017 has brought the snow to Munich and yes, this summer kid in me has to give in and start to dress for the cold season. ;) That means to me: thick warm winter coats and cosy boots. You already know my black faux fur biker boots. And you know, I love black boyish pieces that you can simply throw on and you are dressed in one second. Now, I've finally found the perfect twin for my boots – my beloved black biker jacket!
Bambi And The Biker
As I bought it the last season, the black biker jacket was immediately sold out and I was so happy that I snapped it! But now the jacket is in stores again. So girls, if you're still searching for a lovely warm jacket, then go get it! At the moment I combine it with the rose beanie and the clutch with the cuddly Thumper from 'Bambi' on it. Being a little rebel can never hurt ;)
---
Codello | Beanie, Zara | Biker Jacket, Codello | Clutch, Aqua Di Parma | Eau De Cologne