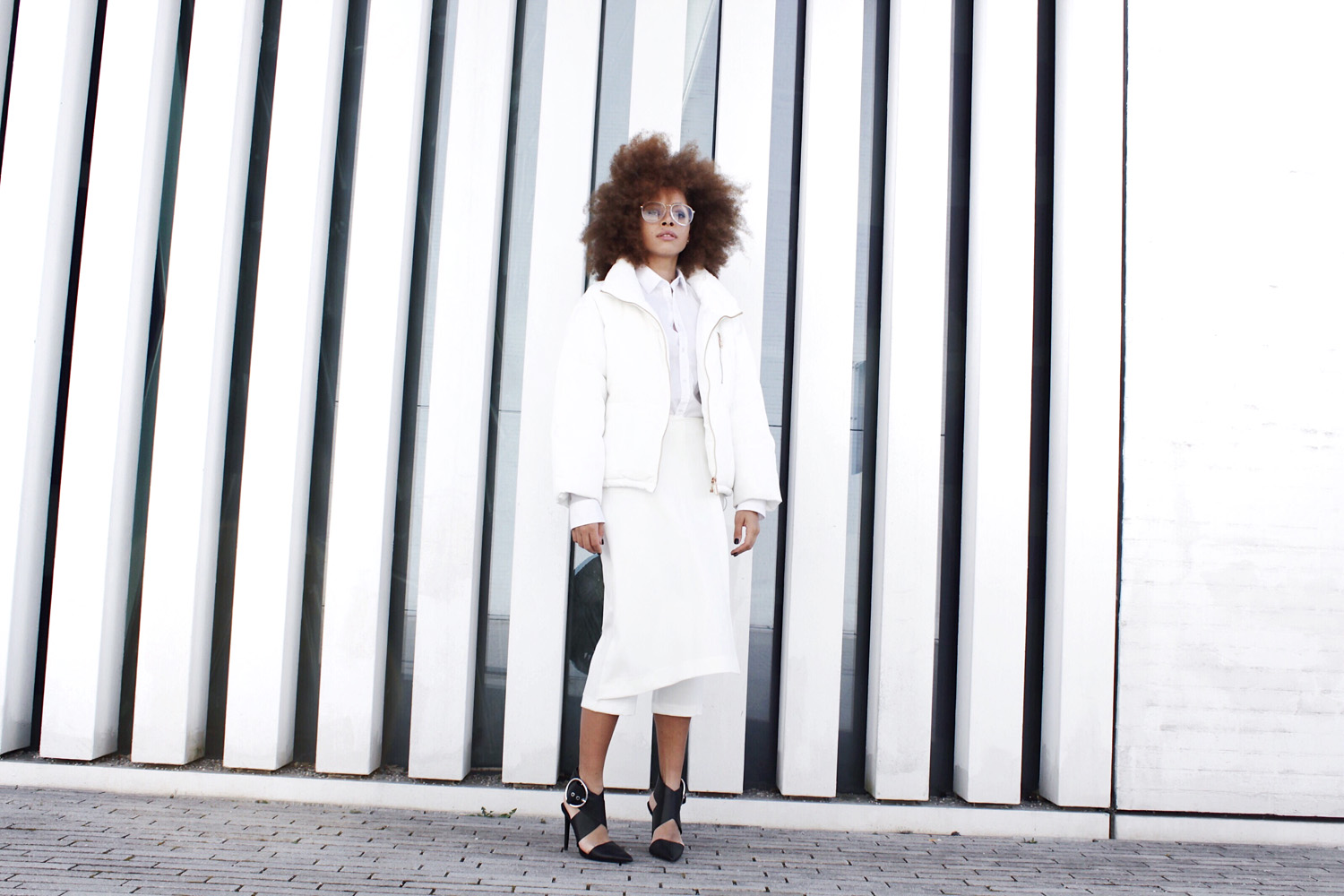 Wilkommen im Frühling! Endlich ist die Sonne wieder draußen, vorbei die kalte Jahreszeit! Ich finde es wunderschön, wenn überall die Kirschblüten anfangen zu blühen und alles langsam zu grünen beginnt! Man bekommt dann immer gleich eine extra Portion Energie!
Eyelet Heels!
Ich habe die ersten Sonnenstrahlen gleich genutzt und meine Eyelet Heels (dt. 'Öse') aus dem Schrank geholt, um für euch einen Frühlingslook zu kombinieren. Wie ihr auf den Bildern sehen könnt hat es an dem Tag ziemlich gewindet, und meine Haare sind mir oft ins Gesicht geweht. Der Wind war aber eine willkommene Erfrischung! Was tragt ihr am liebsten, wenn die ersten Sonnenstrahlen durchkommen und der Frühling an die Tür klopft? Ich wünsch euch einen sonnigen Start in den Frühling!



---
(Engl.)
Welcome in spring! Finally, the sun is out again and the birds begin to chrip! The cold winter time is finally over! I really love seeing the cherry blossoms beginning to bloom everywhere and to watch everything turn green again! You always get an extra dose of energy when the spring knocks on your door!
Eyelet Heels!
How to cherish the first sunbeams better than by wearing our spring heels? So, I got my eyelet heels out of the closet and combined a spring look for you guys! As you can see on the pictures, it was pretty windy that day, but that made it quite refreshing! What do you guys wear when the first sunbeams are coming through and spring is finally there? I wish you a sunny start in the spring!
---
Seidensticker | Shirt, Boohoo | Culotte, SheIn | Nerd Glasses, Zara | Bomber Jacket, Eyelet Heels.