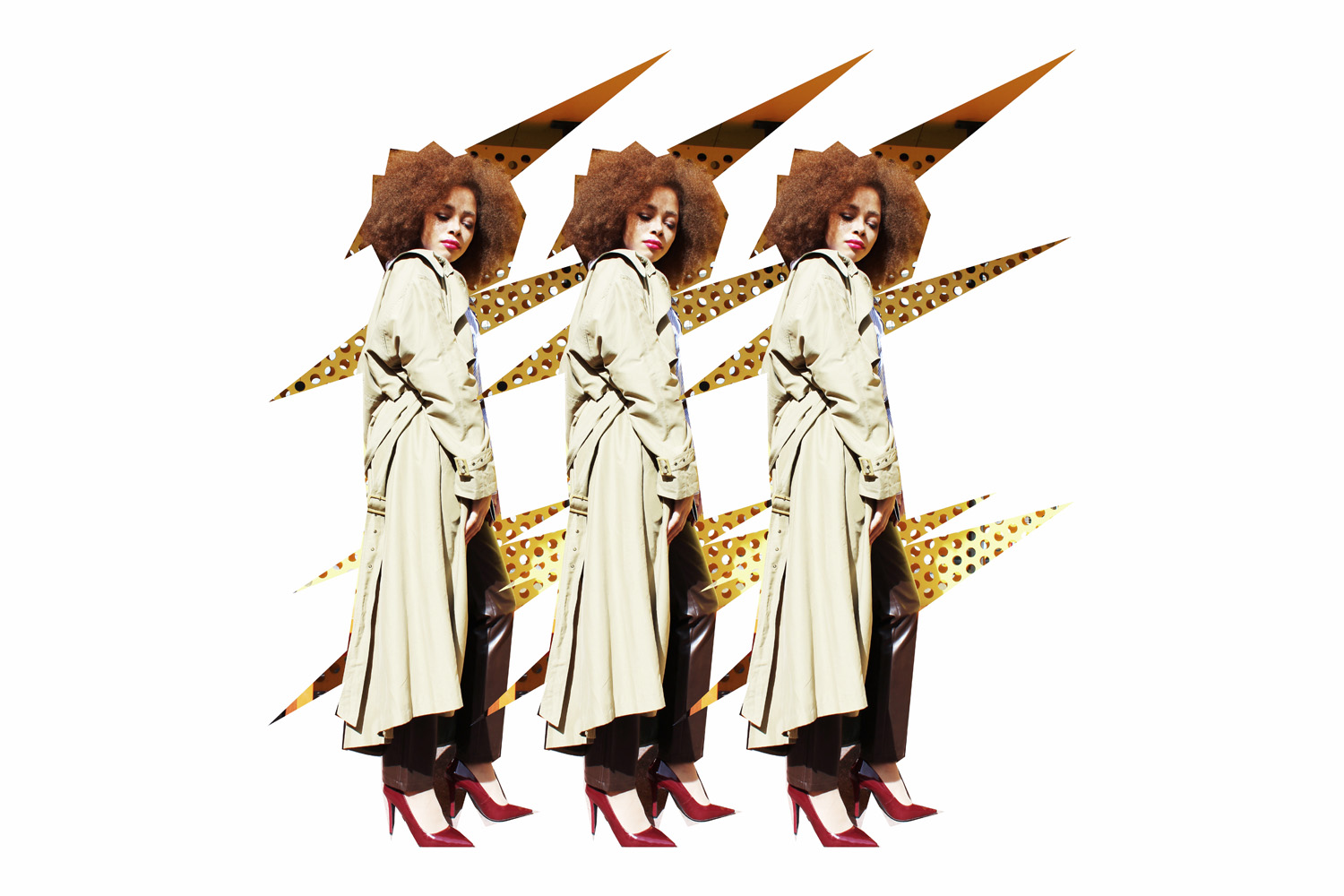 Das Comeback des Trenchcoats. Ich hatte ihn schon fast vergessen, muss ich zugeben. In den letzten Jahren tauchte er ab und zu in abgewandelter Form wie als leichter Dust Mantel auf, wir wurden aber nie mehr so richtig warm mit ihm. Jetzt erlebt er ein fulminantes Revival. Und das Beste daran: wir müssen uns nicht mal Mühe geben, ein neues Exemplar zu suchen, sondern können uns einfach die neunziger Trenchcoats unserer Eltern aus dem Kleiderschrank klauen.
Wieder Im Trench!
Angesagt sind nämlich genau diese tollen Mäntel, mit denen Columbo auf Verbrecherjagd gegangen ist. Den Look dazu habe ich für euch im noch kalten März vorgeshootet, er passt aber perfekt zum wechselhaften Aprilwetter. Zum Trenchcoat trage ich gerne meine Streifenbluse mit Statement Ärmeln, die ich schon zur Fashion Week im Januar das erste Mal an hatte. Einen Vintage Gürtel von Bogner um die Taille (ein Tipp von meiner Mama, damals wie auch heute wieder in! ;) – ich lasse den Trench einfach ganz locker darüber fallen. So seid ihr definitiv erst mal gut ausgestattet für Wind und Wetter im Frühling 2017!
Was haltet ihr vom Comeback des Trenchcoats?
Habt ihr selbst noch einen zuhause und tragt ihr ihn? Ich bin neugierig!





---
(Engl.)
The comback of the trenchcoat. I almost forgot it, I have to admit. During the last years, it appeared from time to time in modified form like as dust coat, but we never really got comfortable with one another. Now it celebrates a fulminant revival. And the best of it over all: we don't even have to make an effort to shop a new piece, we can just snitch the 90ies trenchcoats from our parent's closet.
Hello, My Name Is Trenchcoat.
The same dream coats, in which Columbo went on a manhunt, are so hot right now. I've shooted the look for you in cold March, but it's perfect for the unsteady April weather. I love to wear with it my striped blouse with statement sleeves that I've already worn the first time at Fashion Week in January. A vintage belt from Bogner around the waist (a tip from my mum, that won't get out of style! ;) – and 'hang loose' for the trench. That way you are definitely well prepared for wind and weather in spring 2017!
What do you think of the comeback of the trenchcoat?
Do you still have one at home and do you wear it? I am curious!
---
Petite Mademoiselle | Trenchcoat, Bogner | Belt, Zara | Red High Heels & Blouse, Marc Jacobs | Bracelet, Salvatore Ferragamo | Case.