Wann habt ihr das letzte Mal gedacht, is' mir doch egal? Ganz nach dem Motto "man lebt nur einmal". Einfach italienische Schlager trotz Nachbarn laut aufdrehen und wie angestochen à la Stilikone Sophia Loren zu "tu vuo fa l'Americano" durch die Küche tanzen. Im Kino einfach mal nach dem Filmende laut klatschen und jubeln, weil es so schön war! Egal! Einfach machen. Oder einfach mal ohrenbetäubend laut "Let it be" beim Weggehen in der Gruppe im Chor johlen. Mal ehrlich, was hält uns zurück?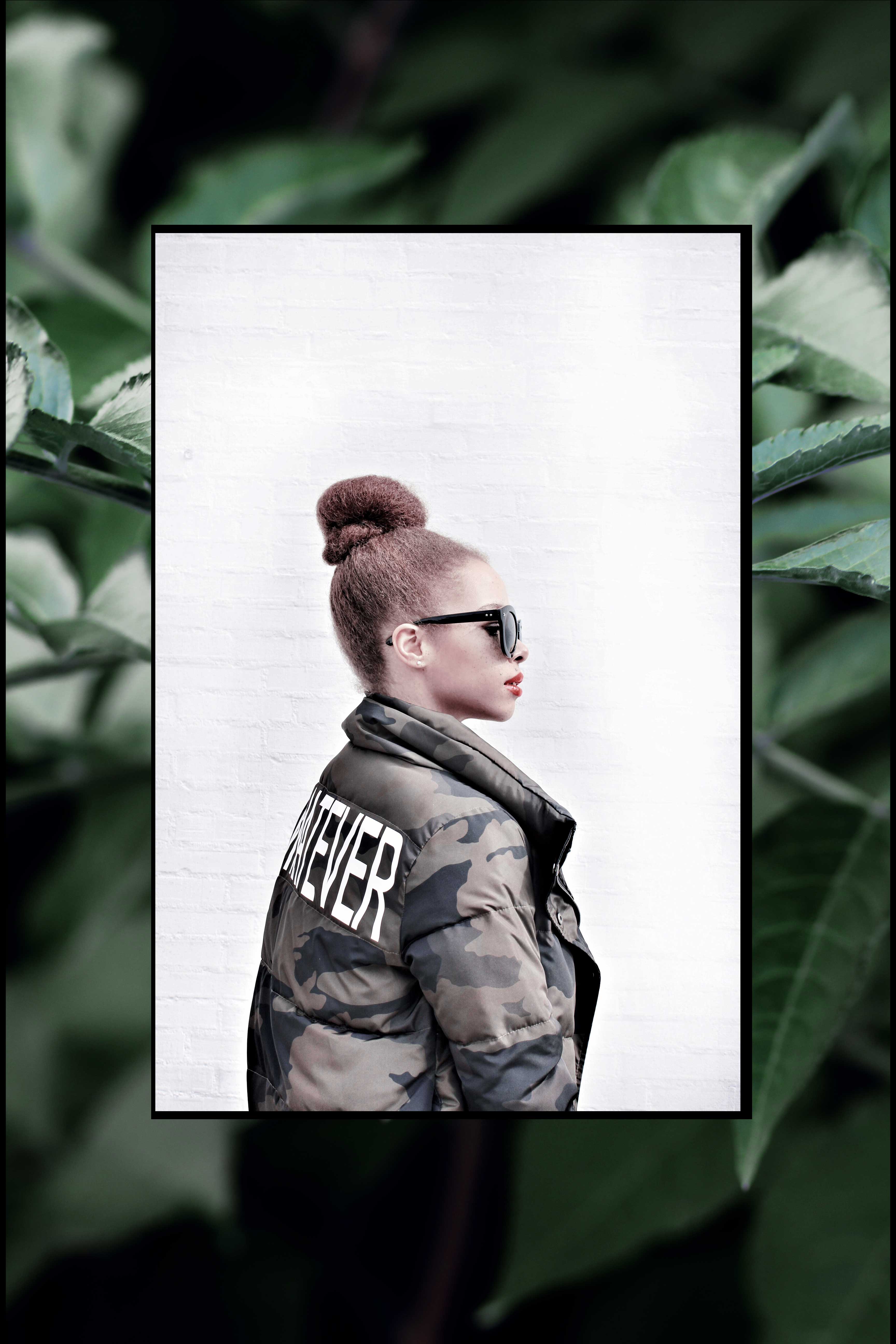 Who Cares?
Unsere Scham, ein ängstliches Gefühl, jemandem auf die Füße treten zu können? Und deshalb einfach die schönsten Momente nicht in vollen Zügen genießen? Ne! So nicht, sag ich mir. Wenn es was zu lachen und zu freuen gibt, sollten wir das auch einfach tun! Etwas, das ich von meinen Eltern und Großeltern mitbekommen habe. Deshalb steht der heutige Look auch einfach unter dem Zeichen "Whatever"! Was gibt es Schöneres, als mal aus dem Trott auszubrechen und ganz "menschlich" zu sein? Eben – nichts! Deshalb gibt es auch heute einfach mal keine Erklärung zum Look. Einfach so. Weil's Spaß macht.
Wo ihr auch seid, habt nen wunderbaren lustigen Tag meine Lieben!
Wann sagt ihr am liebsten einfach mal "Is' mir egal"? Schreibt es mir mal!



(Engl.)

When have you thought the last time, actually, I don't care? True to the motto "you only live once". Cranking up your italian hits as loudly as you want despite neighbours and dancing wildly through the kitchen like style icon sophia loren to "tu vuo fa l'Americano". Clapping and cheering loudly in the cinema after the film finale because it was so wonderful! Don't care! Just do it. Or yelling earsplitting loudly "Let it be" in choir when going out in the group. Seriously, what holds us back?
Who Cares?
Our shame, our anxious feeling we could get on the wrong side of somebody? And therefore deny ourselves enjoying the most beautiful moments to the fullest? Nah! Not on my watch, I tell myself. If there is something to laugh and cheer about, then you should just do it! Something, my parents and grand parents gave me to take along. That's why the motto for today's look is "Whatever"! Is there anything more wonderful than breaking out of the daily grind and being your true "human" self? Right – there is nothing better! So today the there won't be any description of the look. Just because. For fun.
Wherever you are, have a wonderful funny day my loves!
In which situations do you just say "I don't care"? Let me know!
---
Nike | Air Force One, New Look | Skinny Jeans, Zara | Camouflage Bomber Jacket, She In | Glasses, Print Sweater.