Wann trauen wir uns mal was? Ich weiß wann. Genau jetzt! Die Zeiten von langweiligen Trends sind lange vorbei. Wir dürfen machen, was wir wollen. Ein Revoluzzer-Marsch der Off-White Generation. Modesünden und Styling Faux Pas? Gewesen. Und das kommt uns jetzt gerade recht. Denn der Athleisure Trend bringt uns dieses Jahr nicht nur nen schnellen kostenlosen Pimp-my-Schweinehund-Sporthasen-tauglich Booster. Nein, wir haben tatsächlich auch noch modetechnisch was davon. Eine Reise in die Zeit zurück. Als wir für unsere ausgefallenen Modefails noch nicht schief auf der Straße angeschaut wurden. Radlerhosen, weiße Socken, Birkenstocklatschen, Badelatschen, was auch immer Latschen. Komm, wir trauen uns jetzt mal wieder was! Warum? Ganz einfach – weil's Spaß macht :)
Und hier kommen sie!
Das sind die Fashion No-Go's, die wir 2018 suchten werden
– und uns ganz nebenbei ein Lächeln aufs Gesicht zaubern:
Diese Modesünden Wollen Wir 2018 Begehen
Radlerhosen
als Kind habe ich sie nicht besonders gemocht. Aber umso öfter getragen. Ein 90er Phänomen. Und 2018 ein hippes Accessoire, um gegen (oder mit?) dem Strom zu schwimmen: die Radlerhose. Ich weiß. Gewagt, sagen jetzt die einen. Gekauft, sagen die anderen. Wer oder was sind nochmal Shorts?
Mehrere Taschen gleichzeitig tragen
eine, zwei, nein drei – wenn wir uns nicht entscheiden können, warum nicht gleich alle beide tragen? Mode kennt keine Grenzen. Und wir 2018 auch nicht mehr.
Badeschlappen
zum Baden im Sommer gehören auch die passenden Schlappen. Und da wir Cali Vibes, Palmen und Retro dieses Jahr so richtig feiern, tuen wir auch so, als hätten wir den Strand gleich vor der Tür. Und gehen mit denselben auf Stadtsafari.
Hier sind also die Fashion No-Go's, die wir 2018 so richtig feiern! Weil wir sie lieben. Weil sie uns aufwecken. Und weil sie uns wieder das Gefühl geben, die Mode nicht nur zu tragen, sondern auch mal wieder zu leben und zu fühlen. Ganz ohne Regeln. Wir nehmen uns endlich nicht mehr allzu ernst. Mode soll Spaß machen. Und das haben all diese Trends gemeinsam: sie sind lustig. Urkomisch. Mode mit einem Augenzwinkern. Und einem großen Lächeln.
Stimmt ihr mir zu?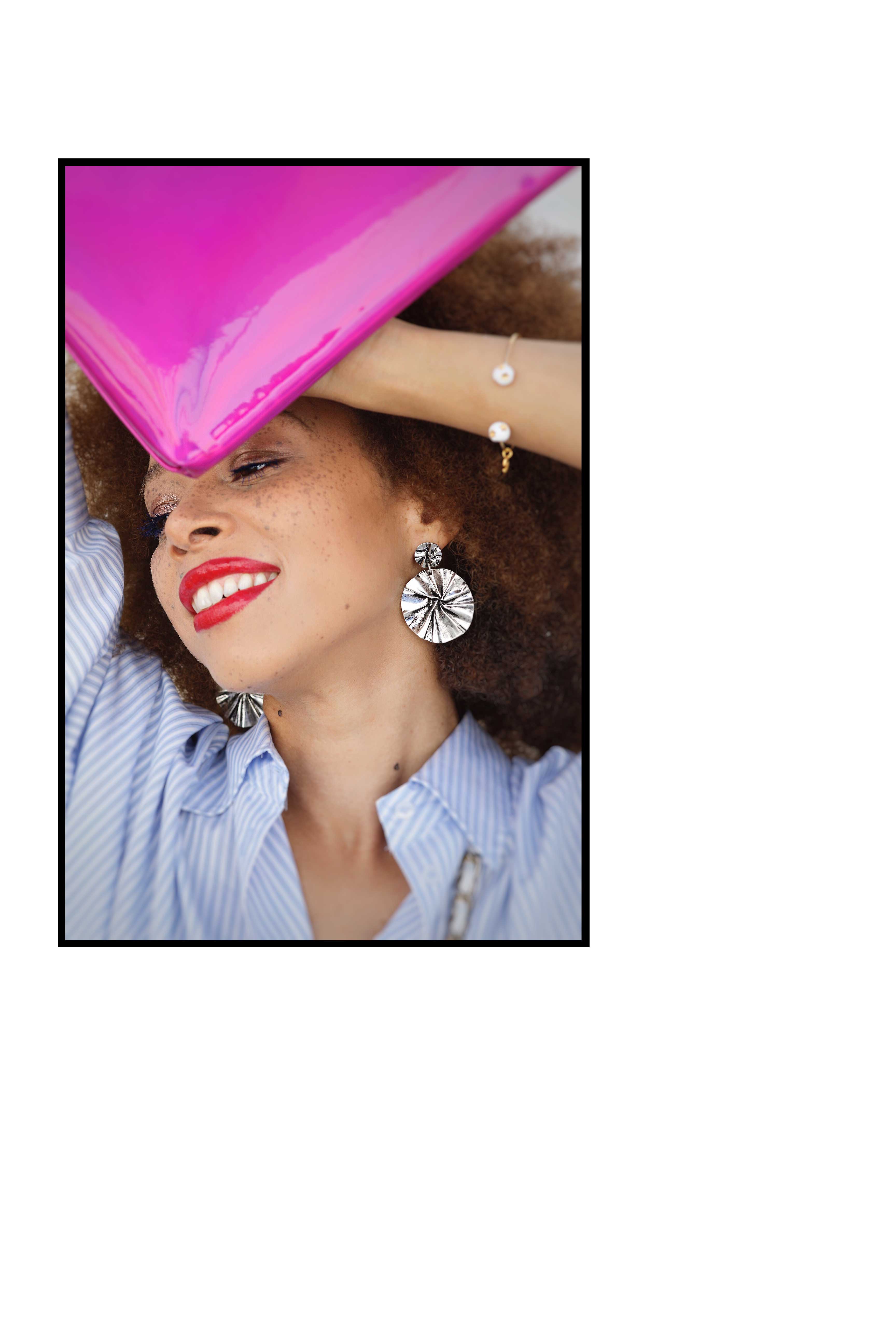 (Engl.)
When do we dare something? I know. Right now! Long gone are the days of boring trends. We may do what we want. A revolutionary march of the Off-White generation. Fashion fails and styling faux pas? Gone. And that strikes us well-timed. As the athleisure trend doesn't only give us a quick pimp-my-inner-weaker-self-bunny-booty-ready booster. No, we actually profit from it fashion-wise. A journey back in time. When we weren't mocked for our fancy fashion fails on the street. Cycling shorts, white socks, Birkenstock sandals, bathing sandals, whatever sandals. Come on, let's dare something again! Why? Easy – because it's fun :)
And here they come!
Those are the fashion no-go's that turn must-haves in 2018
– and that light up our face by the way!
Fashion No-Go's That Turn Must-Haves In 2018
Cycling Shorts
I didn't like them that much in my childhood days. But nonetheless worn them that much. A 90ies phenomenon. And 2018 a hip accessory to don't (?) go with the flow: the cycling shorts. I know. Daring, some will say now. Bought, others say. Who or what are common shorts again?
Wear Multiple Bags At Once
one, two, no three – when we can't decide, why not wear them bags all at once? Fashion knows no limits. And 2018, we either.
Bathing Sandals
in summer you just have to have those bathing sandals. And as we go all the way for Cali vibes, palms and retro this year, let's pretend, beach is at our doorstep as well. And go for a city safari with them.
So here are the fashion no-go's that turn must-haves in 2018! That we celebrate. Because we love them. Because they wake us up. And because they give us a feeling of not only wearing fashion but also living and feeling it again. Without rules. We finally don't take ourselves too seriously any more. Fashion shall be fun. And all those trends share this one: they are funny. Killing. Fashion with a twinkle. And a big smile.
Do you agree?
---
HM | Cycling Shorts/ Lingerie, Mango | Neon Clutch, Nadine S | Bird Ring & Bracelet, ZARA | Striped Blouse & Bathing Sandals