Melrose Avenue, Vivienne Westwood. 40 Grad. Mittagshitze.
Alles, was ich zum Überleben brauche. Fast. Na gut, und Wasser. Und vielleicht irgendwann ein Handtuch. Weil sich Schwitzen nicht so gut macht in einem weißen Kamikaze Outfit. Aber sonst könnte ich mich gerade nicht wohler fühlen. Die Straßen sind wie leer gefegt. Alle sitzen hinter klimatisierten Fensterscheiben und wahlweise mit kühlen Frappé Lattes und Laptops in Cafés. Also alles, bis auf die vorbeifahrenden Autos, schön frei und ruhig – und sonnig. Ein Paradies für mich. Und der perfekte Platz zum Shooten.
ASOS White Plunge Swimsuit
In meinem letzten Post habe ich euch den neuen Swimwear Modetrend vorgestellt. Heute gibt es dazu den ganzen Look. Direkt aus West Hollywood, Los Angeles, geshootet während des Sommertrips vor ein paar Monaten.
Was macht einen fertigen, guten Look aus? Vor der Melrose Avenue habe ich mir noch auf dem Runyon Canyon die Sonne auf den Rücken scheinen lassen. Nur mit weißem dekolltierten Swimsuit und Shorts und Kappe natürlich. Aber am schönsten am Swimwear Trend finde ich die Möglichkeit zu layern. Und das geht auch hier, bei 40 Grad. Einfach in eine Bluse oder Herrenhemd schlüpfen. Und ein paar Accessoires nicht vergessen: Sonnenbrille, Ringe, Armband, Slipper – und fertig ist der Look.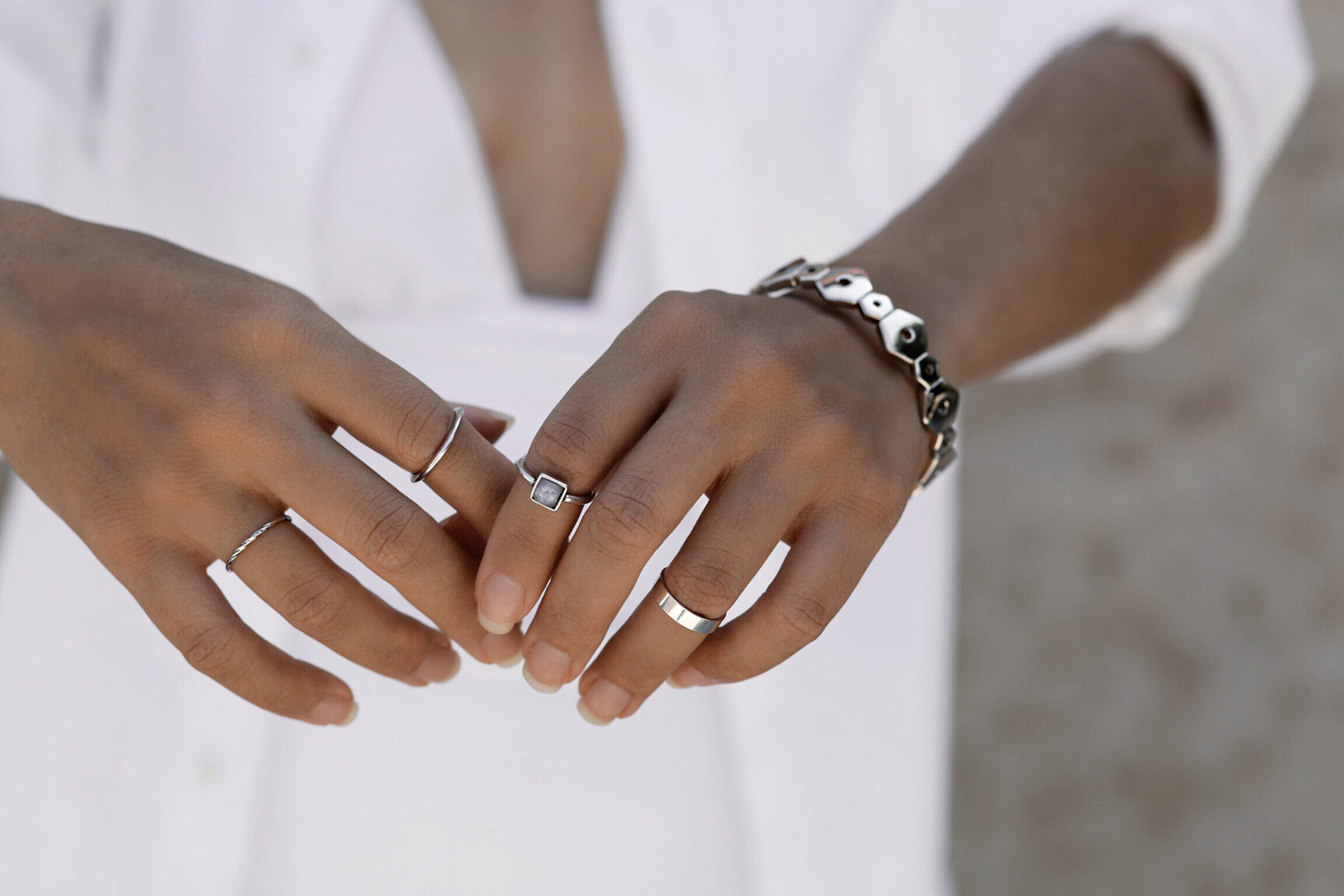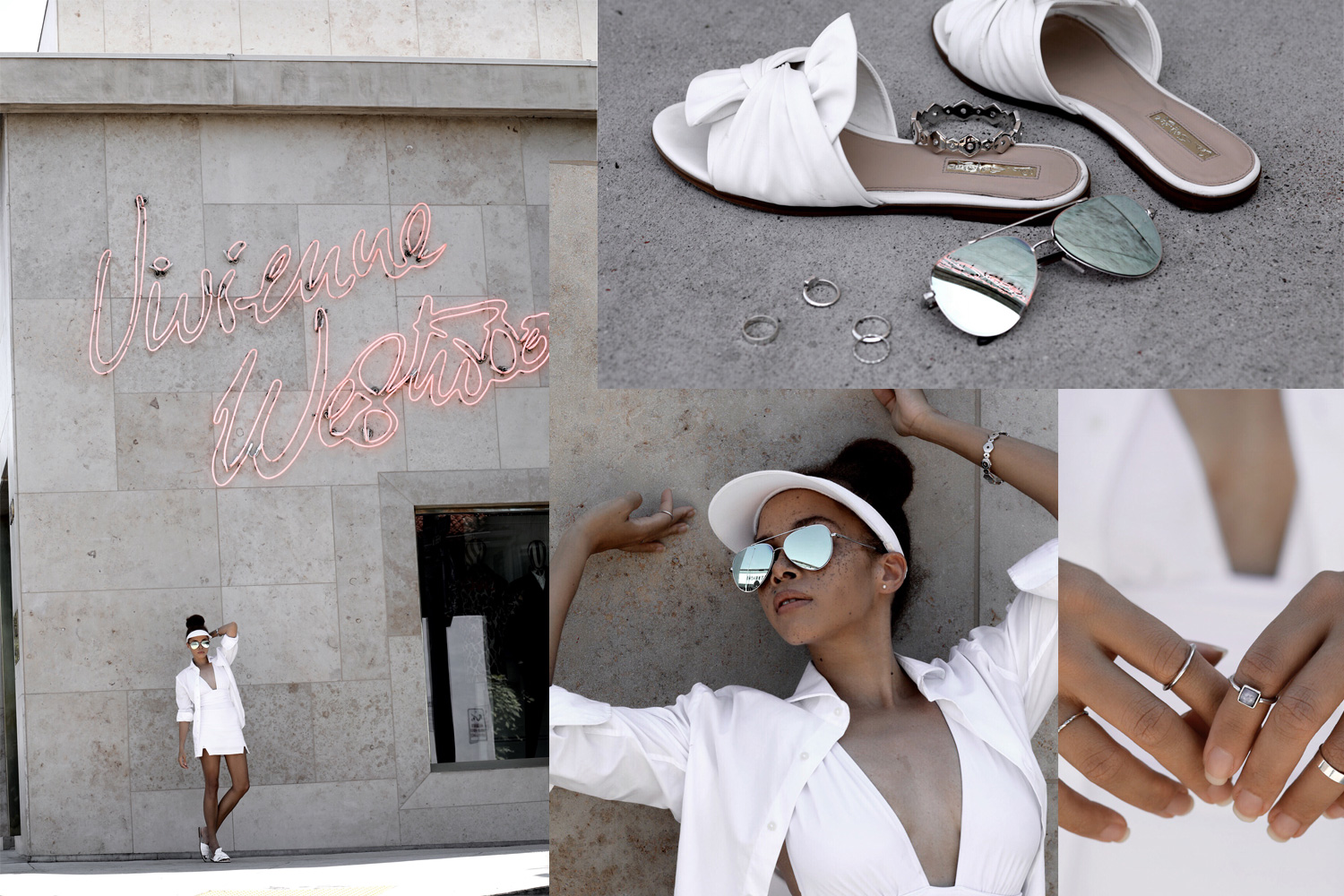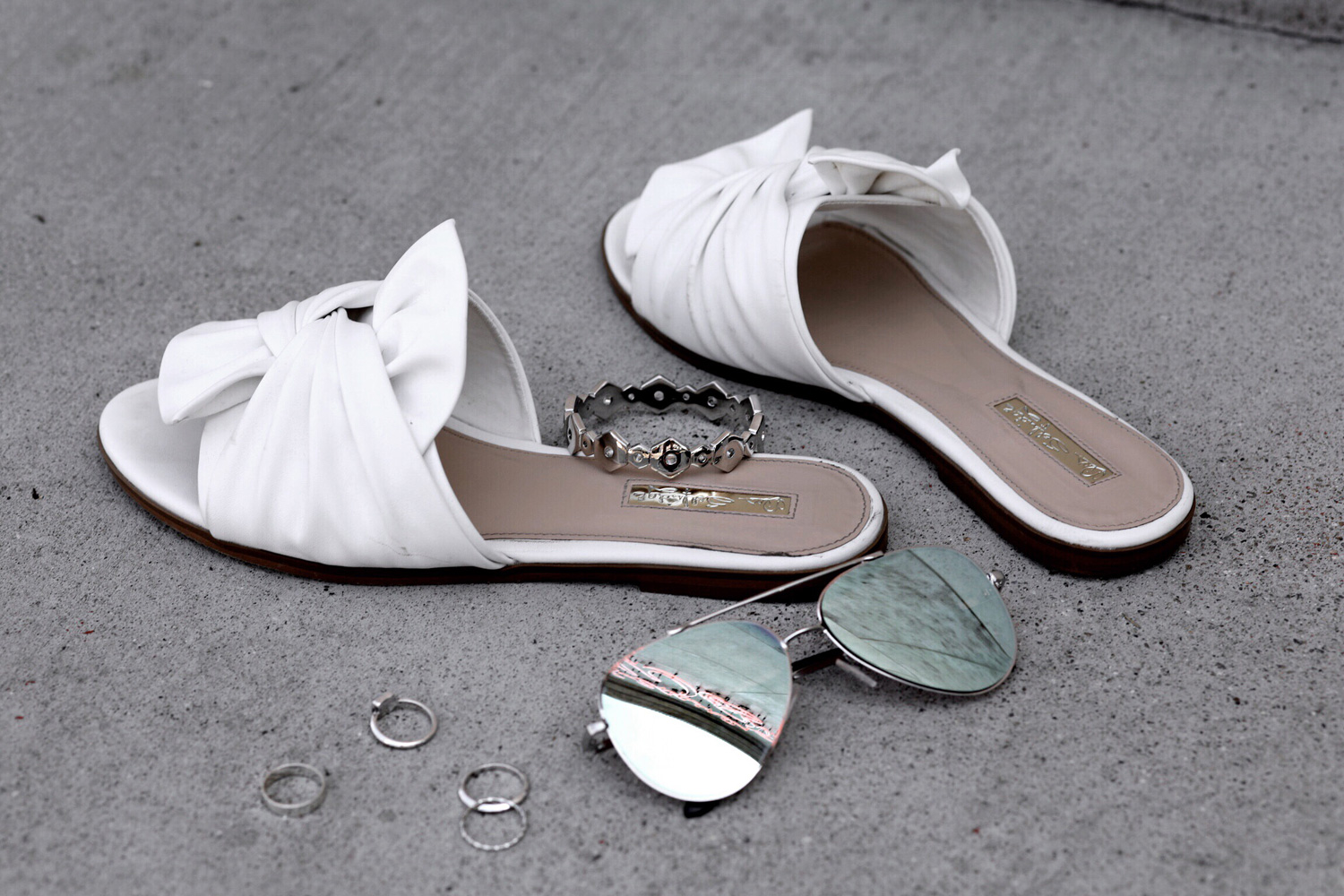 (Engl.)
Melrose Avenue, Vivienne Westwood. 40 degrees. Midday heat.
All that I need to survive. Almost. Okay, and water. And maybe sometime a towel. As sweating in a white kamikaze outfit is no good. But otherwise I couldn't feel more satisfied. The streets are empty. Everybody sits behind air-conditioned windows and optionally with cool frappé lattes and laptops in cafés. Voilà everything – except for the passing cars – pretty free and calm – and sunny. A paradies just for me. And the perfect place to shoot.
ASOS White Plunge Swimsuit
In my last post I've introduced to you the latest swimwear fashion trend. Today comes the full look. Straight from West Hollywood, Los Angeles, shooted during the summer trip a few months ago.
What is needed for a good to go styling? Before we headed to Melrose Avenue, I let the sun shine on my back. With ASOS white plunge swimsuit and shorts and cap, of course. But what I love most about the swimwear trend is the option to style and layer it with other clothes. And you can do that here as well, with 40 degrees on your back. Just slip into a blouse or a men's shirt. Then don't forget a few accessories: sunglasses, rings, bracelet, mules – and off we go.
What do you think of my Hollywood swimsuit style?
---
ASOS | White Plunge Swimsuit, Marc Jacobs | Bracelet, Miss Selfridge | Mules, ASOS | Rings, ZARA | Shorts, Sunglasses