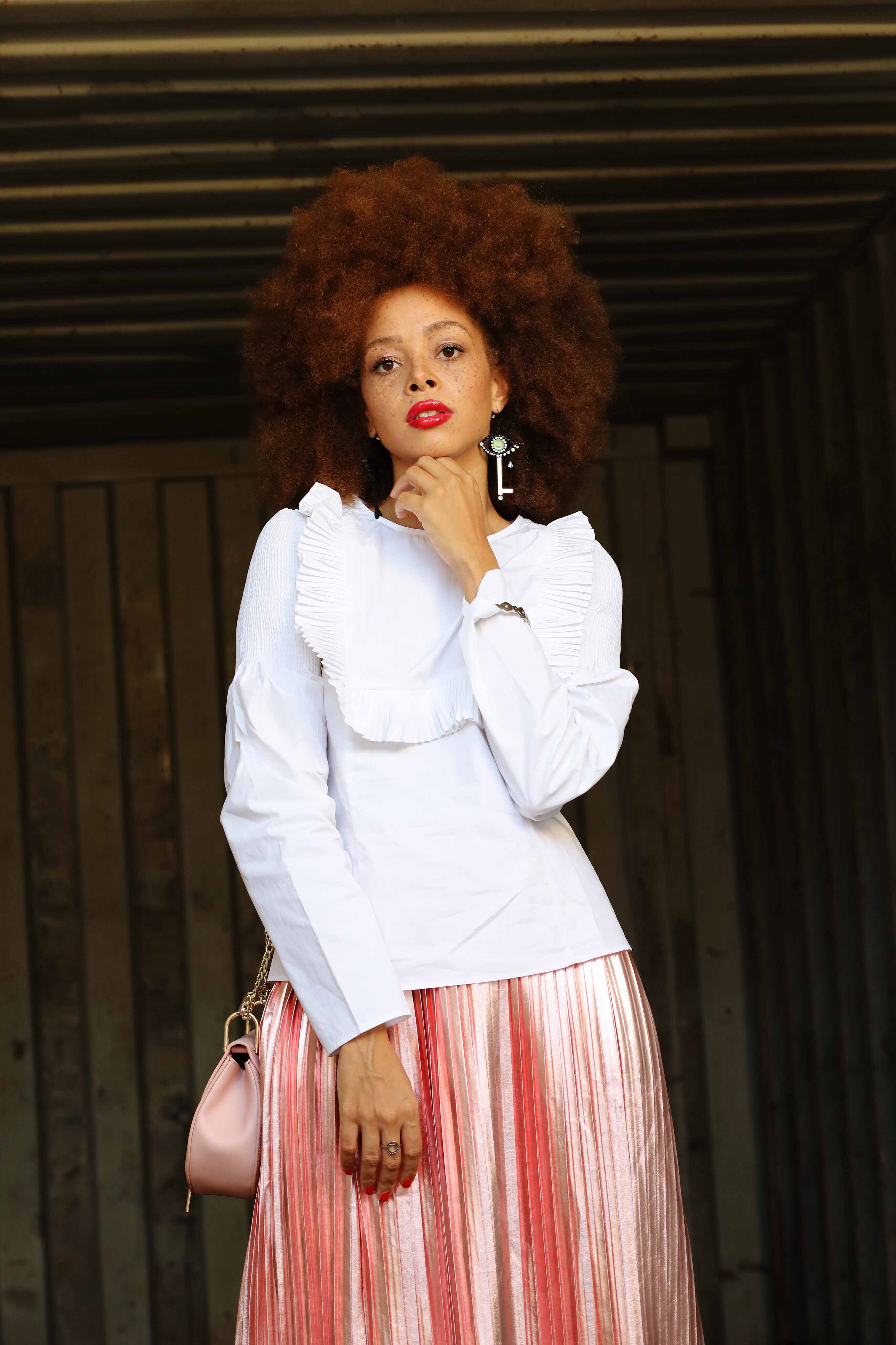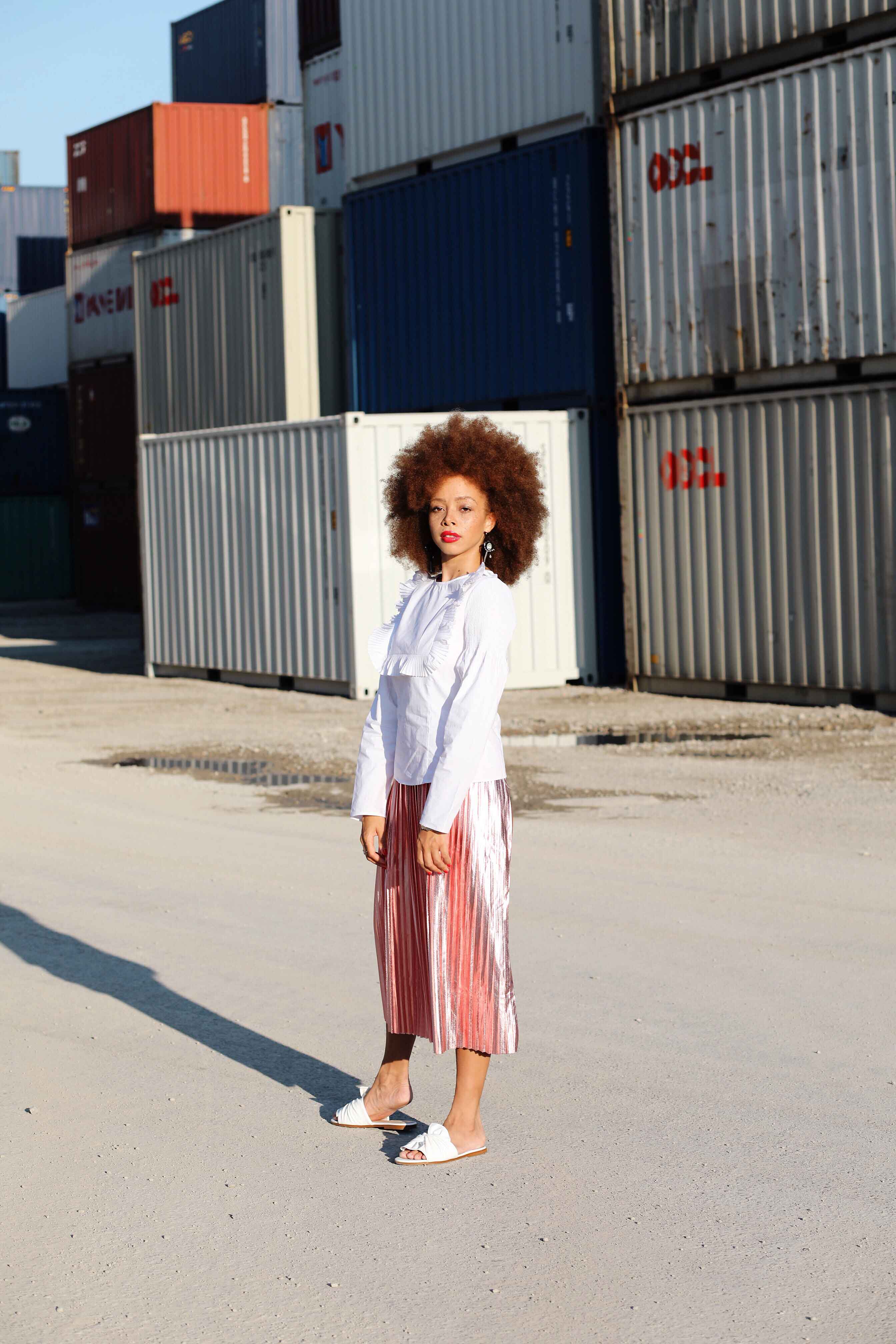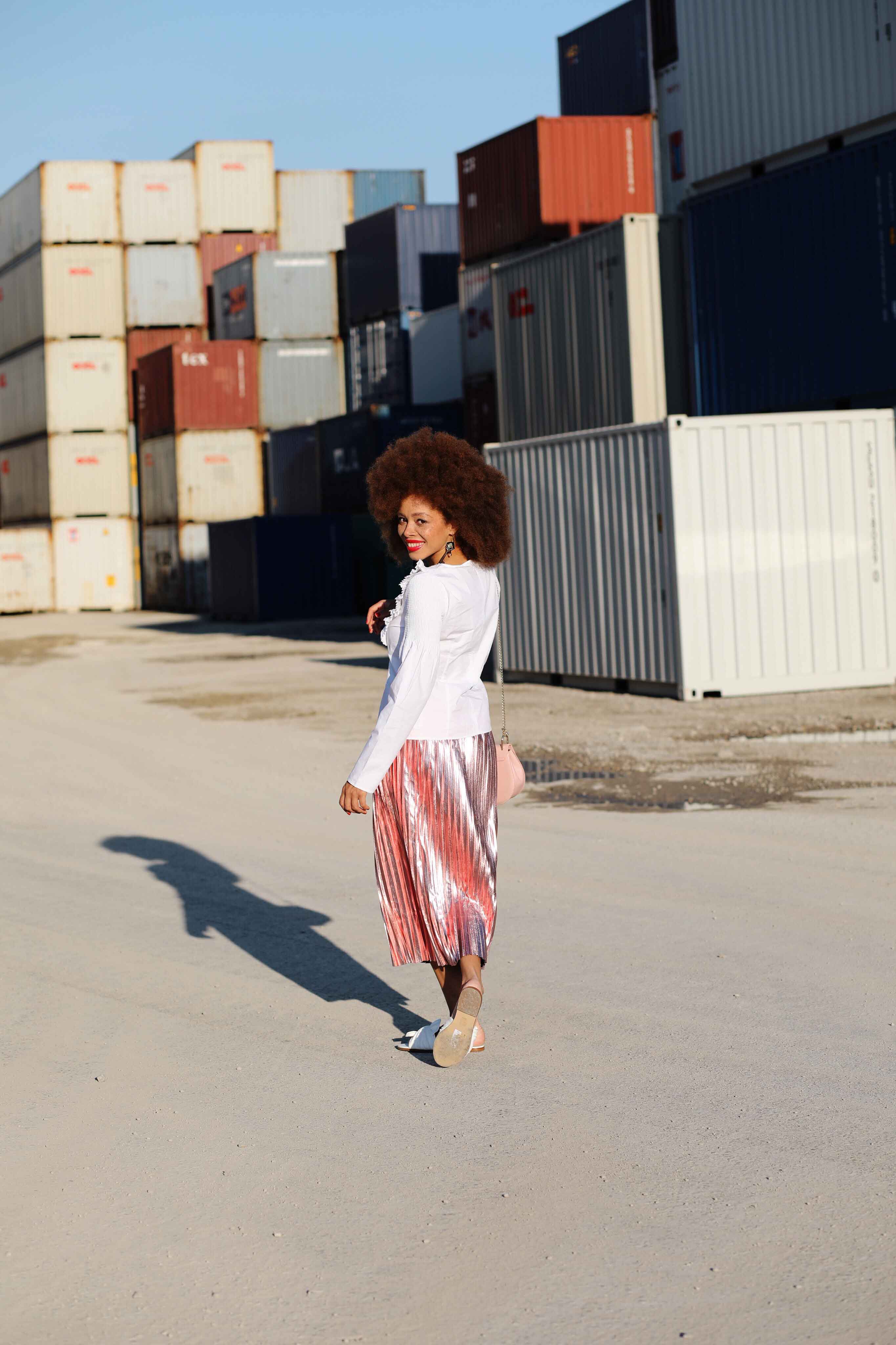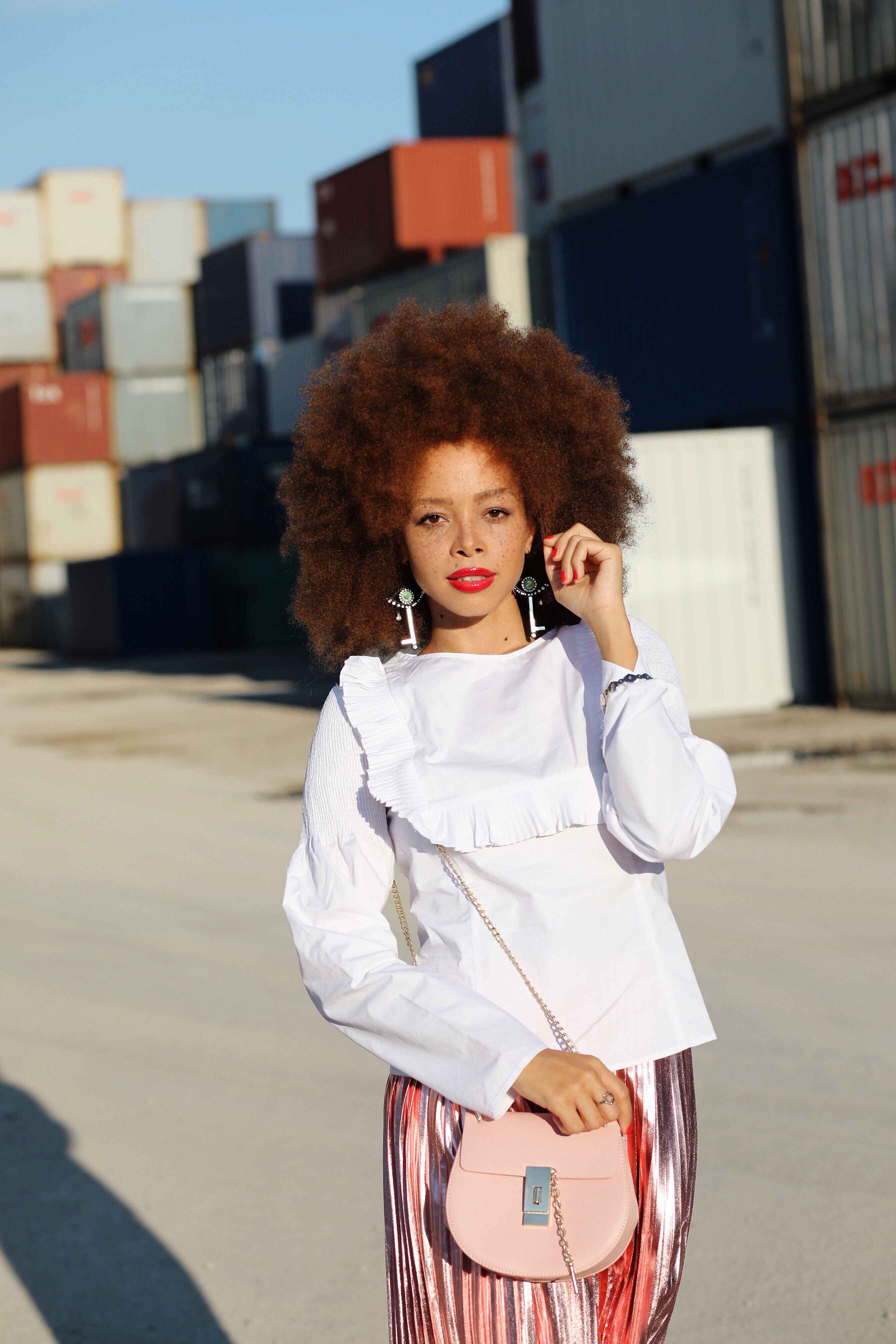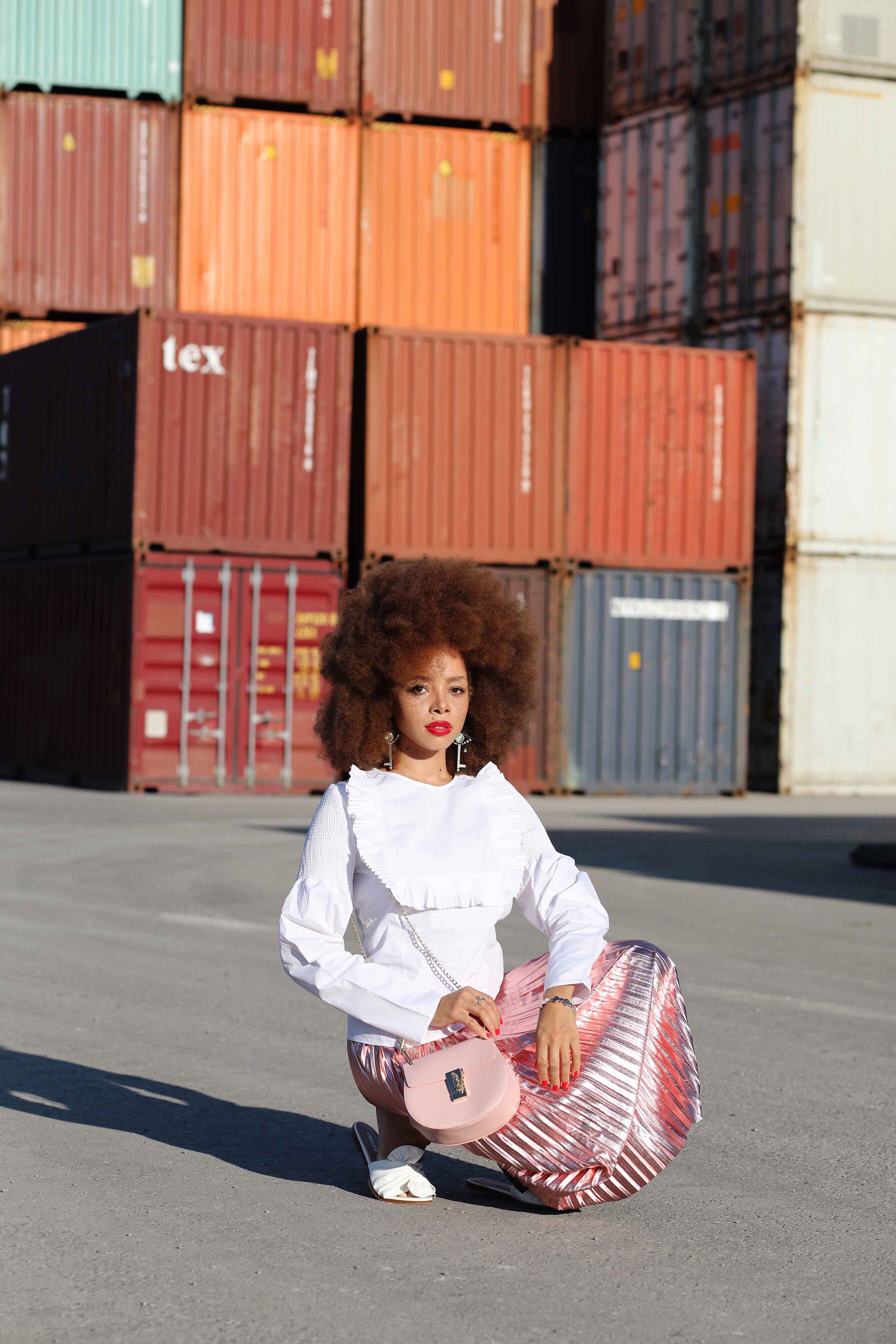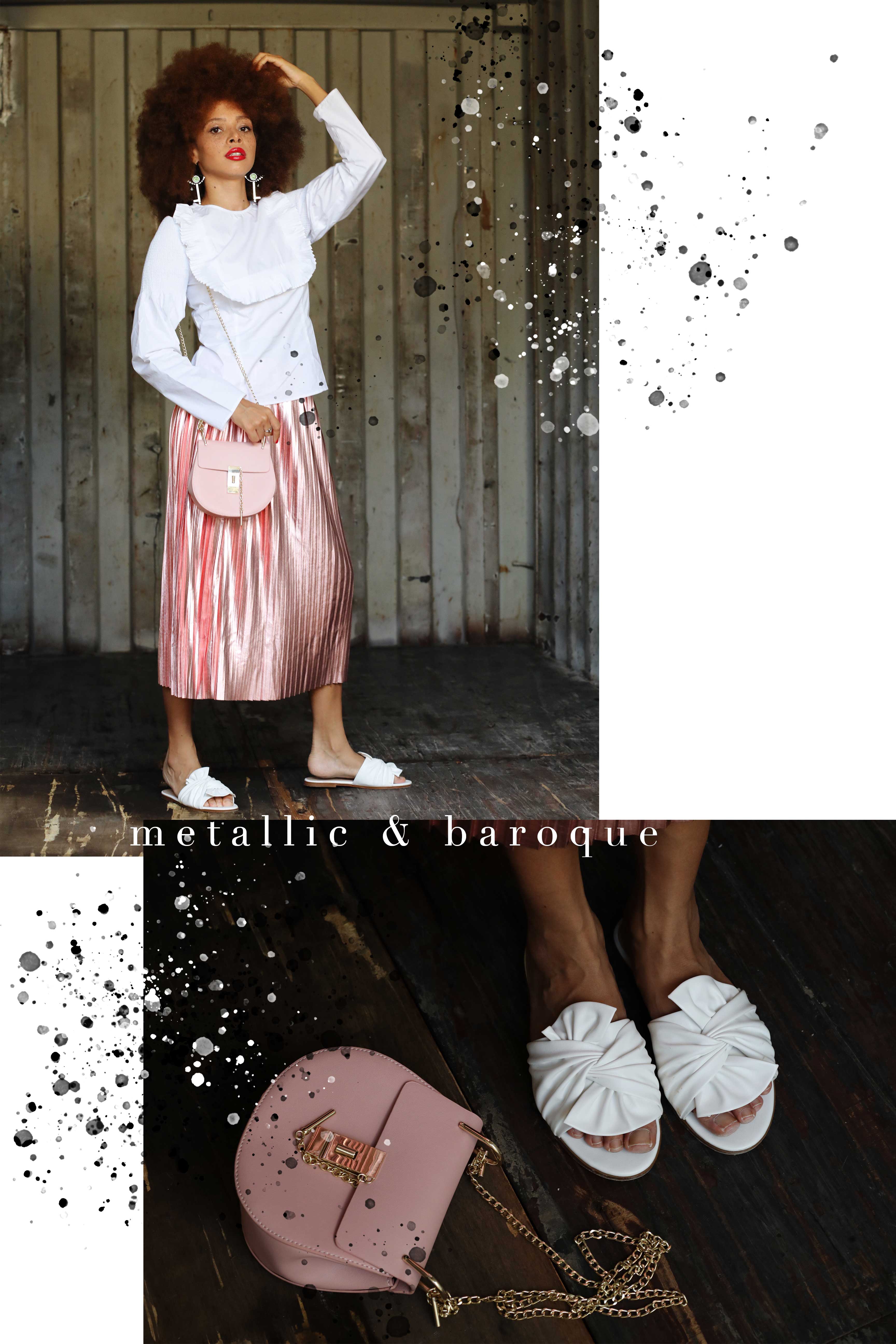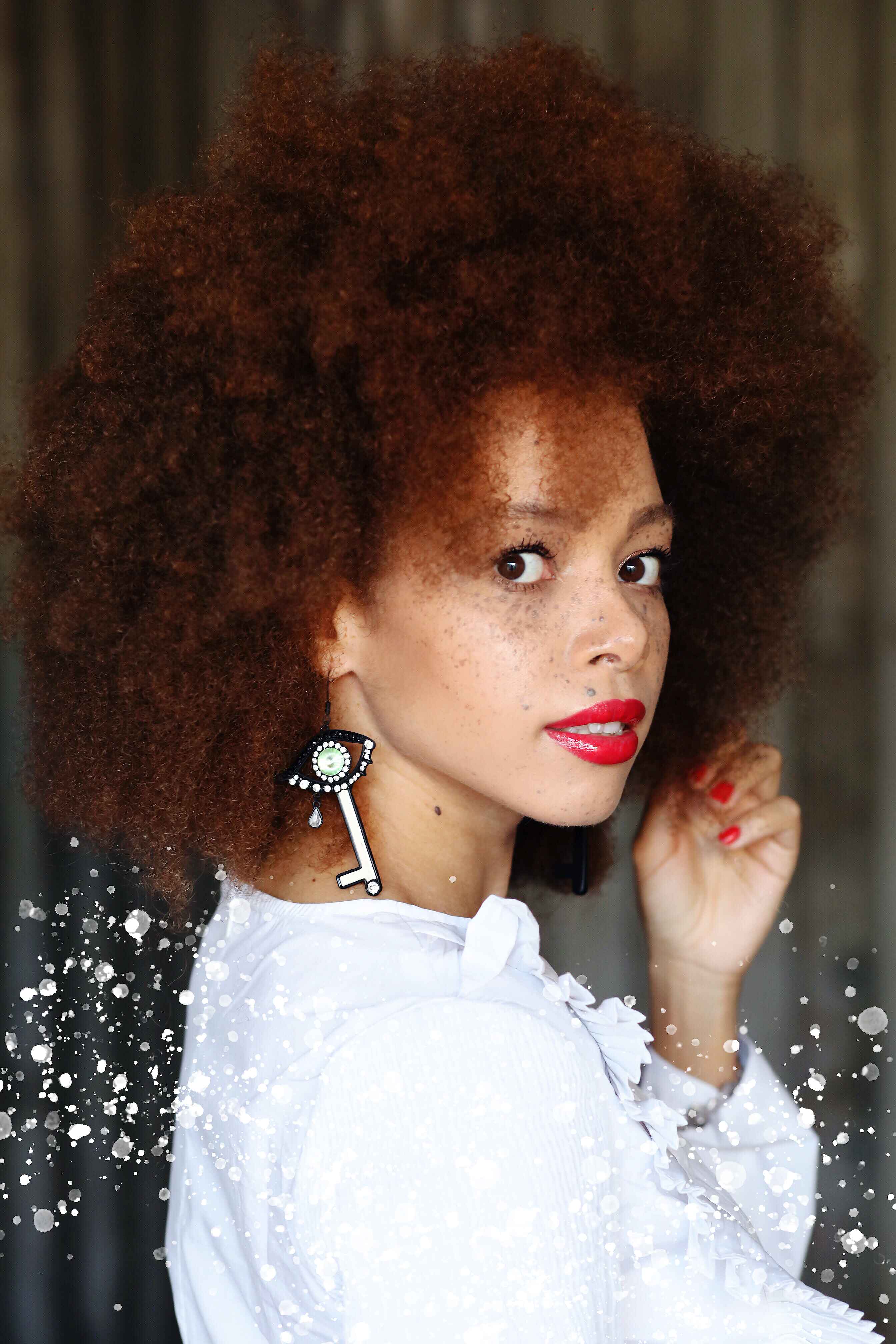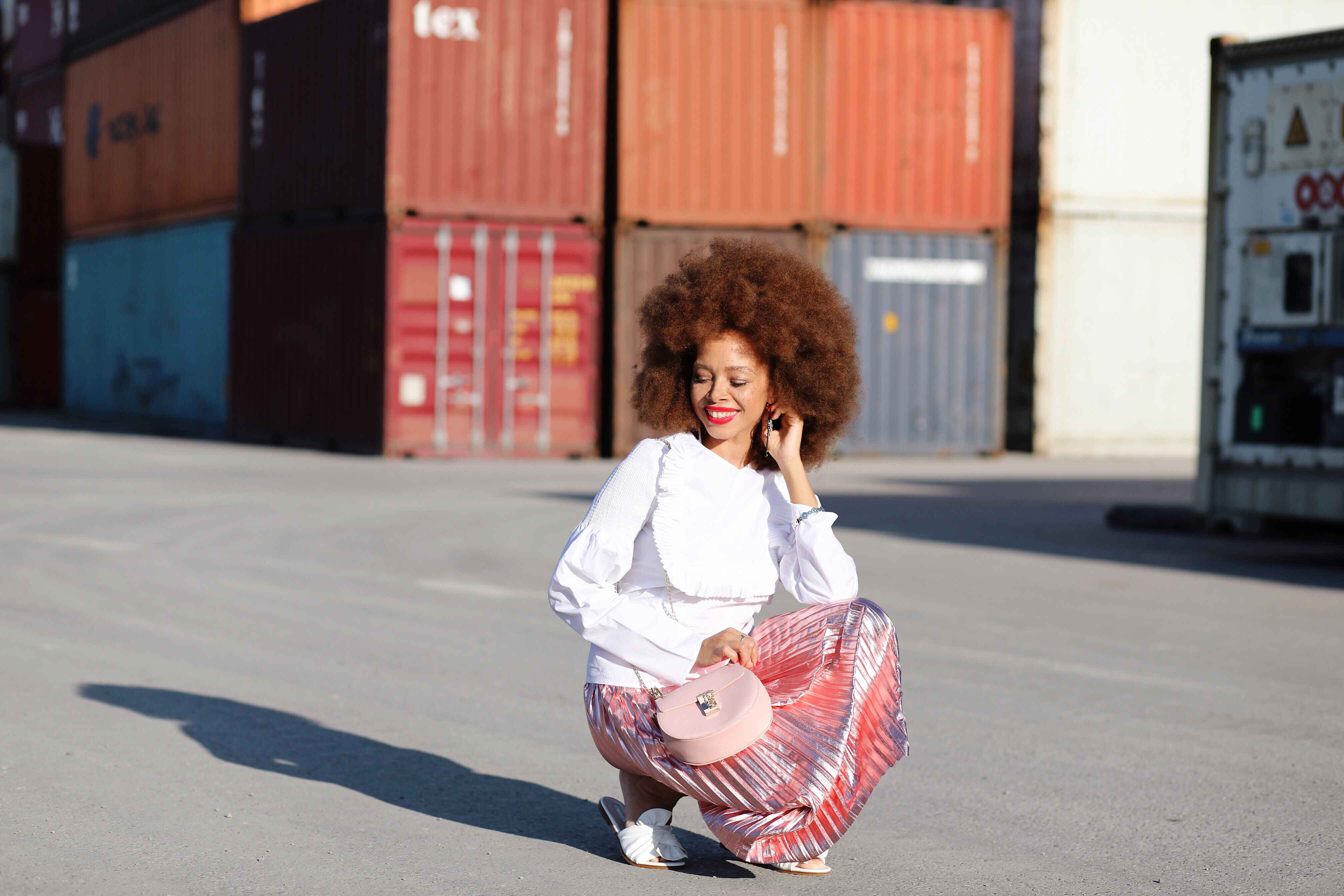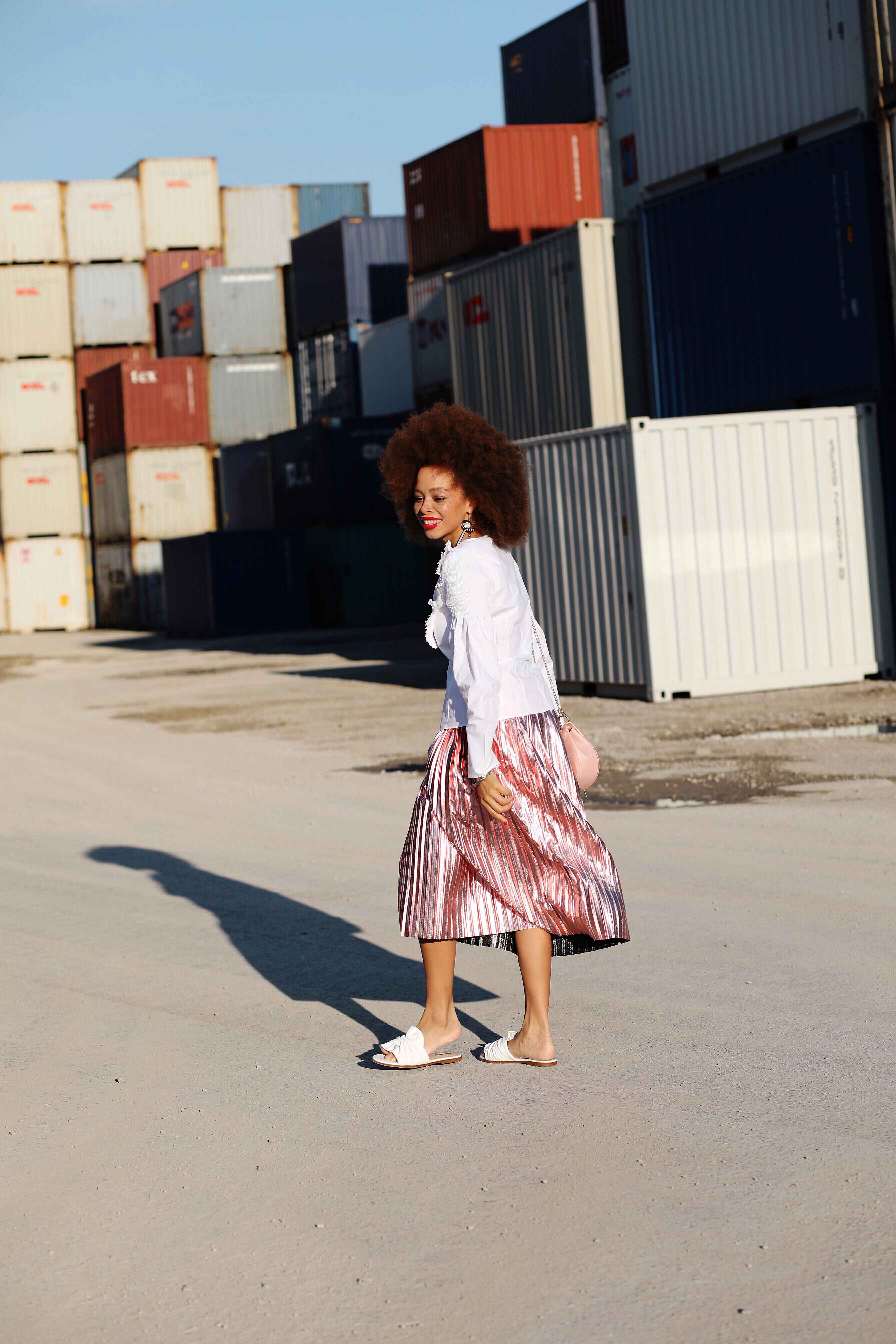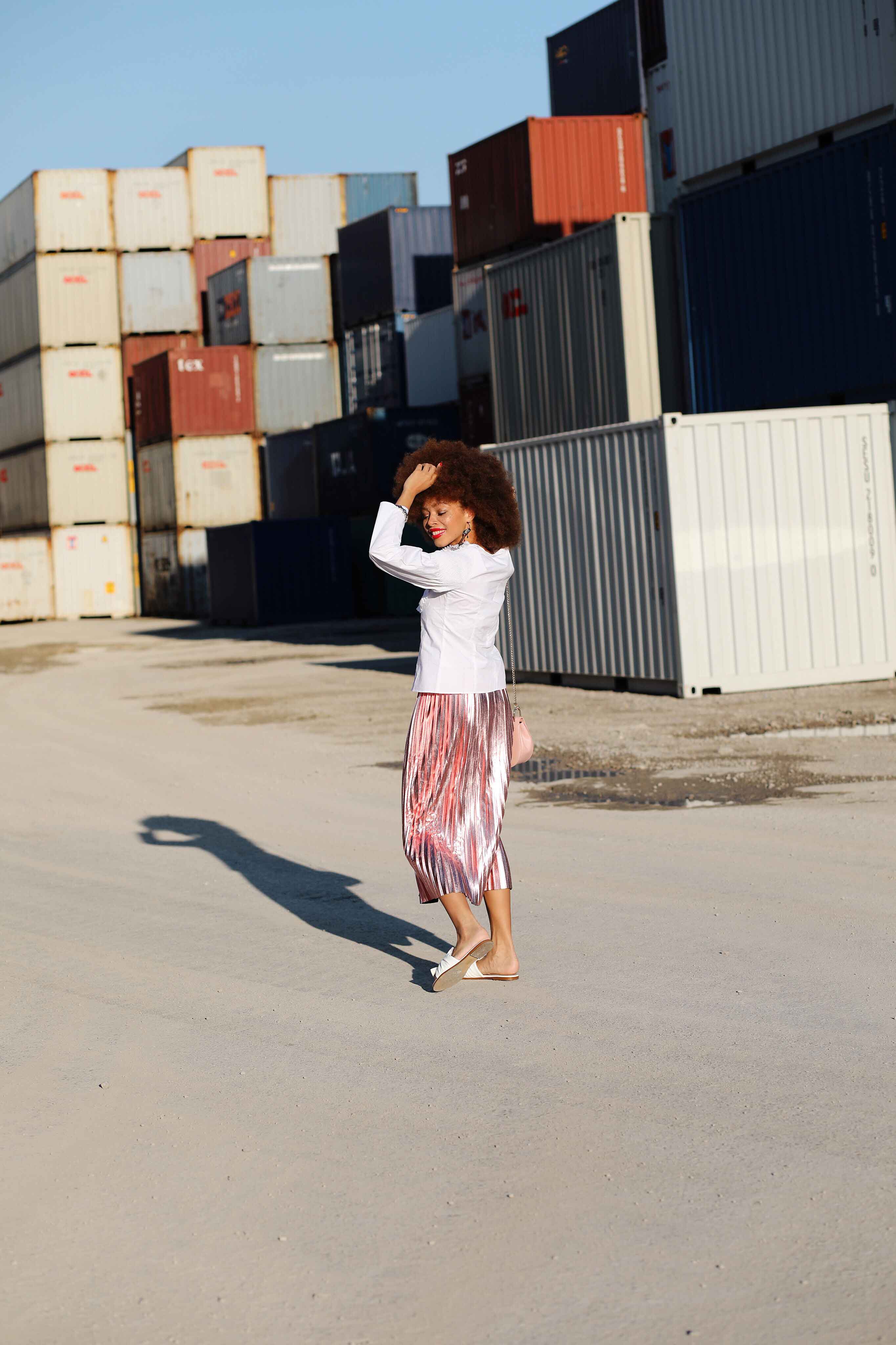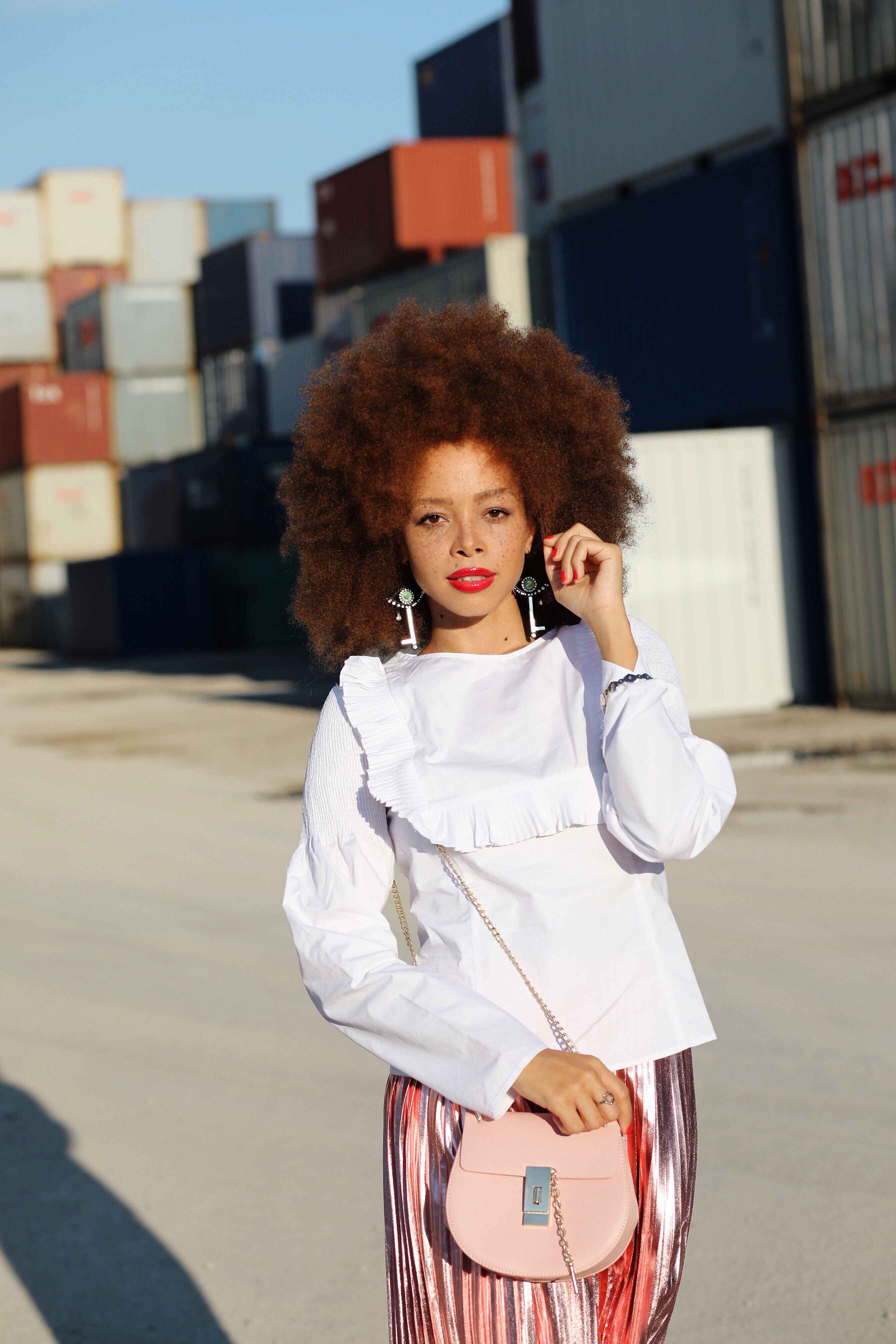 ---
Verrüscht und zugenäht – die Aussichten in Sachen Trends 2018 sind glänzend! Metallische Farben und Rüschen sind das Statement im Frühling/ Sommer 2018. Beide haben wir seit dem Millennium kaum mehr gesehen. Der beste Grund also ein kleines modisches Frühlingsfest zu feiern! So viele modische Comebacks wie dieses Jahr gab es nämlich noch nie. Und wir dürfen und sollen sogar wild rüschen, glittern und mit Pastellfarben punkten. Einen 80er Wuschelkopf wie von Alex in Flashdance mit Falten, Volants und Pomp stylen? Kein Problem! Gewickelte Mules wickeln uns um den Finger und mit Millennial Pink geben wir trotzdem den Ton an.
Rüschen & Metall
Die feminine Revolution schlechthin! Und was macht uns femininer als unsere feminine Seite voll auszuleben? Wollen wir girly sein, boyisch oder Sporty Spice? Minimalistisch oder rockig? Egal wie wir uns fühlen. Alles ist jetzt möglich. Also machen wir es möglich.
Wie gefällt euch das Revival von Rüschen und glänzenden Stoffen?
Meine Lieblingstrends im Frühling 2018 findet ihr übrigens hier!
Frohe Ostern, meine Lieben!
---
(Engl.)
Bright prospects in the matter of trends 2018! Metallic & ruffles are the statement this spring/ summer 2018. We haven't seen them both since millennium. Reason enough to celebrate a little fashion spring fest! Actually, fashion has never seen so many comebacks like this year. And now we may ruffle, glitter and do pastel colors. Styling an 80ies fuzzy head like Alex' in Flashdance with pleats, flounces and pomp? No problem! Wrapped mules wrap us up, but with millennial pink we nevertheless set the fashion.
Metallic & Ruffles
An absolute feminine revolution! And what does us more good than living fully our feminine side? Do we want to be girly, boyish or Sporty Spice? Minimalistic or rocking? No matter how we feel. All is possible. So we make it possible.
How do you like the revival of ruffles and metallic fabric?
Find my favorite spring trends 2018 here!
Happy Easter loves!
---
Lost Ink | Ruffle Blouse, ASOS | Metallic Skirt, SheIn | Bag, Miss Selfridge | Mules, HM | Earrings, Marc Jacobs | Bracelet