Welcome to the jungle! Hörst du das Rascheln der Blätter, das Zischen der Schlange und das Knurren aus dem Unterholz? Okay, wir sind gerade weit weit weg vom tropischen Regenwald. Hier in Deutschland zumindest. Bei uns ist gerade mehr Aprilwetter angesagt als Tropen. Das florale Kleid mit Rüschen-Details von PrettyLittleThing bringt mich aber so schnell in tropische Urlaubsstimmung, dass ich es euch heute zeigen möchte. Vielleicht bekommt ihr wie ich damit auch ein bisschen Sommergefühle!
PrettyLittleThing Floral Shift Dress
Florale Prints und Rüschen waren schon letztes Jahr aus den Kollektionen nicht wegzudenken. Eigentlich dachte ich immer, ich bin nicht so der blumige Typ. Dass florale Muster und Rüschen aber in der Mode nicht nur was für kleine Mädchen sind, beweisen uns die Designer gerade wieder. Eines meiner Lieblingskleider wird dieses Jahr deshalb das Shift Kleid mit Rüschen-Detail von PrettyLittleThing. Kein rosa, aber dschungelgelb. Ich trage es jetzt im Frühling am liebsten zur schwarzen Faux-Lederhose oder weißen Karottenhose.
Was haltet ihr von dem Blumen- und Rüschentrend?
A ruffle must be intelligent.Balenciaga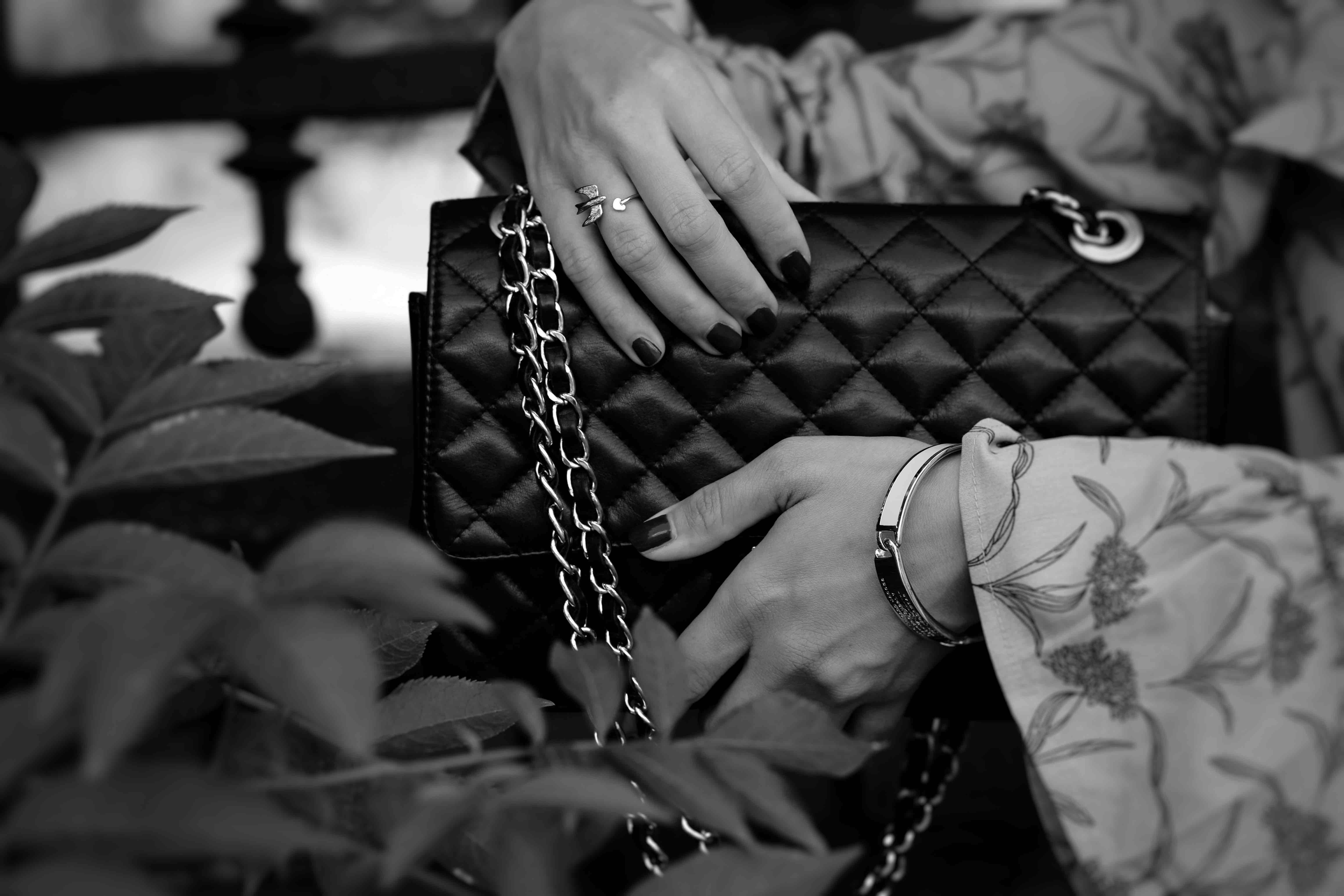 (Engl.)
Welcome to the jungle! Do you hear the rustling of leaves, the snake's hissing and the growling from the undergrowth? Well, we are far away from the tropical rainforest. At least here in Germany. It is more April weather than tropics here. The PrettyLittleThing floral dress with ruffle detail does make me holiday ready in one second though. That's way I have to show you today. Maybe you'll get summer feelings, too!
PrettyLittleThing Floral Shift Dress
Floral prints and ruffles were the thing last year in the collections of the designers. I always thought I wasn't the floral kind of girl. But designer make us believe now that floral pattern and ruffles are not only for little girls. Therefore one of my favorite dresses this year will be the PrettyLittleThing shift dress with ruffle detail. No pink, but jungle yellow. In spring, I love wearing it to black faux leather pants or to white carrot pants.
What do you think of the floral and ruffle trend?
---
PrettyLittleThing | Floral Shift Dress, HM | Earrings, Nadine S | Bird Ring, Marc Jacobs | Bracelet