Driving vizzions to reality … I noticed this sentence while running on Friedrichstraße in Berlin a few weeks ago. It burned like a billboard ad in a display window and since then burned itself into my thoughts. That is maybe because it describes perfectly what I am feeling right now and where I am in my life at this very moment. The days in Berlin at the beginning of July ended as agitatively as they've started. If you read my latest article, you already know a part of the story. But let's start from the beginning.
What makes a life worth living? When we follow our dreams. When we are wild and free. When we are happy. When we are ourselves. Berlin gives me such bit of a feeling. This feeling of independence and freedom. That's why I am always looking forward to feeling this Berlin, my Berlin in the few days throughout the year at fashion week. Meeting people. Wearing my hair wild. Going out the house completely make-up free. Of course, I can do the same in Munich – but it's still slightly different here. Each city has its own vibe. I love that.
On Tuesday, after a wild car ride with two fires on the autobahn I was pretty glad that everything turned out well. Because of that I missed indeed the planned two events that day. And I was already looking forward before to checking out the Bestseller pool party at Haubentaucher and the Stilgeflüster showroom and meet the lovely girls there again. But needless to say this couldn't lower my happiness to be in Berlin and having arrived there safely.
What Makes Life Worth Living?
Overall I was up to three days at fashion week. Two days were left then. This summer I stopped by the InStyle Lounge for the first time and certainly checked out a few or more brands for you guys. Talking to the girls of Biotherm was fun. They presented the new Aquasource Gel with aura leaf. As I am always interested in natural skin care, I can't wait to try out this one and the Life Plankton Essence. I instantly felt comfortable as well with the iPhoria girls where I found a statement F (a pendant with the letter F for my name Fatima) matching my light blue crossbody bag by French Connection. Furthermore I was intrigued by the Eau Dynamisante by Clarins Paris. Besides the soft lip oils and water based lip essences that were newly launched, this refreshing spray is a good companion to go. Its fragrance reminds me of the movie 'Swimming Pool' with Romy Schneider … shaded pines, the 70ies and holiday home.
Among others you could check out as well cocktails mixed with Thomas Henry lemonade, juices by Valensina, lingerie by Marie Jo, shoes by Sioux. Reserved's current summer fashion is focusing on white basic shirts, jeans, flower prints and graphical dresses. Whereas rich&royal is mastering the fallish mix of athleisure and elegant blazers with glen check pattern (that is a traditional pattern from the Scottish highlands which we couldn't ignore in any street style magazine this year). We haven't seen this kind of styling the last years and it comes across like an homage to Gossip Girl with a touch street – from the Bronx straight to Copenhagen. You know when you don't get to see everything you like to try at exhibitions and events? This time those were for sure the pieces of jewelry by Pandora and the capsule collection by Riani that I would have loved to take a closer look at. Maybe next time?
Grief
Unfortunately the next days went by the way that I would have never imagined. Three wonderful souls have left this world. What they gave the world in positive energy and passion and what they meant to me, you can read in my latest article here.
These people were special to me. I feel lucky to have had the possibility to spend time with them at the online workshop throughout the last months, to learn from them, to get to know their open-minded, funny and honest nature and their love for the people. Although the course was only a few weeks, this period was one of the most important ones in my life so far. The names of the three are Ryker, Alexey and Mindy.
I have so much to say and I don't know anymore where to find the words to. A feeling. So many feelings that I've experienced in these days and weeks since this incident. It is a pain in the chest, a laughter that I see in their videos, and that makes me laugh, eyes that fill with tears when I'm speaking about them, and at the same time pure happiness and serenity that I feel when thinking about them. Ryker's encouraging words to us in the workshop, his laughter, his spontaneous jokes and wild expression dances, Alexey's very kind voice, his special energy and his calmness, Mindy's grounded strong charisma and beautiful curly head in the High On Life videos.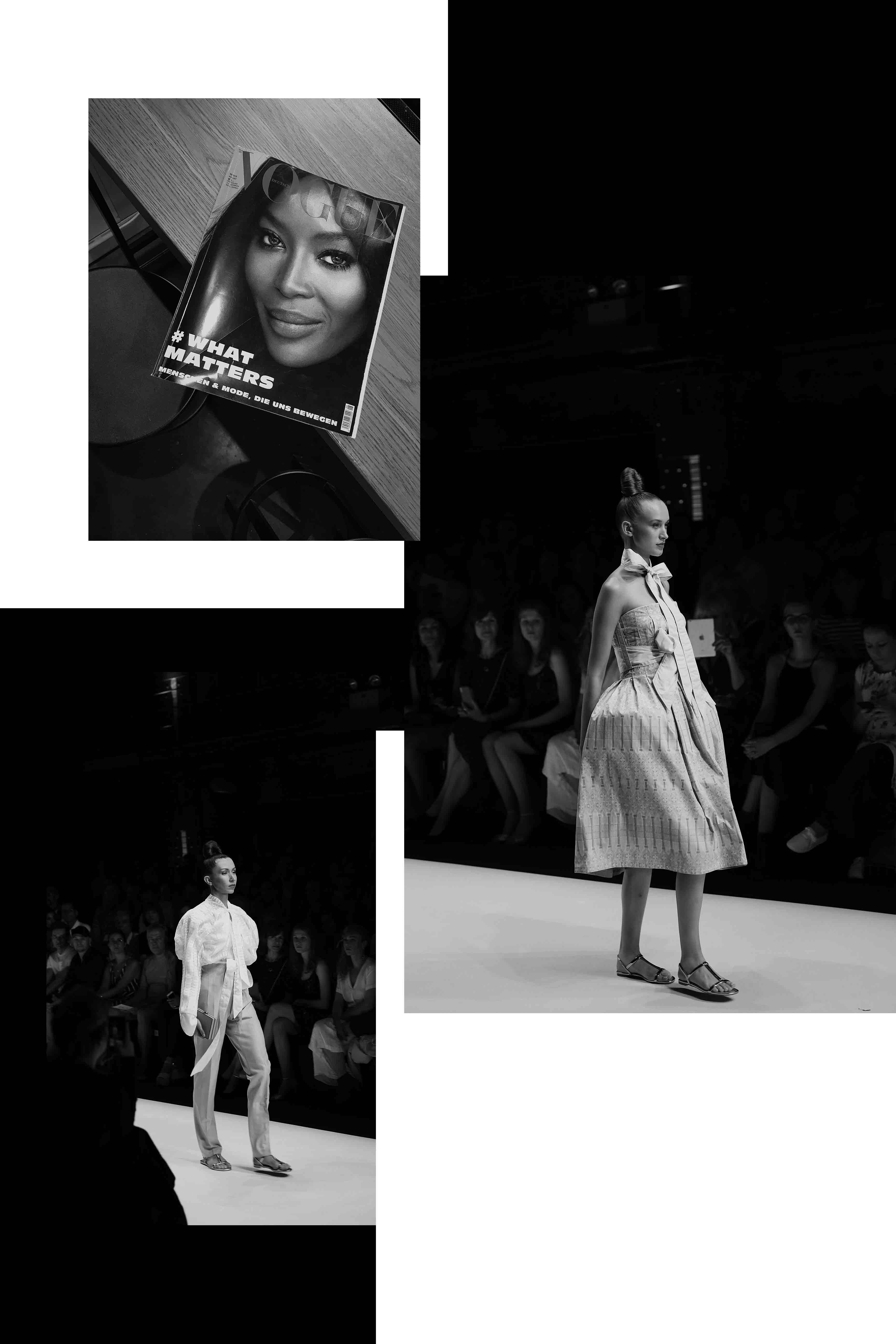 Inner Beauty
A talk with Paola that I had the day before the news at the lounge, gave me positivity for that day. We spoke about love, about self-acceptance, naturalness and honesty, which values we like to impart to our family, our fellow human beings and in life. Love is the most important thing in life. And I don't say this easily. Just think about it for a moment. What makes you happy? Really happy and content? When were you the happiest as a kid and when are you now?
Paola is beautiful from the outside. But above all she is beautiful from the inside. And that is what radiates outwardly. And that is all that matters. She is as she is. She doesn't pretend. I watch people for a long period of time til I allow myself to form an opinion. How they behave in this and in another situation. And which aura he or she has. What I find is always most important. A human being may change in behavior depending on the experiences in life he or she has gained. That can turn out positively or negatively if one doesn't fight against it. It is not always in our control, but what we can control is our own behavior and our thinking.
The Power Of Love
And of course, that doesn't mean that we may not be sad sometimes. On the contrary. Be open about it. And speak about it. But aura is about how you think. How you behave towards others, if you are as thoughtful with the feelings of others as you are with your own. Which values you have. If you are good and loving to others. Forgive. Laugh with each other. If you are genuine to yourself and to others. How you treat people that may seemingly give you something. And people that you haven't recognized yet.
The day I got the news, I thought I wouldn't have the strength to go anywhere. I wanted to hide away again how we all often do. Just shut the lid. And then I felt Alexey and Ryker. Their thoughts and words of the last weeks have found a way into my heart and into my consciousness. You have to communicate. Go out. Share. Be open. Be present. For you and for others. And I've thought of Toni and Ania from HashMAG that are waiting at HashMAG Blogger Lounge. Girls that I meet for years now at fashion week and that I've taken into my heart since then more and more. And I've put myself together. With puffy eyes. Whatever. Shared my words to Ryker, Alexey and Mindy and their families in my story on Instagram and Facebook. It was tight but I made it to HashMAG. And I've talked. To my own surprise. I've met Andrea (it was so lovely to meet her again) and her friend. Toni and Leroy. And we've talked, about the three, about love, about how less a follower number counted to them. How important the believe in oneself is. That outer appearances don't define your worth and you may not let yourself be put on pressure to perform. That Instagram or a supposed status do not justify if people treat you or others badly. That we humans have to look after one another. That we may not forejudge someone. And that we have to ban bullying together again and again.
So much beauty in one day that had so much sadness in it. Everything because we share the love together.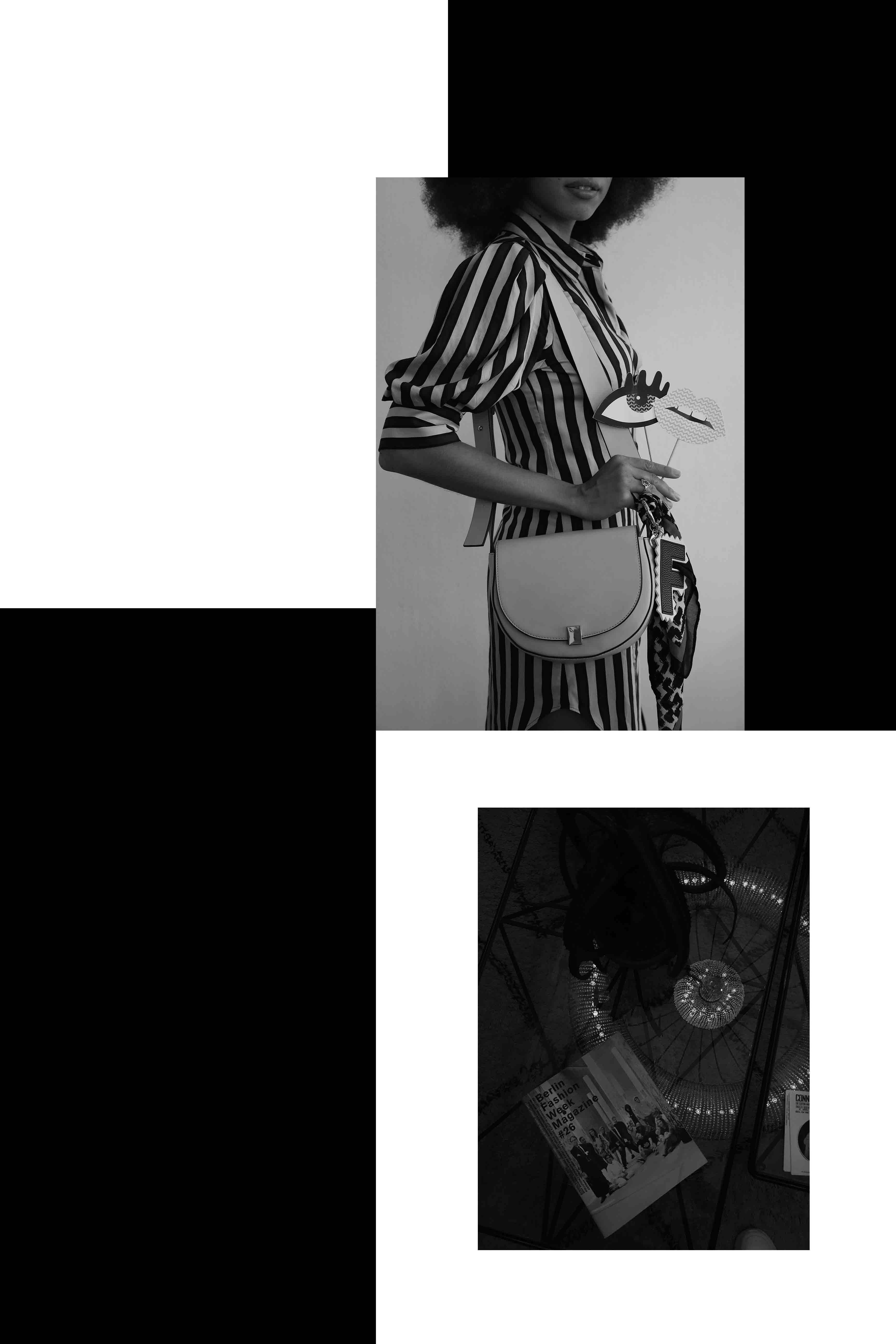 I've attended the fashion show by Isabel Vollrath whose special models bring her silky expressive designs always like a form of art to the runway. White rebelled airy garments and forms – like arisen from a futuristic world. Red and blue as a noble theme, collar, pompom and long coats in Middle Ages style. Then like naturally the shift into modern water strong luminous box-dresses, paper cut pants, ruffles and bows. Clear lines. And nevertheless playful. I was thankful again to be there.
All in all they were agitative days … in good and in bad. They have opened my eyes again to what life is about. Highs and lows are there to show us how beautiful and worthy our life is. That we may not waste any second of it. That we shall live our dreams. Because we only have this short time. And it is – despite or just because of all the emotional chaos that we experience throughout life – beautiful and worth living without compromises.
I am thankful for everything that I have. Wether it is little or much. For all the encounters and adventures that will be always in my heart. And I am ready to listen to my inner voice and to live my dreams. No one said it would be easy. But it is worth it.
Are you ready too?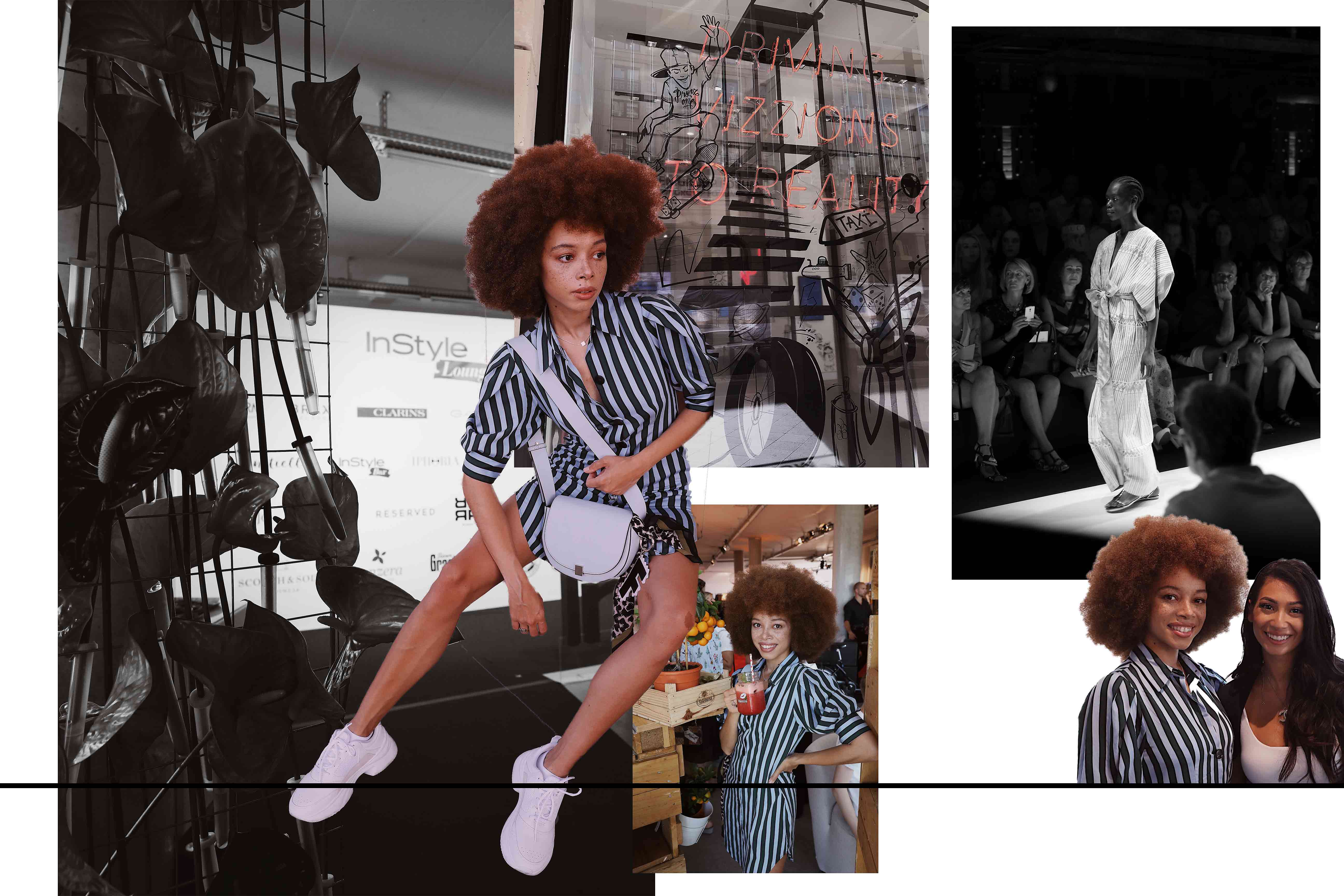 (Dt.)
Driving vizzions to reality … dieser Satz flog mir im Vorbeigehen auf der Friedrichstraße in Berlin vor ein paar Wochen entgegen. Er brannte wie eine Werbereklametafel in einem Schaufenster und sich seitdem in meine Gedanken. Er beschreibt nämlich perfekt, was ich gerade fühle und wo ich mich in meinem Leben gerade befinde. Die Tage in Berlin Anfang Juli sind so aufregend geendet wie sie begonnen haben. Wenn ihr meinen letzten Artikel gelesen habt, wisst ihr schon einen Teil. Aber beginnen wir von vorne.
Was macht ein Leben lebenswert? Wenn wir unsere Träume verfolgen. Wenn wir wild und frei sind. Wenn wir glücklich sind. Wenn wir wir selbst sind. Berlin gibt mir schon ein bisschen dieses Gefühl. Von Unabhängigkeit und Freisein. Deshalb freue ich mich immer so, wenn ich ein paar Tage im Jahr auf der Fashion Week dieses Berlin, mein Berlin fühlen kann. Menschen treffen. Meine Haare wild tragen. Komplett ungeschminkt rumlaufen. Kann ich natürlich auch in München, klar – ist aber hier irgendwie ganz anders. Jede Stadt hat ihren eigenen schönen Vibe. Ich liebe das.
Am Dienstag nach einer wilden Autofahrt mit zwei Bränden auf der Autobahn war ich erstmal froh, dass alles gut gegangen ist. Die geplanten zwei Events für den Tag habe ich deshalb zwar verpasst. Ich hatte mich schon auf die Poolparty von Bestseller im Haubentaucher und den Showroom von Stilgeflüster wieder mit den netten Mädels gefreut. Aber das hat mich nicht weniger glücklich gemacht, in Berlin zu sein!
Was Macht Das Leben Lebenswert?
Insgesamt waren diesmal 3 Tage Fashion Week geplant. Zwei Tage blieben noch. Ich war diesen Sommer zum ersten Mal auf der InStyle Lounge und habe dort für euch natürlich auch ein paar Marken ausgespäht. Gleich in einem tollen Gespräch war ich mit den Mädels von Biotherm, die das neue Aquasource Gel mit Aura Leaf vorgestellt haben. Das und die Life Plankton Essence werde ich einmal austesten, da ich mich immer für natürliche Hautpflege interessiere. Auch bei den Mädels von iPhoria hab ich mich gleich wohlgefühlt und ein Statement-F (ein Anhänger mit dem Buchstaben F für meinen Vornamen Fatima) passend zur hellblauen Crossbody-Tasche von French Connection gefunden. Besonders im Kopf geblieben ist mir außerdem bei Clarins Paris das Eau Dynamisante. Neben den angenehm sanften Lippenölen und wasserbasierten Lippenessenzen, die gerade neu lanciert wurden, fand ich dieses Frischespray einen guten Tipp für unterwegs. Sein Duft erinnert mich an den Film Swimming Pool mit Romy Schneider … schattige Pinien, 70er Jahre und Ferienhaus.
Unter anderem gab es außerdem Cocktails gemixt mit Thomas Henry Limonade, Säfte von Valensina, Lingerie von Marie Jo, Schuhe von Sioux. Im Fokus der aktuellen Sommer-Mode bei Reserved standen weiße Basic Shirts, Jeans, blumige Muster und graphische Kleider. rich&royal setzt im Herbst auf den Mix aus Athleisure kombiniert zu eleganten Blazern mit Glencheck Muster (ist ein traditionelles Muster aus den schottischen Highlands, an dem wir 2018 in keinem Streetstyle-Magazin vorbeigehen konnten). Die Kombi haben wir in den letzten Jahren so noch nicht gesehen und wirkt wie eine Hommage an Gossip Girl mit einem Touch Street – aus der Bronx direkt nach Kopenhagen. Ihr kennt es ja, nie schafft man auf Messen und Events alles, was man gerne ausprobieren möchte. Darunter waren bei mir diesmal die neuen Schmuckstücke von Pandora und die Capsule Collection von Riani, die ich mir gerne näher angesehen hätte. Maybe next time?
Trauer
Leider sind die darauffolgenden Tage so verlaufen, wie ich es mir nie hätte vorstellen wollen. Drei wundervolle Seelen haben diese Welt verlassen. Was sie der Welt an positiver Energie und Leidenschaft gegeben und mir bedeutet haben, könnt ihr hier in meinem letzten Artikel lesen.
Diese Menschen waren für mich besonders. Ich habe mich glücklich geschätzt, mit ihnen online in den letzten Monaten im Workshop Zeit verbringen zu dürfen, von ihnen zu lernen, ihr offenes, lustiges und ehrliches Wesen und ihre Liebe für die Menschen kennenzulernen. Auch wenn es ein paar Wochen waren, war diese Zeit eine der Wichtigsten in meinem bisherigen Leben. Die Namen der drei sind Ryker, Alexey und Mindy.
Ich habe so viel zu sagen und weiß nicht mehr, wo ich die Worte hernehmen soll. Ein Gefühl. Ganz viele Gefühle, die ich in diesen Tagen und Wochen seit diesem Ereignis erlebe. Es ist ein Schmerz in der Brust, ein Lachen, das ich in ihren Videos sehe, und das mich immer zum Lachen bringt, Augen, die sich langsam mit Wasser füllen, wenn ich von ihnen spreche, und gleichzeitig das pure Glück und Ruhe, die ich spüre, wenn ich an sie denke. Rykers ermutigende Worte zu uns im Workshop, sein Lachen, seine spontanen Späße und wilden Expressionstänze, Alexey's liebevolle Stimme, seine besondere Energie und seine Ruhe, Mindy's geerdete starke Ausstrahlung und schöner Lockenkopf in den High On Life Videos.
Schön Von Innen
Ein Gespräch mit Paola, das ich am Tag vor der Nachricht auf der Lounge hatte, hat mir Positivität für diesen Tag gegeben. Wir haben über Liebe gesprochen, über Selbstakzeptanz, Natürlichkeit und Ehrlichkeit, welche Werte wir unserer Familie und unseren Mitmenschen vermitteln und im Leben weitergeben möchten. Liebe ist das Wichtigste auf der Welt. Und das sage ich nicht einfach dahin. Denkt einfach mal einen Moment darüber nach. Was macht euch glücklich? So richtig glücklich und zufrieden? Wann wart ihr als Kind am glücklichsten und wann seid ihr es jetzt?
Paola ist äußerlich schön. Sie ist aber vor allem innerlich schön. Und das ist es, was nach außen strahlt. Und worauf es alleine ankommt. Sie ist genau so wie sie ist. Sie verstellt sich nicht. Ich beobachte Menschen eine lange Zeit, bevor ich mir eine Meinung erlaube. Wie sie sich in dieser und einer anderen Situation verhalten. Und welche Ausstrahlung er oder sie hat. Was finde ich, immer am Wichtigsten ist. Ein Mensch verändert sich im Verhalten je nach den Erfahrungen, die er im Leben macht, auch manchmal. Das kann positiv oder auch negativ sein, wenn er nicht dagegen ankämpft. Darauf haben wir nicht immer Einfluss, aber wir haben Einfluss auf unser eigenes Verhalten und unsere Denkweise.
Die Macht Der Liebe
Und das heißt natürlich nicht, dass niemand von uns auch mal traurig sein darf. Ganz im Gegenteil. Steht dazu. Und sprecht darüber. Aber Ausstrahlung kommt daher, wie ihr denkt. Wie ihr euch anderen gegenüber verhaltet, ob ihr umsichtig mit den Gefühlen anderer seid wie zu euren eigenen. Welche Werte ihr habt. Ob ihr gut und liebevoll zu anderen seid. Verzeiht. Miteinander lacht. Aufrichtig zu euch und anderen seid. Wie ihr mit Menschen umgeht, die euch scheinbar etwas geben können. Und mit Menschen, die euch noch nicht aufgefallen sind.
Ich dachte an dem Tag, als ich morgens die Nachricht bekommen habe, ich hätte keine Kraft noch irgendwo hinzugehen. Ich wollte mich schon wieder verkriechen, so wie wir es alle oft machen. Einfach den Deckel zumachen. Und dann habe ich Alexey und Ryker gespürt. Ihre Gedanken und Worte der letzten Wochen haben sich in mein Herz und in mein Bewusstsein gedrängt. Du musst kommunizieren. Geh raus. Teile. Sei offen. Sei da. Für dich und für andere. Und ich habe an Toni und Ania von HashMAG gedacht, die auf der HashMAG Blogger Lounge warten. Mädels, die ich seit Jahren auf der Fashion Week treffe und immer ein Stück mehr ins Herz geschlossen habe. Und ich hab mich aufgerafft. Mit verquollenen Augen. Egal. Meine Worte an Ryker, Alexey und Mindy und ihre Familien auf Instagram und Facebook in meine Story geteilt. Es war knapp, aber ich habe es noch zu HashMAG geschafft. Und ich habe erzählt. Zu meiner eigenen Überraschung. Ich habe Andrea (es war so schön sie, wenn auch kurz wiederzusehen) und ihre Freundin getroffen. Toni und Leroy. Und wir haben zusammen gesprochen, über die drei, über Liebe, darüber, wie wenig für die drei eine Followerzahl gezählt hat. Wie wichtig der Glaube an sich selbst ist. Dass Äußerlichkeiten nicht deinen Wert bestimmen und du dir durch andere keinen Leistungsdruck machen lassen darfst. Dass Instagram oder ein vermeintlicher Status nicht rechtfertigen, wenn sich andere dir oder anderen gegenüber schlecht verhalten. Dass wir Menschen aufeinander aufpassen müssen. Dass wir nicht vorschnell verurteilen dürfen. Und dass wir Mobbing immer und immer wieder zusammen verbannen müssen.
So viel Schönes in einem Tag, der so viel Trauriges in sich hatte. Alles dadurch, dass man zusammen die Liebe weiterträgt.
Die Show von Isabel Vollrath habe ich besucht, deren besondere Modelle ihre seidigen ausdrucksstarken Designs immer wie eine Kunstform auf den Laufsteg bringen. Weiße aufgebäumte luftige Gewänder und Formen – wie aus einer zukünftigen Welt entsprungen. Rot und blau als edles Thema, Kragen, Pompon und lange Mäntel im Mittelalterstil. Dann wie ganz natürlich der Wechsel in moderne wasserstarke leuchtende Kastenkleider, Papercut-Hosen, Raffungen und Schleifen. Klare Linien. Und trotzdem verspielt. Ich war wieder dankbar, dabei sein zu können.
Alles in allem waren es aufregende Tage … im guten wie im schlechten. Sie haben mir wieder einmal die Augen dafür geöffnet, was das Leben ausmacht. Höhen und Tiefen sind dafür da, um uns zu zeigen, wie schön und wertvoll unser Leben ist. Dass wir davon keine Sekunde verschwenden dürfen. Dass wir unsere Träume leben sollen. Da wir nur diese kurze Zeit hier haben. Und sie ist trotz oder gerade wegen all dem Gefühlschaos, das wir im Laufe unseres Lebens erfahren, wunderschön und wert ohne Kompromisse gelebt zu werden.
Ich bin dankbar für alles, was ich habe. Ob es wenig ist oder viel. Für all die Begegnungen und Erlebnisse, die für immer in meinem Herzen sind. Und ich bin bereit, auf meine innere Stimme zu hören und meine Träume zu leben. Keiner hat gesagt, dass es einfach ist. Aber es ist es wert.
Bist du auch bereit?